Last Updated on January 25, 2022
The skin is the largest organ in your body and acts as a protective barrier. However, this does not mean that it is impervious.
You need to take care of it and be cautious of what you are exposing it to. Especially during different seasons, you need to make sure to adjust your skincare accordingly.
Looking at the routines used by misumi celebs will allow you to find what is ideal for your skin and your daily habits. It's vital to use only the products and remedies that work for you, without forcing anything.
If you expose it to dangerous ingredients, they will penetrate into the body- exactly what we do not want to happen. Consider all products that have the potential irritants an enemy to your skin. The products include deodorants, hygiene products, fragrances … the list goes on.
Abiding by a natural skin care routine is the only way that assures you of healthy and glowing skin. The natural products will help your skin feel healthier than ever before.
The Ultimate Ways to Renew Your Skin Naturally
A natural skin care routine is the only thing you can do to improve the appearance of your skin. Studies show that using natural products on your skin addresses hyperpigmentation and skin irritation issues.
Also, it helps protect the skin from being damaged by the sun. In this beauty blog we will recommend the use of products that will help the skin look healthy and young. However, the only way to a healthy skin is going all natural. We have put together the skin renewal routine ritual to maintain a healthy and glowing skin.
1. Cleanse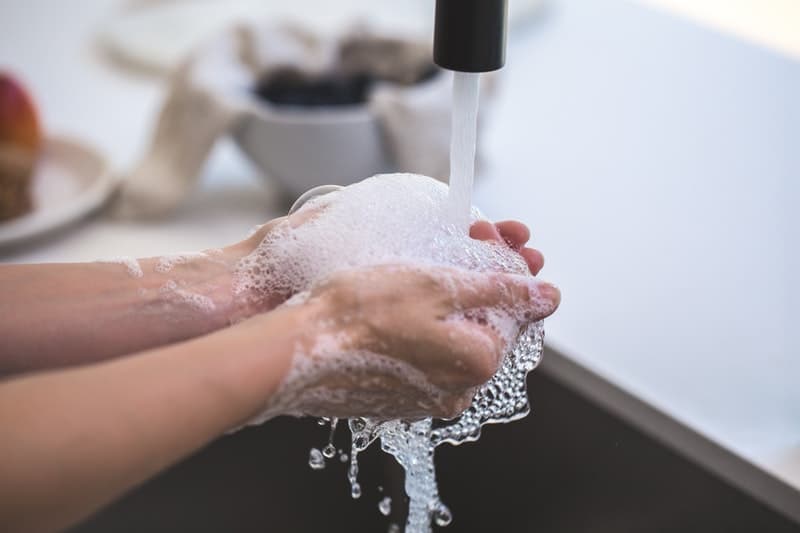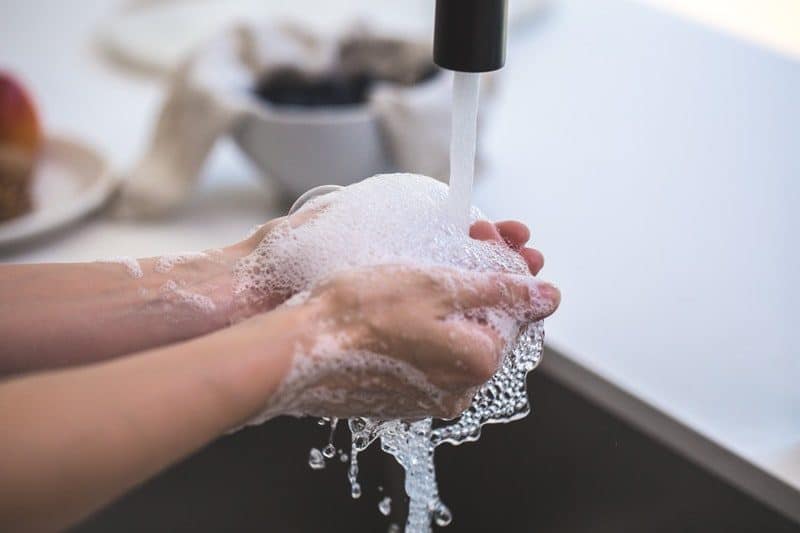 Skin cleansing is important whether you apply makeup or not. It helps to remove dirt and oil that has built up the whole day. Using a good cleanser will take care of your skin and will not strip off its natural oil. The natural oils in your skin help to keep your skin supple and moisturized.
To properly treat your skin, consider using products that are rich in Jojoba, Argan, Olive, Apricot seeds, chamomile oil and castor oil.
2. Exfoliate
Exfoliating helps the skin to have a radiance appearance. You can use the ingredients around your home to make an excellent homemade natural scrub. Mixing natural sea salt and olive oil can make an excellent and effective scrub. Olive oil acts as a moisturizer and will never clog the pores.
On the other hand, the sea salt provides abrasive enough to get rid off the dead skin cells. You can also add little lemon juice to the mixture – the ascorbic acid has an antibacterial effect.  Use the mixture to scrub your skin once or twice a week. Constant scrubbing causes skin irritation.
3. Tone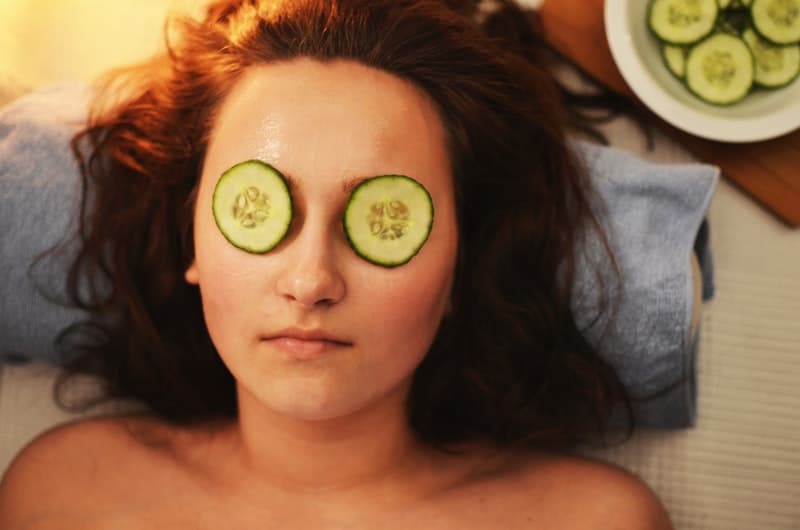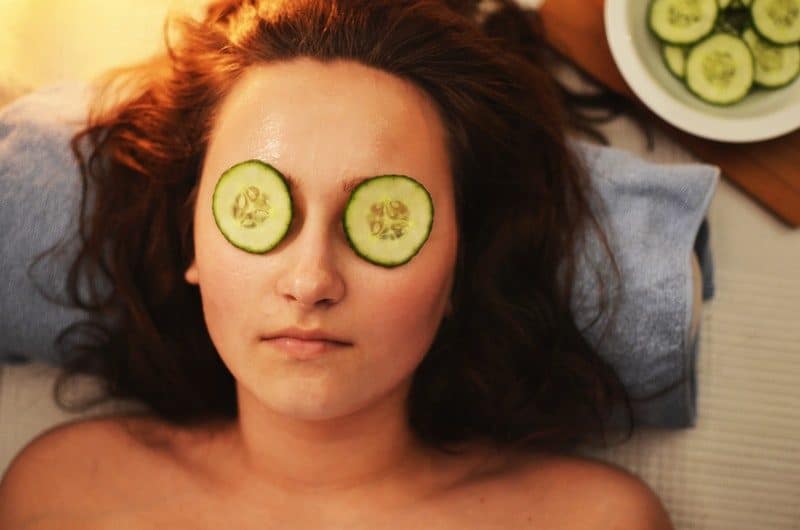 Skin toning is a step that many people skip, but it has many wonderful benefits. It ensures all trace of makeup is successfully removed from the skin. The best part is that it hydrates and balance the skin's PH levels.
Toning helps to unclog pores and clear oily skin. This is an important exercise to a beauty regimen. You can make your toner right from your home. Just mix four parts of distilled water and one part of apple cider vinegar. Use a cotton pad to apply on your face. Using the right toner for your skin leaves your skin feeling beautiful and refreshed. Make sure you test on the part of the face before full application.
4. Moisturize
Never skip the skin moisturizing process even if you had applied serum. Moisturizing helps improve the appearance of the skin and also promotes skin elasticity. Organic virgin coconut oil is one of the best natural moisturizers.
Cucumber is the next best option. Silica is one of the ingredients in cucumbers that is an important component of the connective tissue. It is also a good source of Vitamin C, potassium and also folic acid.
5. Facial Steaming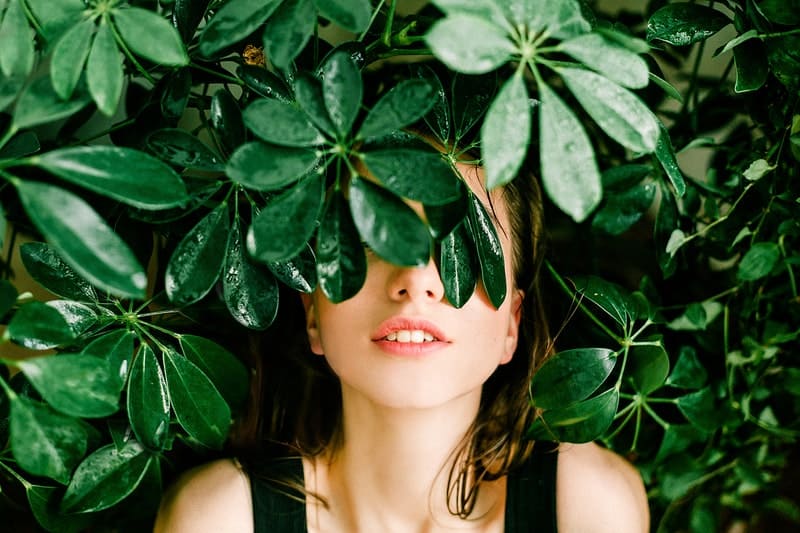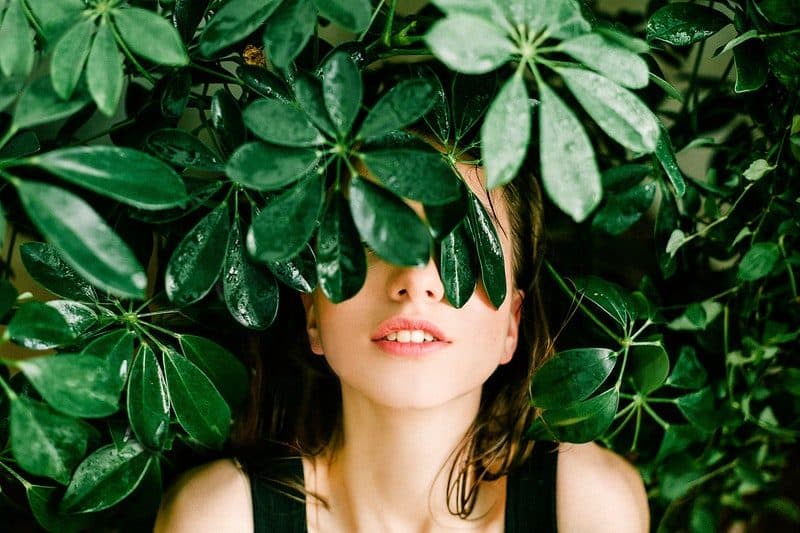 Facial steaming an also an integral part of skin care regimen. Here are some benefits of facial steaming.
   Helps to cleanse the skin deep.

   Unclogs the pores and also loosens dirt.

   Improves facial blood circulation

   Helps the facial skin to look renewed

   Encourages general body relaxation.
Just like anything else, too much of something is dangerous. So, make sure you do not overdo it. If you have a normal skin, just steam it once a week. Those with dry skins should steam once a week, while those with oily skin should do it twice a week.
Anyone with a sensitive skin should avoid steaming as much as possible and should do it at least once a month. If the skin is very sensitive and prone to broken capillaries, just keep off from steaming.
Are you ready to steam your skin?  Here is how to steam your face.
Ingredients
Boiled, filtered clean water

½ a cup of mixed dried rose petals, lavender buds, chamomile linden flowers – for normal skin

½ a cup of mixed rose petals, fennel seeds, calendula and lemon verbena – for dry skin

½ a cup of mixed dried lavender, peppermint, lemon balm and dried rosemary leaves – for oily skin

½ a cup of mixed dried rose petals, chamomile nettle, and lavender – for sensitive skin

½ a cup of mixed dried chamomile leaves, lavender and rosemary leaves.
Always take your time to perform the face renewal activity properly. Remember, doing it wrong may end up leaving your skin more irritated than before. I am sure you do not want to mess with your delicate complexion
Directions
Thoroughly clean your face to remove all the makeup.

Pour the hot water into a waterproof bowl that can withstand the heat and place it securely on the table.

Add your desired mixed herbs into the boiled water and two drops of essential oil depending on the skin benefits you want to achieve. Stir the mixture gently and let it to steep

Tie your hair back and place your face over the bowl about 12 inches about the bowl. Make sure you are not to close the steam to prevent steam burns.

Place a light towel over your head to lock in steam Stop steaming your face in case the steam is too much or if you are unable to breathe.

Remove the towel and take your face away from the steam. Repeat the process again for three minutes.

Finish the steaming process with a splash of cold water or your best toner to close the pores.
Above are ways you can use for skin renewal. With these chemical-free processes, you are assured of a healthy and most radiant skin.