Last Updated on January 24, 2023
Digital design technology is forever changing, and design trends come and go. As a web designer, or design agency, you want to keep a close watch to ensure that the tools you use and the resources you depend on are constantly being kept up to date. Even if that is the case, there are always new tools and better resources on the horizon that you can't afford to neglect.
The resources and tools chosen here are either new, better, or both. Several have been around awhile, but they have an excellent reputation for continual improvement. Others are new, innovative, and definitely in touch with the times. Whichever you choose, should benefit you in one or more of the following ways:
Give your productivity a boost.
Improve your skills.
Save you time and effort.
Improve the UI and UX quality and reliability of your designs.
Simply put, a good choice of useful resources and tools can help you work less for more money.
Learning
What the Hell Do You Charge as a Freelance Web Designer? (eBook)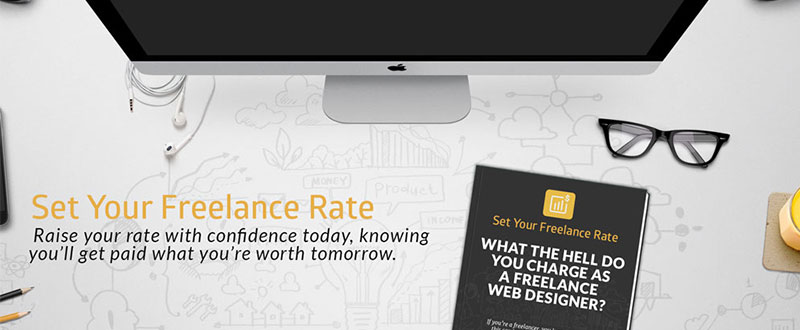 Almost every freelancer has wondered at one time or another, how much to charge a client. Conventional wisdom might dictate that charging less will lead to more work; but the same can be said for charging more.
This book shows you how to charge more for your work, and do so with confidence. It's all about changing your mindset with respect to what clients need and what you, as a problem solver, can offer.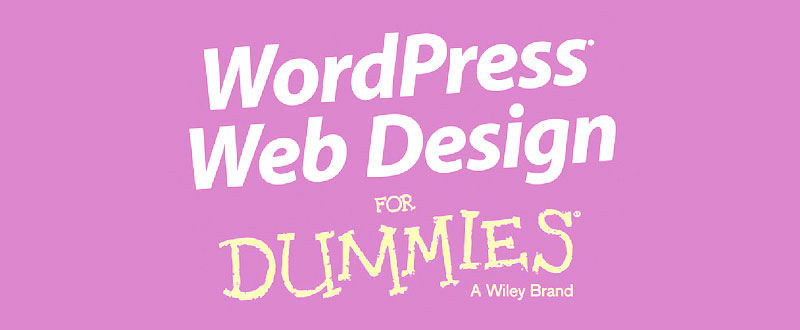 With the help of this hands-on, full-color guide to creating websites with WordPress, you can take your skills to the next level. Useful topics address navigation systems, selecting the right colors and fonts, responsive design tips, and ways in which you can improve your existing websites.
In true 'for Dummies" fashion, this books is easy to follow, and it makes for delightful reading. 
Freebies
Design Freebies by Visual Hierarchy
There are lots of freebies in the web design world, although you sometimes have to look for them. Some are worth exactly what you pay for them – nothing. On the other hand, Visual Hierarchy's freebie selection consists of high quality items, just like those found in VH's excellent product line that you have to pay for.
Here's your chance to add 200+ quality UI design and Sketch freebies, fonts, mockups, and icons to your design kit.
App designers, take note. This wireframe kit of 50 different mobile app screens could save you a ton of time if you are trying to think of a screen layout and suddenly find yourself short of ideas.
Use these wireframes for storyboarding, basic wireframing, or regular project layout templates. It's up to you.
Prototyping Tools
If your prototype presentations to date have mainly consisted of linking screens together, maybe it's time to step up to where you can present prototypes that could pass off as the real thing.
That's what Proto.io can do for you, and has done for many others, including a number of major corporations. You can create a high-fidelity, animated, interactive prototype in minutes, without the need for a single line of code.
Proto.io provides project management features as well; so gaps you may have experienced in communicating with other project stakeholders will be a thing of the past.
This one is for PowerPoint users. Creating a prototype on PowerPoint is typically not the easiest of tasks. PowerMockup changes all of that. With this handy tool, you can create PowerPoint wireframes and mockups for websites, as well as for mobile and desktop applications.
PowerMockup is an extensive library of shapes and icons. Simply drag a shape from the library and place it where you want it on a PowerPoint slide. Then, let PowerPoint do the slider and animation stuff. It's really quite easy, and you can even add your own shapes to the library.
Design to Code Services
PSDgator can convert your design file (in any standard format) to HTML5/CSS3, but this full-service agency can do much more. If, for example, your design is incomplete, or what you have is a wireframe or prototype, they can help you complete your design, and then convert it into code.
PSDgator also specializing in reslicing and recoding legacy websites, or helping customers bring existing websites up to snuff. They will even build a plugin or customize one for you to use on WordPress. Whatever your project, submit it for a free consultation and quote.

If you're looking for a coding partner for your design, digital or marketing agency, PSD2HTML® is the place to go. These PSD to HTML pioneers offer a comprehensive package of web dev services, including slick JS interaction, CMS & eCommerce platform solutions and HTML/CSS.
You can expect the highest coding quality and close, effective communication when you work with PSD2HTML®. Drop them a line today and let PSD2HTML® help you take your work to the next level.

The Site Slinger developers are there to bring your designs to life. This professional, results-oriented team will slice your design and convert it to pixel-perfect HTML5/CSS3. The conversion process will always be under the watchful eye of a dedicated project manager.
The Site Slinger teams can handle anything from basic CSS and jQuery, to advanced SaaS, Less, Angular JS, Ionic, SLIM and more. Just let them know what you're looking for. PSD to Email is another of this developer's specialties, and they also convert Sketch files to HTML.
Multipurpose WordPress Themes
Be Theme, the biggest WP theme ever, is big in terms of its user base, big in popularity, big in the variety of features it offers, and big in pre-built websites (210+) that you can use to create stunning websites and blogs in no time at all; without coding.
You owe it to yourself to browse Be's library of sophisticated and trendy pre-built websites. You'll be impressed.
Another WordPress theme whose authors keep close tabs on the latest design trends, is X Theme. X Theme is by almost any measure one of the most innovative web design tools on the market. A key feature is Cornerstone, X's 100% front-end page builder.
There are plenty of other delightful features of course, in what has become ThemeForest's fastest selling theme of all time.
eCommerce WordPress Themes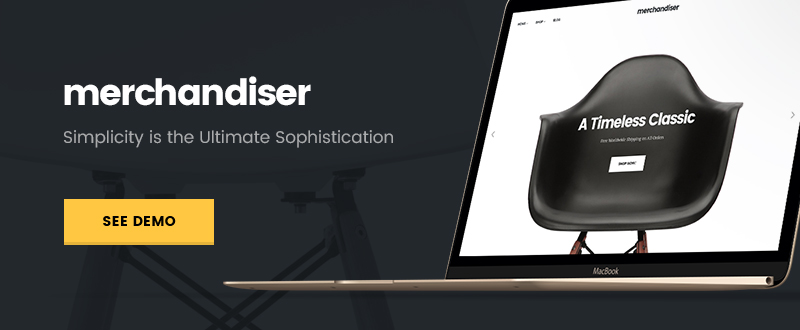 Merchandiser is simple, fast, and reliable. It has everything you expect in an eCommerce WordPress theme – and nothing more. Merchandiser was built to be minimalist; in line with recent tech trends. It is also designed for speed, and it will serve you reliably.
It comes with advanced customization options, it's flexible, user/developer friendly, and has everything you need to create beautiful online stores.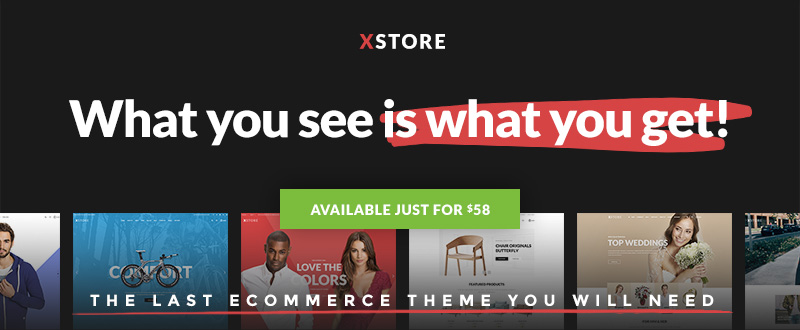 XStore has just launched. It is another eCommerce WP theme whose authors took a minimalist approach to its design. XStore is by no means over-bloated with features. It has what you need, and nothing more, but it does feature a pair of special effects you will want to incorporate into your online stores – the hover effect, and demo shops.
Visit the XStore website, view the demos, and see how effective these special effects can be.
Website Builders and Platforms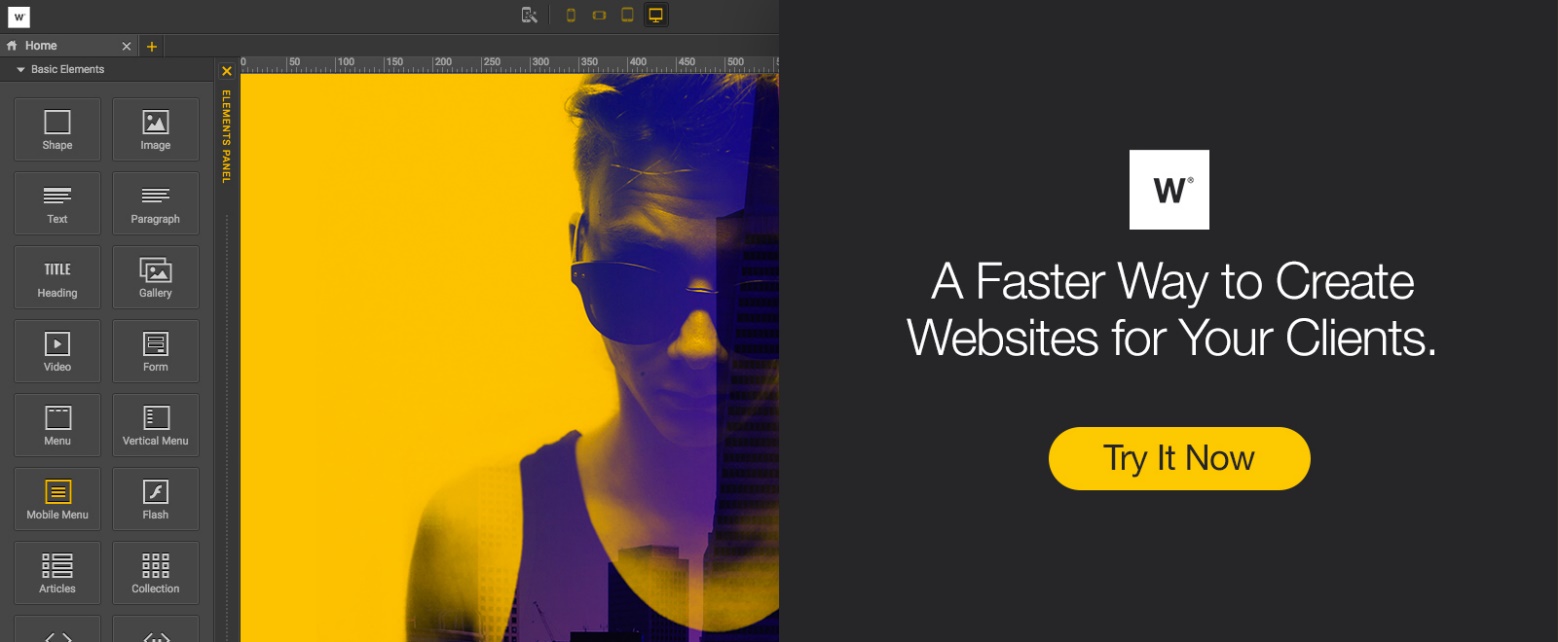 Providing a powerful, fully-outfitted design Studio and winning Customer Success team, Webydo is a force to be reckoned with in the web builder arena. This all-in-one solution offers designers and web agencies professional design software, outfitted for their business.
A built-in CMS, white label branding, client billing, cloud hosting and advanced SEO capabilities are just some of the ways in which Webydo sets you up with the base you need to run and grow a web design empire.
Web designers that want complete control over their projects and are looking to grow should try Webydo to see how it complements their workflow.
XPRS offers a serious solution to website building and also adds fun to the whole process. The XPRS authors discarded the drag and drop page-building process, and substituted it with a Lego-like building block approach. The result: ease of use, greater flexibility, and websites that rank higher with the search engines.
If you are a drag and drop designer, you can apply for a free license that XPRS decided to give away so you'll move away from drag&drop. If you plan to grow your business, look into their fully white label solution. You'll get an unlimited number of licenses for an annual fee of only $350.
WordPress Plugins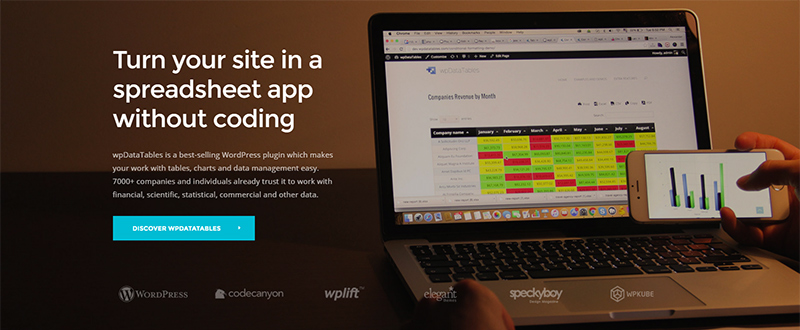 You may love working with big data. Drilling down to the essence of what the data is trying to tell you can be exciting work, but that may not be true when you have a ton of data and a client who wants tables and charts that summarize the analytical results, and wants them yesterday.
wpDataTables to the rescue. This WordPress plugin, used by more than 7000 companies, handles massive amounts of data with ease.
If the one thing missing from your design tool kit is WordPress website protection, this is your chance to set things right. The WordFence security plugin will keep you from getting hacked. This complete WordPress security solution will also keep you up to date on status and threats. Best of all, since Wordfence is open source, it's 100% free; plus, it has a 4.9-star rating.
Stock Images
Stockfresh is another resource for stock photos and vectors, with millions of images you can browse through. Everything is well organized and categorized, and you can sign up at no cost to see what's available.
Photos and images can be purchased separately, but you'll save money by signing up for one of the Stockfresh subscription plans.
Collaboration and Task Management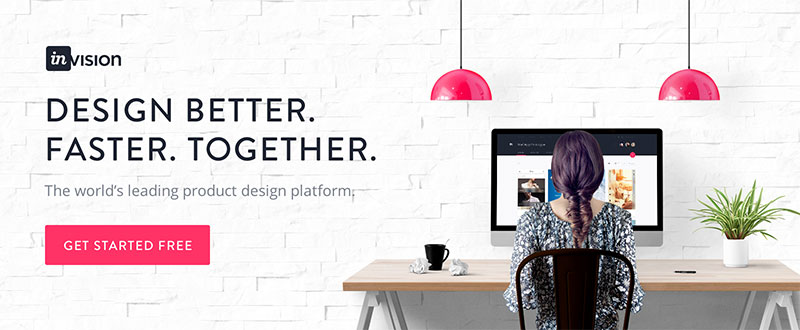 InVision has revolutionized the way teams design digital products. This task management and collaboration platform allows designers to build web and mobile prototypes that look, feel, and act like real applications – no expensive coding required.
InVision enables individuals and teams to collaborate on prototypes early in the design process for more contextual feedback. This leads to smarter, user-approved products. Sign up for your free Enterprise trial by clicking the banner above.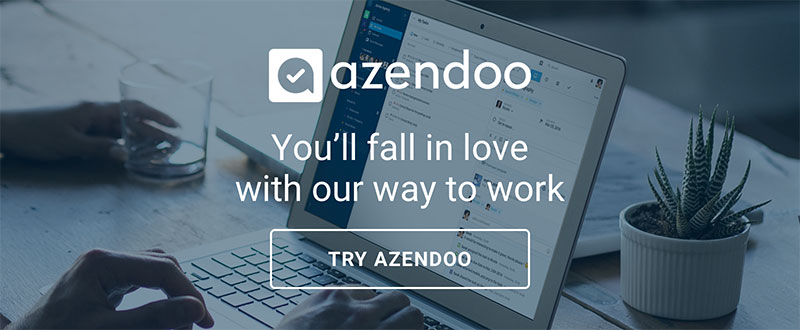 Azendoo is a great solution if you are looking to improve team communications, and at the same time manage your workflow. This project tracking and collaboration application allows creative teams and designers to better organize their work, share documentation, and collaborate in real time. If you are constantly struggling to meet deadlines, Azendoo will set things straight.
UX and UI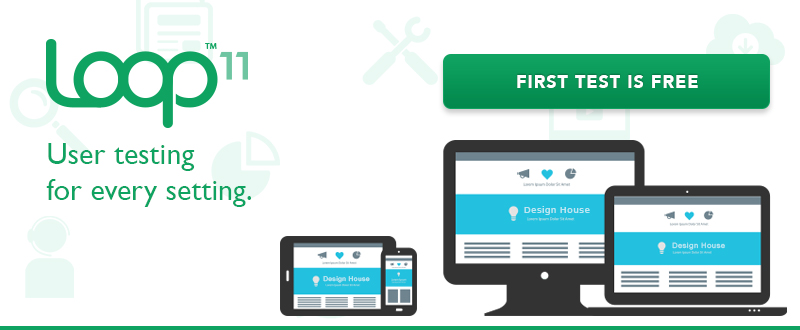 At times, it seems like the hardest part of user testing is finding a tool that does the job well, and does it quickly. Loop11 is such a tool. It provides the fastest way to perform UX testing on your websites, mobile apps, or prototypes. You can run hundreds of users through a test, and rapidly gain insights into success rates, clickstreams, and so on.
Using Loop11 is easy, and it is easy on your test subjects as well. Try it today. Your first test is free!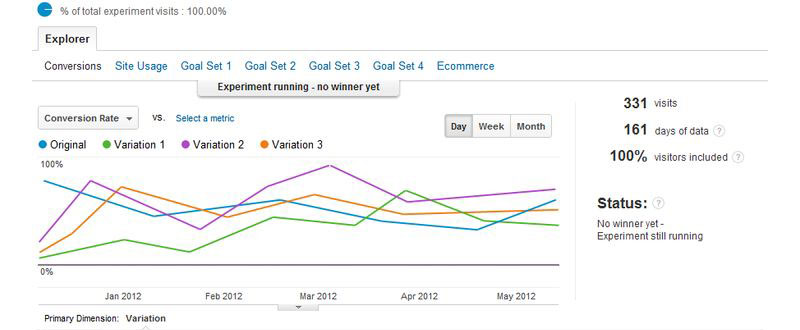 Google Content Experiments is the perfect solution for conduction A/B testing. This free, robust testing platform ties directly into Google Analytics. It features an improved statistical engine, a single control script, advanced segmenting capabilities, and a reporting function that presents your test results in an easily understandable format.
You can test up to 10 versions of a landing page at once to see which performs best.
Other Useful Tools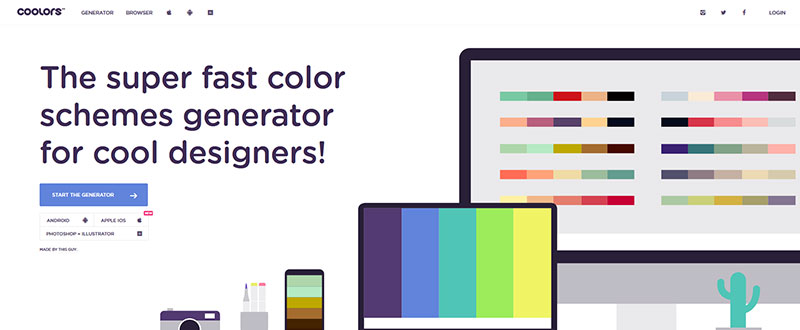 Coolers combines precise color selection capabilities with ease of use. You can either take an analog approach to find just the color and shade you need, or type in the hexadecimal code, and there it is! There is also a browser that allows you to click and save the color, or colors, you want.
However you go about it, Coolers is a superfast way to put identify, save, and export the colors you want to work with.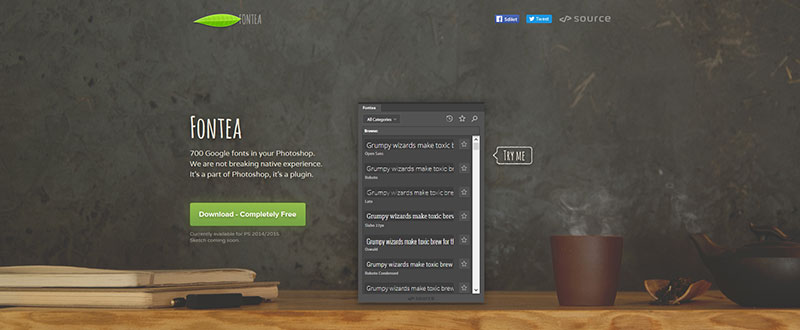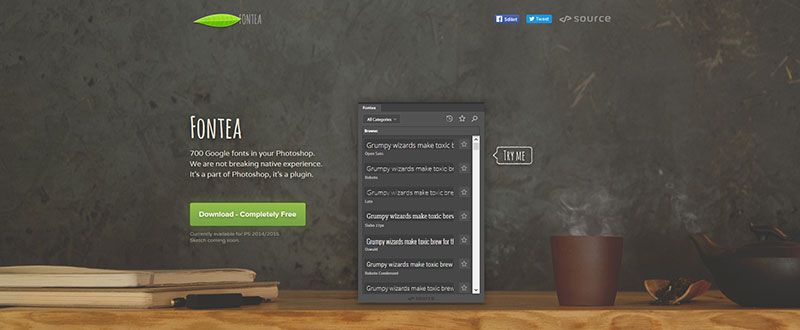 Fontea supplies you with 700 Google fonts for use with Photoshop. Fontea is actually a part of Photoshop, so you don't have to leave Photoshop to find a new font. It's a plugin, and its completely free.
If you're Sketch user, stay tuned, a version of Fontea for Sketch is in the works. This is a great way to assemble and save a collection of the fonts you use most.
Whether you are looking for something new, something to fill a gap, or for improvement in a tool, resource, or service you are currently using, you should find something here. You might enjoy trying out a minimalist theme, or one that uses a website-building approach other than drag and drop.
If you haven't given a thought to WordPress security protection, here's your chance to remedy the situation. And, if big data is giving you headaches, or user testing is doing the same, you'll find remedies for those situations as well.