Web professionals live lives that are so different from a lot of other regular people. They have a different and unique way of doing things as well, something that a lot of other people would not be able to relate to easily even if they tried.
Considering these differences, it is only understandable that web professionals also have an entirely different set of things that they need and want, whether it be for work or for a personal project.
Web professionals live a lifestyle that sets them apart from everyone else – the ability to work from anywhere and everywhere, as long as they have their laptop and a steady internet connection.
Because of this lifestyle, they are also perpetually in need of contacts and resources that would direct them to what they need should they find themselves hopping from one point to another.
Compiling everything that web professionals would ever need, the directories below have figured out the inner workings of every web professional's mind, making lists of things they often need but don't find easily.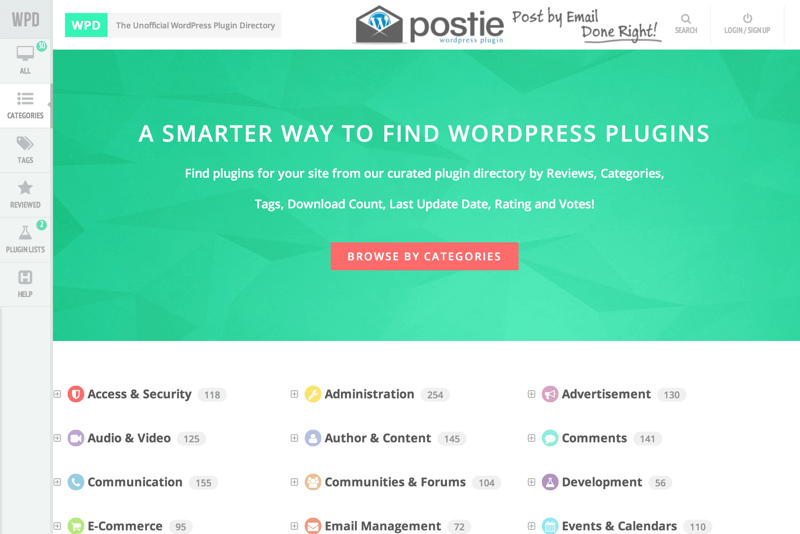 WPD or the WordPress Plugin Directory has built long lists for – you guessed it – WordPress plugins! The great thing about WPD is that they did not only sort everything out into categories, they also left recommendations on which ones work best with what you're working on.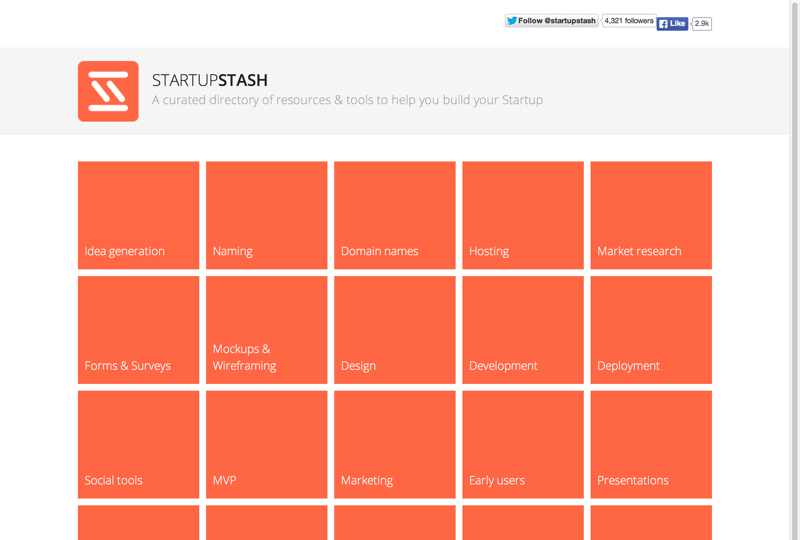 Building startups is nothing new in the web industry, and it's brilliant that someone finally took every great resource there is together into one solid directory.
Startup directory has a list of resources and tools that you may need from the technical side of things all the way to the business part of it. With lists of things that would help you in terms of design, domain names, social tools, market research, raising your capital, investor relations, and a whole lot more.
Marketing Stack
Everything you need in terms of web marketing has been curated and put together in a single website. Marketing Stack gives you tools, resources, and information about writing tools, content marketing, project management, and everything else you'll need to market your brand and that of your clients'.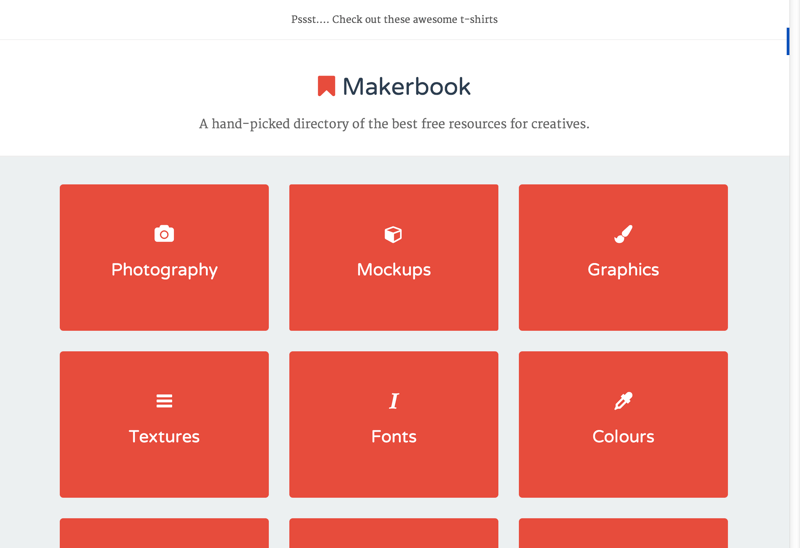 For everything you're work on that needs a dash of creativity, Makerbook has you covered. It has all the resources and tools you'll need especially when you're on the lookout for awesome graphics, textures, fonts, images, audio, and everything else for your next project.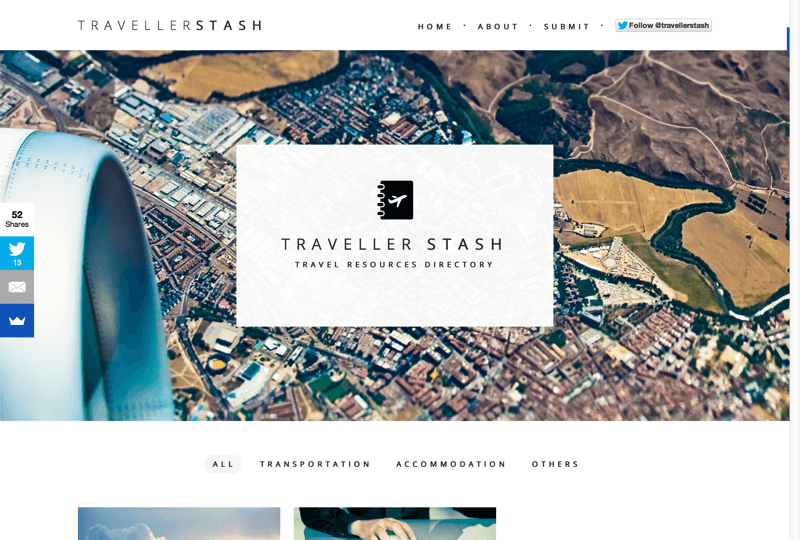 Aside from being a brilliantly-designed website, Traveller Stash also has a brilliant directory of resources that you'll need as you jump from one place to another.
It gives you information on ride sharing services, tour packages, flight hacks, loyalty programs, and other useful tools you may need as you travel the world to serve and connect with clients everywhere.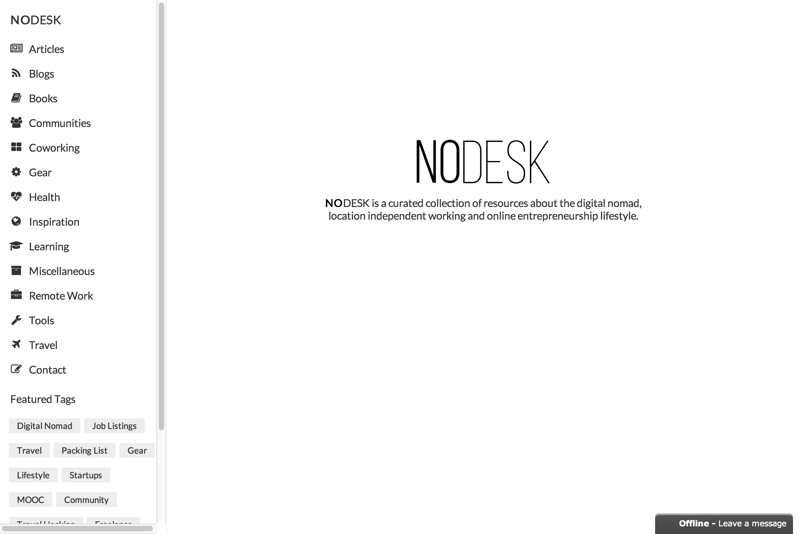 No Desk accurately describes what they do on their homepage itself – "No Desk is a curated collection of resources about the digital nomad, location independent working and online entrepreneurship lifestyle."
In here, you'll find articles, communities, and other things that would concern a digital nomad. You can even browse for remote jobs in case you run out of things to do and suddenly find yourself having so much free time.
Another online directory for everything related to web marketing, Growth Tools suggests exactly what they have with their name alone. They have tools that allow you to grow campaigns and brands through SEO, email marketing, lead generation, and affiliate marketing, among others.
A huge percentage of web professionals consists of writers. Bloggers, web content writers, sales copywriters, there's just so much that they write about to help entire communities find what they need and get more information.
Write.Pls aims to help out these writers by listing down online courses and books that would help writers find the inspiration and guidance that they need to perfect their craft. Also found in this website is a directory of tips and tricks and articles that would help writers improve their technique.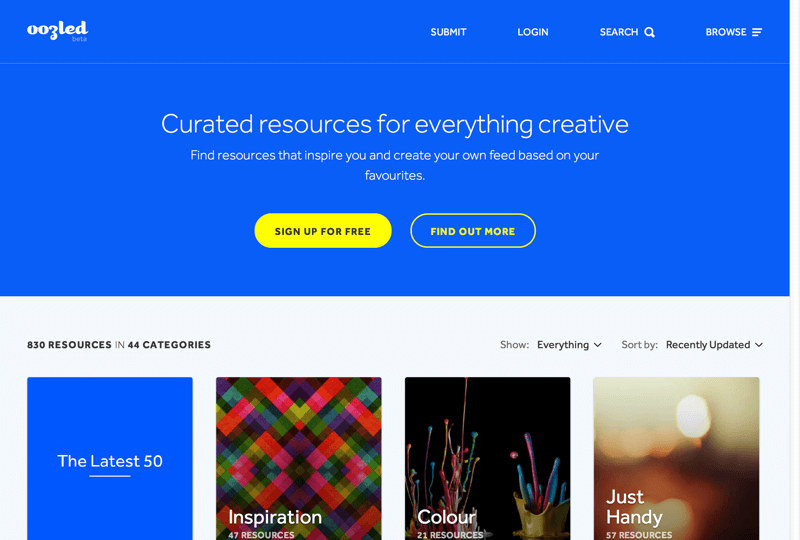 Ozzled puts together resources that help you become more inspired to do whatever it is you do. From typography to project management, sales tools to CMS resources, they have every tool that they believe will be useful to you and your cause.
You can even create your own feed and put together your most favorite resources, making it easier for you to have everything you need in one place.
Check these directories out and see how a whole lot easier the life of web professionals can actually be with their help.