Last Updated on March 8, 2022
Restaurants often over look their menu designs. I'm sure you've probably visited numerous restaurants with ugly menus. If you're a restaurant owner, you might think that the design of your menu isn't very important. Your top two priorities are probably to provide great service and quality food.
Now I'm not going to bullshit anybody and say that everybody in the world understands and cares about design. This is clearly untrue. In my life I've seen many average people using ugly products, going to half-assed restaurants, buying crappy furniture, buying ugly cars, etc.
Many people go through life not giving a damn about design, functionality, and aesthetics. That's all good and dandy, however you must not forget about intelligent people.
Now I don't want to sounds arrogant, but I'm not your average joe.
When I visit a restaurant that offers great service, a beautiful setting, quality food, outstanding all around design, great time, friendly waiters, etc. I'm flabbergasted.
I notice the little things and appreciate the hard work of others.
On the other hand, when I see a restaurant cut corners, I feel cheated. If a restaurant is clearly profitable. Why not hire a professional designer to create some beautiful business cards, flyers, menus, etc.?
If you, as a restaurant owner, care about the image of your business, you're not going to overlook design aspect of it. If you're too cheap to invest in your own business, that pretty much sums up what kind of business owner you are.
Please don't think that the menu is the only thing you have to focus on. I think every single restaurant needs a beautiful website to stand out from their local competitors, take advantage of social media, have a memorable logo design, provide quality service, use creative marketing techniques to bring in visitors, have beautiful exterior and interior design, and to never cut corners (even if your going to lose money).
Let's talk about your menu:
Is your restaurant classy or fun? Can a visitor get that vibe from your menu?
Is the menu functional?
Is you logo present on the menu?
Is the print small or dicffucult to read?
Is your layout clean and easy to understand? Or is it confusing?
Is your menu durable?
Will you have to change it every few months or so?
Questions like these must be answered. Your menu is a great way to project an image you want your visitors to get. You may find it surprising how big of an influence your menus can have on your customer's overall restaurant experience. If you're not a designer, I would highly suggest hiring a talented designers to create a great menu for your restaurant.
Today I collected 35 examples of beautiful menu designs. I tried my best to hand-pick the absolute best menu designs I could find. I think my findings will inspire any restaurant owner looking to design or redesign their menu. Enjoy!
Simple Restaurant Menu Board Template
The Inside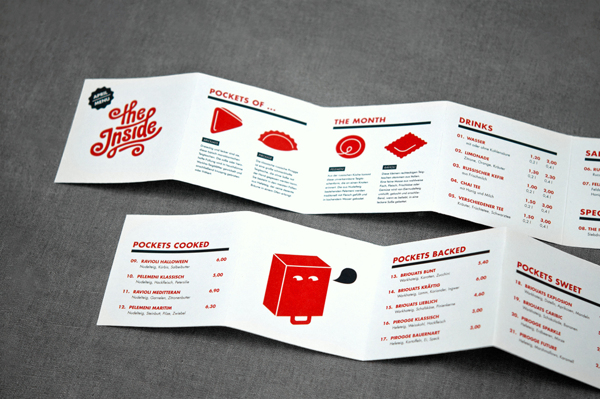 Mundo Literario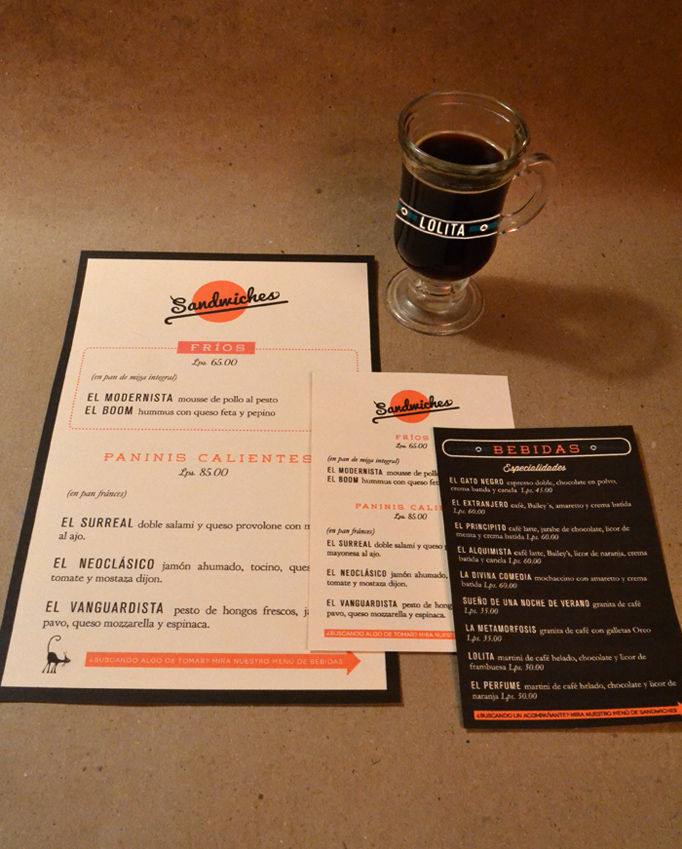 Applebee's Anywhere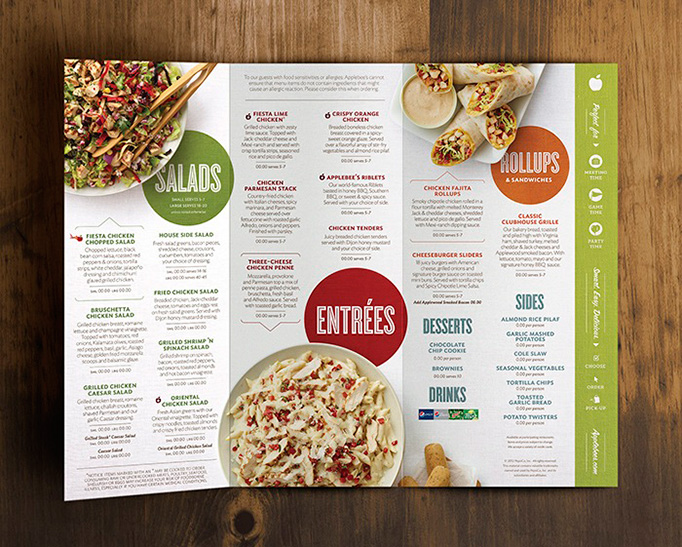 Luna e Pomodoro
Restaurant Table Tent Menu Template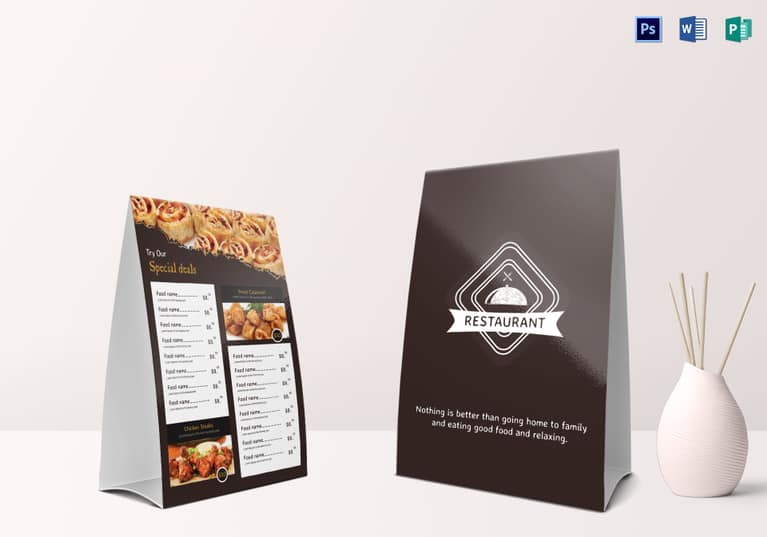 Size Matters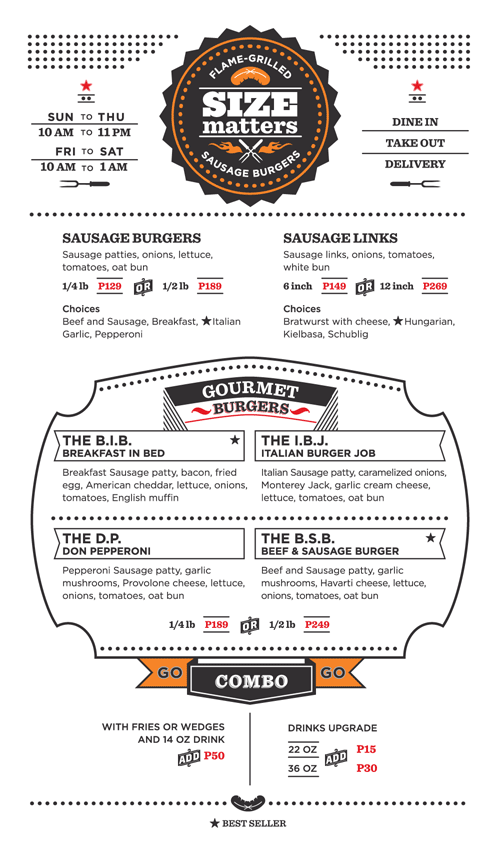 Cask & Larder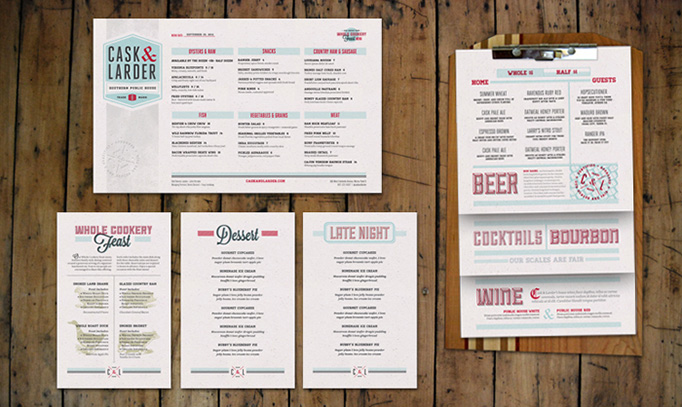 The Hub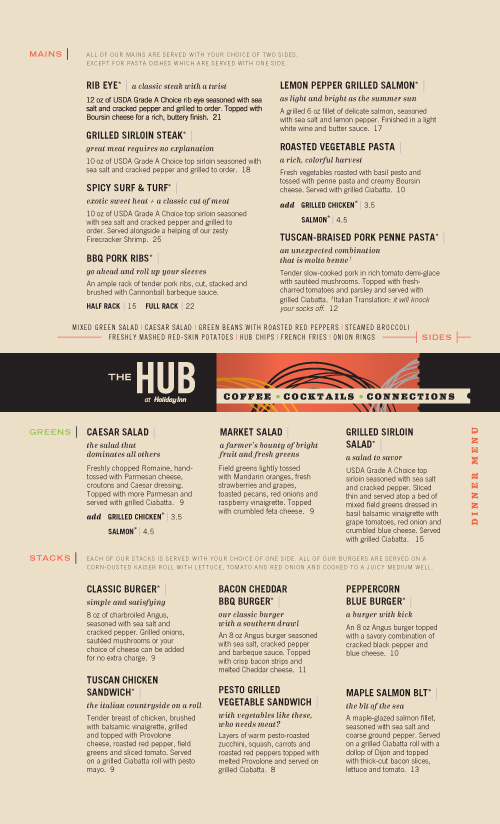 Blank Restaurant Menu Template
Founders Brewing Co.
Park Cafe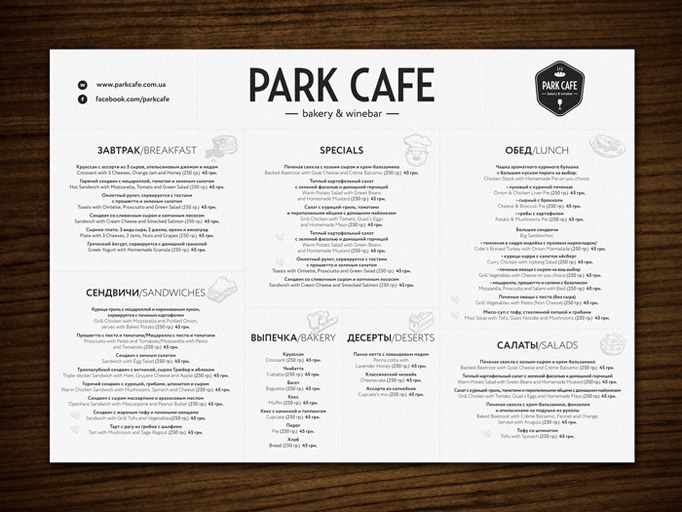 The Commons Bar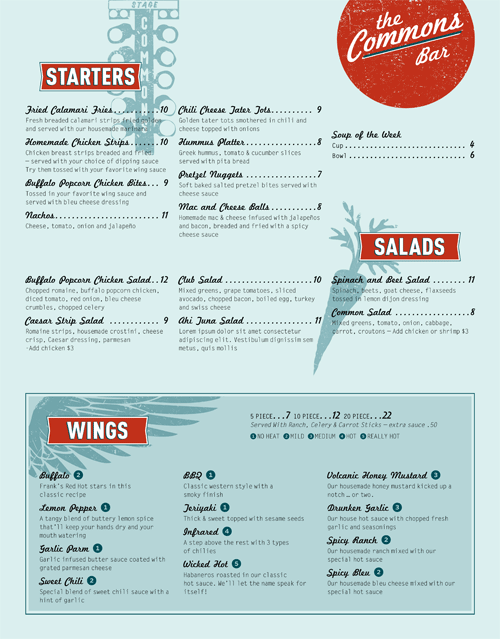 Oinoscent