Last Updated on March 8, 2022
You have probably heard the famous idiom, 'work smarter, not harder'. It fits perfectly when it comes to optimizing your job search as well. If you are still following the same old redundant ways of composing one generic resume and forwarding it to every job posting you encounter in hopes of getting an interview call, you are barking up the wrong tree.
To help you get out of this rut, we have compiled a list of resume hacks that will put you miles ahead of the competition.
Read on to learn the top 10 resume hacks that will make your job search a lot easier:
Hack #1: Appease the bots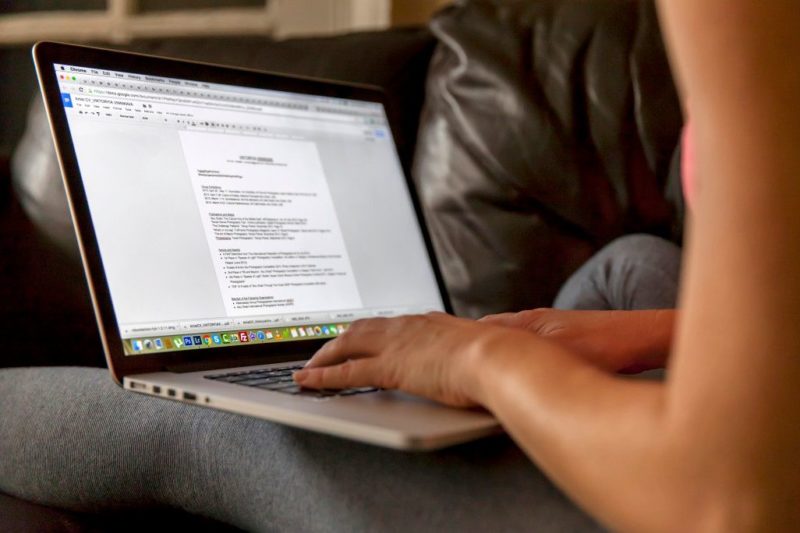 The bots we refer to here is the Applicant Tracking System (ATS). Most large companies, fortune 500 companies, and even smaller firms have started relying on this software application to thin out the herd.
This system scans through all the applications submitted for a job opening and weeds out candidates based on criteria set by the employer, which could be anything ranging from keywords, design & layout to length.
Your resume needs to get past these bots before it even reaches the hands of a recruiter.
Use keywords to get you out of this jam easily and quickly. The use of the right keywords can convince the ATS that you are the perfect candidate. This means that your resume will get parsed easily which also means that it will have a higher chance of ranking high in the ATS vis-a-vis other applications.
You can find these keywords by looking through the job description with a fine-toothed comb. Pick out the skills that apply to you and use them heartily by sprinkling them throughout your resume.
Here's when and how you can use these keywords:
Look for skills that your professional experience justifies.
Use these keywords in the 'Summary', 'Key Skills', and 'Professional Experience' sections.
Never try to deceive your recruiter or indulge in hyperbole by using keywords that you can't justify using.
Hack #2: Hyperlinks to the rescue
As you will be sending most of the applications (if not all) online, it makes sense to include hyperlinks to grab the recruiters' attention. Why not show off a personal website or social media profiles, like LinkedIn?
Most recruiters are required to pull a background check on their potential employees anyway. So, put yourself ahead in the game and optimize these to wow the recruiter.
Moreover, you cannot squeeze every bit of information on a one-page document, so this will help you in showcasing all the extra bits that will solidify your candidature.
Hack #3: Don't be a cliché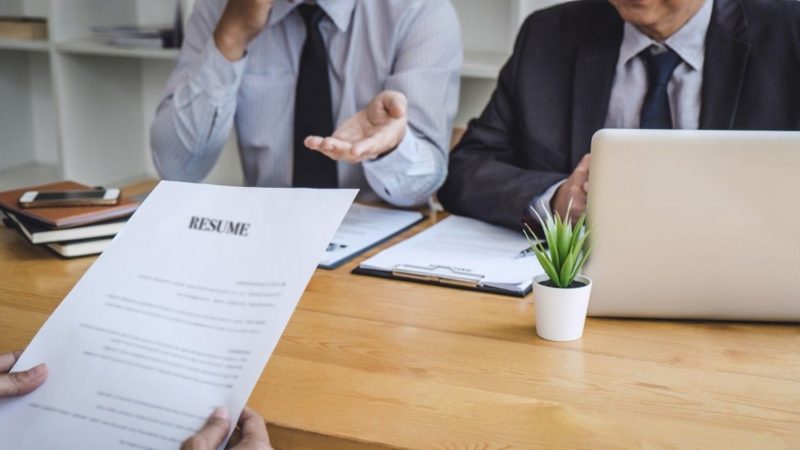 The recruiters see hundreds of copies of resumes each day for a single job opening. If you were to take off the name from each one of these, you couldn't even differentiate one from the other.
It is because of the repeated use of a thousand common phrases that have become redundant in the recruitment world. For example, 'self-motivated xxx looking for xxx'. These phrases have no impact on the recruiters and just act as filler words.
What's worse? They sound like clichés and no recruiter wants to hire a cliché with nothing exceptional about them.
Our advice?
Try to stand out by being original. Endorse the skills that make you unique. This will leave a positive impression on the recruiters and help you take your job application to the next round of face-to-face interviews.
Hack #4: Use action verbs
When communicating your past roles & responsibilities in the 'Professional Experience' section, first, use one-liner bulleted points. Start these bullets with an action verb.
Use terms such as, 'Streamlined', 'Spearheaded', 'Facilitated', etc.
Using these terms gives your resume a tone of professionalism. It also helps you showcase confidence and assertiveness which helps you bridge the gap between you and your dream job.
Truth be told, every recruiter wants to hire employees who aren't just skilled but have a sense of unmatched personality – something that you are able to communicate using action verbs.
Hack #5: Play the number game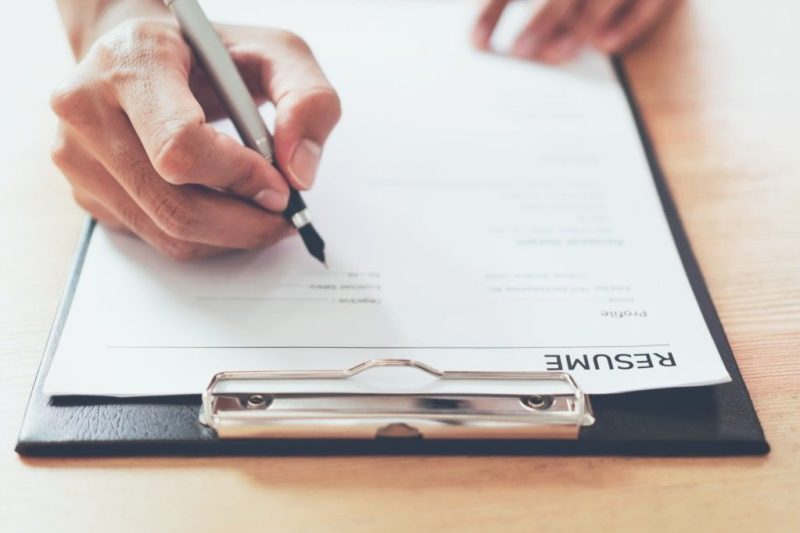 Any competent recruiter will want to know what impact you had in the organizations you worked with previously. You can answer this question by being generic and just including the roles & responsibilities you were bestowed with or you can attach your performance figures that will give the bones of your resume more meat.
Did you lead a team? Mention the number of people in your team or if you exceeded your sales target, mention the exact amount in your resume. Tell the recruiter how your actions saved the companies' time or resources.
Embellishing your bold performance statements using actual numbers helps you show how your contribution and skills can be valuable to the next organization that hires you.
Doing this also helps you demonstrate to a hiring manager that you aren't just "all words and no play". You are a person of substance and you are one who can bring value. And that is what every recruiter wants to see in the ideal candidate.
Hack #6: Get your resume proofread
Get your resume proofread by someone trustworthy or better yet, use an online tool like Grammarly or Hemingway. Just run the contents of your resume through one so that your resume is free of any grammatical and spelling errors.
These 'human errors' can lead to rejection as they can be interpreted as carelessness or inattention to detail.
To err is human, but to err when you're trying to impress a recruiter to bag a job is something that won't be taken as lightly as you'd hope.
So be smart, and make sure that your resume is free of such innocent mistakes.
Hack #7: Formatting is key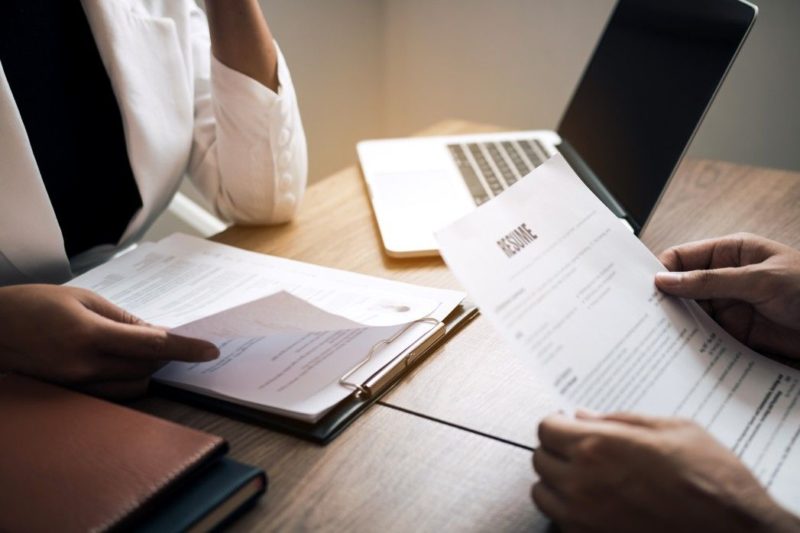 Most recruiters take less than 10 seconds to glance through a resume. They don't have the time to read through bulky paragraphs or badly formatted resumes. Although we get that fitting your whole career history in a measly one page is an intimidating task, but too much clutter can turn off the interest of any recruiter.
This is why presentation matters.
To get to the realm of presentation perfection, the font you choose and the template you use should be on-point.
Choose a professional-looking font for your resume, like 'Sans Serif', 'Helvetica', 'Georgia', etc and use this font uniformly throughout your resume.
Choose an attractive template that is easy on the eyes and can be navigated effortlessly. Choosing the right resume templates ensures that your resume is perfectly aligned and the font sizes are easy to read.
Hack #8: Customize your resume
Treat every job opening as an individual opportunity and customize your resume accordingly.
Here are some quick tips that can help:
Use terminology that is used in the job description of that particular job posting. Doing this will make your job application seemingly more relevant.
Remove unrelated work experience. For example, the recruiter does not want to know your high school part-time job experience in the soup kitchen when the post you are applying for is an office job unless you are an entry-level applicant.
Hack #9: Length matters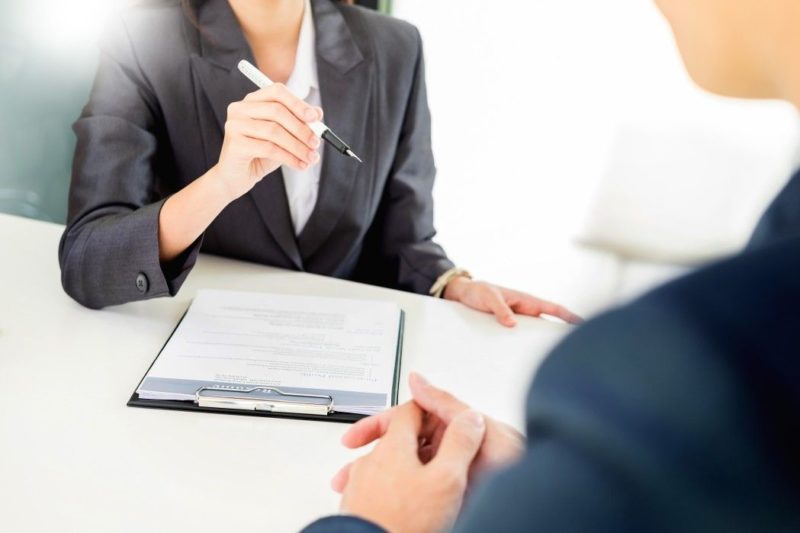 When it comes to resumes, the shorter the better. A one-page resume should suffice in most cases.
However, if your work experience transcends 10 years you can go for a two-page resume. Exceeding this resume length is not recommended.
Hack #10: Pick the right format
There are three formats that you can choose from, depending on what stage of your career you are at:
The reverse-chronological order is an ATS-friendly resume format that works well for most professionals unless you have been working for 10+ years.
The functional format can be used by freshers or frequent job-switchers. But since this is not ATS-compliant, it's best you stay away from this format.
The hybrid format is best suited for mid to senior-level professionals. It can also be used by people thinking to change industries as it gives equal weightage to both work experience and accumulated skills.
These tried and tested tricks have worked time and again. However, they might still fall short in some cases. The most important thing is to remain persistent. So, do your due diligence before writing and sending out your resume.
There is the perfect job for you out there, don't stop unless you find it!