Last Updated on March 8, 2022
There's something about nostalgia effects (e.g. B&W, 18th century line effects, etc.) that certainly catches the eye when it comes to design. All generations appreciate a little peak from the past. These effects not only bring back wistful feelings, but also a touch of class and elegance into any project.
However, it can be time-consuming on the designer's part. Want to save time AND effort while still delivering rad images? The RetroGlitch Photoshop Bundle from RetroSupply Co. is here to save the day.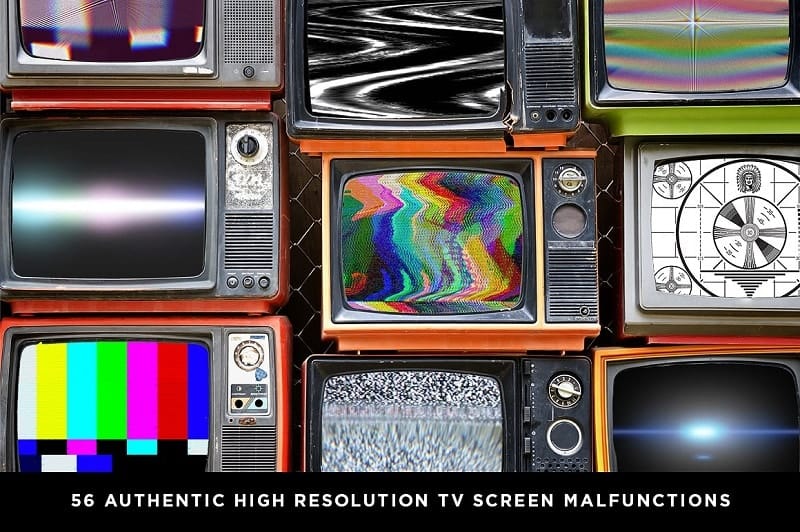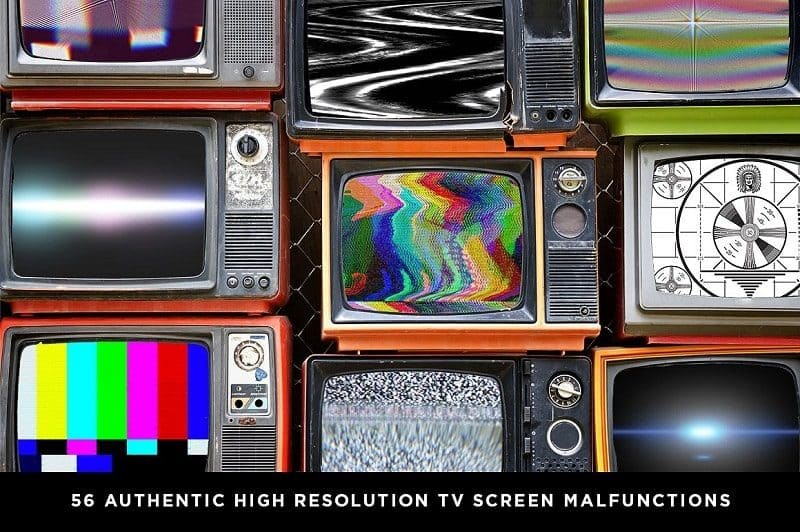 Featuring 56 textures, 10 Photoshop brushes, three templates, plus three helpful video tutorials, this is a pack that pays for itself many times over. If you've always wanted that pixelated appearance you see from old analog televisions, get this bundle and save yourself the time.
Just choose an HD overlay, lay it over your work, and customize based on your preferences. It's quick, simple, and beautiful. What more could a designer want?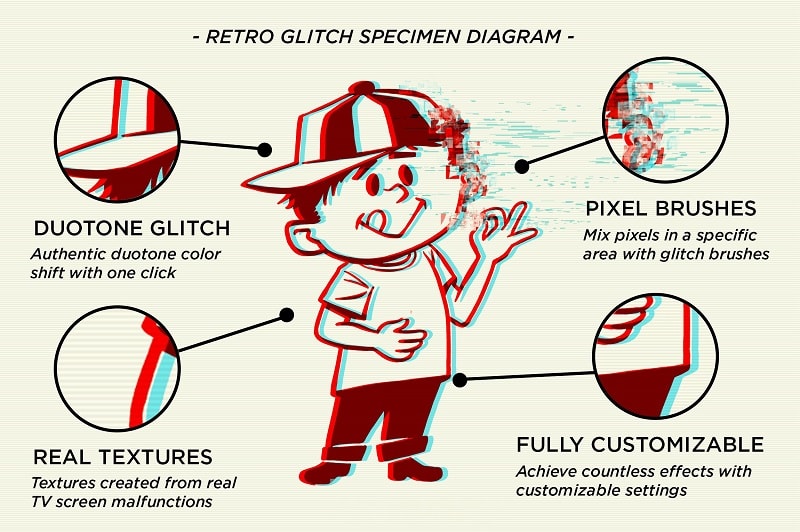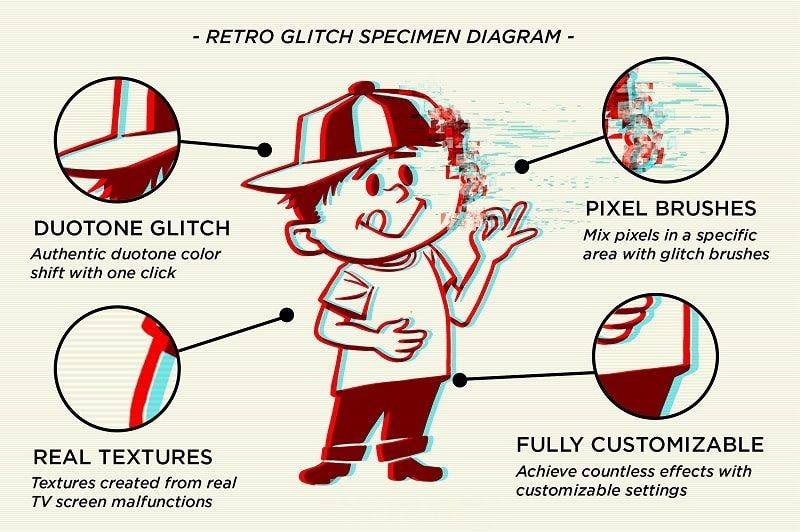 The RetroGlitch Photoshop bundle is great for projects that require a nostalgic touch. Whether you're trying to impress a client, or you simply want to experiment, this package has everything you need and more. Go ahead and download – you know you want to get glitchy with it.