If you spent a lot of time reading as a child, you may have already entered into the sweet paradise that is the world of Charlie and the Chocolate Factory. If you haven't read the book nor watched the movie, go do that first before reading on. Its author, Roald Dahl, is considered to be the world's number one storyteller to this day.
Early Years
Roald Dahl was born in Wales on September 13, 1916. His parents, who were Norwegian, named him after Roald Amundsen, the Norwegian who first reached the South Pole only four years before Dahl was born. With such a distinguished and heroic namesake, Roald Dahl had big shoes to fill, and that he did.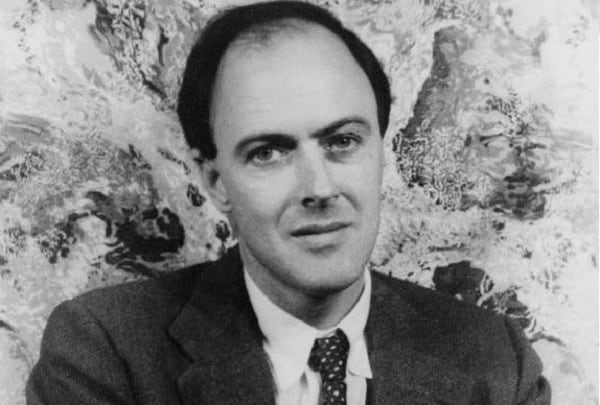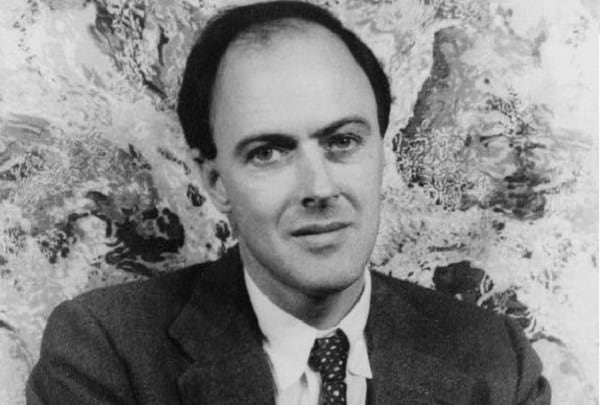 As a young boy, Dahl was known for his love of playing pranks in school. He wasn't a particularly good student, and his parents decided to enroll him in a British boarding school named St. Peters to curb his youthful mischief. Later on, he transferred to Repton, a private school known for academic excellence. With his restless energy and adventurous spirit, Roald resented the rules at Repton and it sparked his imagination.
His mother offered to pay for his college education at the best universities in the United Kingdom, such as Oxford University or Cambridge University. Itching to go on wild adventures, he instead chose to live the prolific life of his dreams and traveled as much as he could. He first went to Canada, and later on went to East Africa to work for an oil company in a country we now know as Tanzania.
When World War II broke out and rocked the world, he enlisted in the Royal Air Force at the young age of 23. With his spirit and enthusiasm, he became one of the Air Force's ace fighter pilots. His illustrious military career was interrupted after he sustained severe head injuries when his plane crashed somewhere in Egypt.
He shortly recovered and took part in the Battle of Athens. Eventually, he was sent to Washington D.C. to work as a technical expert who advised government representatives. He later on worked as a spy for the MI6.
Writing Career
Although a military man with an illustrious career, Roald was a jack of all trades.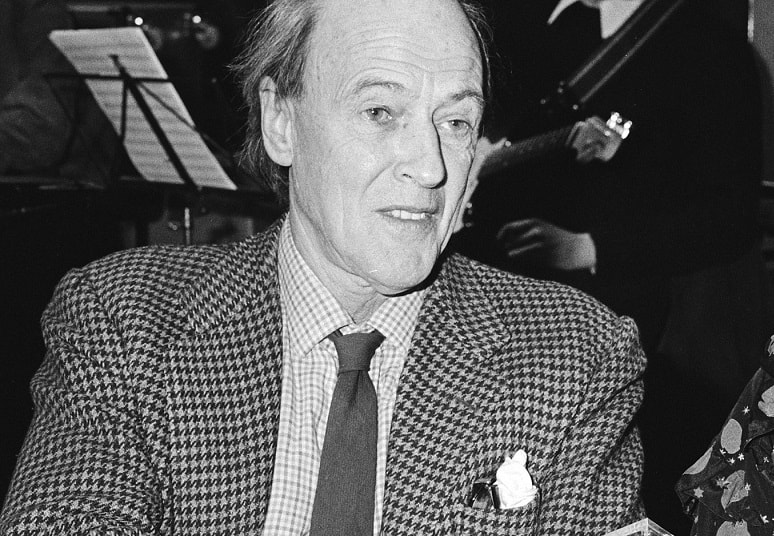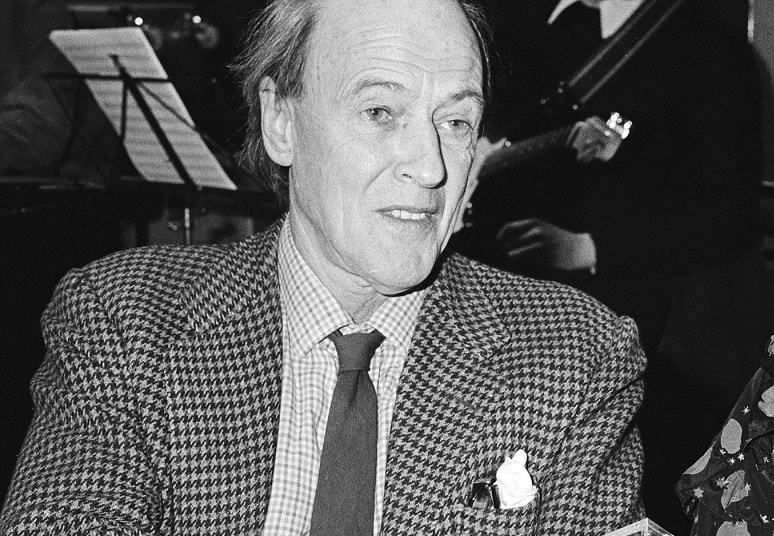 He began his journey as a writer with a short story published in The Saturday Evening Post. Roald wrote his first ever children's book, The Gremlins, though it wasn't met with much success. In 1960, he also took part in the invention of the Wade-Dahl-Till valve, which was developed to help with his son's injuries, obtained from an accident in New York.
In 1962, his work James and the Giant Peach was published in the United States. It was closely followed by the release of the world-famous children's classic, Charlie and the Chocolate Factory. Ever the storyteller, he continued to write and publish several novels, including Kiss Kiss, Fantastic Mr. Fox, Dann the Champion of the World, The Enormous Crocodile, and My Uncle Oswald.
Even though his literary works were written for young readers, they held a darkly comic tone and featured violence and death. According to him, his works started becoming more and more based on fantasy rather than reality. He captured his audience with stories of seemingly helpless children who were able to take revenge on manipulative, villainous adults. He wrote compelling stories that could have only come from a life lived with such adventure and abandon.
He also delved into Hollywood to write two James Bond movies, You Only Live Twice and Chitty Chitty Bang Bang. He likewise met success in television with his award-winning Alfred Hitchcock Presents, which aired in the United States, and Tales of the Unexpected, which ran for almost a decade in the United Kingdom.
Death and Legacy
Later in life, he published several more works including The Twits, Revolting Rhymes, The BFG, and The Witches. He also wrote and published two autobiographies, Boy: Tales of Childhood and Going Solo, which were published in 1984 and 1986, respectively.
In November 1990, he suffered an unspecified infection and was admitted to the John Radcliffe Hospital in Oxford, England. After almost two weeks in the hospital, he passed away at the age of 74.
Roald's legacy continues on with Roald Dahl's Marvelous Children's Charity and The Roald Dahl Museum and Story Centre. Known for his ability to weave a tale with excellent story construction, Roald Dahl lives on to this day with his stories of controversy, struggle, and humor.
Here are some of the most famous Roald Dahl quotes to inspire you to keep chasing the sweet things in life.
Roald Dahl Quotes
"Those who don't believe in magic will never find it." – Roald Dahl
"So please, oh please, we beg, we pray, go throw your TV set away, and in its place you can install, a lovely bookshelf on the wall." – Roald Dahl
"A person who has good thoughts cannot ever be ugly." – Roald Dahl
"Don't gobblefunk around with words." – Roald Dahl
"It doesn't matter who you are or what you look like, so long as somebody loves you." – Roald Dahl
"If a person has ugly thoughts, it begins to show on the face. And when that person has ugly thoughts every day, every week, every year, the face gets uglier and uglier until you can hardly bear to look at it." – Roald Dahl
"I have a passion for teaching kids to become readers, to become comfortable with a book, not daunted." – Roald Dahl
"So Matilda's strong young mind continued to grow, nurtured by the voices of all those authors who had sent their books out into the world like ships on the sea. These books gave Matilda a hopeful and comforting message: You are not alone." – Roald Dahl
"The books transported her into new worlds and introduced her to amazing people who lived exciting lives." – Roald Dahl
"Books shouldn't be daunting, they should be funny, exciting and wonderful; and learning to be a reader gives a terrific advantage." – Roald Dahl
"If you have good thoughts they will shine out of your face like sunbeams and you will always look lovely." – Roald Dahl
"We are the music makers, and we are the dreamers of dreams." – Roald Dahl
"Grownups are complicated creatures, full of quirks and secrets." – Roald Dahl
"A person is a fool to become a writer. His only compensation is absolute freedom. He has no master except his own soul, and that, I am sure, is why he does it." – Roald Dahl
"I understand what you're saying, and your comments are valuable, but I'm going to ignore your advice." – Roald Dahl
"Do you know what breakfast cereal is made of? It's made of all those little curly wooden shavings you find in pencil sharpeners!"– Roald Dahl
"I'm right and you're wrong, I'm big and you're small, and there's nothing you can do about it." – Roald Dahl
"Two rights don't equal a left." – Roald Dahl
"It's a funny thing about mothers and fathers. Even when their own child is the most disgusting little blister you could ever imagine, they still think that he or she is wonderful." – Roald Dahl
"You should never, never doubt something that no one is sure of." – Roald Dahl
"We have so much time and so little to do. Strike that, reverse it." – Roald Dahl
"Two hours of writing fiction leaves this writer completely drained. For those two hours he has been in a different place with totally different people." – Roald Dahl
"A little magic can take you a long way." – Roald Dahl
"'I'm wondering what to read next.' Matilda said. 'I've finished all the children's books.'" – Roald Dahl
"If you are going to get anywhere in life you have to read a lot of books." – Roald Dahl
"I like enthusiasts of any kind." – Roald Dahl
"There are a whole lot of things in this world of ours you haven't even started wondering about yet." – Roald Dahl
"I've heard tell that what you imagine sometimes comes true." – Roald Dahl
"Children are not as serious as grown-ups and love to laugh." – Roald Dahl
"Most of the really exciting things we do in our lives scare us to death. They wouldn't be exciting if they didn't." – Roald Dahl
"If you are good, life is good." – Roald Dahl
"Somewhere inside all of us is the power to change the world." – Roald Dahl
"A little nonsense now and then, is relished by the wisest men." – Roald Dahl
"Let your love out." – Roald Dahl
"Life is more fun if you play games." – Roald Dahl
"We are all a great deal luckier that we realize, we usually get what we want – or near enough." – Roald Dahl
"And thus the journey ended. But the travellers lived on." – Roald Dahl
"There was one other thing that the grown-ups also knew, and it was this: that however small the chance might be of striking lucky, the chance is there. The chance had to be there." – Roald Dahl
"Never grow up…always down." – Roald Dahl
"Don't worry about the bits you can't understand. Sit back and allow the words to wash around you, like music." – Roald Dahl
"It's impossible to make your eyes twinkle if you aren't feeling twinkly yourself." – Roald Dahl
"If I were a headmaster I would get rid of the history teacher and get a chocolate teacher instead." – Roald Dahl
"A life is made up of a great number of small incidents and a small number of great ones." – Roald Dahl
"If I had my way, I would remove January from the calender altogether and have an extra July instead." – Roald Dahl
"A writer of fiction lives in fear. Each new day demands new ideas and he can never be sure whether he is going to come up with them or not." – Roald Dahl
"I've always said to myself that if a little pocket calculator can do it why shouldn't I?" – Roald Dahl
"My mum used to read it to me – all the characters came to life. But I still can't eat Heinz spaghetti for fear I'm actually eating worms." – Roald Dahl
"His books don't age. They're all still so popular. For me, it's the tension between the darkness and the humour which is so extraordinary." – Roald Dahl
"He thought for the thousandth time how pretty she was, how sweet and gentle and full of kindness, and his heart ached with love." – Roald Dahl
"Mice, I felt pretty certain, all like each other. People don't." – Roald Dahl