Last Updated on March 8, 2022
Who Is Robert Downey Jr.?
Robert John Downey Jr. is an American actor, film producer, and singer who has featured in scores of commercially successful films throughout his acting career. Robert enjoys one of the longest acting careers in Hollywood. He made his acting debut in the early 70s when he was just five years.
Downey's rise to stardom was fast and furious, with most of the films he featured in winning critical acclaim. Periods of substance abuse from the mid-90s to the early 2000s, followed by legal troubles, nearly threatened to end his illustrious career. However, Robert was able to weather these storms and bounced back onto the stage like he never left.
In 2008, he made Time magazine's list of the top 100 most influential people in the world. He also appeared in Forbes list of the highest-paid Hollywood actor from 2013 to 2015. As of June 1, 2020, all the films that Downey has featured in have grossed more than $14.4 billion worldwide.
Quick Facts
| | |
| --- | --- |
| Full Name: | Robert John Downey Jr. |
| Popular Name: | Robert Downey Jr. |
| Gender: | Male |
| Birth Date: | April 4, 1965 |
| Age: | 56 years |
| Parents: | Robert Downey Sr. and Elsie Ann |
| Siblings: | Allyson Downey |
| Birth Place: | New York City, New York |
| Nationality: | American |
| Ethnicity: | Jewish, Irish, Lithuanian, Scottish, German, and Swiss |
| Education: | Stagedoor Manor Performing Arts Training Center and Santa Monica High School |
| Marital Status: | Married. Formerly married to Deborah Falconer (1992 – 2004) |
| Sexual Orientation: | Straight |
| Wife/Spouse: | Susan Downey |
| Children: | Indio Falconer Downey (from first marriage) and Exton Elias Downey and Avri Roel Downey (from current marriage) |
| Dating: | N/A |
| Net Worth: | 300 million (as of June 1st, 2021) |
| Source of Wealth: | Actor, Film Producer, Screenwriter, Singer-songwriter, Comedian |
| Height: | 5′ 8.5″ (1.74 m) |
| Weight: | 78 kg; In pounds: 172 lbs. |
Early Life and Career Information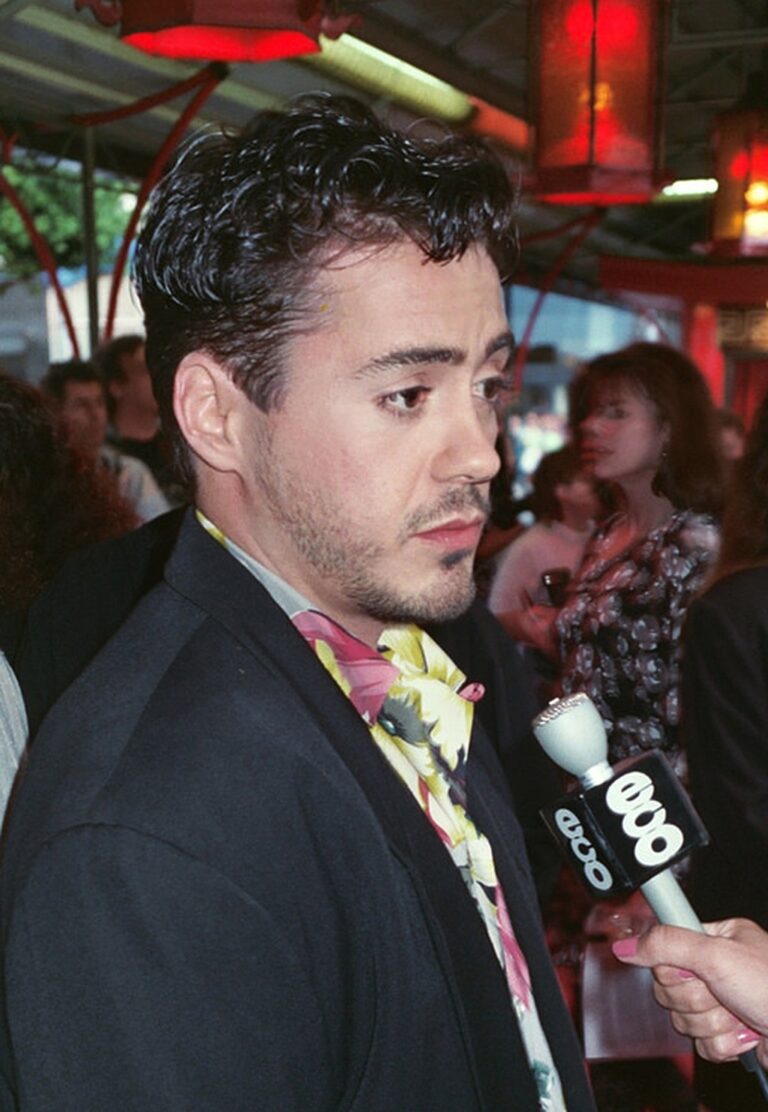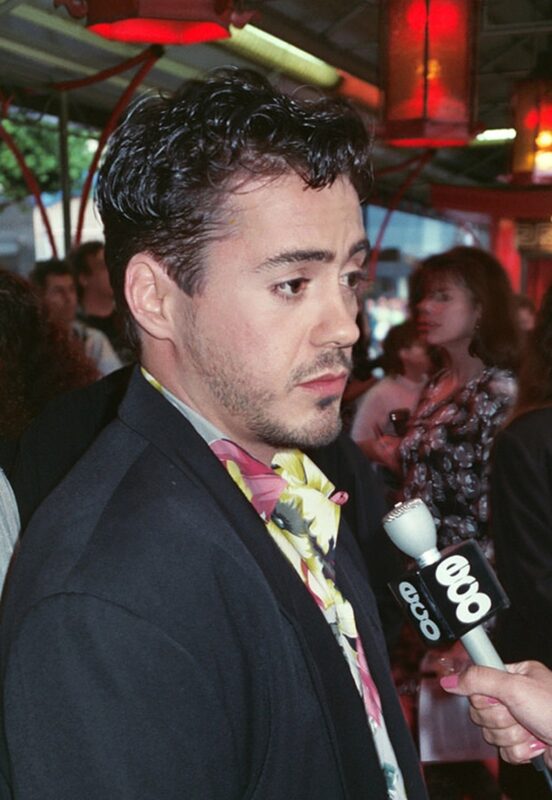 Robert Downey Jr. was born on April 4, 1965 in New York City to Robert Downey Sr. and Elsie Ann. His father was an actor and film producer whereas his mother was an actress. So, it comes as no surprise that Robert Downey Jr. also chose a career in the big screen.
Besides coming from a family of actors, Robert Downey Jr. was also born into a family with a history of drug and substance abuse. At the age of six years, his father introduced him to drugs and allowed him to smoke marijuana freely. Apparently, Robert's early interactions with drugs came back to haunt him at some point in his career.
Downey attended the New York-based Stagedoor Manor Performing Arts Training Center. In 1982, his parents divorced and he moved with his father to California, where he attended Santa Monica High School. However, he never graduated from high school and instead, opted to travel back to New York to pursue acting full-time.
Downey's professional acting career experienced a few false starts. In 1985, he landed a job on Saturday Night Live but a year later, he got fired due to poor ratings. However, his persistence and strong willpower paid off as he won numerous movie roles, most of which were lead roles.
Some of the films he has since appeared in include:
• Tuff Turf (1985),
• Weird Science (1985),
• Less Than Zero (1987),
• Chances Are (1989),
• Air America (1990),
• Soapdish (1991),
• Chaplain (1992),
• Heart and Souls (1993),
• Only You (1994),
• Restoration (1995),
• Two Girls and a Guy (1997),
• Black and White (1999),
• Iron Man (2008) and
• Tropic Thunder (2008)
In addition to acting, Robert Downey has also produced soundtracks for some of his movies, such as Chaplain, Friends and Lovers, Kiss Kiss Bang Bang, and The Singing Detective. He is also associated with a 2004 CD known as The Futuristic.
Robert Downey Jr. Net Worth
As of June 1, 2021, Robert Downy Jr. had a net worth of $300 million. Robert has made much of his money from his successful career on the big screen. It's worth noting that while Robert has spent virtually his entire life appearing in several Hollywood blockbusters, his has earned his biggest paychecks from more recent films.
According to reports, he earned $50 million in movie salary between 2016 and 2017, becoming one of the highest-grossing actors that year. From June 2017 to June 2018, Downey earned a whopping $80 million in movie salary, and another $65 million the following year. Some of his biggest paychecks came from the movies Avengers and Iron Man, along with their sequels.
The following is a highlight of Robert Downey Jr.'s average earnings from these two movies:
• Iron Man I – Earned $500 thousand
• Iron Man II – Earned $10 million
• Iron Man III – Earned $75 million
• The Avengers – Earned $50 million (That includes $10 million in base salary and $40 million in backend bonus)
• Avengers: Age of Ultron – Earned $40 million
• Captain America: Civil War – Earned $40 million
• Spider-Man Homecoming – Earned $15 million
• Avengers: Infinity War – Earned $40 million
• Avengers: End Game – Earned $75 million
Robert's other high-earning movies include Due Date (2010) where he made $12 million and Sherlock Holmes: A Game of Shadows (2011) that paid him $15 million.
In addition to acting, Robert Downey Jr. also boasts an impressive real estate portfolio. He owns several properties in the Los Angeles area, including;
• A $4 million Santa Monica home he purchased in 2012,
• A $13.44 million property in Malibu purchased in 2009, plus another house in the same neighborhood purchased in 2017 for $4 million,
• A $2.5 million property in the Pacific Palisades,
• A number of residential and commercial properties in Venice, California, and
• A beachfront property in Manhattan Beach
Life Lessons from Robert Downey Jr.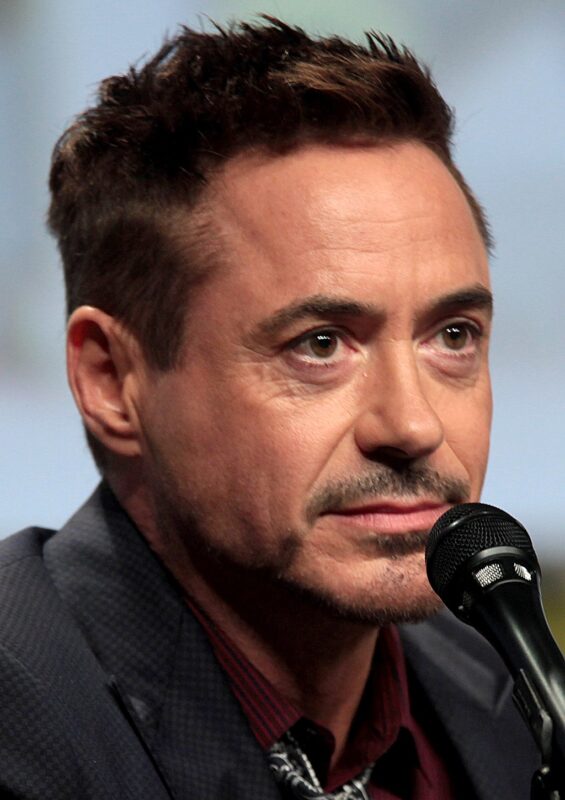 1. Resilience in the face of adversity pays huge dividends
Robert Downey's acting career has experienced its high and lows. Were it not for his resilience and tenacity, drug and alcohol addiction might have put him out completely.
2. Love what you do
Robert started acting while he was five. And despite the numerous challenges he faced throughout his career, his passion for the job remained intact. That's why he was always able to bounce back from setbacks.
3. Be consistent
The importance of consistency is another crucial life lesson we can learn from Robert Downey's life. Despite the struggles he has been through, Robert has kept his form, which explains why most of the movies he has featured in have garnered critical acclaim.
Here are some memorable quotes by Robert Downey Jr.:
"Do I want to be a hero to my son? "I think it's miraculous that anybody survives themselves."
"I've always felt that if you're not on your side, why should anyone else be. "Listen, smile, agree, and then do whatever the f*&k you were gonna do anyway."
"A lot of my peer group think I'm an eccentric bisexual, like I may even have an ammonia-filled tentacle or something somewhere on my body. That's okay."
"I think you end up doing the stuff you were supposed to do at the time you were supposed to do it."
"The lesson is that you can still make mistakes and be forgiven."
Conclusion
Robert Downey Jr. boasts one of the most checkered acting careers. He is proof that when you have your eyes set on anything in life, no amount of setback can put you down.