Who Is Rod Parsley?
Rodney Lee Parsley is an American evangelist, television host, and author who currently serves as senior pastor of World Harvest Church. World Harvest Church is a Pentecostal church located in Canal Winchester, Ohio.

Parsley has a television program known as 'Breakthrough with Rod Parsley.' The program airs daily on the Daystar Television Network, The Word Network, and The Trinity Broadcasting Network.

Rod Parsley is also the founder and chancellor of Valor Christian College, as well as the founder and president of a Christian grassroots advocacy group known as The Center for Moral Clarity. Other organizations associated with Rod Parsley include a media ministry known as Breakthrough, a missions organization called The Bridge of Hope, the Harvest Preparatory School, The Women's Clinic of Columbus, The World Harvest Ministerial Alliance, and the online streaming channel RODPARSLEY.TV.

Like most evangelical pastors, Rod Parsley has come under heavy criticism, especially for his lavish lifestyle. One notable instance was when the pastor requested for a new airplane for use in his ministerial work. This seemingly outrageous request painted a picture of an evangelist who was willing to mismanage his church's funds for his own selfish gains.

Parsley is also a cancer survivor. In 2015, he was successfully treated for vocal cord cancer.
Quick Facts
| | |
| --- | --- |
| Full Name: | Rodney Lee Parsley |
| Popular Name: | Rod Parsley |
| Gender: | Male |
| Birth Date: | January 13, 1957 |
| Age: | 65 years |
| Parents: | James G. (Clyde) Parsley and Ellen Parsley |
| Siblings: | Largely unknown, but there are reports of a brother and a deceased sister named Debbie Sue |
| Birth Place: | Cleveland, Ohio |
| Nationality: | American |
| Ethnicity: | American |
| Education: | Ohio Christian University (formerly Circleville Bible College) and Indiana Christian University |
| Marital Status: | Married  |
| Sexual Orientation: | Straight |
| Wife/Spouse: | Joni Parsley |
| Children: | Ashton Blaire Parsley and Austin Chandler Parsley |
| Dating: | N/A |
| Net Worth: | USD 4 million  |
| Source of Wealth: | Evangelism, Writing, Television Hosting, and Other Ventures |
| Height: | 5′ 11″ (1.8 m) |
| Weight: | 75 kg; In pounds: 165 lbs. |
Early Life and Career Information
Rod Parsley was born on January 13, 1957, in Cleveland, Ohio, to James G. (Clyde) Parsley and Ellen Parsley. Parsley was raised as a Free Will Baptist.

After graduating from high school, Rod Parsley joined Circleville Bible College. However, he dropped out after only two years of study.

Parsley regularly led Bible discussions in his parents' backyard while still a college student. The discussions increasingly attracted members of his church. In 1977, Parsley founded his own church from the members of his Bible discussion group. The church was initially called Sunset Chapel before its name was later changed to Word of Life Church. Word of Life Church was eventually renamed World Harvest Church upon its dedication.

After over three decades of expansion in space and membership, the World Harvest Church currently includes a 5,200-seat sanctuary, administrative offices, children's & youth wings, and Connect Centers. The church registers a weekly attendance of 10,000 congregants.

In addition to his evangelical work, Rod Parsley has also authored numerous books. As a writer, Parsley is best known for the book Silent No More. Released in April 2005, the book encourages Christians to engage actively in the political process. Another notable book by Rod Parsley is titled Culturally Incorrect: How Clashing Worldviews Affect Your Future. The book was published in June 2007, and identifies postmodernism as the biggest threat to many cultures around the world. It then challenges Christians to defend and nourish their cultures through prayer.

Other notable books by Rod Parsley include:

• Ancient Wells, Living Water: God Invites You to Come and Drink
• At the Cross: Where Healing Begins
• Breakthrough Covenant Devotional
• Breakthrough Covenant Shield
• Breakthrough Jubilee Bible, Modern English Version
• Could It Be?
• Daily Breakthrough (Devotional)
• Holiness: Living Leaven Free
• Living on Our Heads (Library Edition): Righting an Upside-Down Culture
• Living on Our Heads: Righting an Upside-Down Culture
• My Promise is the Palace: So What Am I Doing in the Pit?
• No Dry Season: Raising High God's Standard of Living for This Final Generation
• No More Crumbs: Your Invitation to Sit & Feast at the King's Table
• On the Brink: Breaking Through Every Obstacle Into the Glory of God
• Preparing for the Glory: Living Leaven Free
• Refiner's fire: Living in a world of compromise
• Releasing the Power of the Resurrection
• Repairers of the Breach: A Return to the Discarded Values of the Past
• Repairers of the Breach: There is Much to Be Gained by a Return to the Discarded Values of the Past
• Serious Survival Strategies: For Victory
• Ten Golden Keys to Your Abundance
• The Backside of Calvary: Where Healing Stained the Cross
• The Day Before Eternity: The End of the Age May Be Closer Than You Think
• The Finale: One World, One Ruler, One Reign
• Touched By the Anointing
• Tribulation to triumph: A mandate for today's church
Rod Parsley's Net Worth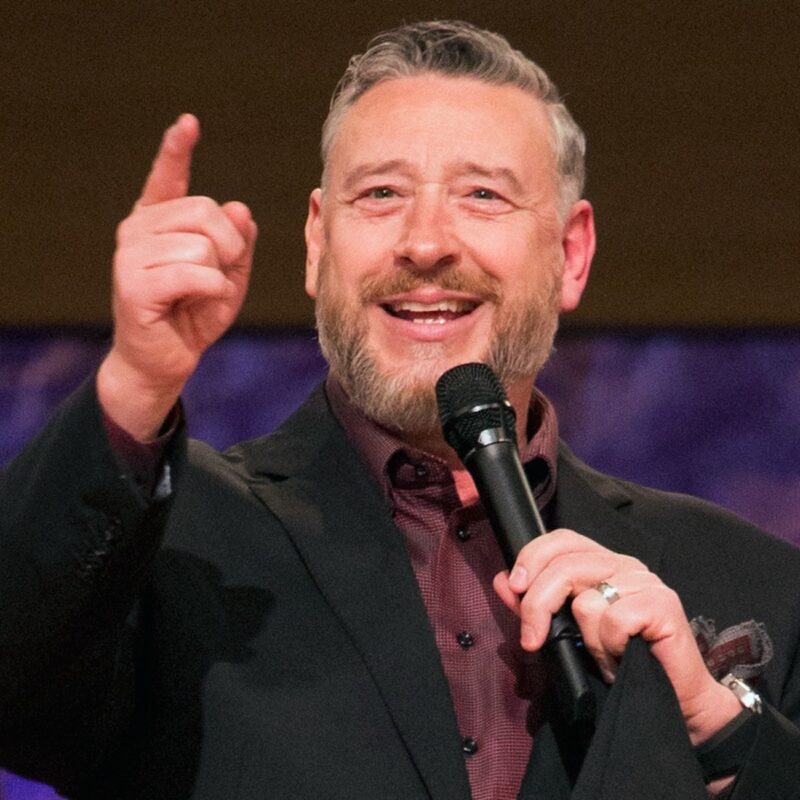 As of 2023, Rod Parsley had a net worth of $4 million. Parsley has earned much of his wealth from evangelical work. Presently, his World Harvest Church registers around 10,000 attendees every week. That translates into thousands of dollars in potential tithe collection.

Parsley has also invested in numerous organizations that likely contribute to his overall net worth. Examples include the Harvest Preparatory School, The Women's Clinic of Columbus, and RODPARSLEY.TV.

A significant portion of Rod Parsley's wealth also comes from writing. Parsley has authored more than 20 books, many of which were critically and commercially successful.
Lessons from Rod Parsley
1. Ignore the naysayers

Rod Parsley has come under heavy criticism on several occasions for alleged mismanagement of church funds. However, Parsley has mostly ignored his critics, choosing to focus on his evangelical work.

2. Empower the less fortunate

Parsley endeavors to live by the Biblical teachings which advocate for service to the poor. Over the years, he has spearheaded numerous humanitarian projects around the world. These projects are mostly funded by gifts from members of the World Harvest Church.

3. Speak out against social ills

Rod Parsley doesn't mind wading headlong into political affairs during a time when most men of the cloth prefer to stay away from politics. Parsley has authored several books encouraging Christians to understand and defend their political rights. He also publicly endorsed Republican nominee John McCain during his 2008 presidential campaign.
Famous Quotes by Rod Parsley
"And when you can't do nothing else – pray."
"There is always death at the end of your plan and life at the end of God's plan."
We draw our strength from the battle. From our greatest conflicts come our greatest victories."
"We must accept all of Gods will for us, not just those portions that happen to appeal and bring instant gratification and pleasure to us."
"White supremacy is a hellish, demonic lie. There is no human being superior to any other human being on the face of this earth."
Conclusion
Rod Parsley is a televangelist who is the founder and current senior pastor of World Harvest Church. Parsley is also an acclaimed author, with more than 20 books to his name. His current net worth stands at $4 million.