Last Updated on July 22, 2020
If there's anything we can remember well about the 80's, it's the prevalent scene that Rodney Dangerfield established in American comedy. Rodney Dangerfield is a stand-up comedian who is well-known for starring in American hit comedies, Caddyshack and Back to School.
But despite being a cornerstone of American comedy, Rodney suffered from a troubling early life prior to becoming a famous comedian.
Rodney Dangerfield: Struggles During Childhood
Rodney Dangerfield was born in Babylon, New York as Jacob Cohen on November 22, 1921. His father, Phil Roy, was also a comic and a juggler touring for the vaudeville circuits. Due to his unstable career, Phil Roy abandoned his wife shortly after Rodney's birth. This left Rodney's mother, Dotty Teitelbaum, to raise the children alone. This incident caused them to live an unstable life, barely scraping by.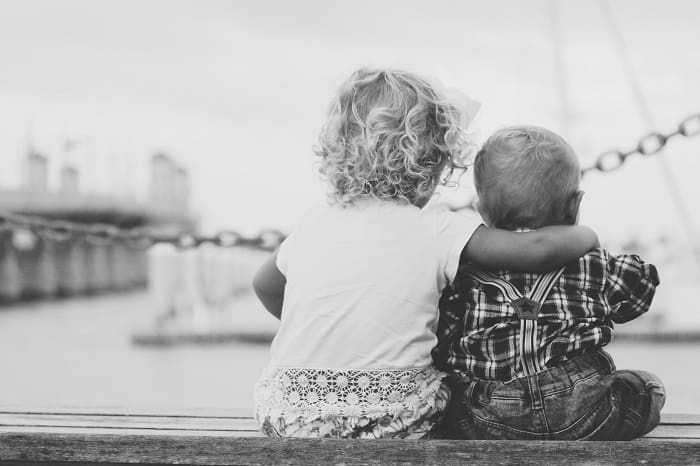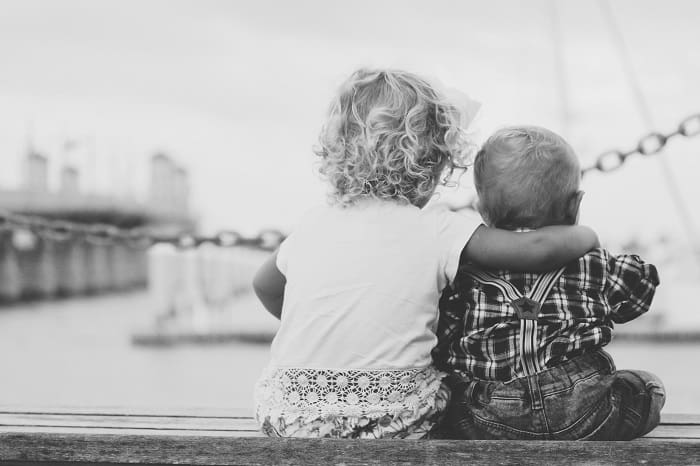 However, Rodney never let his troubling childhood keep him from a well-lived life. Although they were barely scraping by, Rodney focused on raising money to help his mother and his siblings survive. In fact, Rodney began to sell ice cream on the beach at an early age to help out with the family's finances.
Maybe the world's weight on his shoulder kept him going, but Rodney Dangerfield wasn't one to give in to misfortune. He had a difficult and troubling childhood, but he pressed on and pursued his dreams. And despite being the target of affluent students from his school, Rodney stood his ground and started writing jokes to cope. At the early age of 17, he began to write jokes and perform his acts on various clubs on amateur night.
By the year 1940, when he was 19, Rodney was already performing full acts under his stage name – Jack Roy. Later on, Rodney would go on to make Jack Roy his legal name.
When Rodney started to become comfortable with his acts, he was able to land his first big gigs in upstate New York. While he earned $12 a week at a resort telling his jokes, he still continued to work other jobs to make extra money. The jobs weren't odd, but they were far from the comedic scene as well. In fact, one of the jobs he took to make ends meet were driving delivery trucks.
Life with Joyce Indig
At age 28, Rodney Dangefield succumbed to the life of luxury that comedy showered him with. After he started to land big gigs for different clubs and resorts, he was able to find success as a comedian.  And as luck would have it, he met his then wife, Joyce Indig. Joyce was a 23-year-old singer who showed Rodney Dangerfield the love that he's been looking for ever since he was young.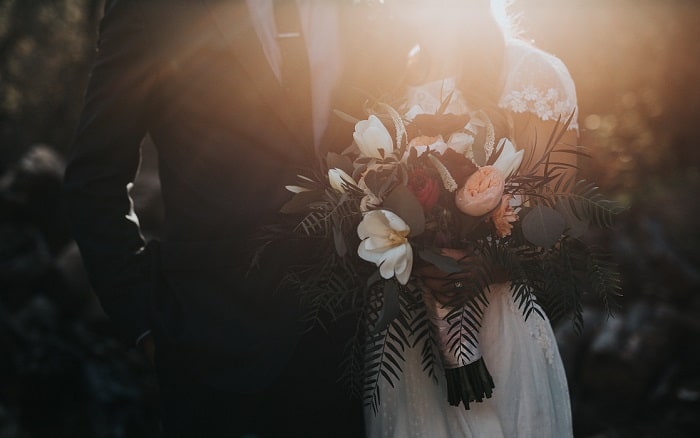 After getting married to Joyce, Rodney decided to quit show business to live a domesticated life. During these years, he founded a paint business in Eaglewood, New Jersey.
Now, you'd think he'd be happy and content with the way things were going, but a calling is a calling. Rodney Dangerfield soon felt suburban sadness that later affected his relationship with Joyce. In 1962, Joyce and Rodney divorced, only to get remarried a year later. After trying to save their marriage, they divorced again in 1970. In 1977, Joyce Indig died, leaving Rodney to raise his children, Brian and Melanie, on his own.
However, despite his failed marriage with Joyce, Rodney felt the repercussions of marital disappointment plaguing his life. He found himself terribly depressed with how his relationship with Joyce went after her death. He said that a happy marriage continued to haunt him, and constantly wondered if things would've ended differently if he had tried better.
Rodney Dangerfield on Starting Over
At age 40, Rodney was struggling financially. He had two kids to raise and a $2000 debt. Fortunately for Rodney, a big break was just around the corner. After someone had christened him a new stage name, his career started to gain ground. The progress mostly kick-started after he was given a shot to perform on the Ed Sullivan Show.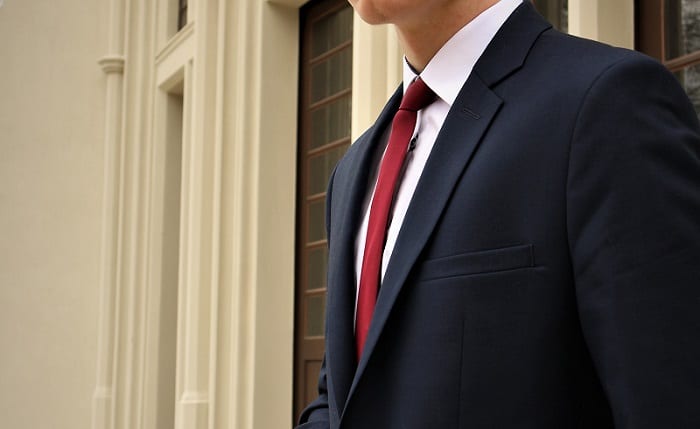 On the show, he wore a white shirt underneath a black suit, and a red tie. The outfit would later become his trademark look. You'd think that we wore the same clothes for people to easily recognize him, but Rodney said he was just bad at picking outfits. And though he was far from the domesticated life he founded with Joyce, he still took care of his kids and their future by opening his own nightclub in New York.
Famous comedians such as Conan O'Brien, Chris Rock, and Bob Saget's acts are heavily influenced by Rodney Dangerfield. It could be because of his edgy jokes and witty acts, but it's Rodney's pursuit to success that helped them pursue their own dreams of becoming famous comedians. Rodney could've given up when he was young and underprivileged, but he didn't.
And all I know is, instead of remembering him as a comedian, I would always rather remember him as a brave man who didn't just survive, but lived as well.
So if you also want to achieve greatness, read these inspiring Rodney Dangerfield quotes to help you reach new heights.
Rodney Dangerfield Quotes
"My psychiatrist told me I was crazy and I said I want a second opinion. He said okay, you're ugly too." – Rodney Dangerfield
"My wife was afraid of the dark…then she saw me naked and now she's afraid of the light." – Rodney Dangerfield
"I told my dentist my teeth are going yellow. He told me to wear a brown tie." – Rodney Dangerfield
"I told my psychiatrist that everyone hates me. He said I was being ridiculous – everyone hasn't met me yet." – Rodney Dangerfield
"What a dog I got, his favorite bone is in my arm." – Rodney Dangerfield
"It's tough to stay married. My wife kisses the dog on the lips, yet she won't drink from my glass." – Rodney Dangerfield
"I told my wife the truth. I told her I was seeing a psychiatrist. Then she told me the truth: that she was seeing a psychiatrist, two plumbers, and a bartender." – Rodney Dangerfield
"I could tell my parents hated me. My bath toys were a toaster and a radio." – Rodney Dangerfield
"This morning when I put on my underwear I could hear the fruit-of-the-loom guys laughing at me." – Rodney Dangerfield
"My wife is always trying to get rid of me. The other day she told me to put the garbage out. I said to her I already did. She told me to go and keep an eye on it." – Rodney Dangerfield
"With my wife I don't get no respect. I made a toast on her birthday to 'the best woman a man ever had.' The waiter joined me." – Rodney Dangerfield
"Life is just a bowl of pits." – Rodney Dangerfield
"A girl phoned me the other day and said…'Come on over, there's nobody home.' I went over. Nobody was home." – Rodney Dangerfield
"My uncle's dying wish – he wanted me on his lap. He was in the electric chair." – Rodney Dangerfield
"My wife and I were happy for 20 years. Then we met." – Rodney Dangerfield
"My wife's jealousy is getting ridiculous. The other day she looked at my calendar and wanted to know who May was." – Rodney Dangerfield
"I met the surgeon general – he offered me a cigarette." – Rodney Dangerfield
"What a kid I got, I told him about the birds and the bee and he told me about the butcher and my wife." – Rodney Dangerfield
"My cousin's gay, he went to London only to find out that Big Ben was a clock." – Rodney Dangerfield
"My father carries around the picture of the kid who came with his wallet." – Rodney Dangerfield
"I have good looking kids. Thank goodness my wife cheats on me." – Rodney Dangerfield
"I drink too much. The last time I gave a urine sample it had an olive in it." – Rodney Dangerfield
"At 20 a man is full of fight and hope. He wants to reform the world. When he is seventy he still wants to reform the world, but he knows he can't." – Rodney Dangerfield
"Men who do things without being told draw the most wages." – Rodney Dangerfield
"We sleep in separate rooms, we have dinner apart, we take separate vacations – we're doing everything we can to keep our marriage together." – Rodney Dangerfield
"I looked up my family tree and found three dogs using it." – Rodney Dangerfield
"I went to a fight the other night, and a hockey game broke out." – Rodney Dangerfield
"I worked in a pet store and people would ask how big I would get." – Rodney Dangerfield
"My mother had morning sickness after I was born." – Rodney Dangerfield
"I get no respect. The way my luck is running, if I was a politician I would be honest." – Rodney Dangerfield
"Acting deals with very delicate emotions. It is not putting up a mask. Each time an actor acts he does not hide; he exposes himself." – Rodney Dangerfield
"I came from a real tough neighborhood. Once a guy pulled a knife on me. I knew he wasn't a professional, the knife had butter on it." – Rodney Dangerfield
"When I was a kid my parents moved a lot, but I always found them." – Rodney Dangerfield
"My doctor told me to watch my drinking. Now I drink in front of a mirror." – Rodney Dangerfield
"Last time I saw a mouth like that, it had a hook in it." – Rodney Dangerfield
"Look out for number one and try not to step in number two." – Rodney Dangerfield
"Life's a short trip. You'll find out." – Rodney Dangerfield
"I haven't spoken to my wife in years. I didn't want to interrupt her." – Rodney Dangerfield
"Marriage…it's not a word, it's a sentence." – Rodney Dangerfield
"With my dog I don't get no respect. He keeps barking at the front door. He don't want to go out. He wants me to leave." – Rodney Dangerfield
"I was so poor growing up – if I wasn't a boy – I'd have had nothing to play with." – Rodney Dangerfield
"I'm getting so old my insurance company sends me 1/2 a calendar!" – Rodney Dangerfield
"I told my doctor I want to stop aging, he gave me a gun!" – Rodney Dangerfield
"When I was born I brought no joy, my father said he wanted a boy!" – Rodney Dangerfield
"I was so ugly my mother used to feed me with a sling shot." – Rodney Dangerfield
"On Halloween, the parents sent their kids out looking like me." – Rodney Dangerfield
"When I played in the sandbox, the cat kept covering me up." – Rodney Dangerfield
"When I was born I was so ugly the doctor slapped my mother." – Rodney Dangerfield
"Last week I told my psychiatrist, "I keep thinking about suicide." He told me from now on I have to pay in advance." – Rodney Dangerfield
"Oh, when I was a kid in show business I was poor. I used to go to orgies to eat the grapes." – Rodney Dangerfield