Who Is Roger Federer?
Roger Federer is a Swiss professional tennis player. Federer is one of the most accomplished tennis players in the game's history. He's currently ranked the sixteenth best player on the planet by the Association of Tennis Professionals (ATP).

Roger Federer has broken numerous tennis records and set new ones. He's the recipient of 20 Grand Slam men's tennis singles titles, a record that he shares with two other tennis superstars – Rafael Nadal and Novak Djokovic.

Federer is also noted for topping the ATP rankings of the world's best golfers. He achieved and maintained that feat for a record 310 weeks, including 237 consecutive weeks. The Mighty Federer, as he's affectionately referred to by some of his fans, also holds the record for the second most ATP singles titles of all time (103).

Not only has Roger Federer earned himself a coveted spot in the global athletic fraternity. He has also earned millions of dollars from his various endeavors on and off the tennis court. Federer is currently considered the world's second-richest tennis player of all time, with a net worth of 570 million. Romanian businessman and retired professional tennis player Ion Tiriac still holds the record for the world's wealthiest tennis player alive.
Quick Facts
| | |
| --- | --- |
| Full Name: | Roger Federer |
| Popular Name: | Roger Federer |
| Gender: | Male |
| Birth Date: | 8 August 1981 |
| Age: | 40 years |
| Parents: | Robert Federer and Lynette Durand Federer |
| Siblings: | Diana Federer |
| Birth Place: | Basel, Switzerland |
| Nationality: | Swiss and South African |
| Ethnicity: | Mixed (Swiss and German) |
| Education: | Swiss National Tennis Center in Écublens, never proceeded to college |
| Marital Status: | Married to retired Women's Tennis Association player Miroslava Vavrinec "Mirka" Federer (since 2009) |
| Sexual Orientation: | Straight |
| Wife/Spouse: | Miroslava Vavrinec "Mirka" Federer |
| Children: | Myla Rose Federer, Charlene Riva Federer, Leo Federer, and Lenny Federer |
| Dating: | N/A |
| Net Worth: | USD 570 million (as of 1 April 2022) |
| Source of Wealth: | Salary as Professional Tennis Player, Endorsement Deals, and Other Ventures |
| Height: | 6′ 1″ (1.85 m) |
| Weight: | 85 kg; In pounds: 187 lbs. |
Early Life
Roger Federer was born on 8 August 1981, in Basel, Switzerland, to Robert Federer and Lynette Durand Federer. He grew up in Birsfelden, Riehen, and then relocated to Münchenstein near the French and German borders.

Federer took an interest in tennis at a fairly young age. He served as a ball boy at the Swiss Indoors tournament in Basel, in 1992 and 1993.

Roger Federer was subject to mandatory military service as a requirement for all male Swiss citizens. However, he was ruled "unsuitable" in 2003. Instead of joining the military, he opted to serve in the civil protection force.
Career Information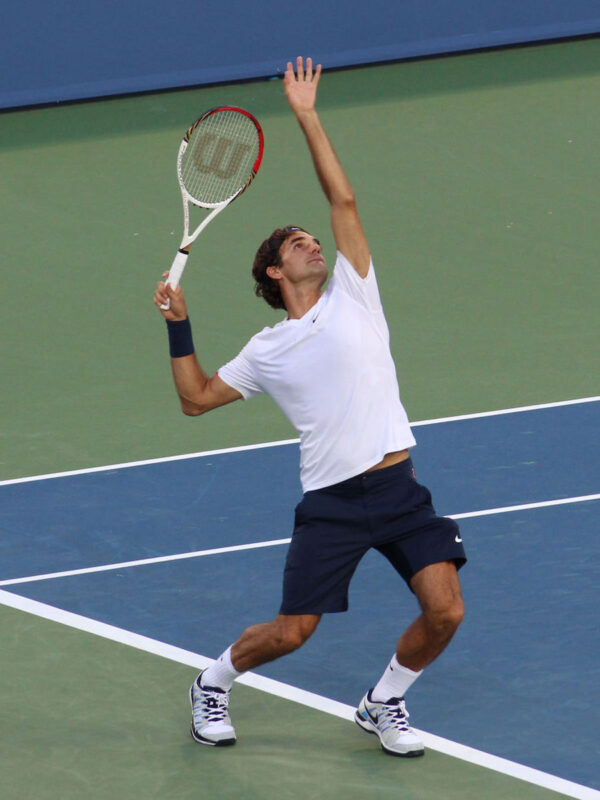 Roger Federer played tennis with his parents and sister Diana from a fairly young age. He joined the Basel junior tennis program aged eight years.

At the age of 10, Federer met Australian tennis player Peter Carter, who saw potential in the young Roger. The duo became bosom buddies and went on to train together for the next couple of years.

From the age of 13 to 16, Federer trained at Switzerland's national tennis training center, located about two hours from Basel. He later returned to his home town after a new tennis training facility was opened there. During this period, his friend and co-trainer, Peter Carter, worked at the new training center as an instructor. Federer was able to hone his tennis skills quickly through Carter's guidance. He went on to win the Wimbledon junior singles and double titles, before emerging as the #1 ranked ITF player in the world.

Roger Federer turned pro in 1998. He immediately started to scoop high-profile wins. In 1999, he became the youngest tennis player to appear on the ATP's top 100.

In 2000, Roger Federer represented Switzerland at the Olympics and reached the semifinals. The following year, Federer won his first ATP singles title. He subsequently inspired Switzerland to win against the United States at the Davis Cup.

Roger Federer's tennis star has been shining brighter since then. Federer has received 20 Grand Slam men's tennis titles, the same number as Rafael Nadal and Novak Djokovic. He has also topped the ATP rankings for 237 consecutive weeks and for a cumulative duration of 310 weeks. Federer is currently the 16th best tennis player, according to ATP.
Roger Federer's Net Worth
As of 1 April 1 2022, Roger Federer had a net worth of $570 million. Federer has earned his millions mainly from tennis salary, winning bonuses, and endorsement deals. He has consistently been ranked among the highest-paid athletes on the planet. He earned $77.2 million from June 2017 to June 2018 and $94 million from June 2018 to June 2019.

As of the time of writing, Roger Federer has earned $130,594,339 in prize money alone. But that amount doesn't even come close to Federer's endorsement income. The tennis superstar has earned over $1 billion from brand endorsement over the years.

In 2018, Federer inked a 10-year, $300 million deal with Japanese clothing brand, Uniqlo. He has also signed lucrative endorsement deals with other renowned brands, including Rolex, Mercedes Benz, and Credit Suisse.

Federer's cumulative career earnings are enough to earn him a spot among the world's exclusive club of billionaire athletes. Notable members of this club include soccer players Cristiano Ronaldo and Lionel Messi, golfer Tiger Woods, former golfers Arnold Palmer and Jack Nicklaus, former racing car driver Michael Schumacher, and former boxer Floyd Mayweather. Others include current and retired basketball players LeBron James and Michael Jordan, respectively.
Lessons by Roger Federer
1. The sky is the limit

Roger Federer has broken numerous tennis records and set new ones. But despite his impressive achievements, Federer has continually endeavored to excel himself.

2. Pay tribute to your mentors

The death of Federer's friend and mentor, Peter Carter, left him devastated. But it also signaled a turning point in Federer's tennis career. Roger reckoned that he had not lived up to Carter's expectations and it was time to up his game. His earlier success in tennis was largely a tribute to Carter.

3. Hard work and discipline is a key combination in athletics

Roger Federer's determination during a tennis match is simply unmatched. And so is his humility and discipline on and off the tennis court.
Famous Quotes by Roger Federer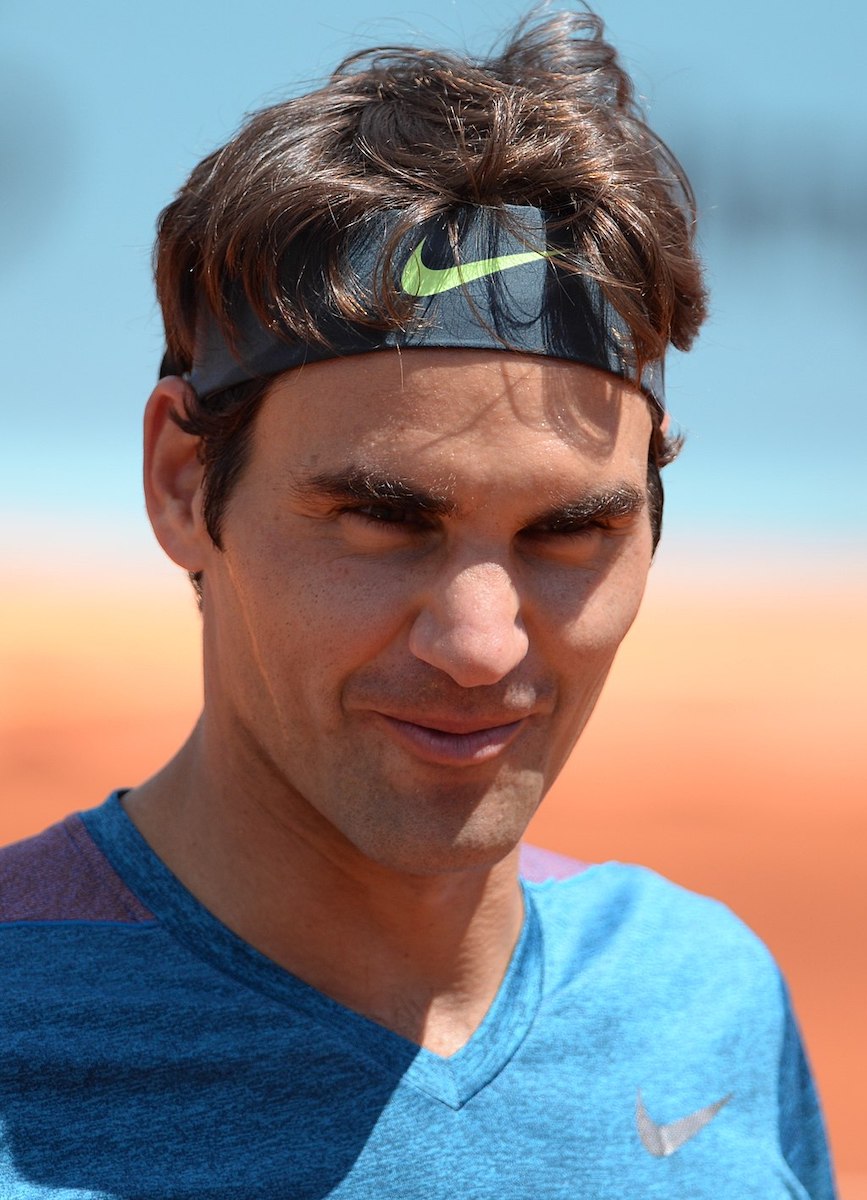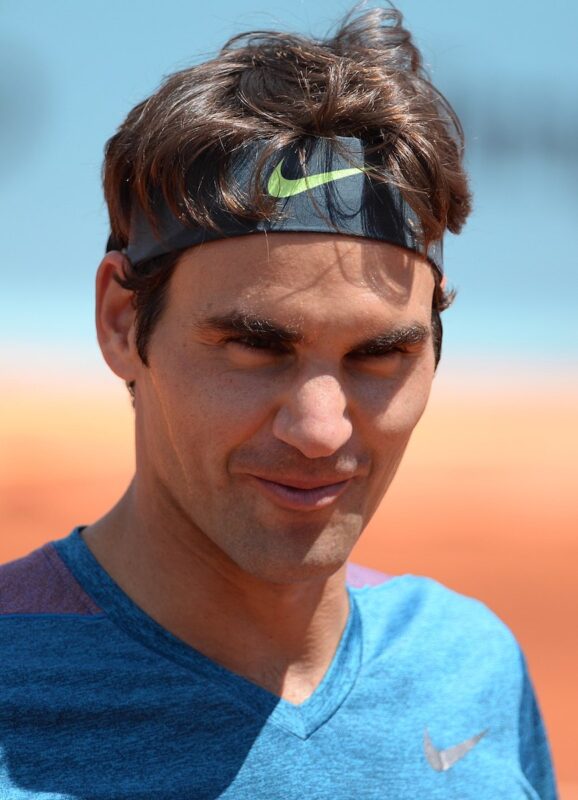 • You always want to win. That is why you play tennis, because you love the sport and try to be the best you can at it.
• I always had the dream that, once I became No 1 in the world, that if I had a child I hoped I would have it early enough so the child can see me playing.
• I used to get nervous, you know if my parents would come watch. And then I would get nervous if my friends came and watched. Today it's not a problem anymore actually, because now I enjoy it. I see that they, you know, respect me immensely, and I try to put on a good show and show that I can still play very good tennis.
• We can't always agree on everything.
• Before, I guess, mum and dad were everything, but now, in my case, I had two new girls and all of a sudden they're completely dependent on you and there's a third generation. It's a funny shift all of a sudden. You have the babies, you have yourself and then you have your parents.
Final Word
Roger Federer is an accomplished tennis player who's currently ranked the 16th best player in the world by the Association of Tennis Professionals.

The award-winning tennis superstar has earned over $1 billion during his career. He currently enjoys a net worth of $570 million.