Romance has been the subject of poems, plays, songs, and stories throughout our history. And no matter how much time passes, they never go out of style. This is because everyone, regardless of age, race, or beliefs, always welcomes a bit of romance in their lives. 
Romance is what makes people see the world through rose-colored glasses. It allows for love to finally spring from an emotional well, eternal or otherwise. Romance makes heartbeats throb much faster, eyes twinkle brighter, and laughter bubble all over.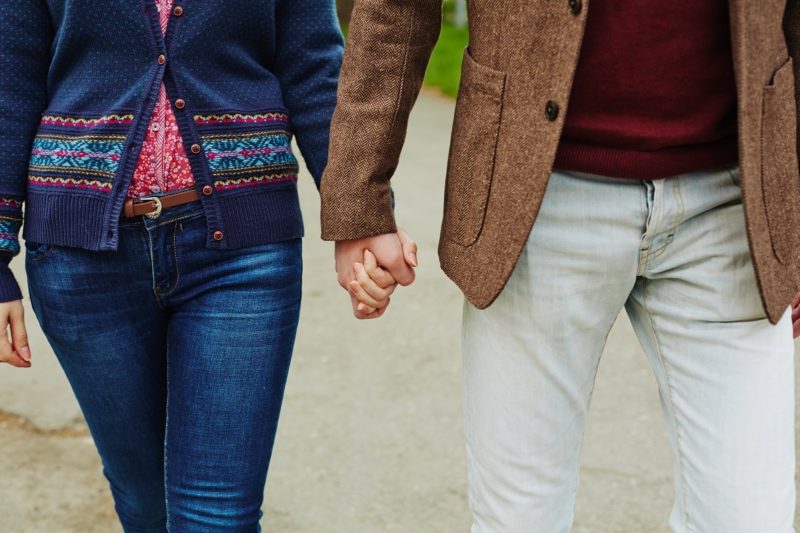 From that delightful butterflies in the stomach momentary feeling to the slow-burning, soul-crushing love to last all ages, romance and all that comes with it remain an important part of relationships and life.
Whether you have been in a relationship for 10 years or 10 days, romance plays a big part in keeping the love alive and keeping the passion burning. It is because of this that romantic songs, novels, and movies will always have an audience. It is something everyone, everywhere can relate to.
What is Romance?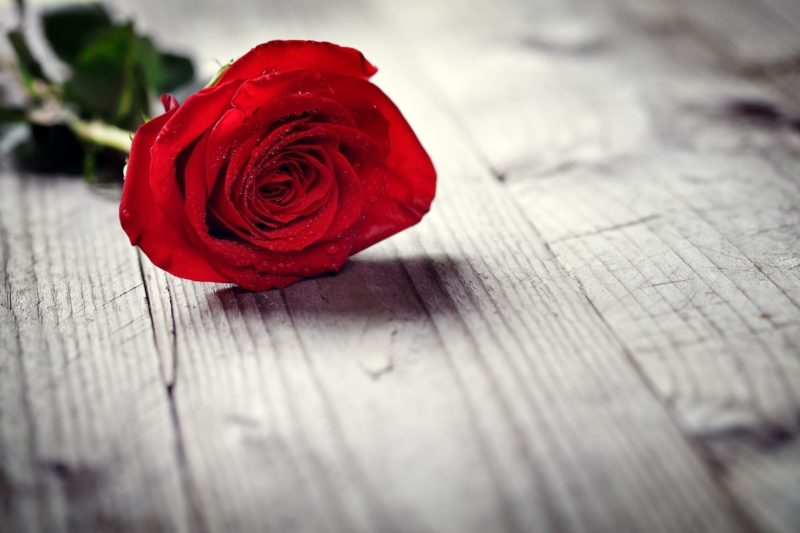 Romance is the feeling we get in every new relationship. Or sometimes even just the promise of a new relationship. It's the rush and excitement of discovery and new love. It's such a euphoric feeling that once we experience it, we keep looking for it again and again, either through reawakening that feeling in an existing relationship or through finding a new one.
By definition, the word "romance" is originally from "romanicus"–an adverb with Latin roots meaning "Roman style."
This pertained to varied medieval epic tales, ballads, poems, and stories that generally highlighted romantic chivalry—from the adventures of knights and princesses, to slaying dragons and beasts, and overcoming all odds to end up together. This is the most basic meaning of romance. It is the "ideal" of a relationship. In the past, it had very little to do with actual love and more to do with the adventure of finding it.
However, as the notion of romantic love grew, the definition changed as well. Its meaning eventually differentiated it from other forms of love – like the love of a parent and a child or the love between friends. The word romance developed even further and had new meanings both in Spanish and Italian ranging from "adventurous" to "passionate" themes of romance. It was seen as something wonderful to aspire to. 
There is no one true definition of romance. However, despite a wide range of meanings, one thing remains the same–romance and the ideal of romantic love is one of the most popular subjects of philosophy, religion, science, literature and entertainment. Due to its universality, it is still one of the most commonly portrayed themes today.
Romance in a Modern World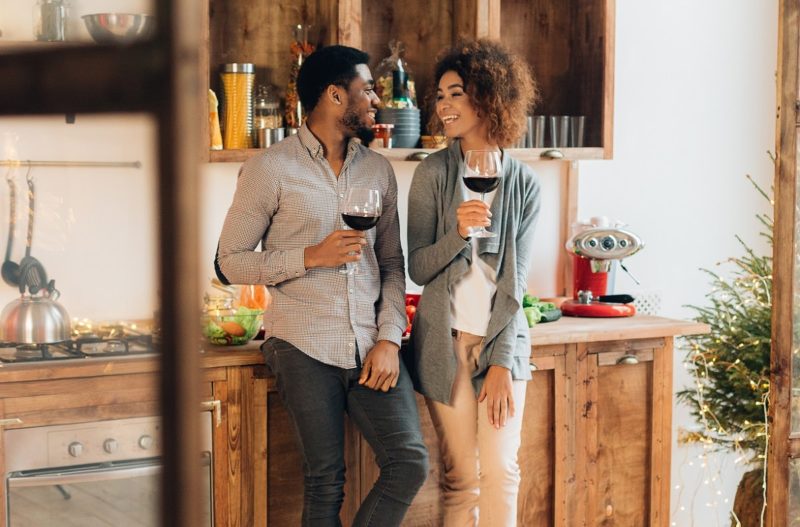 Today those knights in shining armor slaying dragons depicted in medieval literature have changed. And yet, romantic love as depicted in medieval times and the roles in it is are still the same albeit in different circumstances, plights and attires. That's why despite the rise of the "modern love"–romance novels still top the bestseller charts and romantic movies are still blockbuster hits.
But the way romance is expressed has differed a lot since the days of long courtships, flowers and chocolates. Today, a "Netflix-and-chill" invitation is just as an acceptable display of romance as much as a flash mob proposal. Romance can be found in one-liners posted all over the internet as much as in the quotes by the late greats in literature. While the medium and technology have changed, romance still thrives.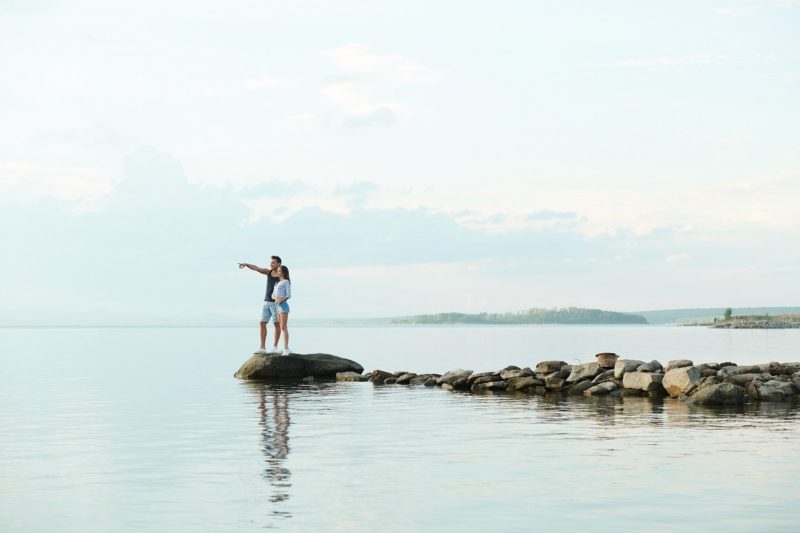 Despite this evolving manifestation of romance and love, romance will continue to be played out regardless of the times. No matter what way it is expressed in, it will always be a vital part of building relationships. One can even argue that for a relationship to last, romance must be present—whether it be from physical displays to thoughts and even in everyday lives.
At the end of the day, romance may mean many different things to people. To some, it is simply the thrill of a new relationship, while to others it is a vital component to a lasting relationship. 
Whatever your definition is, one thing is certain–romance brings excitement and passion to life and everyone deserves to experience it and to express it.
Here are 90  heartwarming quotes about romance:
The Best Romantic Quotes
"That's when you know for sure somebody loves you. They figure out what you need and they give it to you – without you asking." – Adriana Trigiani, Very Valentine
"Love is too precious to be ashamed of." – Laurell K. Hamilton, A Stroke of Midnight
"He's like a drug for you, Bella." – Stephenie Meyer, Eclipse
"When someone loves you, the way they talk about you is different. You feel safe and comfortable." – Jess C. Scott, The Intern
"I no longer believed in the idea of soul mates, or love at first sight. But I was beginning to believe that a very few times in your life, if you were lucky, you might meet someone who was exactly right for you. Not because he was perfect, or because you were, but because your combined flaws were arranged in a way that allowed two separate beings to hinge together." – Lisa Kleypas, Blue-Eyed Devil
"You can't force love, I realized. It's there or it isn't. If it's not there, you've got to be able to admit it. If it is there, you've got to do whatever it takes to protect the ones you love." – Richelle Mead, Frostbite
"Some women choose to follow men, and some women choose to follow their dreams. If you're wondering which way to go, remember that your career will never wake up and tell you that it doesn't love you anymore." – Lady Gaga
"The best love is the kind that awakens the soul and makes us reach for more, that plants a fire in our hearts and brings peace to our minds. And that's what you've given me. That's what I'd hoped to give you forever." – Nicholas Sparks
"I heard what you said. I'm not the silly romantic you think. I don't want the heavens or the shooting stars. I don't want gemstones or gold. I have those things already. I want…a steady hand. A kind soul. I want to fall asleep, and wake, knowing my heart is safe. I want to love, and be loved." – Shana Abe
"He is my world and my world is him and without him there is no world." – Lauren Oliver, Delirium
And then there are the rare ones who know love, who understand it. Who freely give of themselves, demanding only a return of that love, that trust." – Kim Harrison, Every Which Way But Dead
"Do you think there's a difference? Between belonging with and belonging to?" – Jenny Han, To All the Boys I've Loved Before
"The very essence of romance is uncertainty." – Oscar Wilde
"If music be the food of love, play on, Give me excess of it; that surfeiting, The appetite may sicken, and so die." – William Shakespeare, Twelfth Night
"If you love somebody, let them go, for if they return, they were always yours. If they don't, they never were." – Kahlil Gibran
"I cannot fix on the hour, or the spot, or the look or the words, which laid the foundation. It is too long ago. I was in the middle before I knew that I had begun." – Jane Austen, Pride and Prejudice
"I can feel Peeta press his forehead into my temple and he asks, 'So now that you've got me, what are you going to do with me?' I turn into him. 'Put you somewhere you can't get hurt." – Suzanne Collins, The Hunger Games
"When love is not madness it is not love." – Pedro Calderon de la Barca
"Only a true best friend can protect you from your immortal enemies." – Richelle Mead, Vampire Academy
"True love is rare, and it's the only thing that gives life real meaning." – Nicholas Sparks, Message in a Bottle
"Love is a smoke made with the fume of sighs." – William Shakespeare, Romeo and Juliet
"It isn't possible to love and part. You will wish that it was. You can transmute love, ignore it, muddle it, but you can never pull it out of you. I know by experience that the poets are right: love is eternal." – E.M. Forster
"Never close your lips to those whom you have already opened your heart." – Charles Dickens
"Say 'provoking' again. Your mouth looks provocative when you do." – Becca Fitzpatrick
"Love is sustained by action, a pattern of devotion in the things we do for each other every day." – Nicholas Sparks, The Wedding
"You know what charm is: a way of getting the answer yes without having asked any clear question." – Albert Camus
"I stood still, vision blurring, and in that moment, I heard my heart break. It was a small, clean sound, like the snapping of a flower's stem." – Diana Gabaldon
"And he took her in his arms and kissed her under the sunlit sky, and he cared not that they stood high upon the walls in the sight of many." – J.R.R. Tolkien
"I knew, in the silence that followed, that anything could happen here. It might be too late: again, I might have missed my chance. But I would at least know I tried, that I took my heart and extended my hand, whatever the outcome. 'Okay,' he said. He took a breath. 'What would you do, if you could do anything?' I took a step toward him, closing the space between us. 'This,' I said. And then I kissed him." –  Sarah Dessen, The Truth About Forever
"Love is a rebellious bird that nobody can tame." – Veronica Rossi, Through the Ever Night
"Attraction is not an option." – Neil Strauss
"My soul will find yours." – Jude Deveraux, A Knight in Shining Armor
"'It's not necessary. My nightmares are usually about losing you,' he says. 'I'm okay once I realize you're here.'" – Suzanne Collins, Catching Fire
"Come sleep with me: We won't make Love, Love will make us." – Julio Cortázar
"Sometimes I wonder if there's something wrong with me. Perhaps I've spent too long in the company of my literary romantic heroes, and consequently my ideals and expectations are far too high." – E.L. James, Fifty Shades of Grey
"'You're dangerous,'" he says. 'Why?' 'Because you make me believe in the impossible.'" – Simone Elkeles, Rules of Attraction
"The very first moment I beheld him, my heart was irrevocably gone." – Jane Austen, Love and Friendship
"I wonder how many people don't get the one they want, but end up with the one they're supposed to be with." – Fannie Flagg, Fried Green Tomatoes at the Whistle Stop Cafe
"I've been fighting to be who I am all my life. What's the point of being who I am, if I can't have the person who was worth all the fighting for?" – Stephanie Lennox, I Don't Remember You
"When one is in love, one always begins by deceiving one's self, and one always ends by deceiving others. That is what the world calls a romance." – Oscar Wilde, The Picture of Dorian Gray
"My only love sprung from my only hate! Too early seen unknown, and known too late! Prodigious birth of love it is to me, That I must love a loathed enemy." – William Shakespeare
"The heart is an arrow. It demands aim to land true." – Leigh Bardugo, Six of Crows
"Romance is the glamour which turns the dust of everyday life into a golden haze." – Elinor Glyn
"Remember, men are never too busy to get what they want." – Greg Behrendt
"Sometimes when I'm alone, I take the pearl from where it lives in my pocket and try to remember the boy with the bread, the strong arms that warded off nightmares on the train, the kisses in the arena." – Suzanne Collins, Mockingjay
"I am not an angel,' I asserted; 'and I will not be one till I die: I will be myself. Mr. Rochester, you must neither expect nor exact anything celestial of me – for you will not get it, any more than I shall get it of you: which I do not at all anticipate." – Charlotte Brontë, Jane Eyre
"Sometimes you wake up from a dream. Sometimes you wake up in a dream. And sometimes, every once in a while, you wake up in someone else's dream." – Richelle Mead, Succubus Blues
"In our time together, you claimed a special place in my heart, one I'll carry with me forever and that no one can ever replace." – Nicholas Sparks, Dear John
"So it's true, when all is said and done, grief is the price we pay for love." – E.A. Bucchianeri, Brushstrokes of a Gadfly
"It's bullshit to think of friendship and romance as being different. They're not. They're just variations of the same love. Variations of the same desire to be close." – Rachel Cohn, Naomi and Ely's No Kiss List
"I belong to my beloved, and my beloved is mine." – Jamie McGuire, Beautiful Disaster
"When it comes to men who are romantically interested in you, it's really simple. Just ignore everything they say and only pay attention to what they do." – Randy Pausch, The Last Lecture
"The fact is, I love him. He's the boy I want and one day he'll be MINE." – Meg Cabot, Princess in Training
"Oh no. Don't smile. You'll kill me. I stop breathing when you smile." – Tessa Dare, A Lady of Persuasion
"Those sweet lips. My, oh my, I could kiss those lips all night long. Good things come to those who wait." – Jess C. Scott, The Intern
"If you can capture a woman's imagination, then you will have her. But imagination is a strange creature. It needs time and distance to function properly." – Kathleen Tessaro
"Love, like everything else in life, should be a discovery, an adventure, and like most adventures, you don't know you're having one until you're right in the middle of it." – E.A. Bucchianeri, Brushstrokes of a Gadfly
"You are speaking of my future lover. Be more respectful." – Charlaine Harris, Club Dead
"Ye are Blood of my Blood, and Bone of my Bone, I give ye my Body, that we Two might be One. I give ye my Spirit, 'til our Life shall be Done." – Diana Gabaldon, Outlander
"If I die, I will wait for you, do you understand? No matter how long. I will watch from beyond to make sure you live every year you have to its fullest, and then we'll have so much to talk about when I see you again…" – Jeaniene Frost, Bones
"'Love is a luxury.' 'No. Love is an element.' An element. Like air to breathe, earth to stand on." – Laini Taylor, Daughter of Smoke & Bone
"Damn me to hell or take me to heaven, but for God's sake, do it now…." – Nora Roberts, The Stanislaski Brothers: Mikhail and Alex
"I am your master…and you're mine. Seems I can possess your soul without losing my own." – Diana Gabaldon, Outlander
"…If pain was love, then she loved fiercely. Yet knew she could not be near that boy again." – Jamie Weise
"I would lay down everything I possess, even my soul, for you. If that isn't love, it's the best I have." – Becca Fitzpatrick, Silence
"We all know him to be a proud, unpleasant sort of man; but this would be nothing if you really liked him." – Jane Austen, Pride and Prejudice
"It is an absolute human certainty that no one can know his own beauty or perceive a sense of his own worth until it has been reflected back to him in the mirror of another loving, caring human being." – John Joseph Powell, The Secret of Staying in Love
"If a man wants you, nothing can keep him away. If he doesn't want you, nothing can make him stay." – Oprah Winfrey
"Falling for him would be like cliff diving. It would be either the most exhilarating thing that ever happened to me or the stupidest mistake I'd ever make." – Colleen Houck
"Romance novels are birthday cake and life is often peanut butter and jelly. I think everyone should have lots of delicious romance novels lying around for those times when the peanut butter of life gets stuck to the roof of your mouth." – Janet Evanovich
"One day, when I am a braver man, I will tell her these things, and then I will look her in the eye tell her I love her and ask her to be only mine. But until that day, we're just friends." – Charlie Huston, Already Dead
"…I came here tonight because when you realize you want to spend the rest of your life with somebody, you want the rest of your life to start as soon as possible." – Nora Ephron, When Harry Met Sally
"Kissing – and I mean like, yummy, smacking kissing – is the most delicious, most beautiful and passionate thing that two people can do, bar none. Better than sex, hands down." – Drew Barrymore
"No. No, I don't believe you'd betray me with her. I don't believe you'd cheat on me. But I'm afraid, and I'm sick in my heart that you might look at her, then at me. And regret." – J.D. Robb, Innocent in Death
"Only love of a good woman will make a man question every choice, every action. Only love makes a warrior hesitate for fear that his lady will find him cruel. Only love makes a man both the best he will ever be, and the weakest. Sometimes all in the same moment." – Laurell K. Hamilton, Wicked
"If I let myself love you, I won't throw myself in front of her. I'll throw myself in front of you." – Richelle Mead, Vampire Academy
"'Ever since I've met you, I've wanted to break every rule.' Aiden turned away, the muscles in his neck tensing. He sighed. 'You'll become the centre of someone's world one day. And he'll be the luckiest son of a bitch on this earth.'" – Jennifer L. Armentrout, Pure
"Don't kiss me like a woman if you're going to treat me like a child." – Jeaniene Frost, Halfway to the Grave
"My heart only ever had one thought, one want. One need. Despite all, in spite of all…All my heart has ever wanted is you." – Stephanie Laurens, The Edge of Desire
"Every woman wants a man who'll fall in love with her soul as well as her body." – Rainbow Rowell, Attachments
"To fall in love with God is the greatest romance; to seek him the greatest adventure; to find him, the greatest human achievement." – St. Augustine of Hippo
"You don't take away my choices. You are my choice." – Colleen Houck
"Your absence has not taught me to be alone, it merely has shown that when together we cast a single shadow on the wall." – Doug Fetherling
"Make a space in your life for the glorious things you deserve. Have faith." – Greg Behrendt , He's Just Not That Into You
"You are more to me than any of them has any idea; you are the atmosphere of beauty through which I see life; you are the incarnation of all lovely things…I think of you day and night." – Oscar Wilde
"What if you find your soul mate…at the wrong time?" – Lauren Kate, Passion
"He did not care if she was heartless, vicious and vulgar, stupid and grasping, he loved her. He would rather have misery with one than happiness with the other." – W. Somerset Maugham, Of Human Bondage
"'He tries to kiss me, but I pull back – 'And you like that?' 'I love it.' He says 'Why?' 'Because we match.'" – Rainbow Rowell, Carry On
"It's only terrible to have nothing to wait for." – Erich Maria Remarque, Three Comrades
"She smiled, and her eyes started to drift downward. 'You know that I'm falling in love with you, right?'" – Rainbow Rowell, Fangirl
"That night when you kissed me, I left a poem in your mouth, and you can hear some of the lines every time you breathe out." – Andrea Gibson
"I've been in love with you since the very beginning. You asked why there isn't anyone else in my life, and the reason…is you." – Julie James, Practice Makes Perfect