Last Updated on January 24, 2023
In addition to giving you the ability to see and move around your home, lighting is a subtle yet important part of your decor. You can change the entire look of your home by changing your lighting fixtures, and rustic lamps are one style that can bring some drastic yet subtle changes. Here's why:
1. Rustic Lamps Resemble Nature
Rustic lamps are designed to resemble nature and the outdoors. You can use many different natural objects including wood, rope, stoneware, and more. Rustic styles come in a range of earthy tones from darker muted blacks, to deep rich browns, and cream and beige. No matter what decor you have, you can add to the ambiance of the room with a rustic lamp.
Rustic lamps, also called cottage or shabby chic lamps, will generally have a lampshade in a neutral tone. The reminder of nature adds comfort and coziness to the room where they live.
2. Rustic Lamps Are Versatile
Another feature that separates rustic lamps from other styles is that they will go in any room. They look great in a library but they will make a bedroom feel warm and cozy. They can be used in a hallway but they are equally at home in the living room.
Unlike other types of lamps, a rustic lamp can easily be added to any style decor, and it will enhance the mood. They come in so many different colors and generally exist in earthy tones that blend and bring in warmth.
3. Rustic Lamps Add Comfort
One of the best ways to add comfort and warmth to any room is to add a rustic lamp. You can use one made of natural wood or it could be painted a soft, subtle shade. It will make the room feel more intimate and people will naturally feel very comfortable in it.
The rustic look brings out the inner calm in people and the soft glow of a rustic lamp is relaxing. You can get comfortable with a good book or a tablet and relax in this atmosphere. Other styles tend to add style but they just can't provide the same warm comfort that rustic lamps add to the room.
4. Rustic Lamps Add Texture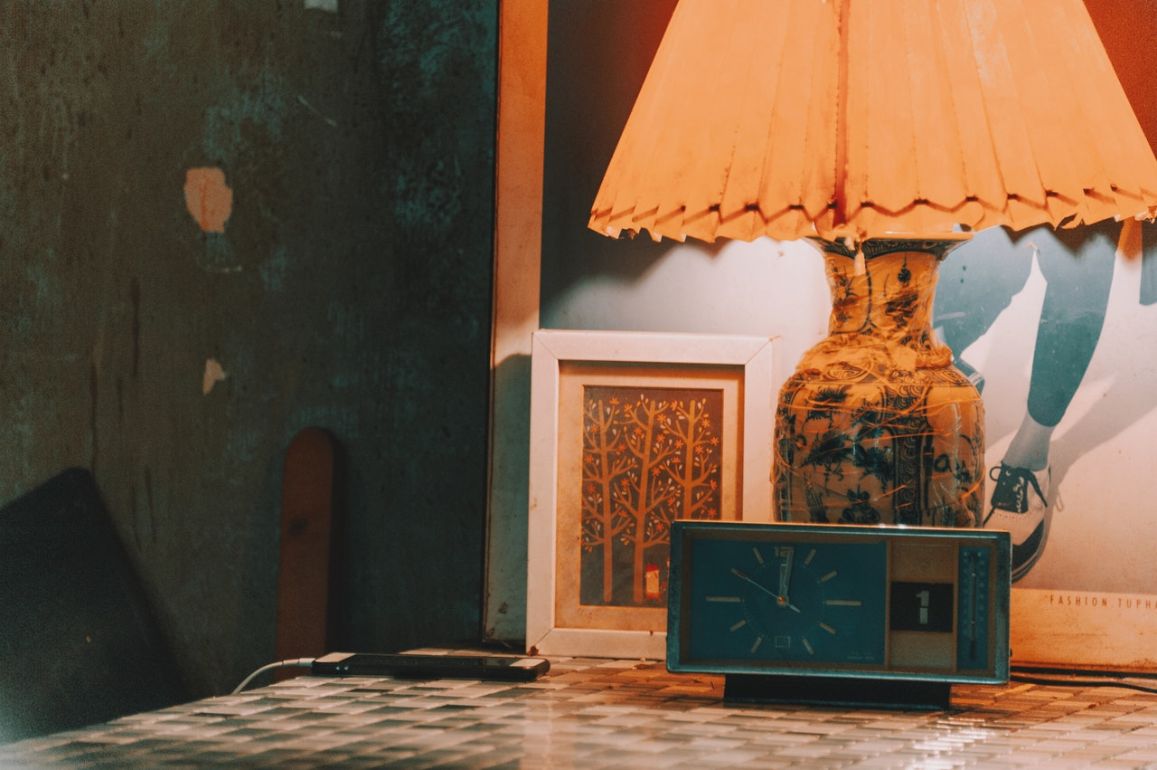 Rustic decor pieces are generally made with natural supplies and often have a unique texture. Take these rustic lamps from At West End for instance. They are made of repurposed and recycled materials, and the end result is a unique one-of-a-kind collection of pieces.
This is probably the most appealing feature sought after by home decor aficionados. Being able to possess a unique piece that no one else has, brings a lot more charm and value to a home's decor.
5. Rustic Lamps Come in Many Styles
A rustic lamp is simply a lamp made with natural materials. For this reason, it can come in any style. You can get a table lamp and it can be large, small, plump, slender, and can come in a number of different colors and styles.
One aspect that reunites all rustic lamps is that they tend to soften up a room that contains sharply angled objects, giving it a more round and harmonious feeling.
6. Rustic Lamps Have a Number of Different Lamp Shade Options
Almost every rustic lamp should have a lampshade because it is part of the style. The lampshade can be any natural color. It will likely be a cream, ivory, or beige color. The lampshade can be made with different materials that add texture and warmth to your home.
The great thing is that each rustic lamp can have a number of choices for lampshades as well. This will allow you to personalize your home while creating a shabby chic atmosphere.
7. Rustic Lamps Are Made From Many Different Materials
There are many different materials that can be used to make a rustic lamp. Most of the materials come from the earth and are natural or reclaimed. For example, they can be made of any kind of wood or stone, and even made of deer antlers.
Another option could be an old glass bottle or ropes. You could even use an old lantern and turn it into a rustic lamp. Your options are limitless and no matter what you choose, it will create a unique look and add warmth and style to any room.
Final Words
Rustic lamps are different from other lighting styles because they include so many different materials and finishes. Anything that you can imagine that brings an element of nature into your home will fit into the rustic category. This might include a recycled glass milk bottle or a lantern, as well as any kind of wood or natural stone. In other words, the sky's the limit when it comes to rustic lighting.