Last Updated on January 20, 2022
Who Is Ryan García?
Ryan García is an American professional boxer who kicked off his boxing career in the summer of 2016. Over the course of his four-year career, García has established himself as one of the most formidable boxers.
Ryan has won numerous championships, including the World Boxing Council (WBC) Silver Lightweight, the WBC North American Boxing Federation (NABF), and the WBC North American Boxing Organization (NABO) Junior Super Featherweight Championships. He's currently ranked as the best active lightweight in the world by The Ring magazine and the Transnational Boxing Rankins Board, as well as fourth and fifth by ESPN and BoxRec, respectively.
As of the time of writing, Ryan García remains undefeated. He has won all 21 of his professional fights, 18 by knockouts. Some of his most notable wins include against Romero Duno, Francisco Fonseca, and Luke Campbell.
Quick Facts
| | |
| --- | --- |
| Full Name: | Ryan García |
| Popular Name: | Ryan García |
| Gender: | Male |
| Birth Date: | August 8, 1998 |
| Age: | 23 years |
| Parents: | Henry García and Lisa García |
| Siblings: | Demi García, Sasha García, Kayla García, and Sean García |
| Birth Place: | Victorville, California |
| Nationality: | American |
| Ethnicity: | Mexican |
| Education: | Adelanto High School, then later homeschooled |
| Marital Status: | In a relationship |
| Sexual Orientation: | Straight |
| Wife/Spouse: | N/A |
| Children: | Bela García |
| Dating: | Drea Célina |
| Net Worth: | USD 10 million (as of March 1, 2021) |
| Source of Wealth: | Professional Boxing, Endorsement Deals, and Other Ventures |
| Height: | 5′ 10″ (1.78 m) |
| Weight: | 61 kg; In pounds: 135 lbs. |
Early Life and Career Information
Ryan García was born on August 8, 1998, in Victorville, California, to Henry García and Lisa García.
García took an interest in boxing at the age of seven. He fought as an amateur for several years, amassing a record of 215 wins against 15 losses. On June 9, 2016, he finally turned professional.
Ryan García's first fight as a professional boxer was against Edgar Meza on June 9, 2016. He won the match by technical knockout. The same year, he signed with Golden Boy Promotions.
García won a series of fights in 2016, including against Hector Garcia on June 24, Luis Lozano on July 7, Christian Jesus Cruz on July 27, Jonathan Cruz on August 17, Mario Aguirre on October 14, and José Antonio Martínez on December 17. He continued his winning streak in 2017 against Devon Jonnes on February 3, Tyrone Luckey on May 6, Mario Macias on July 15, Miguel Carrizoza on September 15, Cesar Alan Valenzuela on November 2, and Noe Martinez Raygoza on December 16.
2018 was another successful year for Ryan García. He picked up wins against Fernando Vargas Parra on March 22, Jayson Vélez on May 4, Carlos Morales on September 1, and Braulio Rodriguez on December 15.
On November 2, 2019, García faced his most formidable opponents ever, Romero Duno. Surprisingly, he was able to dispatch Duno with a first-round knockout and earned the WBC Silver Lightweight title. Earlier in the year (March 30), he had also won a fight against Jose Lopez.
2020 was another watershed moment in Ryan García'S boxing career. On January 2, Golden Boy Promotions announced that García would fight Francisco Fonseca. The match was held on February 14, with García winning in the first round by knockout.
Ryan García's most recent match was held on January 2, 2021, against Luke Campbell. He won the fight by technical knockout.
Ryan García's Net Worth
Ryan García has had a fairly shorter professional boxing career compared to many of his previous opponents. But the WBC Interim Lightweight titleholder has already given most of his previous challengers a run for their money, quite literally.
As of March 1, 2021, García had a net worth of $10 million. He reportedly earned over $10,000 from each of his fights against Jonathan Cruz, Luis Lozano, and Devon Jones.
However, Ryan's first major paycheck came after winning against Romero Duno. He reportedly earned $500,000 from the match. In 2020, he bagged another $250,000 for his match against Francisco Fonseca.
Lessons from Ryan García
1. Start early
Ryan García joins the long list of accomplished athletes who began chasing their dreams at a fairly tender age.
2. Be consistent
Although García has been fighting professionally for slightly over four years, he has maintained a reasonable degree of consistency. He currently averages four fights per year, which is quite high considering his age and the duration of his professional career.
3. Allow your family to share in your achievements
Ryan García's parents have been actively involved in his achievements, right from his amateur career. Even after turning professional, García's father continues to work as one of his personal trainers, whereas his mother takes care of his personal administrative work.
Famous Quotes by Ryan García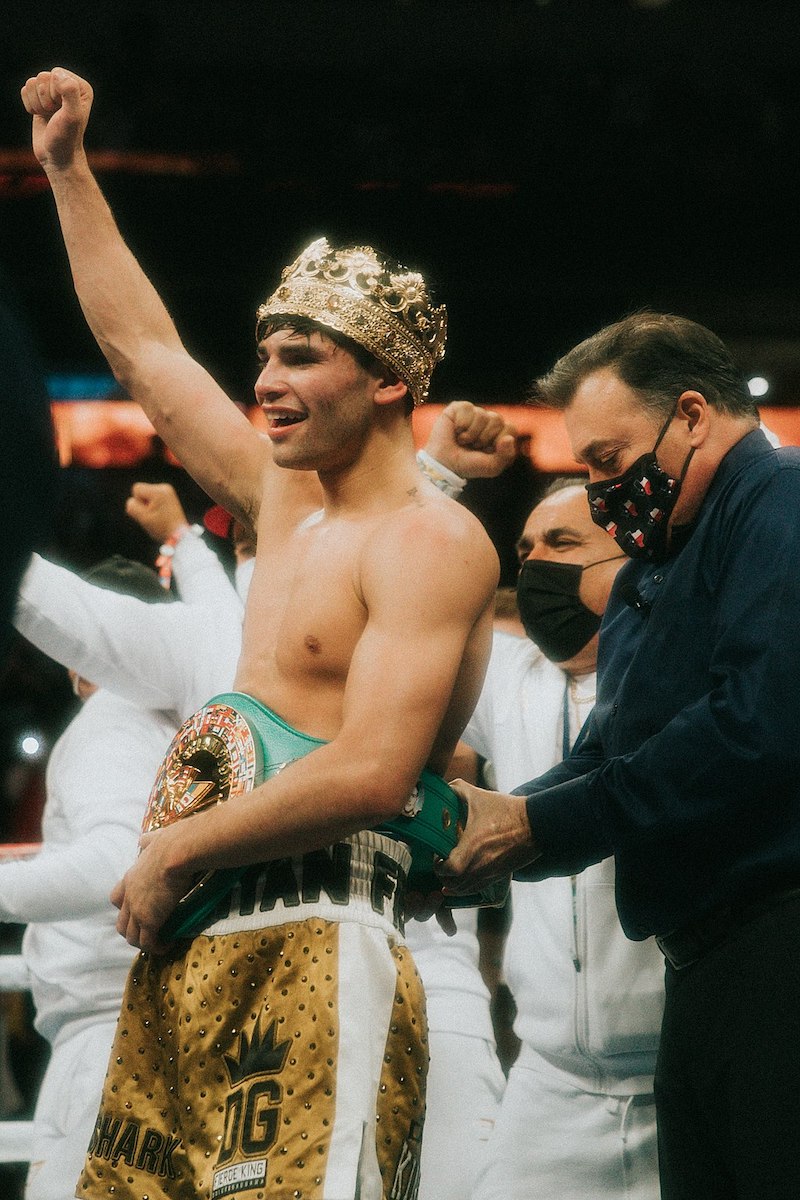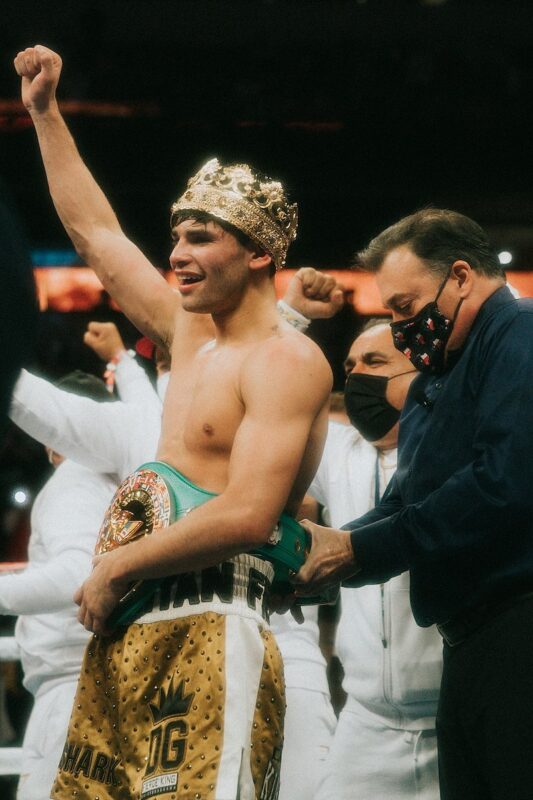 "Adjust to your surroundings, because the world don't wait for you."
"At the end of the day, you can have all the talent in the world. But if you don't put in the work, nothing works. The engine doesn't start going. It's a car without gas."
"I have a competitive spirit. I never get angry in the ring, I always make it about boxing."
"One of the most important things for me is my family. You know, they keep me grounded, they keep me humble. They always made sacrifices with me."
"They all said I was scared. Now I get to show everyone what I'm made of."
Conclusion
Ryan García is an American professional boxer who's the current holder of the WBC Interim Lightweight title. García has been fighting for just over four years. However, the 22-year-old boxer has won all 21 of his fights, earning himself a spot among the most promising boxers in the world. If he maintains his winning streak, it may not be long before his current $10 million net worth shoots astronomically.