Last Updated on March 8, 2022
Who Is Ryan Seacrest?
Ryan John Seacrest is an American radio and television personality, actor, film and television producer, screenwriter, and writer.

He is best known for hosting American Idol and Live with Kelly and Ryan, as well as the On Air with Ryan Seacrest morning radio show on iHeartMedia's KIIS-FM
Quick Facts
| | |
| --- | --- |
| Full Name: | Ryan John Seacrest |
| Popular Name: | Ryan Seacrest |
| Gender: | Male |
| Birth Date: | December 24, 1974 |
| Age: | 47 years |
| Parents: | Gary Lee Seacrest and Constance Marie Seacrest |
| Siblings: | Meredith Seacrest |
| Birth Place: | Atlanta, Georgia |
| Nationality: | American |
| Ethnicity: | White/Caucasian |
| Education: | Dunwoody High School, Santa Monica College, and University of Georgia |
| Marital Status: | Unmarried |
| Sexual Orientation: | Straight |
| Wife/Spouse: | N/A |
| Children: | None |
| Dating: | N/A |
| Net Worth: | USD 450 million (as of August 1, 2021) |
| Source of Wealth: | Radio and Television Hosting, Acting and Voice Acting, Screenwriting, Film and Television Production, Writing, and Other Ventures |
| Height: | 5′ 8″ (1.73 m) |
| Weight: | 69 kg; In pounds: 152 lbs. |
Early Life and Career Information
Ryan Seacrest was born on December 24, 1974, in Atlanta Georgia, to Gary Lee Seacrest and Constance Marie Seacrest. Seacrest became interested in radio and television presenting at the age of 14. He first went on air at the age of 16 after winning an internship at the Atlanta-based 94.1 WSTR FM.

Seacrest worked at the radio station till he graduated from high school in 1992. After graduating from high school, he joined the University of Georgia, where he studied journalism. He left the university at age 19 and moved to Hollywood so he could pursue his career in broadcasting.

Ryan Seacrest continued honing his broadcasting skills and in 2002, he became the co-host of American Idol. The following year, his co-host Brian Dunkleman left the show and he took over as the sole host. Seacrest has since hosted several other award-winning radio and television shows, and is presently considered one of the wealthiest and most popular reality television personalities.
Ryan Seacrest's Net Worth
As of August 1, 2021, Ryan Seacrest had a net worth of $450 million. Seacrest is one of the highest-paid television personalities. He reportedly makes between $60 and $80 million annually from his various endeavors.

The following is a highlight of Seacrest's earnings over the past few years:

• June 2017 – June 2018: Earned $74 million
• June 2018 – June 2019: Earned $72 million
• June 2019 – June 2020: Earned $60 million
1. Ryan Seacrest's Earnings from His Entertainment Endeavors
Ryan Seacrest's biggest entertainment paycheck comes from American Idol. According to the Hollywood Reporter, Seacrest earned $5 million annually from American Idol when he started out at the show. However, his salary tripled in 2009 when he signed a $45 million deal to continue hosting the show. Thanks to his new salary, Seacrest was ranked the highest-paid reality television host that year.

In 2012, Seacrest inked another two-year, $30 million deal to continue hosting American Idol. He reportedly signed another 1-year deal in May 2014, with the option of staying on the show for yet another year.

Also, Seacrest's initial multi-year deal for the ABC reboot of American Idol was more than $10 million.

In addition to American Idol, Seacrest also made some decent cash from Live With Kelly and Ryan. According to Forbes, the show brings in between $85 and 90 million annually for ABC. Although it's unclear how much Seacrest earns from Live With Kelly and Ryan, the figures might be upwards of $15 million a year.
Those estimates are based on the fact that Kelly Ripa, who is one of the show's regular members, earns nearly the same amount. It's also worth noting that Live With Kelly and Ryan's ratings increased when Seacrest joined the show, which means that his salary might just be at par with that of Ripa.

Besides earning from reality television shows, Seacrest has also made his millions from hosting two radio shows, American Top 40 with Ryan Seacrest and On Air with Ryan Seacrest. According to Billboard, Seacrest signed a $25 million, 3-year deal for his radio shows.

Other ways Ryan Seacrest makes his money from entertainment-related ventures include hosting events and television production. As an event host, he's best known for hosting the Dick Clark's New Year's Rockin' Eve from 2005. He earns a whopping $1 million for this event. While that might sound like earning $1 million in a year, it's technically $1 million for just one night's work. E! Live from the Red Carpet is another major event that Ryan Seacrest hosts.

In television production, Ryan Seacrest is popularly known for producing shows like Keeping up with the Kardashians (as well as its spin-offs). It's unclear how much he makes for producing the show. However, we can imagine that he takes home millions, considering that the Kardashians earn as much as $150 million for starring in the show.
2. Ryan Seacrest's Real Estate Portfolio
Ryan Seacrest owns a 9,200-square-foot home in Beverly Hills, which he purchased from Ellen DeGeneres at a cost of $35.5 million. The property sits on a 2.87-acre parcel and features 9 bedrooms, 11 bathrooms, a separate 3-bedroom house, 2 attached guest houses, a swimming pool, and lush gardens.

In 2017, Seacrest reportedly rent a 6-story mansion on the Upper East Side of Manhattan for $75,000 per month.
3. Ryan Seacrest's Other Ventures
In addition to entertainment and real estate, Ryan Seacrest also earns from his business-related ventures. He owns a sushi bar in Los Angeles known as Katana. He has also entered into numerous partnership deals with brands like Burberry, Macy's, and Itochu.
Lessons from Ryan Seacrest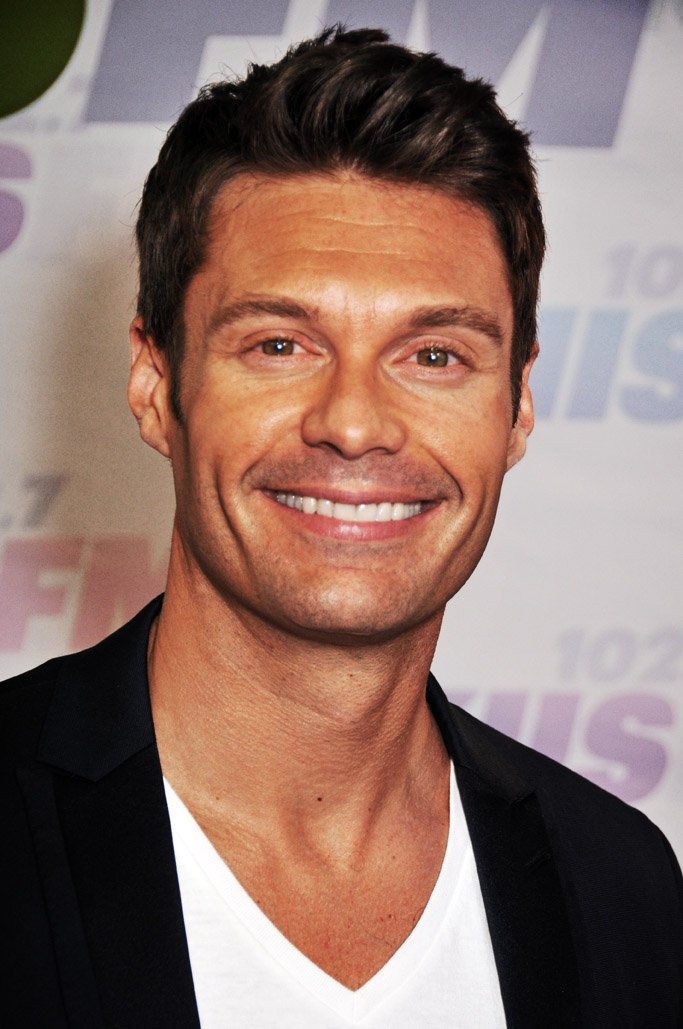 1. Millionaires aren't made overnight

Although he kicked off his broadcasting career in the early 90s, it has taken close to three decades of hard work for Ryan Seacrest to build his million-dollar empire.

2. Connect with others

Seacrest is popular for his ability to connect with people from all walks of life.

3. Spread your wings

Ryan Seacrest is best known as a radio and television presenter. However, he also enjoys a decorated career in acting, voice acting, and writing, as well as film and television production.
Famous Quotes by Ryan Seacrest
"As much as we all talk about the future and how so many things are merging, there is a simplicity that is crucial."
"Failure? Scared to death of it."
"I've dated some women who have turned me on to some funny things that are strange for men to actually do. But these things have become part of my process. I think the things I do for my appearance help make me look better. I even color my hair because I like how it makes me look."
"Trust me, if I were gay I'd be getting more action than I'm getting now."
"With the evolution of technology, kids really need to be computer-savvy."
Final Word
Ryan Seacrest has earned close to half a billion dollars from his successful broadcasting career. He owes his success in the entertainment industry to his exceptional talents and deep commitment to his job.