Last Updated on March 8, 2022
The COVID-19 pandemic has forced many countries to go under community quarantine. And with millions stuck at home, many have resorted to cleaning/disinfecting their homes. It's not enjoyable, but it's a necessary evil as well as something to pass the time.
A clean or well-sanitized home will not only give you peace of mind but can also help your family prevent/lower the risk of transmission. This is particularly important for people who are still going out for essential work or to get supplies.
On that note, here are several helpful tips to keeping your household safe and clean:
How To Keep a Clean Home During Quarantine
Clean 'high-touch' items and surfaces.
These include (but are not limited to): doorknobs, remotes, tabletops, phones, keyboards, bedside tables, etc.
Make sure to clean the items/surfaces first with soap and water before disinfection. Then follow it up with bleach or alcohol solution, Lysol, or disinfectant wipes. You can use a diluted bleach solution (1/3 cup bleach per gallon of water) OR any 70 percent alcohol solution. Do avoid mixing chemicals together!
Do this a couple of times a day, especially if you a) are living with a person in isolation, and/or b) are going out to get needed supplies.
Believe it or not, any soap is good for cleaning. So don't be disappointed if your local store no longer has anti-bacterial ones in stock. For washing your hands, follow the 20-seconds rule and you should be good.
Take advantage of the sanitizing cycle in some appliances.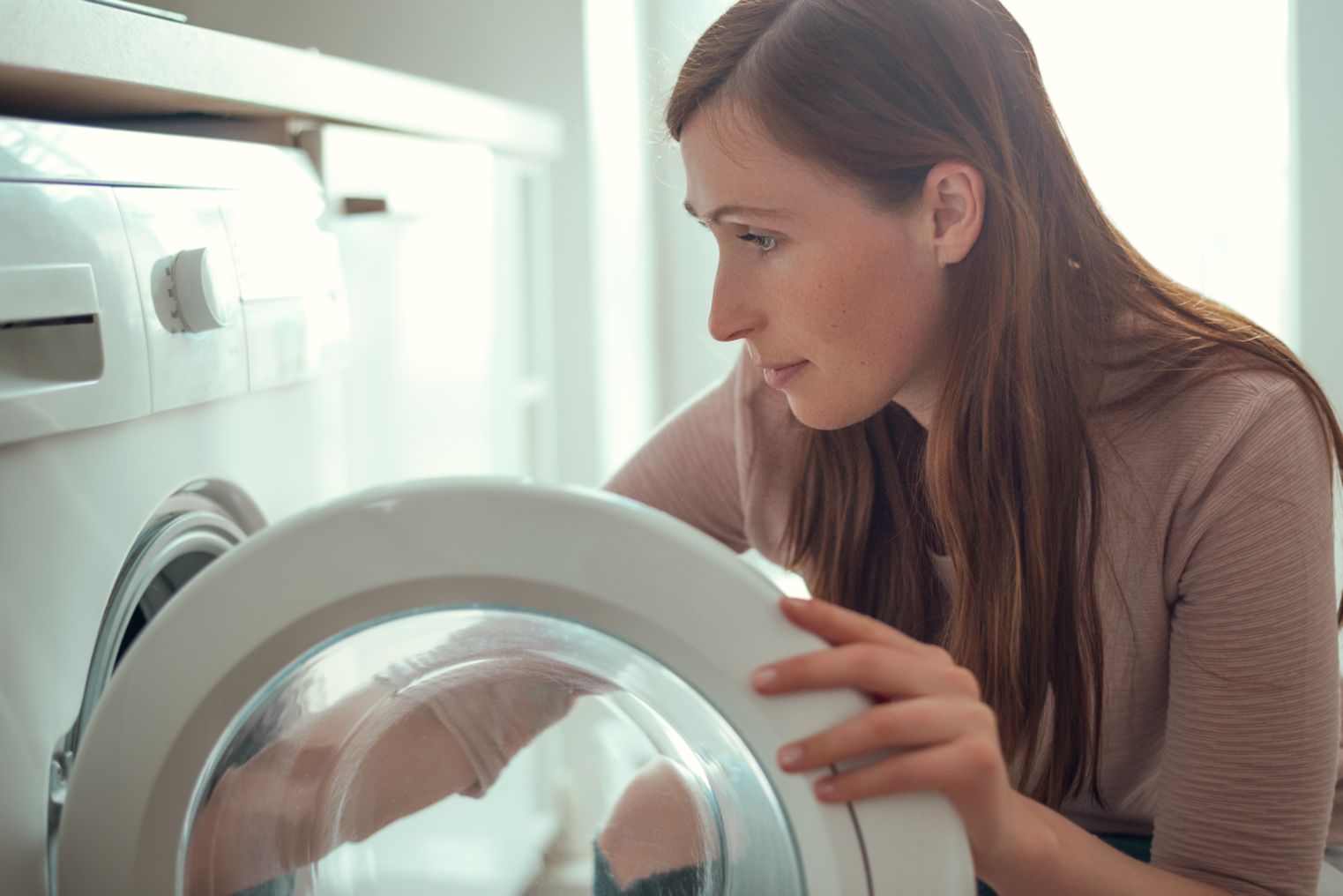 Home appliances like the dishwasher, washing machine, and dryer will typically have a sanitize cycle option, especially for newer models. This involves higher temperatures, which is great for cleaning blankets, dishes, and beddings. If you're taking care of someone who is ill, this is the best time to find out if your current appliances have this setting.
According to the World Health Organization (WHO), temperatures of 140 to 150 degrees can kill most germs, including viruses. So do check the brand and instruction manual on your dishwashers and washing machines to make the most of them.
Don't have a sanitize cycle? No worries. Just boil water and use that to clean dishes and bedsheets. Boiling water can reach 150 degrees, which is enough to kill 99 percent of bacteria. Just be careful you don't immediately put your hands in!
Clean air vents and your air conditioner.
One of the main mistakes homeowners typically do is forget to clean their air vents and air conditioners. This is, for the most part, a good idea for people who live in rental homes (i.e. apartments) or in decades-old properties. Make sure to replace your air filters, too.
For areas with looser quarantine controls, repair and cleaning services are perhaps already open, so do give them a call. If you haven't had your air vents or air conditioners serviced in a long time (i.e. years), now is a good time to begin. When thinking about an aircon service to hire, consider getting a package with disinfection to get more bang for your buck.
Don't be afraid to open your windows.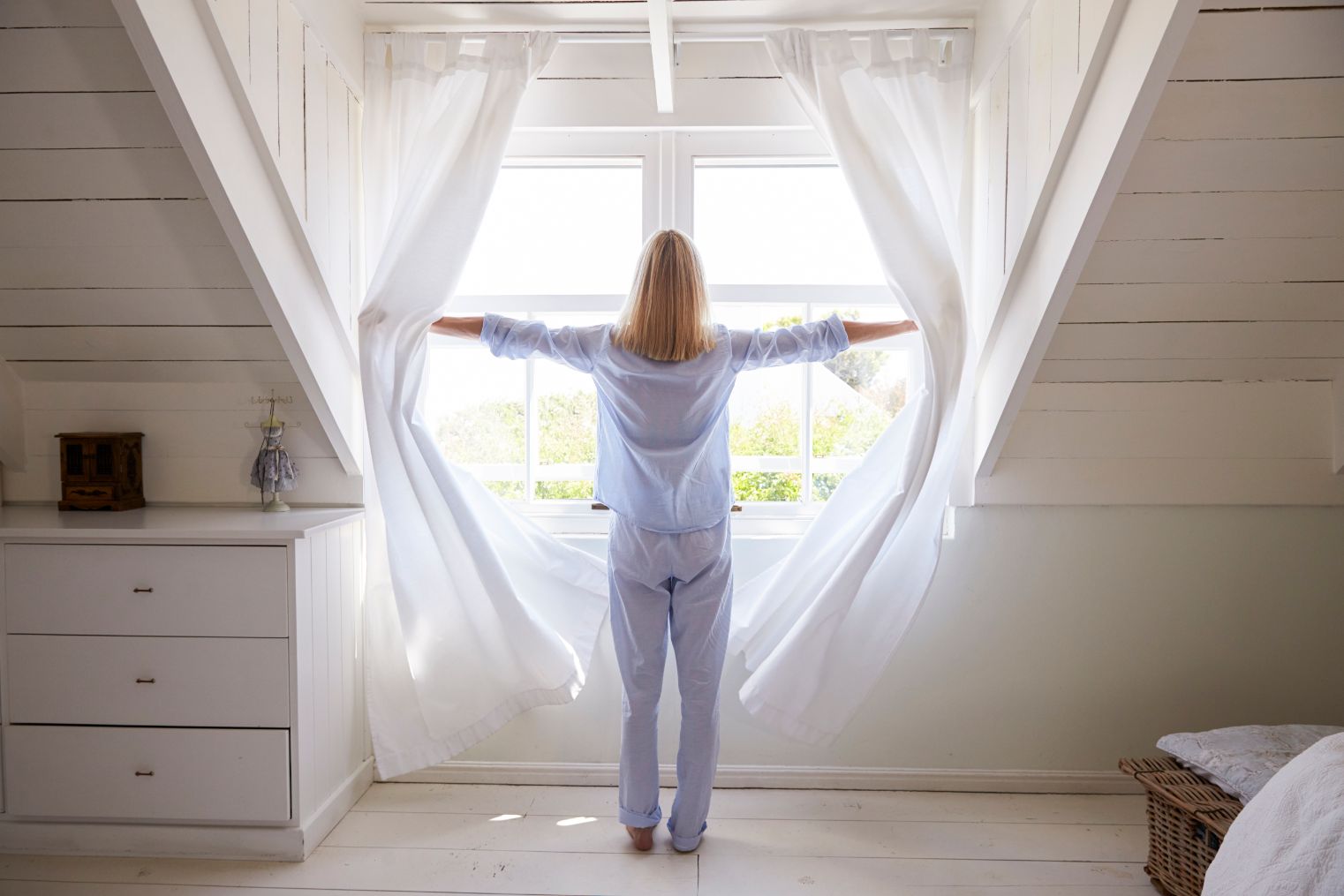 Sounds like bad advice? You may be apprehensive about this, especially if you're living in closed quarters. But it's good to let in some fresh air now and then.
It helps avoid that 'stuffy' feeling, while lifting up your mood, too. Plus, there's nothing better than seeing blue skies and having a bit of warmth enter your home.
As long as you don't believe in the myth that the sun can kill viruses, go ahead and let fresh air do wonders for you and your family's spirits.
Clean bathrooms more often.
Now that most members of the family are at home 24/7, you're all using the same bathroom. Thus, you'll need to clean it more than usual.
Follow the first tip and begin by cleaning/sanitizing 'high-touch' items such as faucets, light switches, and the handle/lever of the toilet. Instead of changing towels every two weeks, you'll need to wash them every few days now. Ensure that everyone in your household is aware of what NOT goes into the toilet. Things like wet wipes and paper towels must be thrown in the garbage – NOT flushed!
Have dedicated bins for easy garbage disposal.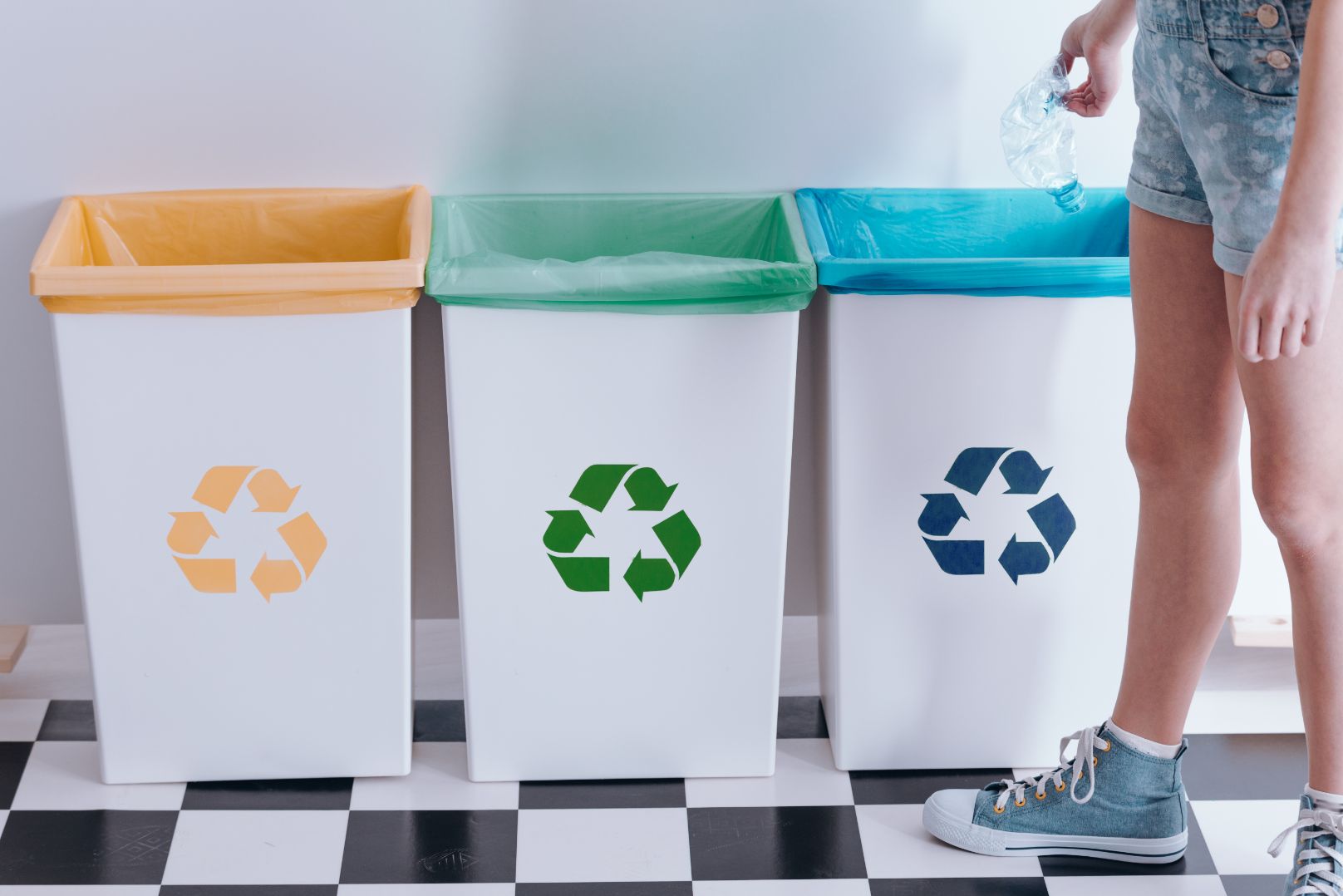 With many countries under strict quarantine measures, some services may not be available for a while. Certain places may find that even garbage collection services have been interrupted. Make it easy for yourself (and the collectors) by sorting your trash properly.
As we are currently dealing with a pandemic, check on your local government's website for information on the right methods for disposal. As usual, divide biodegradable from non-biodegradable items. Dispose of your wipes, paper towels, or anything you used to clean your house with, separately.
If you feel like you have more time on your hands, you can always channel your inner Marie Kondo. Arrange your shelves, throw away unused articles, and clean out the garage. Dust around your home every day to keep allergies at bay.
It's going to be difficult for the next couple of months in quarantine. But remember that these are tips everyone should follow to keep themselves and their family protected. Remain vigilant by always keeping tabs on the news, checking the legitimacy of information shared on social media, and following smart hygiene protocols.
Stay safe, everyone!