Last Updated on March 8, 2022
You decide to go for a run with a friend and accidentally trip on your shoelace and fall into a puddle. Your friend helps you get up just seconds before it starts to rain. "This is the best day ever!" you say. "Must be your lucky day, huh?" she replies. You get home, change into your pajamas, wash your dirty clothes, and call it a day. 
What is life without a little humor? Let's be honest. Not all motivational quotes come from the greatest writers and the most inspirational books of all time. Sometimes, motivation can come from the mean, honest, and sarcastic remarks that also happen to be the funniest and most memorable ones. 
Comedy helps us get through a lot of difficult and awkward situations—instead of being straightforward and blunt, being sarcastic also does the trick and gets the point across.
People always say that life shouldn't be boring. The sassiest comments can be the best mottos, reminding us to live whimsically and unapologetically. One good thing about sarcasm is that it can be used in almost every scenario—whether you're having a conversation with a co-worker or talking to your friends, an unpredictable response that's dripping with irony can leave people in stitches. 
The sappy and sentimental quotes aren't for everyone, and that's okay. Some people like to live by humorous lines and end up inspiring others with their witty quips. A good amount of comedy reminds people that no matter how tough life gets, a few laughs can make things seem a little better. 
Sarcasm Explained
Sarcasm is the most common form of verbal irony, and it is often used to sugarcoat scorn or disapproval. Sometimes, saying things sarcastically can be more effective than saying things literally. Some studies on the use of sarcasm show that most people find sarcasm to be more effective and condemning because it conveys both thoughts and emotions. 
Of course, experts on communication and psychology advise people not to rely on sarcasm as it is often the cause of conflicts and misunderstandings.
The Unexpected Outcome
Research shows that there can be benefits from using sarcasm, one of which is creativity. Why does it boost creativity, you might ask? To come up with or understand a sarcastic remark, the brain needs to think clearly and creatively. The person's tone should hint that the statement shouldn't be taken literally and should rather be understood differently.
This process facilitates creativity for both the giving and receiving ends of the verbal exchange. In fact, research suggests that when it is used with caution and moderation, it can be more effective and can stimulate creative thinking. 
There will be times when saying things plainly just won't do the job and you'll want to say things sarcastically. There will also be times when you'll find inspiration in the most sarcastic lines and have them saved on your phone. Sometimes it takes a while to come up with wisecracks, so to give you a little boost of creativity to unleash your sardonic wit, here are some truly sarcastic quotes that are equal parts wise and hilarious. 
Sarcastic Quotes
1. "Light travels faster than sound. This is why some people appear bright until they speak." – Steven Wright
2. "When people ask me stupid questions, it is my legal obligation to give a sarcastic remark."
3. "I am not young enough to know everything." – Oscar Wilde
4. "It's okay if you don't like me. Not everyone has good taste."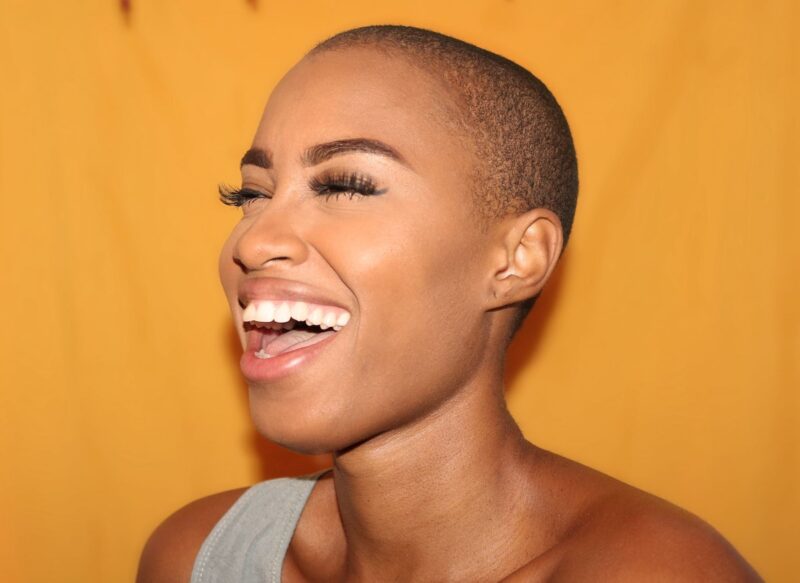 5. "Some cause happiness wherever they go; others whenever they go." – Oscar Wilde
6. "You look good when your eyes are closed, but you look the best when my eyes closed."
7. "Mirrors can't talk, lucky for you they can't laugh either."
8. "History teaches us that men and nations behave wisely once they have exhausted all other alternatives." – Abba Eban
9. "If had a dollar for every smart thing you say. I'll be poor."
10. "I know not with what weapons World War III will be fought, but World War IV will be fought with sticks and stones." – Albert Einstein
11. "I don't believe in plastic surgery. But in your case, go ahead."
12. "Not everything that can be counted counts, and not everything that counts can be counted." – (Sign in Albert Einstein's Office)
13. "Are you always so stupid or is today a special ocassion?"
14. "In order to form an immaculate member of a flock of sheep one must, above all, be a sheep." – Albert Einstein
15. "I feel so miserable without you, it's almost like having you here."
16. "Education is what remains after one has forgotten everything he learned in school." – Albert Einstein
17. "If you find me offensive. Then I suggest you quit finding me." "If anything can go wrong, it will." – Murphy's Laws
18. "Everyone seems normal until you get to know them."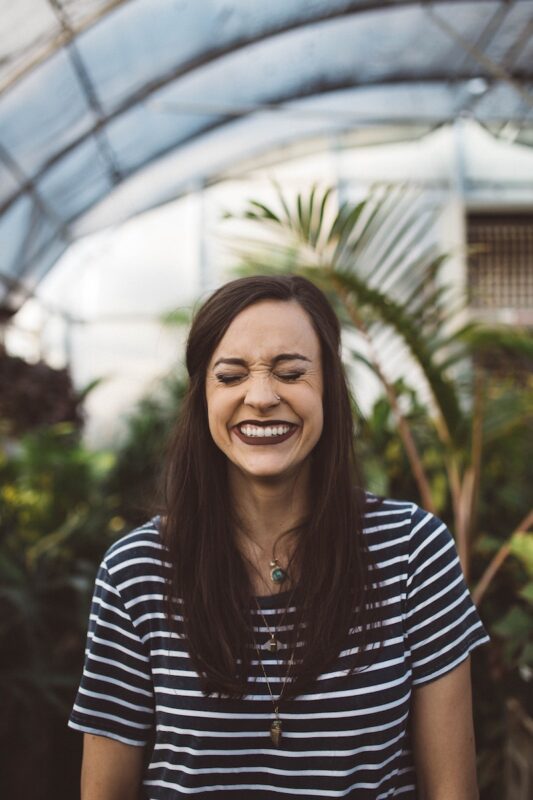 19. "Left to themselves, things tend to go from bad to worse." – Murphy's Laws
20. "If I wanted to kill myself I would climb your ego and jump to your IQ."
21. "If everything seems to be going well, you have obviously overlooked something." – Murphy's Laws
22. "I love sarcasm. It's like punching people in the face but with words."
23. "What we feel and think and are is to a great extent determined by the state of our ductless glands and viscera " – Aldous Huxley
24. "I don't have the energy to pretend to like you today."
25. "Reality is just a crutch for people who can't cope with drugs." – Robin Williams
26. "I'm not saying I hate you, what I'm saying is that you are literally the Monday of my life."
27. "God gave men both a penis and a brain, but unfortunately not enough blood supply to run both at the same time." – Robin Williams
28. "I'm sorry I hurt your feelings when I called you stupid. I really thought you already knew."
29. "Politics: 'Poli' a Latin word meaning 'many'; and 'tics' meaning 'bloodsucking creatures'." – Robin Williams
30. "Sarcasm – the ability to insult idiots without them realizing it."
31. "Ah, yes, divorce … from the Latin word meaning to rip out a man's genitals through his wallet." – Robin Williams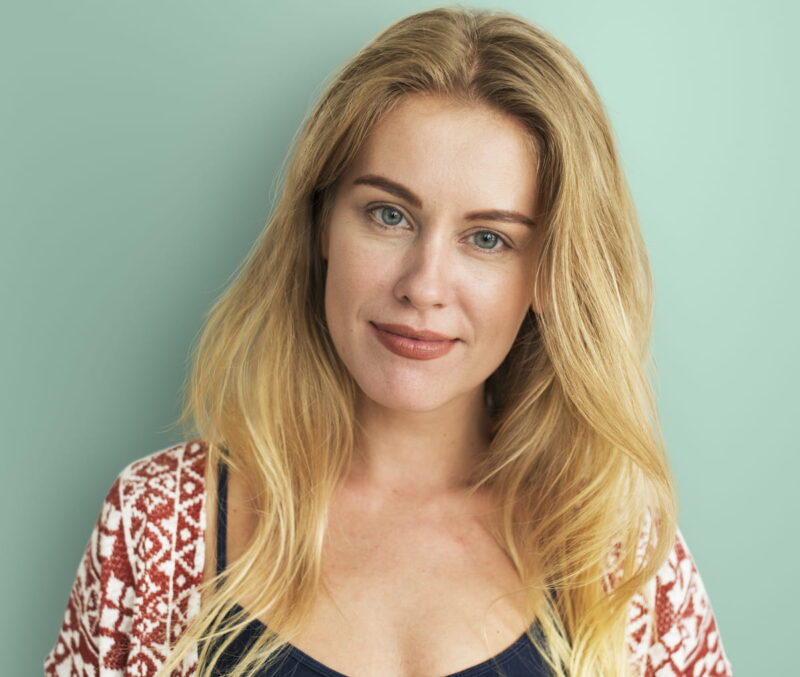 32. "Unless your name is Google stop acting like you know everything."
33. "He was happily married – but his wife wasn't." – Victor Borge
34. "Yet despite the look on my face… you are still talking."
35. "All the good ones are taken." – Murphy's Laws
36. "Find your patience before I lose mine."
37. "Money can't buy love, but it sure gets you a great bargaining position." – Murphy's Laws
38. "Just because I don't care doesn't mean I don't understand."
39. "The more beautiful the woman is who loves you, the easier it is to leave her with no hard feelings." – Murphy's Laws
40. "Sometimes I need what only you can provide: your absence." – Ashleigh Brilliant
41. "Romance has been elegantly defined as the offspring of fiction and love." – Benjamin Disraeli
42. "Sarcasm: because arguing with stupid people just wouldn't be as much fun."
43. "It's a match made in heaven…by a retarded angel." – Woody Allen
44. "Sarcasm is the secret language that everyone uses when they want to say something mean to your face."
45. "People that pay for things never complain. It's the guy you give something to that you can't please." – Will Rogers
46. "Always remember that you're unique. Just like everyone else."
47. "A half truth is a whole lie."- Yiddish Proverb
48. "Silence is golden. Duct tape is silver."
49. "Nobody really cares if you're miserable, so you might as well be happy." – Cynthia Nelms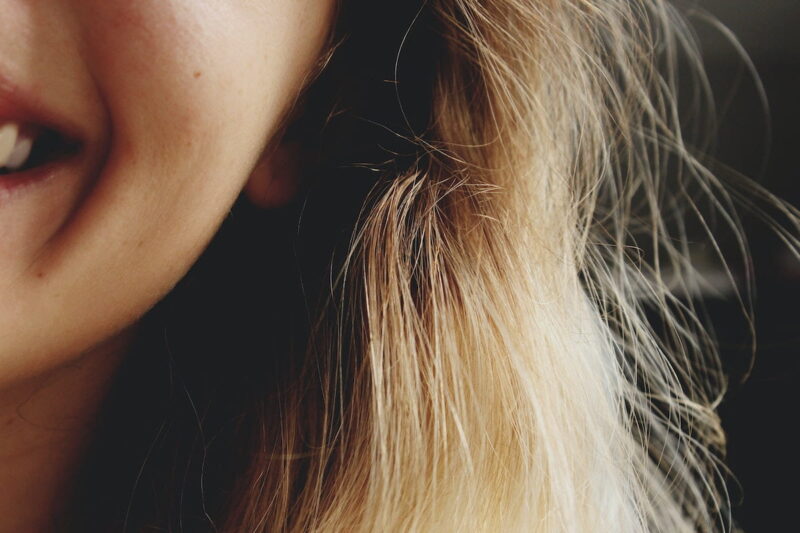 50. "I'd tell you to go to hell, but I work there and don't want to see your ugly mug every day."
51. "What are the proper proportions of a maxim? A minimum of sound to a maximum of sense." – Mark Twain
52. "I never forget a face, but in your case, I'll be glad to make an exception."
53. "An optimist thinks that this is the best possible world. A pessimist fears that this is true." – Robert Oppenheimer
54. "Sarcasm: Helping the intelligent politely tolerate the obtuse for thousands of years."
55. "The more that learn to read, the less learn how to make a living. That's one thing about a little education. It spoils you for actual work. The more you know the more you think somebody owes you a living." – Will Rogers
56. "Everyone has the right to be stupid, but you are abusing the privilege."
57. "Sarcasm is the body's natural defense against stupidity."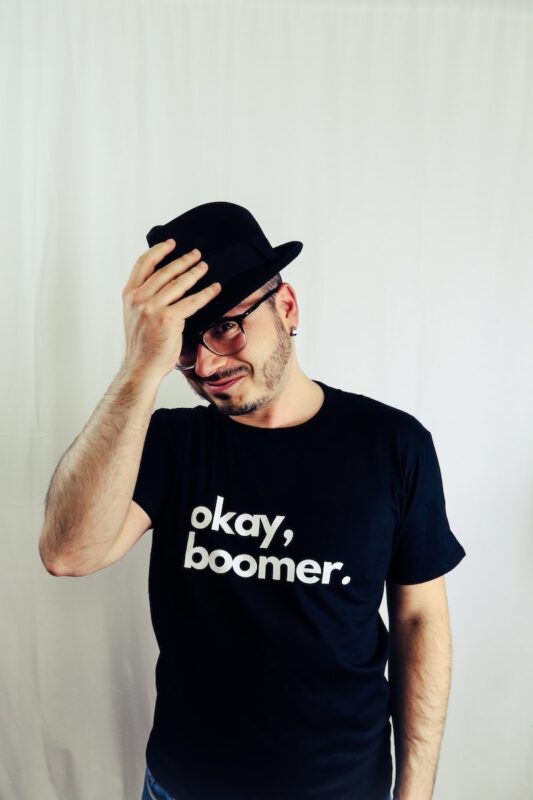 58. "People say that laughter is the best medicine… your face must be curing the world."
59. "Here's to another day of outward smiles and inward screams."
60. "If at first, you don't succeed, skydiving is not for you."
61. "I can explain it to you but I can't understand it for you."
62. "My imaginary friend says that you need a therapist."
63. "So you mean to tell me a stress ball isn't for throwing at people who stress you out?"
64. "Let's share… You'll take the grenade, I'll take the pin."
65. "I haven't even gone to bed yet and I already can't wait to come home from work tomorrow."
66. "Fighting with me is like being in the special olympics. You may win, but in the end you're still a retard."
67. "Work tip: Stand up. Stretch. Take a walk. go to the airport. Get on a plane. Never return."
68. "Well at least your mom thinks you're pretty."
69. "I'm sorry. I know I said hi, but I wasn't really prepared for any follow-up conversation."
70. "My neighbor's diary says that I have boundary issues."
71. "I don't always tolerate stupid people. But when i do, I'm probably at work."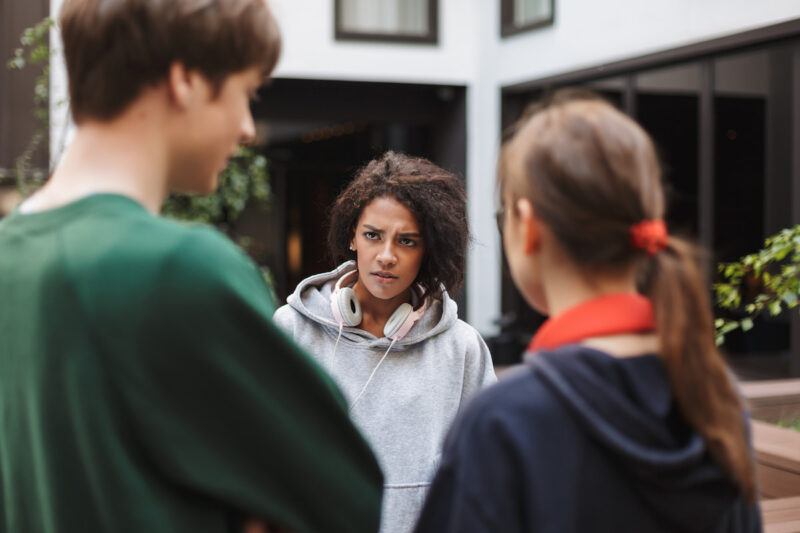 72. "Just because the voices only talk to me doesn't mean you should get all jealous. You're just a little too crazy for their taste."
73. "One might be led to suspect that there were all sorts of things going on in the Universe which he or she did not thoroughly understand." – Kurt Vonnegut
74. "Don't worry about what people think. They don't do it very often."
75. "It's weird, marriage. It's like this license that gives a person the legal right to control their spouse / their 'other half." – Jess C. Scott
76. "If you think nobody cares if you're alive, try missing a couple of car payments."
77. "Sarcasm is the last refuge of the imaginatively bankrupt." -Cassandra Clare
78. "I clapped because it's finished, not because I like it."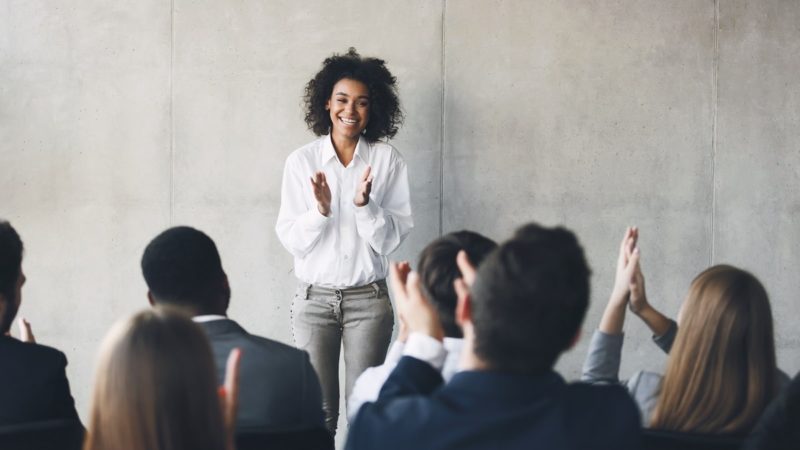 79. "A diary with no drawings of me in it? Where are the torrid fantasies? The romance covers?" – Cassandra Clare
80. "I'm not listening, but keep talking. I enjoy the way your voice makes my ears bleed."
81. "I'm quite sarcastic, and I'm funny, but not kind of funny. It's a weird funny, and some people don't get me, and some people do." – Millie Bobby Brown
82. "I'm not sarcastic. I'm just intelligent beyond your understanding."
83. "Don't mistake this fake smile and professional body language. I'd punch you in the throat if I knew I wouldn't lose my job."
84. "Sarcasm, because beating the crap out of people is illegal."
85. "Whoever says nothing surprises them should try working at our office."
86. "Sarcasm is the body's natural defense against stupidity."
87. "Oh, and I suppose the apples ate the cheese." -Suzanne Collins
88. "I am busy right now, can I ignore you some other time?"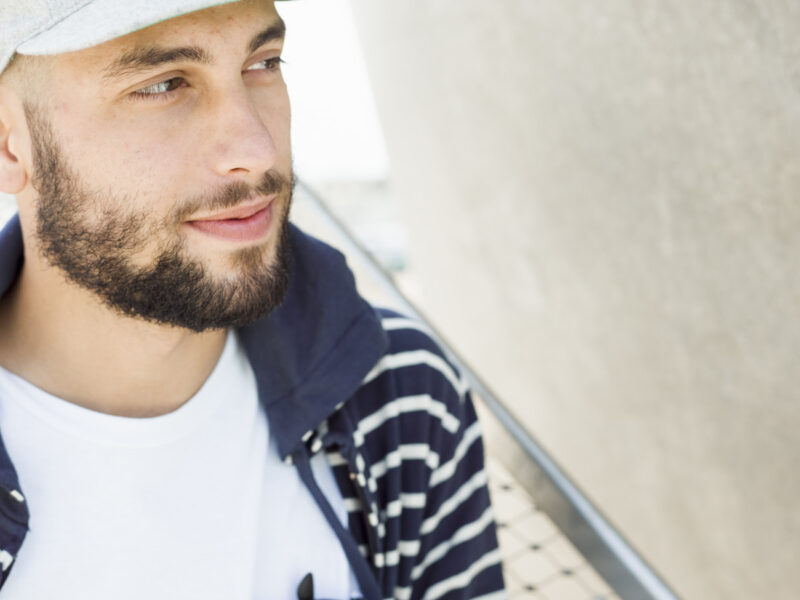 89. "That is the ugliest top I've ever seen, yet it compliments your face perfectly."
90. "Half the world is composed of idiots, the other half of people clever enough to take indecent advantage of them." -Walter Kerr
91. "Life's good, you should get one."
92. "I am so clever that sometimes I don't understand a single word of what I am saying." – Oscar Wilde
93. "No, you don't have to repeat yourself. I was ignoring you the first time."
94. "A celebrity is a person who works hard all his life to become well-known, then wears dark glasses to avoid being recognized." – Fred Allen
95. "Sarcasm is the lowest form of wit! Yet it remains the funniest!"
96. "A prisoner of war is a man who tries to kill you and fails, and then asks you not to kill him." -Sir Winston Churchill
97. "I'm sorry while you were talking I was trying to figure where the hell you got the idea I cared."
98. "Just keep talking, I yawn when I'm interested."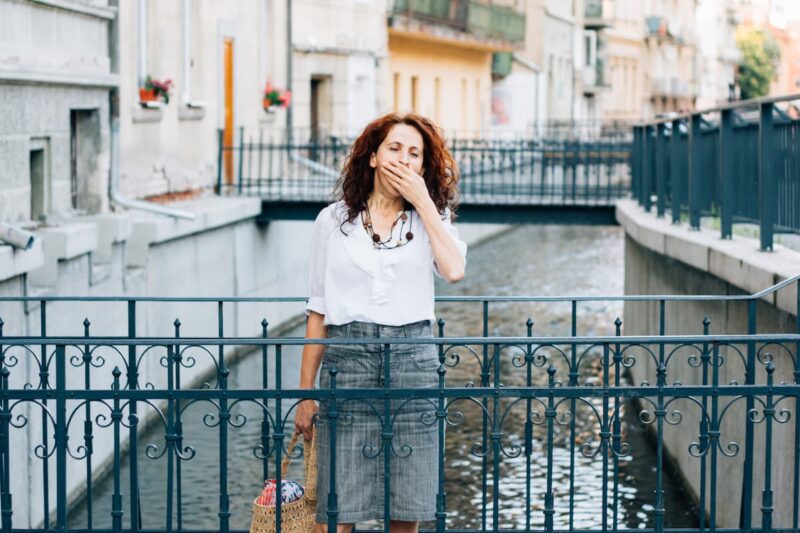 99. "Asking politicians to give up a source of money is like asking Dracula to forsake blood." -Cal Thomas
100. "Well, my imaginary friend thinks you have serious mental problems."
101. "I can stand brute force, but brute reason is quite unbearable. There is something unfair about its use. It is hitting below the intellect." -Oscar Wilde