Saturday is the day of the week that everyone looks forward to. Unlike Fridays, which we still spend at school or at work, or Sundays, which are usually for family, Saturday is when we can all truly say that the day is ours to spend.
Saturday is perceived by many to be the better half of the weekend. You're free to do whatever you want for an entire 24 hours, and you'll still be able to rest the following day. It's your first day off after a 60-hour work week.
However, if you don't feel like spending all your free time binge watching an online series or staying at home, here are some things you may want to consider to spice up your Saturdays:
Fun Ways to Spend Your Saturdays
Take a Hike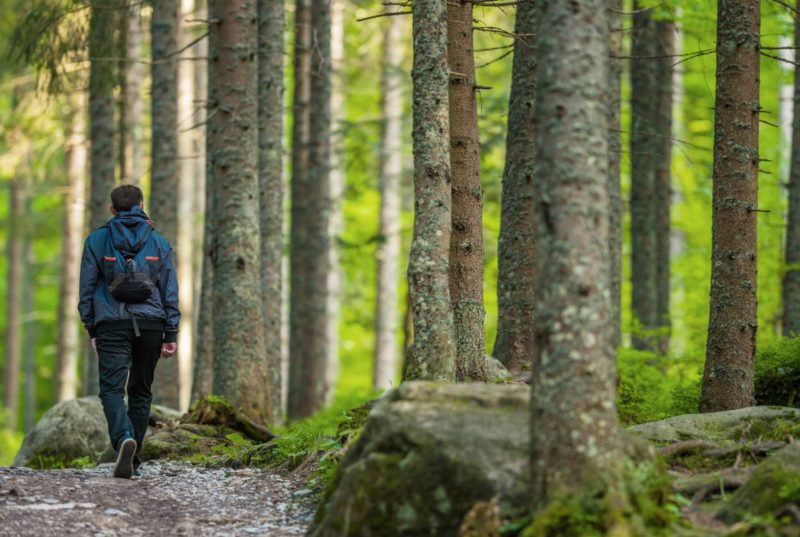 Going out for a walk is one way to escape from monotony, but if you're feeling extra adventurous, why not go hiking? Invite a few friends to go with you on a trip to the great outdoors. Get some fresh air and spend some time away from society. 
You'd be surprised to see just how refreshing a hike up a mountain or a forest trail is, especially if you aren't the type of person who goes out on nature trips. 
Exercise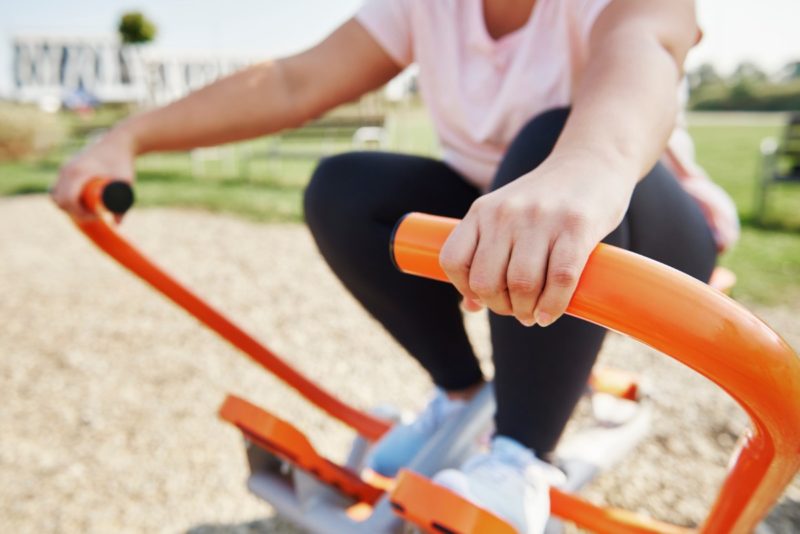 Working out may not exactly be everyone's idea of "rest and relaxation", but exercising is one way to feel great. Not only will exercise improve your physical health, but it can also boost your mood and improve mental well-being.
Exercise makes your brain release endorphins, a group of hormones which reduce stress and help fight anxiety and depression. Working out on a weekend is a superb way to keep yourself healthy while still having enough time to rest afterwards.
Learn a New Language
Learning how to speak a new language has never been easier, thanks to the plethora of free resources that are on the internet right now. If you've ever wanted to learn how to speak French or Japanese for whatever reason, there's no better time to start doing it than on a Saturday. 
Learning a new language is a great time investment. If you plan on travelling abroad, or if you just want to watch that cool new movie without reading subtitles, this idea is for you!
Stay Indoors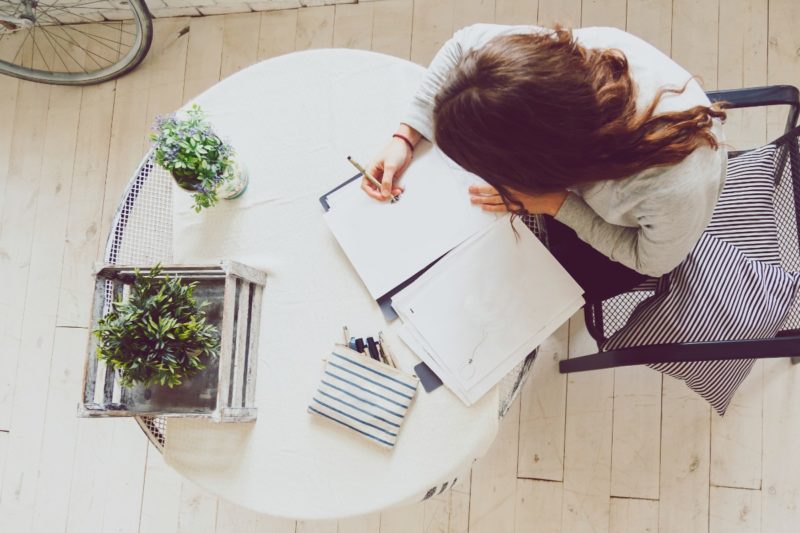 There are plenty of fun activities that you can do without having to leave the house. You can have a go at drawing, painting, or creative writing if you're feeling productive. If you don't feel like doing much work, you can grab some snacks and enjoy a movie marathon or play video game.
You're free to do whatever you want on Saturdays, but what matters most is that you enjoy your time. Here's a list of inspirational quotes to help you figure out what you want to do the most this Saturday:
Saturday Inspirational Quotes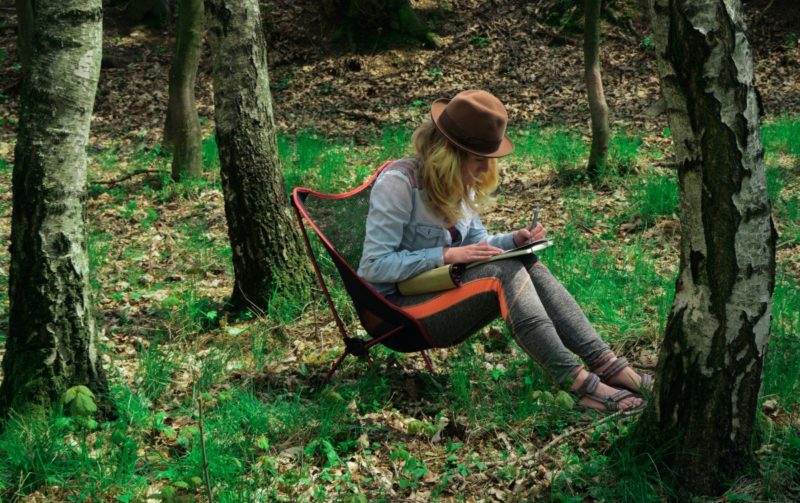 "There was nothing like a Saturday – unless it was the Saturday leading up to the last week of school and into summer vacation. That of course was all the Saturdays of your life rolled into one big shiny ball." – Nora Roberts
"Compassion is a lifetime business. You can't say something like, "I will have compassion on Monday, Thursdays and Fridays only. But for the rest, I will be cruel". That is hypocrisy." – Israelmore Ayivor
"It's not that we spend five days looking forward to just two. It's that most people do what they enjoy most on those two days. Imagine living a life where everyday are your Saturdays and Sundays. Make everyday your weekend. Make everyday a play-day…" – James A. Murphy
"I told myself that I was going to live the rest of my life as if it were Saturday." – Chip Gaines
"When you are unemployed, weekends are seven days long." – Mokokoma Mokhonoana
"Love me like Saturday night, like three glasses of champagne, like the room is spinning, like you're drunk on my love." – J. Carlyon
"Saturday night is perfect for writers because other people have 'plans.'" – Mike Birbiglia
"Different cocktails for different Saturday nights." – Drew Barrymore
"I wish that every day was Saturday and every month was October." – Charmaine J. Forde
"Saturday mornings, I've learned, are a great opportunity for kids to sneak into your bed, fall back asleep, and kick you in the face." – Dan Pearce
"Better days are coming. They are called 'Saturday' and 'Sunday'." – Author Unknown
"Life is a wretched gray Saturday, but has to be lived through." – Anthony Burgess
"Middle Age is when you're sitting at home on a Saturday night and the telephone rings and you hope it isn't for you." – Ogdan Nash
"There was nothing like a Saturday – unless it was the Saturday leading up to the last week of school and into summer vacation." – Nora Roberts
"Imagine living a life where every day are your Saturdays and Sundays. Make every day your weekend. Make every day a play-day." – James A. Murphy
"Different cocktails for different Saturday nights." – Drew Barrymore
"Love me like Saturday night, like three glasses of champagne, like the room is spinning, like you're drunk on my love" – J. Carlyon
"On the Sixth Day, God created man, the sort of result you often get when you go in to work on a Saturday." – Robert Brault
"Weekends don't count unless you spend them doing something completely pointless." – Bill Watterson
"I have to be alone very often. I'd be quite happy if I spent from Saturday night until Monday morning alone in my apartment. That's how I refuel." – Audrey Hepburn
"A kind of joyous hysteria moved into the room, everything flying before the wind, vehicles outside getting dented to hell, the crowd sweaty and the smells of aftershave, manure, clothes dried on the line, your money's worth of perfume, smoke, booze; the music subdued by the shout and babble through the bass hammer could be felt through the soles of the feet, shooting up the channels of legs to the body fork, center of everything. It is the kind of Saturday night that torches your life for a few hours, makes it seem like something is happening." – Annie Proulx
"Why should I care about you first kiss,' he said. 'You can kiss anyone you like. But sometimes if you wanted to kiss me, that would be all right, too." – Catherynne M. Valente
"Saturday is the mightiest day of the week. It's unshakably, overwhelmingly superior. Not only is it a day off of school, the following day is also a day off, like some kind of Super Saiyan bargain sale." – Wataru Watari
"Oh my sweet Saturday, I have been waiting for you for six long days." – Charmaine J Forde
"Sunday would be lost without Saturday, and I would be lost without you." – Anthony T. Hincks
"Saturday is what gives us a weekend of enjoyment." – Anthony T. Hincks
"In New York it seems like there's no Monday or Saturday or Sunday. The town is always moving. The vibe is great." – Thierry Henry
"There are places where days don't differ from each other. A good party can easily take place on a Monday as well as on a Saturday, without any issues. In this kind of places, every day is as exciting and full of events as the weekend, yet moments of peace and calm are hard to come by." – Author Unknown
"The dog doesn't know the difference between Saturday, Sunday, and Monday, so I have to walk the dog early those days too." – Donna Shalala
"We like to think of Saturday and Sunday as days when we are free of any responsibilities, but the reality is that we can never fully escape our duties. The positive thing is that there are duties that are fun and interesting, and which keep us on the track to a meaningful and beautiful life." – Author Unknown
"Without Saturday, Sunday would just be another day of the week." – Anthony T. Hincks
"I'm not sure what it was or where she sprayed it, but her scent will be the end of the life I loved. And I will find comfort in the simpleness of sitting with her on a Saturday afternoon with nothing else to do."
"It was as if each of them sensed vaguely that the Saturday afternoons of youth are few, and precious, and this feeling which neither of them could have defined or described made every moment of this time together too short, too quickly gone, yet clearer and more sharply edged than any other." – Grace Metalious
"I learned that the hardest party to pull off successfully is Saturday night dinner." – Ina Garten
"Saturday night dinner is not like any other because it comes with higher expectations. We reunite with our friends to share some moments of connection, but when we invite them over, we assume the task of entertaining and offering them a lovely night." – Author Unknown
"Your body tells you what it needs, and if you sleep past your alarm on a Saturday morning, it's probably because you need the sleep." – Sophia Bush
"The best thing about oversleeping on a Saturday is that we don't need an excuse and we don't need to apologize to anyone. On Saturdays, we are free to sleep as much as we want, as it is a good time to let our body and mind rest." – Author Unknown
"My work is like my vacation, so in a way every day is like Saturday." – Ludacris
"The best feeling in the world is knowing that we don't have to wait for Saturday to enjoy our life. This is possible when we are passionate about our work and we find joy and fulfillment in what we do. A job we are passionate about makes every day seem like a wonderful Saturday." – Author Unknown
"Weekends are a bit like rainbows; they look good from a distance but disappear when you get up close to them." – John Shirley
"The thought of Saturday and Sunday keeps us going during the work week, but unfortunately, the weekend comes and goes faster than we would like to. Before we know it, Saturday are Sunday are over, and we find ourselves dreaming about next weekend." – Author Unknown
"We need the spirit of Sunday carried over to Monday and continued until Saturday." – Edward McKendree Bounds
"The weekend restores our good vibes, but the real challenge is to keep these good vibes for the whole week. Being able to feel as excited and relaxed on a Monday as we feel on a Saturday seems difficult, but it is the secret to a happy life." – Author Unknown
"My favorite way to spend Saturday is in and out of bed, watching sports on TV and eating." – Alan King
"How we spend Saturday says a lot about ourselves, but at the same time, Saturday is that day when we have to replete our energy levels. Even if this means staying in bed or watching TV, we owe it to ourselves to rest properly." – Author Unknown
"I love Saturday nights with my best friend and a big bowl of pasta, wanting a good scare, something that will say, 'Listen, your life is not as bad as this. Your life can be so much worse'." – Vera Farmiga
"The best Saturdays nights are those spent with our loved ones. When our best friend stops over our place, we know that the night might turn into a therapeutic form of entertainment. Jokes, laughter, confessions, and advice make Saturday night a blast." – Author Unknown
"It's hard to nap on Saturday or the weekends." – Scott Eastwood
"We would all love to nap on Saturday and Sunday, but we feel guilty because it seems like a waste of time. We want to do exciting and interesting things during the weekend, not just nap. However, sometimes a nap is necessary." – Author Unknown
"Your Monday is not going to be like Saturday; the emotions are going to be different." – Jean Grae
"As much as we would hate it, we must accept that Saturdays and Mondays are made of completely different vibes. Each day welcomes different thoughts and emotions, which make it special. Saturday gives off an atmosphere of sweet laziness and joy that could never be the same on Monday." – Author Unknown
"There are…just two kinds of girls. Those who go downtown Saturday nights, and those who don't." – Edna Ferber
"People have different preferences and different ideas about how they want to spend their free time. While some are attracted to stimulating environments, others prefer a quiet, low key atmosphere. It is important to realize where we stand so we can make the most of each moment." – Author Unknown
"Spirituality is the sacred center out of which all life comes, including Mondays and Tuesdays and rainy Saturday afternoons in all their mundane and glorious detail." – Christina Baldwin
"Every moment can be beautiful if we know how to look at it. When we are open to everything, we can learn to find the joy in every single moment. A rainy Saturday is no less magical that a sunny one when our perception guides us towards finding beauty." – Author Unknown
"What can be better than to get out a book on Saturday afternoon and thrust all mundane considerations away till next week." – S. Lewis
"It is safe to say that on Saturdays we are free to put our lives on hold. Anything we might have in mind becomes an acceptable activity. Whatever we do with our time on Saturdays, we are must ensure our own happiness." – Author Unknown
"If you had to work 14 hour days, Mondays to Fridays, then you have to keep Saturdays and Sundays sacred." – Nicole Ari Parker
"We all have busy schedules and we tend to believe that working on the weekend from time to time is something that we must accept unconditionally. However, no matter how demanding our jobs would be, we need to reserve Saturdays and Sundays for ourselves if we want to remain happy and sane people." – Author Unknown
"I've taken Saturdays to be the day I pull back completely. I do things that are more creative, and I've actually found that helps me when I get back into work to be more thoughtful." – Padmasree Warrior
"Saturday can be a great day of retreat and solitude when we can be work on our inner selves and engage with our creativity. This can help us feel more at peace with ourselves and as a consequence, it can make us better and more focused workers." – Author Unknown
"Saturday, you've always been my favorite!" – Author Unknown
"I want to be known for the work I've done, as opposed to where I go on Saturday nights." – Amanda Bynes
"Saturday. It's a good day to have a good day." – Author Unknown
"We should never feel that we have to give anyone explanations about how we spend Saturday nights. If we give so much of ourselves to our jobs, we deserve to think of Saturday nights as our own private sanctuary of freedom." – Author Unknown
"No work is pending, all the duties done, join the Saturday party, let's have some fun." – Author Unknown
"Today is Saturday, which means that the only decision that you should be making is whether to have a bottle or a glass of wine." – Author Unknown
"Happy Saturday! Study nature, love nature, stay close to nature. It will never fail you." – Frank Lloyd Wright
"There was nothing like a Saturday – unless it was the Saturday leading up to the last week of school and into summer vacation." – Nora Roberts
"Saturday is here; give it a warm welcome by allowing yourself a lovely day of rest." – Author Unknown
"Saturday night is perfect for writers because other people have plans." – Mike Birbiglia
"Hip Hip Hooray, it's Saturday!" – Author Unknown
"I miss Saturday morning, rolling out of bed, not shaving, getting into my car with my girls, driving to the supermarket, squeezing the fruit, getting my car washed, taking walks." – Barack Obama
"Love me like Saturday night, like three glasses of champagne, like the room is spinning, like you're drunk on my love." – J. Carlyon
"My Saturday was going pretty well until I realized it was Sunday!" – Author Unknown
"I'm not an early bird at all. Ideally, on Saturday morning I'd allow myself a lovely lie-in. 10:45 would be just right." – Shilpa Shetty
"On a lazy Saturday morning when you're lying in bed, drifting in and out of sleep, there is a space where fantasy and reality become one." – Lynn Johnston
"My folks always let me go to the movies every Saturday. We were really motion-picture goers." – John Wayne
"There is nothing more I love more than being in a throw-down on a Saturday night." – Donald Cerrone
"I still do love monsters. And when I was a kid, they were really important to me. I couldn't wait for Saturday night." – Emil Ferris