Last Updated on January 24, 2023
Venue hire, dresses, catering, registrar fees, invitations, flowers, a wedding cake, music, entertainment, transport, photographer, hair and makeup… the list goes on. When you think of everything that's involved in a wedding, it's no wonder it's one of the biggest expenses a couple will ever have to face.
There are lots of ways in which you can save money, though. And you don't need to be a wedding planner to do it – you just have to think outside the box and not get too carried away.
The most important thing to remember is that your wedding is just one day. You don't want to spend the rest of your married life paying it back.
What are six ways to save money on your wedding?
Some of the best ways to cut back on your wedding costs are planning ahead, shopping around for the best deal and asking any skilled friends and family for help.
You can also save money on your wedding by making things yourself, hiring instead of buying outright and choosing your catering wisely.
In this article, we'll advise on the best way to do all this, so read on for some money-saving wedding tips.
Six money-saving wedding tips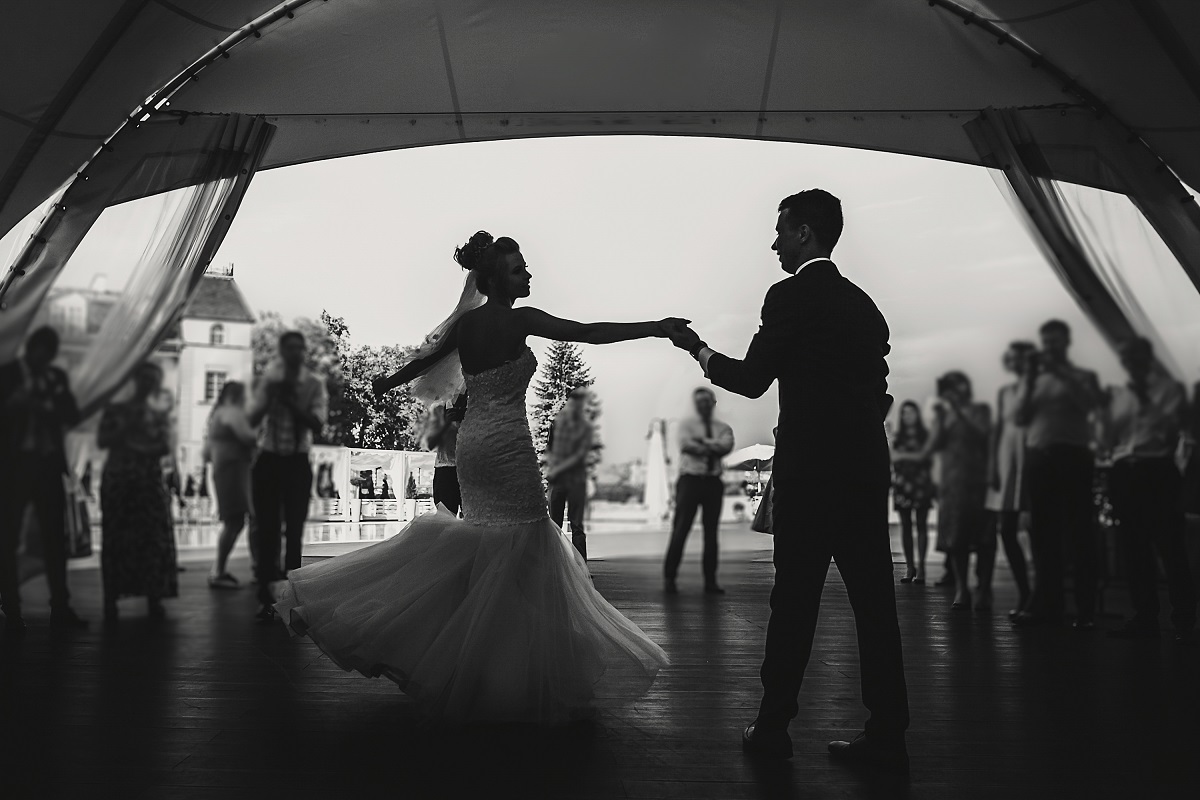 1. Plan well
The saying "Failing to prepare is preparing to fail" couldn't be more relevant than when it comes to wedding planning.
Some of the main things you'll want to think about when planning your wedding are when and where you want to have it and how much you have to spend.
When choosing your wedding venue, try to go for one that doesn't require a lot of decoration. If you have it outside in a beautiful location, there's no need for expensive flower arrangements and other decorations. It's also much cheaper to hire a marquee than pay for an actual venue, and festival-themed weddings are increasingly popular. Opting for a more unusual wedding venue – like a library, museum or boat – could also save you a great deal.
The most expensive time to have a wedding is on a Saturday over the summer, so consider a mid-week wedding date or having your celebration in the winter. If you'd rather a weekend wedding, Fridays and Sundays are cheaper options. A Sunday morning brunch with mimosas can be just as much fun as a Saturday afternoon in July.
It might also be worth asking your venue whether they have any vacant dates they're trying to fill. They may well offer you one at a discounted rate.
With all the different options available, it can be easy to get carried away with the wedding planning, so it's essential to create a budget and make sure you stick to it. Keeping a record of all your expenses is one of the best ways to ensure you stay on track.
2. Shop around
You might have your heart set on that wedding venue you've been dreaming about for years, but shopping around for the best offers can save you hundreds – or even thousands – of pounds.
A dual-purpose venue that can accommodate your reception as well as your ceremony will save on decoration and transport costs, while venues with all-inclusive packages are even better value.
Alcohol can be one of the biggest wedding expenses, so look out for venues that will let you bring your own drink or, if you have a big back garden, you could even have your wedding at home.
If you really are unwilling to compromise on your dream venue, you can cut bar costs by only serving beer and wine to your guests, instead of pricey cocktails and champagne. And put a cap on your 'open bar' tab so you're not presented with an eye-watering bill at the end of the night.
Shopping around doesn't just apply to venues though, so keep a look out for sales and offers advertised by caterers, photographers, musicians, hairdressers and makeup artists too.
3. Call in favors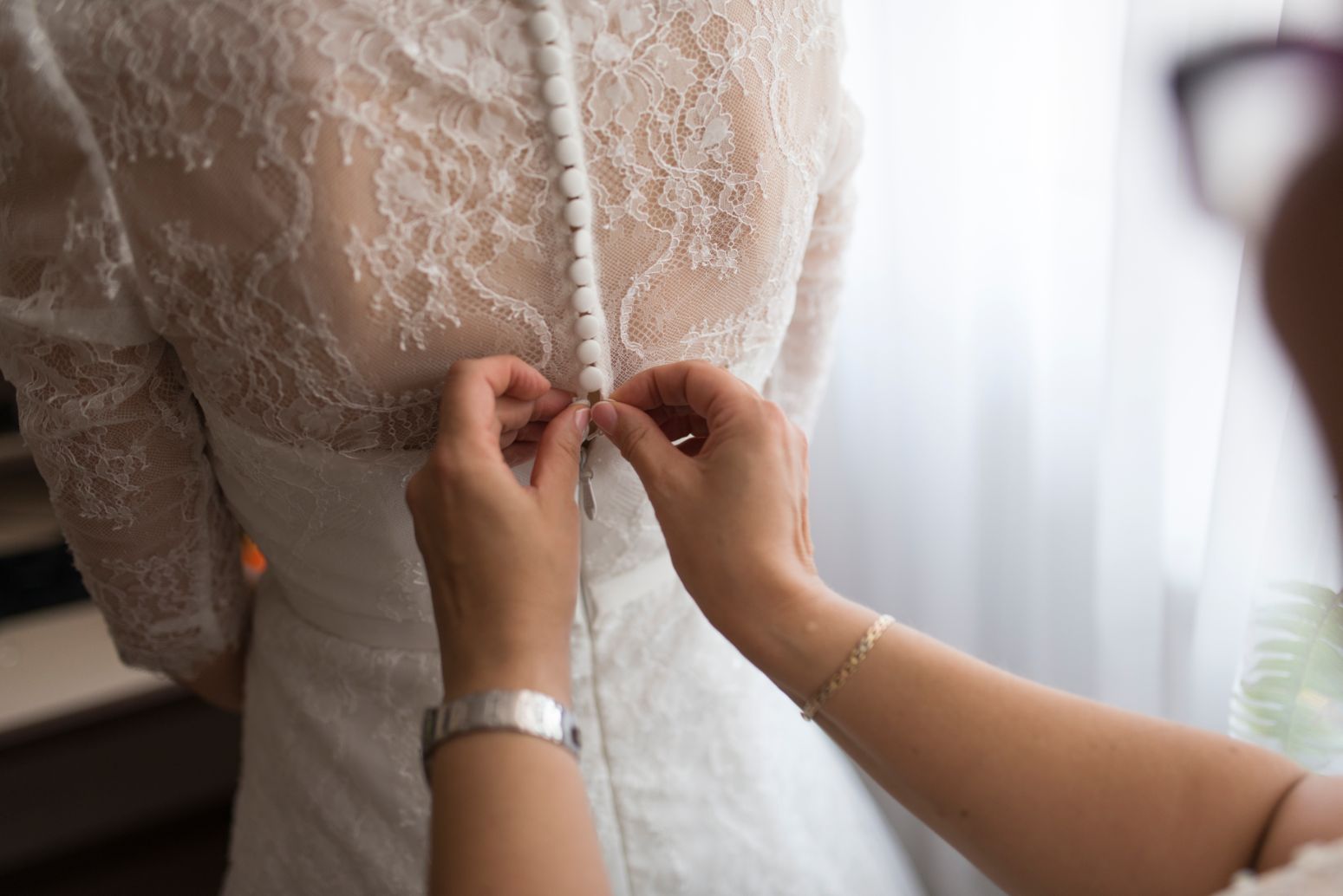 Do you have a sister who's a makeup artist, a brother who's a hairdresser or a friend who bakes delicious cakes or takes great photographs? Instead of paying through the nose for wedding services provided by someone you don't know, consider calling in favors instead.
It might feel like you're taking advantage, but you can always ask them to help you out on the day instead of buying you a wedding gift.
4. Make your own invites and decorations
DIY projects can save lots of money, so why not have a go at making your own wedding invitations and decorations?
You can create beautiful centrepieces and wedding favors by upcycling glass jars and bottles using spray paint, colorful beads and dried flowers from the garden.
Even if you're not particularly artistic, there are plenty of resources available online that you can download for next-to-nothing.
5. Hire instead of buying
Wedding gowns are notorious for being one of the most expensive parts of a wedding. But instead of spending a fortune on a dress you're only going to wear once, it makes more sense to hire your wedding attire.
If you would rather own your wedding dress, you can cut costs by buying a pre-owned gown or shopping at sample sales. You might even get lucky with a designer dress.
6. Choose your catering wisely
Rather than having a sit-down dinner, consider hiring a food truck or having a hog roast. Buffet-style catering is generally much cheaper than a formal, plated meal with waited service. Your favorite local restaurant might even offer catering options at a much cheaper cost than a traditional wedding caterer.
When it comes to the wedding cake, it's helpful to know that buttercream is much cheaper than fondant – and it's much tastier too. Another good money-saving tip is to have a small cake you can cut for photos, with less expensive tray bakes for your guests to eat.
Summary
Getting married is one of the most expensive things a couple will have to pay for, but there are plenty of ways in which you can cut back on costs.
Some of these include planning ahead, shopping around for the best deal and asking friends and family for help with things like hair and makeup, photography and the wedding cake. You can also make things yourself, hire your wedding attire instead of buying it outright and choose your catering wisely.