Last Updated on March 8, 2022
Online shopping is easy. That's the whole point. Why take the time to travel to a store and trawl its aisles to find exactly what you're looking for when you can do the same thing in the comfort of your home?
Online shopping's ease has a dark side, of course — financial and emotional pain. If you're worried that you're spending more than you should with your favorite online retailers and that your hobby is detracting from the more important things in life, give these time- and money-saving strategies a try.
1. Pay Attention to Free Shipping Minimums
The sticker price isn't the whole price when you have to pay for shipping. Luckily, most major online retailers offer free shipping on orders above a certain dollar amount. Know what that amount is for every retailer you regularly patronize.
Keep track of these minimums in a spreadsheet.
2. Check Reputable Review Websites First
Never shop without consulting reputable third-party reviews first. Try an easy-to-navigate review site like Ideaing. Bookmark your favorite review sites and begin each online product search there.
3. Download a Cash Back Browser Plug-in
These plug-ins are a dime a dozen — except better, because they're totally free. Since each has its own mix of deals, use a different one for each browser on your machine for the best results.
4. Resist the Temptation to Impulse Buy
Make your shopping list before you begin shopping and promise yourself that you won't deviate from it. Otherwise, you run the risk of succumbing to the temptation of the impulse buy and exceeding your shopping budget in the process.
5. Purchase Off-Brand Items for Less
One of the many benefits of online shopping is unprecedented access to high-quality off-brand items that cost a fraction of brand-name alternatives. Some of the biggest retailers in the business, including Amazon, now have extensive off-brand catalogs.
6. Set Price Alerts and Wait for Sales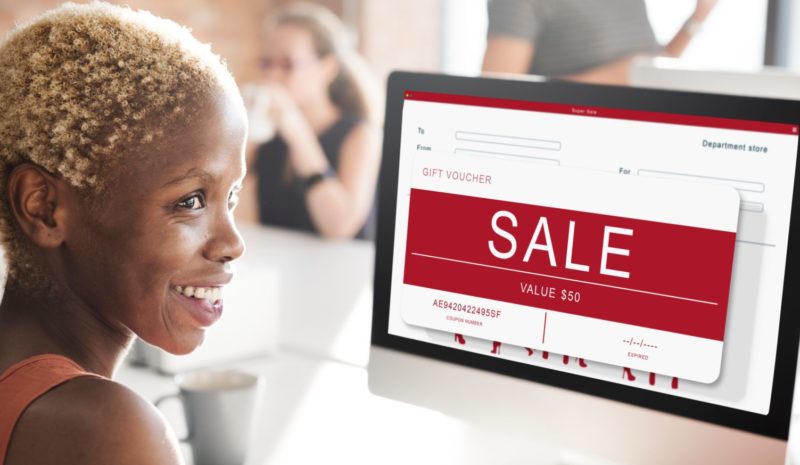 Have patience! Unless you have a good reason for feeling the urgency, take a step back and wait until the deals are too good to pass up. Use a browser extension to set price alerts on your favorite retail websites. This way, the deals come to you.
7. Before You Buy, Take One Last Gut Check
And ask yourself, "Do I really need this thing?" More often than we'd like to admit, the answer is a resounding "no." If you can see yourself living without it and not really compromising your quality of life in the process, you can probably take a pass on buying it.
Call it reverse Kondoing, if you must — it's a good habit for frugal online shoppers, that's for sure.
Spend Smarter, Not Harder
These seven strategies will make you a more sophisticated and frugal online shopper. If the prospect of implementing all seven at once is too much for you to bear, try a different one each time you need to buy something online and see which work best. You'll be amazed at the power of simple, positive changes in your shopping and spending habits.