Who Is Scarlett Johansson?
Scarlett Ingrid Johansson is an American actress and singer whose films have grossed more than $14.3 billion worldwide.

Outside of acting and singing, Johansson is renowned for her selfless philanthropic endeavors. She is also an outspoken political activist and has largely supported the ideologies of the Democratic Party.
Quick Facts
| | |
| --- | --- |
| Full Name: | Scarlett Ingrid Johansson |
| Popular Name: | Scarlett Johansson |
| Gender: | Female |
| Birth Date: | November 22, 1984 |
| Age: | 38 years |
| Parents: | Karsten Olaf Johansson and Melanie Sloan |
| Siblings: | Vanessa Johansson, Hunter Johansson, and Adrian Johansson (all blood siblings) and Christian Johansson (half-sibling from her father's first marriage) |
| Birth Place: | New York City, New York |
| Nationality: | American and Danish |
| Ethnicity: | Danish, Swedish, and Jewish |
| Education: | PS 41 Elementary School, Lee Strasberg Theatre Institute, and Professional Children's School (PCS) |
| Marital Status: | Married. Previously married to Ryan Reynolds (2008 to 2011) and Romain Dauriac (2014 to 2017) |
| Sexual Orientation: | Straight |
| Wife/Spouse: | Colin Jost (m. 2020) |
| Children: | Rose Dorothy Dauriac (from her second marriage to Romain Dauriac) |
| Dating: | N/A |
| Net Worth: | USD 165 million |
| Source of Wealth: | Acting, Singing, Endorsement Deals, and Other Ventures |
| Height: | 5′ 3″ (1.6 m) |
| Weight: | 57 kg; In pounds: 125 lbs. |
Early Life and Career Information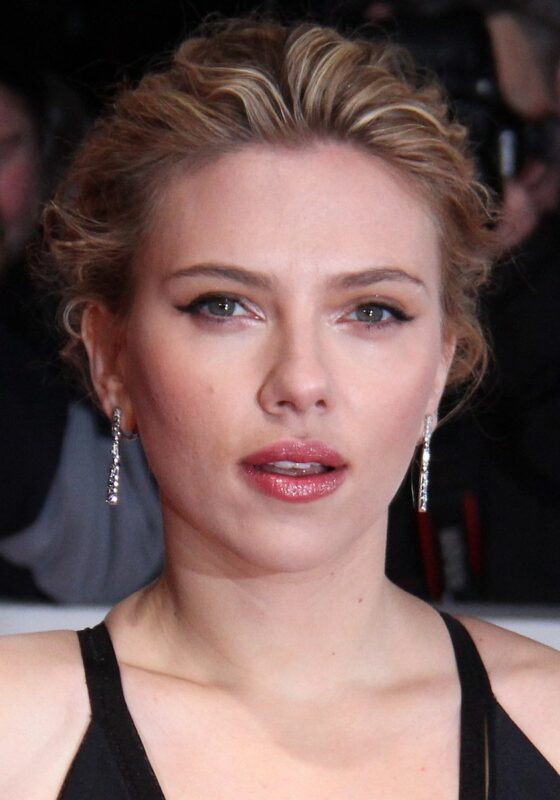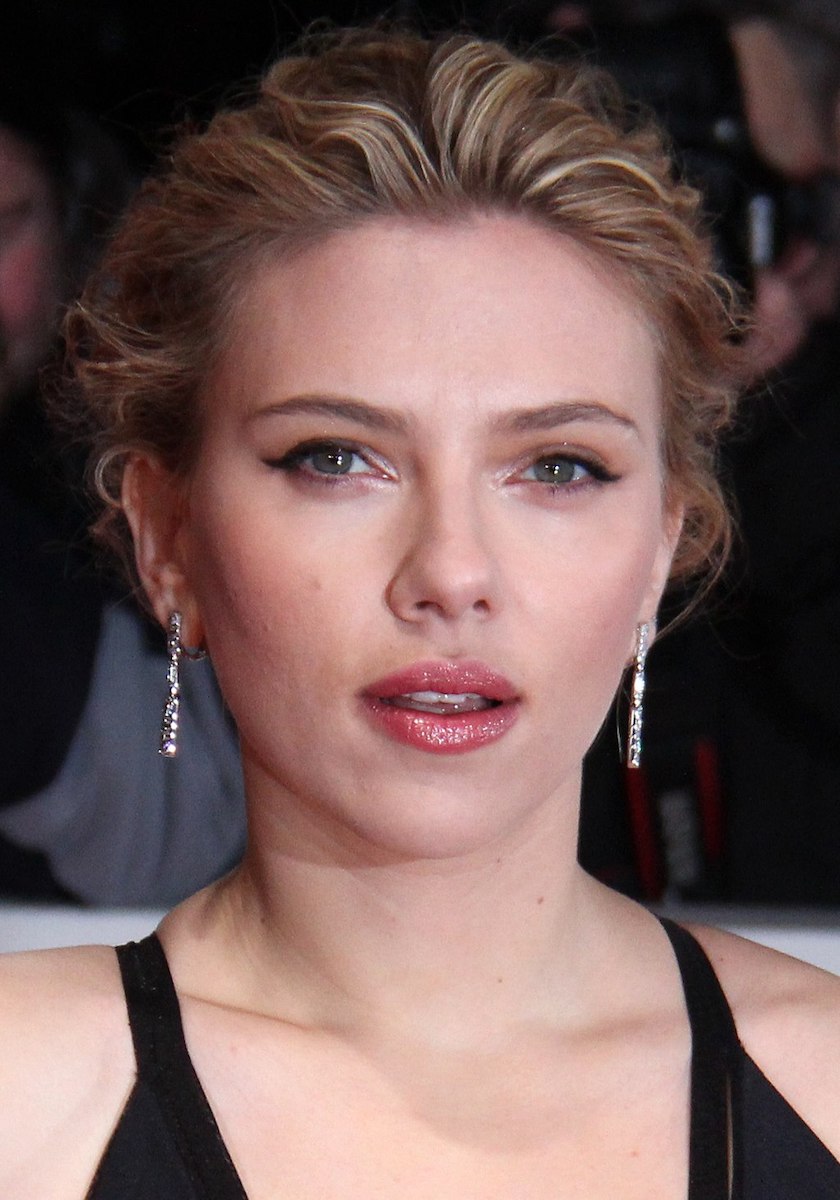 Scarlett Johansson was born on November 22, 1984, in New York City, New York, to Karsten Olaf Johansson and Melanie Sloan. Her father is an architect, whereas her mother was a producer.

Johansson developed an interest in the entertainment industry at a very early age. She often performed song-and-dance routines for her family and was especially interested in jazz hands and musical theatre. Johansson also practiced acting along with one of her brothers, who was eventually signed by a talent agent. She became a bit disappointed that the talent agent chose her brother over her, but was determined to pursue her acting career in earnest.

Johansson would later join the Lee Strasberg Theatre Institute where she auditioned for commercials. However, she lost interest and decided to throw her full weight behind film and theatre.

Scarlett made her debut stage appearance in the Off-Broadway play Sophistry, where she only had two lines. At the age of nine, she made her film debut in the 1994 fantasy comedy, North. She gained wider prominence in 1996's Manny & Lo, 1998's The Horse Whisperer and 2001's Ghost World.

Johansson has since appeared in scores of other movies, including:

• Girl with a Pearl Earring (2003),
• Lost in Translation (2003),
• A Love Song for Bobby Long (2004),
• Match Point (2005),
• The Prestige (2006),
• Vicky Cristina Barcelona (2008),
• The Other Boleyn Girl (2008)
• The Marvel franchise (from 2010),
• Her (2013),
• Under the Skin (2013),
• Lucy (2014),
• The Black Dahlia (2006),
• Ghost in the Shell (2017),
• Jojo Rabbit (2019), and
• Marriage Story (2019)

In addition to acting, Scarlett Johansson has also pursued a career in music. She released her debut album, Anywhere I Lay My Head in 2008 and the collaborative album, Break Up in 2009. Both albums featured on the U.S Billboard 200.
Scarlett Johansson's Net Worth
As of 2023, Scarlett Johansson had a net worth of $165 million. Johansson has been the highest-paid actress on the planet since 2018, earning an average of $10 to 20 million for every film she stars in. She earned as much as $17.5 million in base salary from Ghost in the Shell (2017).

Johansson is also considered one of the highest-grossing box office celebrities of all time. To date, the films that she has appeared in (excluding cameo appearances) have grossed upwards of $14.3 million worldwide.
1. Scarlett Johansson's Earnings from the Entertainment Industry
Scarlett Johansson earned $40 million from movie and endorsements between August 2017 and August 2018. Her earnings increased the following year to $55 million.

But while Johansson is currently the highest-paid actress on earth, she hasn't always earned hefty movie salaries. She made just $400,000 for her role as Black Widow in Iron Man 2. After making six Marvel appearances, she was eventually able to earn $15 million for her standalone Black Widow film. Johansson reportedly earned $15 million each for her role in Avengers: Infinity War and Avengers: Endgame.

In addition to her big-screen endeavors, another way Scarlett Johansson makes money from the entertainment industry is by appearing on stage productions. Johansson made her Broadway debut in 2010 by appearing on a revival of View from the Bridge. Thanks to her performance in this production, Scarlett went on to win the 2010 Tony Award for Best Performance by a Featured Actress in a Play.

Scarlett Johansson also enjoys a successful career in music. She made her music debut in 2006 by singing the track Summertime for Unexpected Dreams. The following year, she appeared in Justin Timberlake's music video for What Goes Around… Comes Around. In 2008, Johansson released her debut album titled Anywhere I Lay My Head. A year later, she followed with the collaborative album Break Up, with Peter Yorn.
2. Scarlett Johansson's Endorsement Earnings
In addition to her various endeavors in the entertainment industry, Scarlett Johansson also makes decent cash from endorsement deals. She can earn between $10 and 20 million annually in endorsement deals alone.

For some time, Johansson was the official face of Calvin Klein fragrances. In 2006, she inked a deal with L'Oréal Paris, where she represented the brand's HIP High-Intensity Pigments. According to reports, Johansson was earning as much as $3 million annually from her deal with L'Oréal Paris. The same year she entered an endorsement contract with L'Oréal Paris, Johansson signed yet another deal with Louis Vuitton.

In 2013, the actress appeared in a campaign for Dolce & Gabbana, alongside actor Matthew McConaughey.
3. Scarlett Johansson's Real Estate Portfolio
Scarlett Johansson's real estate portfolio is estimated at around $20 million.

The following are some of the real estate properties she has acquired over the years:

• An apartment located in midtown Manhattan, purchased in 2009 at a cost of $2.1 million,
• A 1.5-acre spread based in Amagansett, New York, which she purchased in 2013 for 3.5 million,
• A home in Los Feliz, Los Angeles, acquired in 2014 at a cost of $4 million, and
• A large secluded mansion in upstate New York, acquired in 2018 for $4 million
Lessons from Scarlett Johansson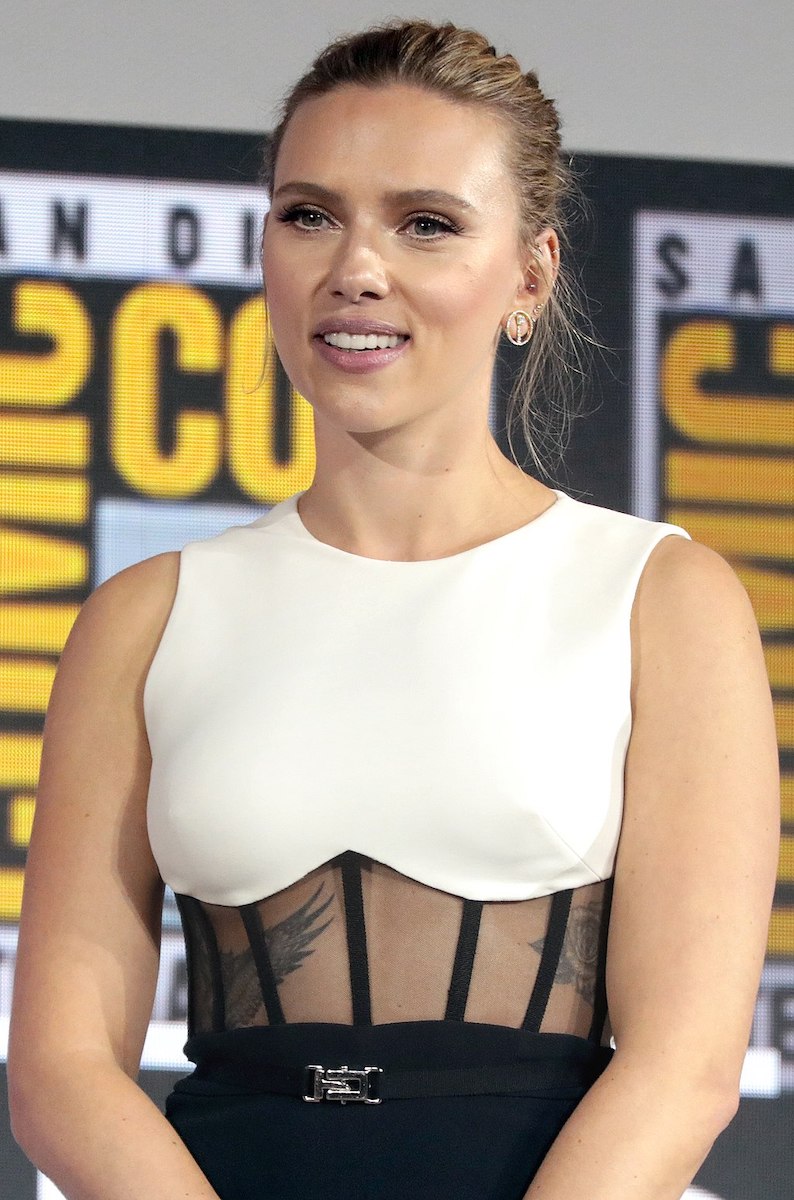 1. Don't be afraid to dream

Scarlett Johansson dreamt of becoming an actress and musician at the tender age of four. Thanks to her persistence and support from her parents, Johansson nurtured her talents over the years to emerge as one of Hollywood's most sought-after celebrities.

2. Make your own path

Johansson believes that we're all destined for greatness. However, you've got to identify your path and fight your own way to success.

3. Be proud of your identity

There's no limit to how far we can go if we only embraced our identities, however divergent they may be. According to Scarlett Johansson, ''we're all unique and we're all capable of making this world much more beautiful in our own special ways.''
Famous Quotes by Scarlett Johansson
"Being a movie star is a quality that somebody sort of embodies, and being a celebrity is something that people give to you. It has to do with being recognizable, as opposed to something that people recognize in you. I just hope to make good movies. I know that sounds simple, but it's true."
"I definitely believe in plastic surgery. I don't want to be an old hag. There's no fun in that."
"I do think on some basic level we are animals and by instinct we kind of breed accordingly. But, as much as I believe that, I work really hard when I'm in a relationship to make it work in a monogamous way."
"I hope they make a video game of me. At least I wouldn't have any cellulite then."
"One of the best things for a woman to hear is that she is sexy."
Final Word
Scarlett Johansson enjoys the prestigious title of Hollywood's highest-paid actress, a title she has held since 2018. She is one of the few talented actresses who's also endowed with good looks and has been described as a sex symbol by various media outlets.