Last Updated on January 24, 2023
Want to tweet day and night without touching the computer? Well now you can. Its a good thing to tweet at least once every hour. This will keep your followers happy and informed.
Keep two things in mind, your followers are all in different time zones, and your tweets get replaced by others almost instantly. With these reasons at hand you can't expect to tweet once a day and get noticed. What you can do is schedule future tweets and stay active.
This way you will show up frequently in your followers timeline and improve your presence. Just make sure not to tweet spam. Thats just asking to hit the unfollow button. Go ahead, look around and find the app that suits you best.
1. Twuffer
Twuffer allows the Twitter user to compose a list of future tweets, and schedule their release.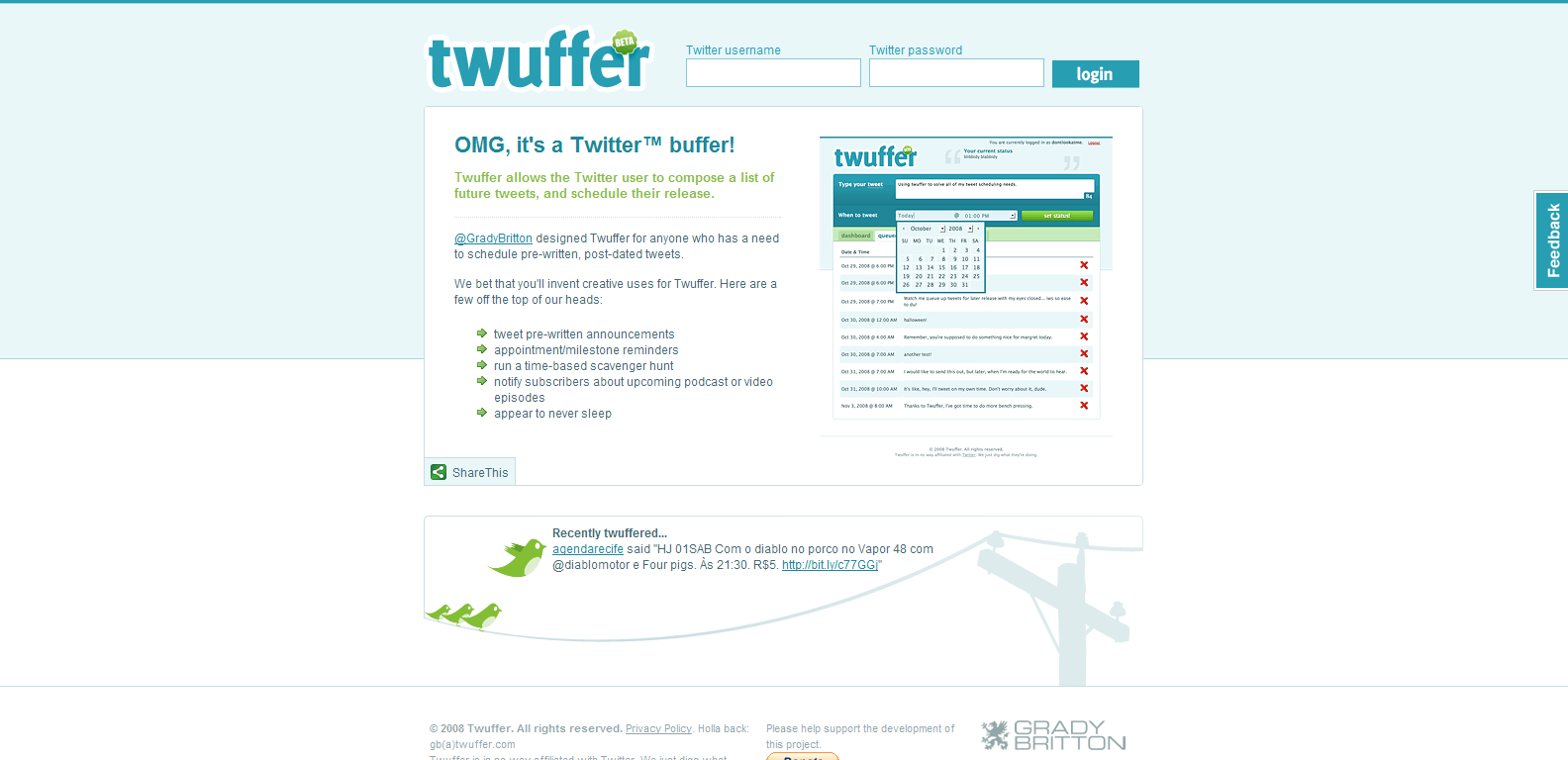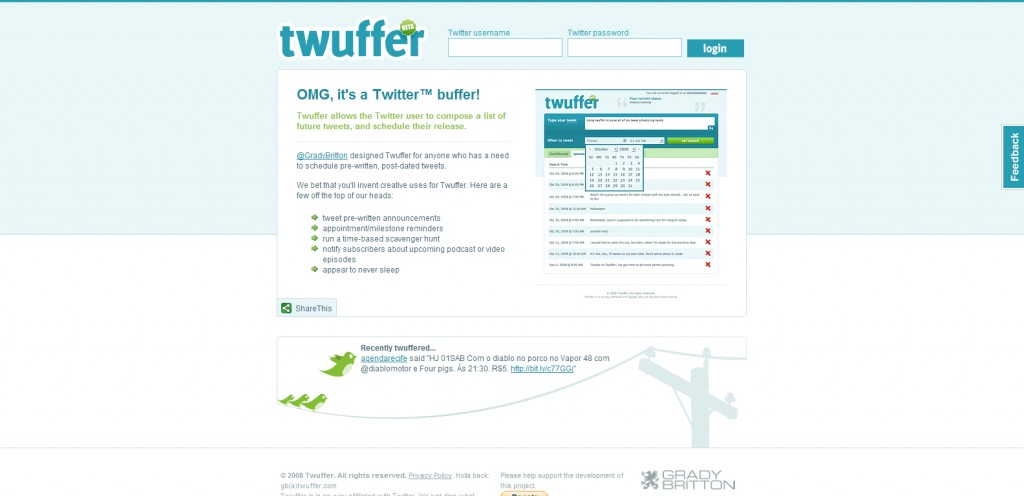 2. Socialoomph
SocialOomph.com is a service that provides free and paid productivity enhancement services for social media users.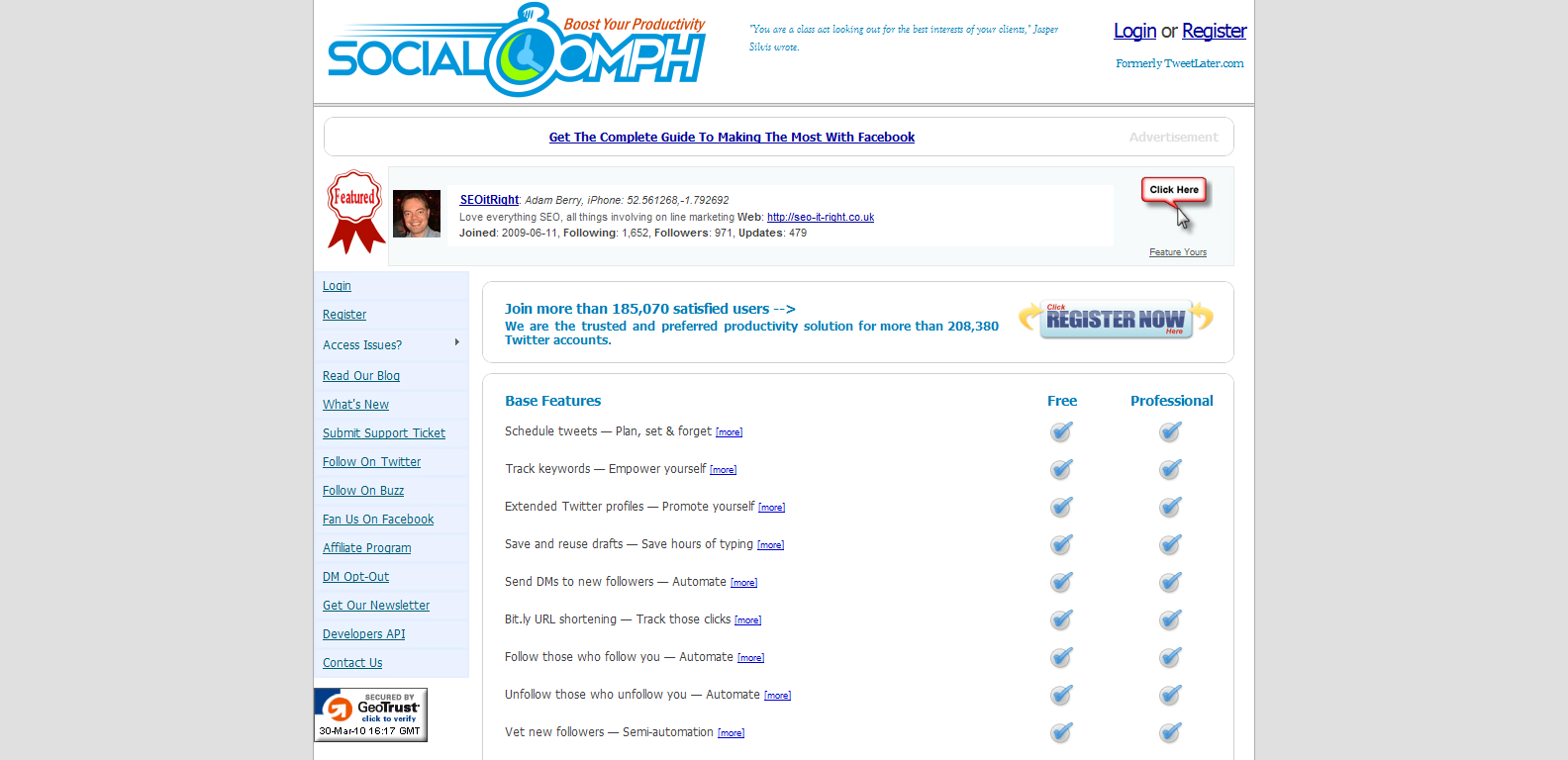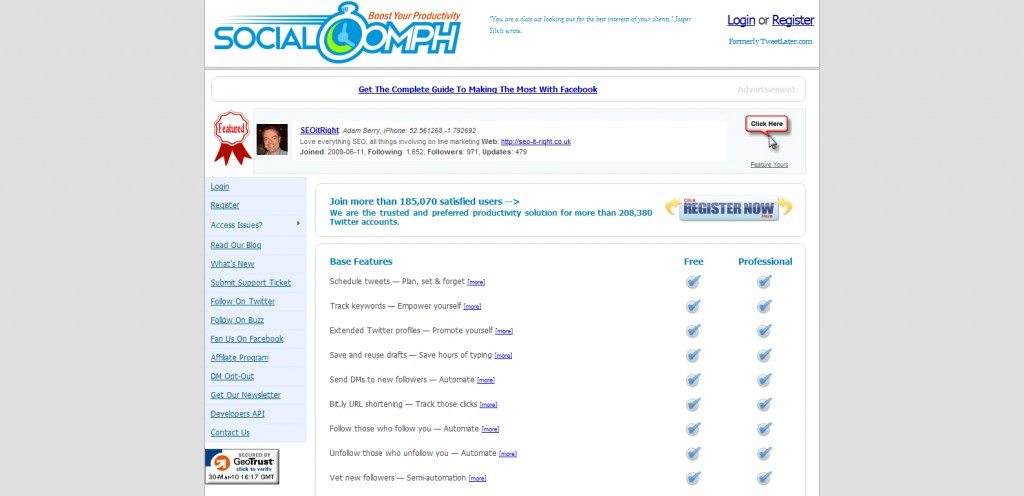 3. FutureTweets
FutureTweets.com is a free service that lets you schedule your Twitter messages. Send it at a specific time in the future or send a reoccuring Tweet daily, weekly, monthly or yearly!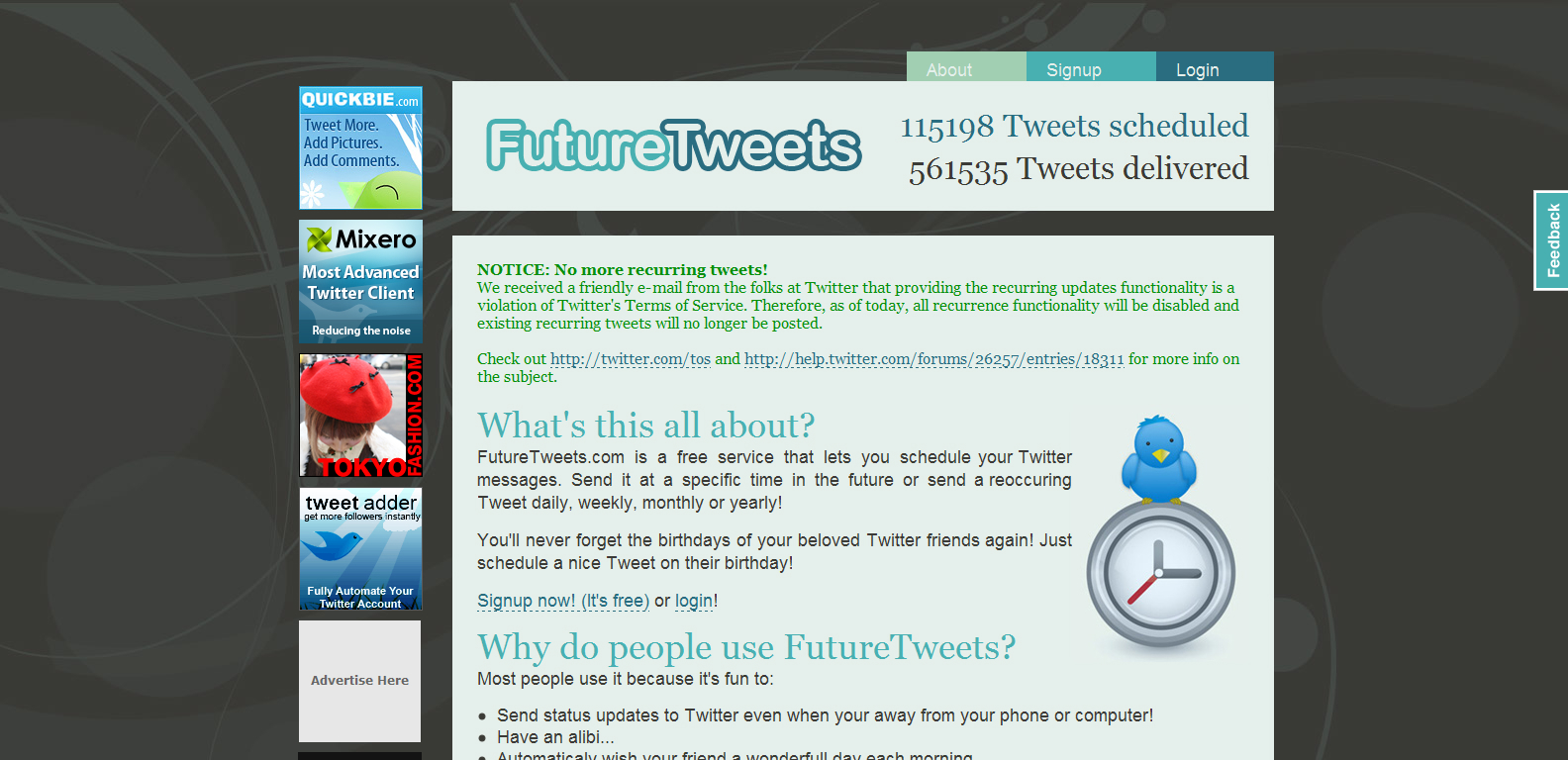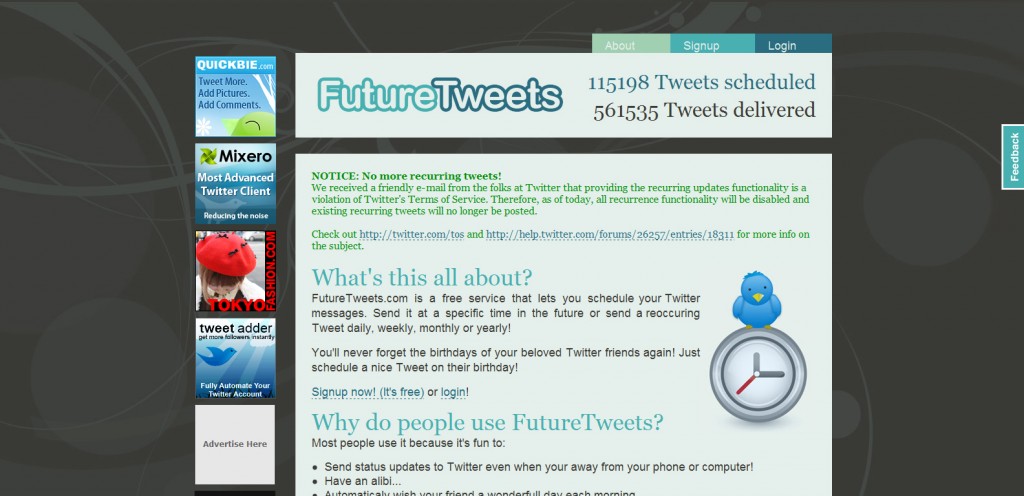 4. DynamicTweets
Allows individuals or businesses to enter future tweets and schedule them to be posted at a specified day and time.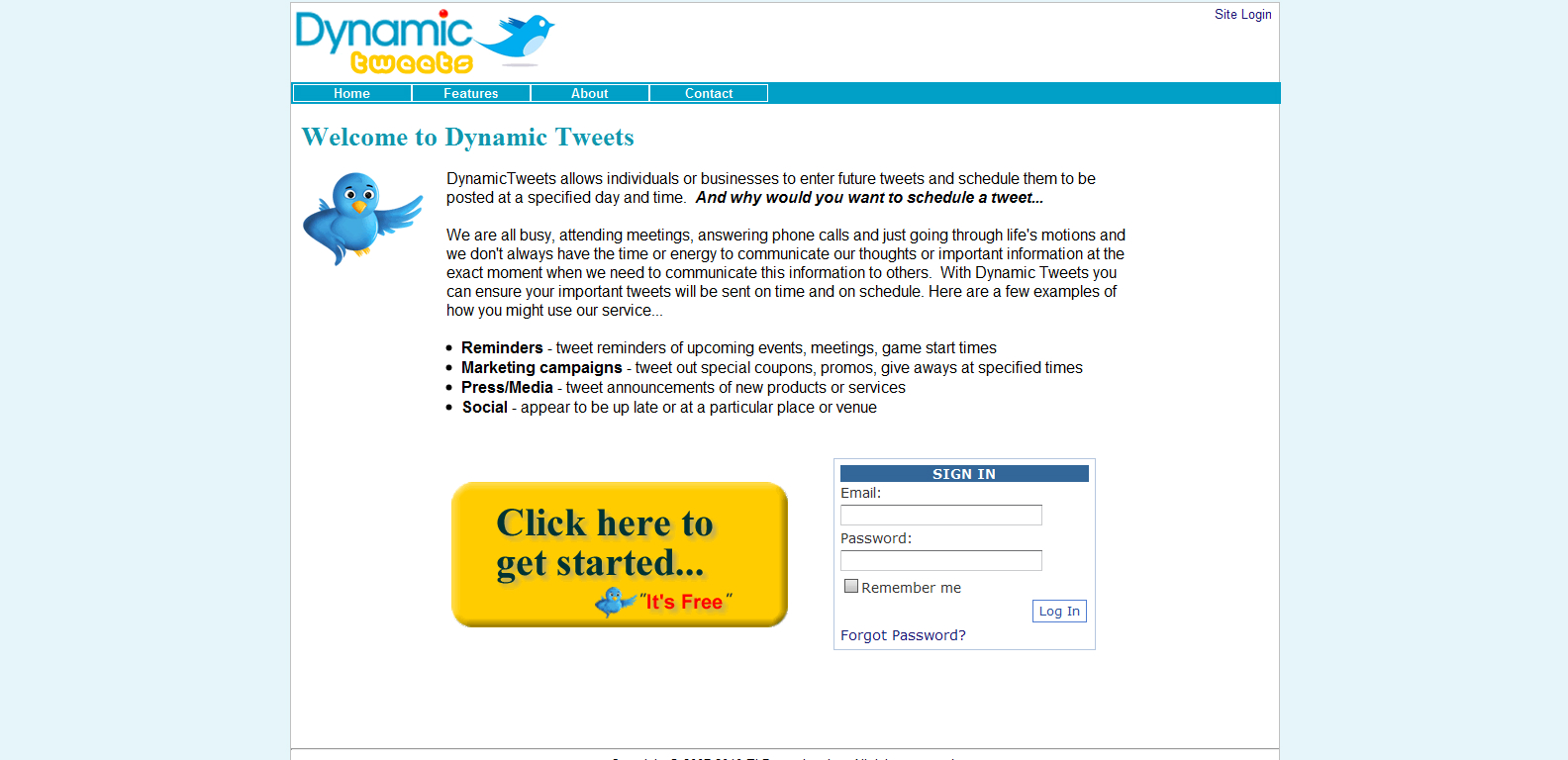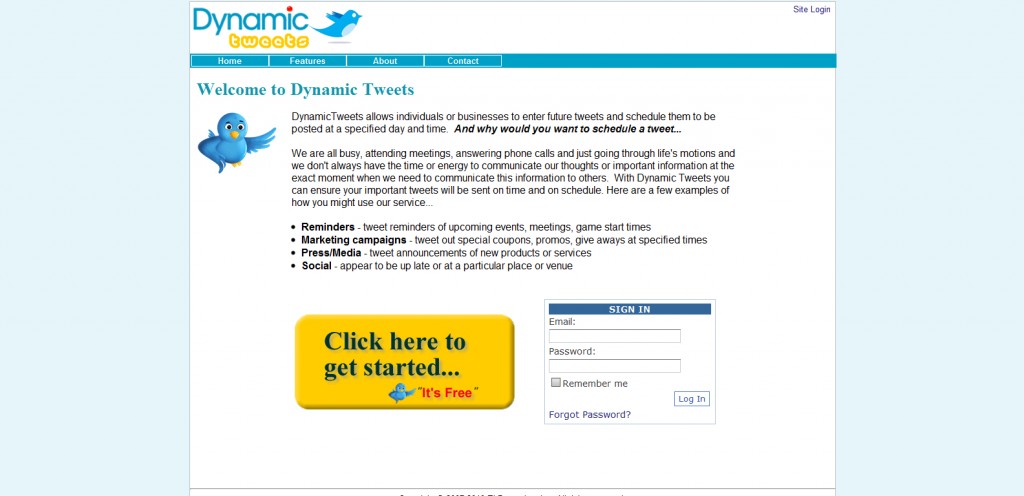 5. Su.pr
Stumbleupon's URL shortener, that has a Twitter/Facebook scheduler as the added bonus.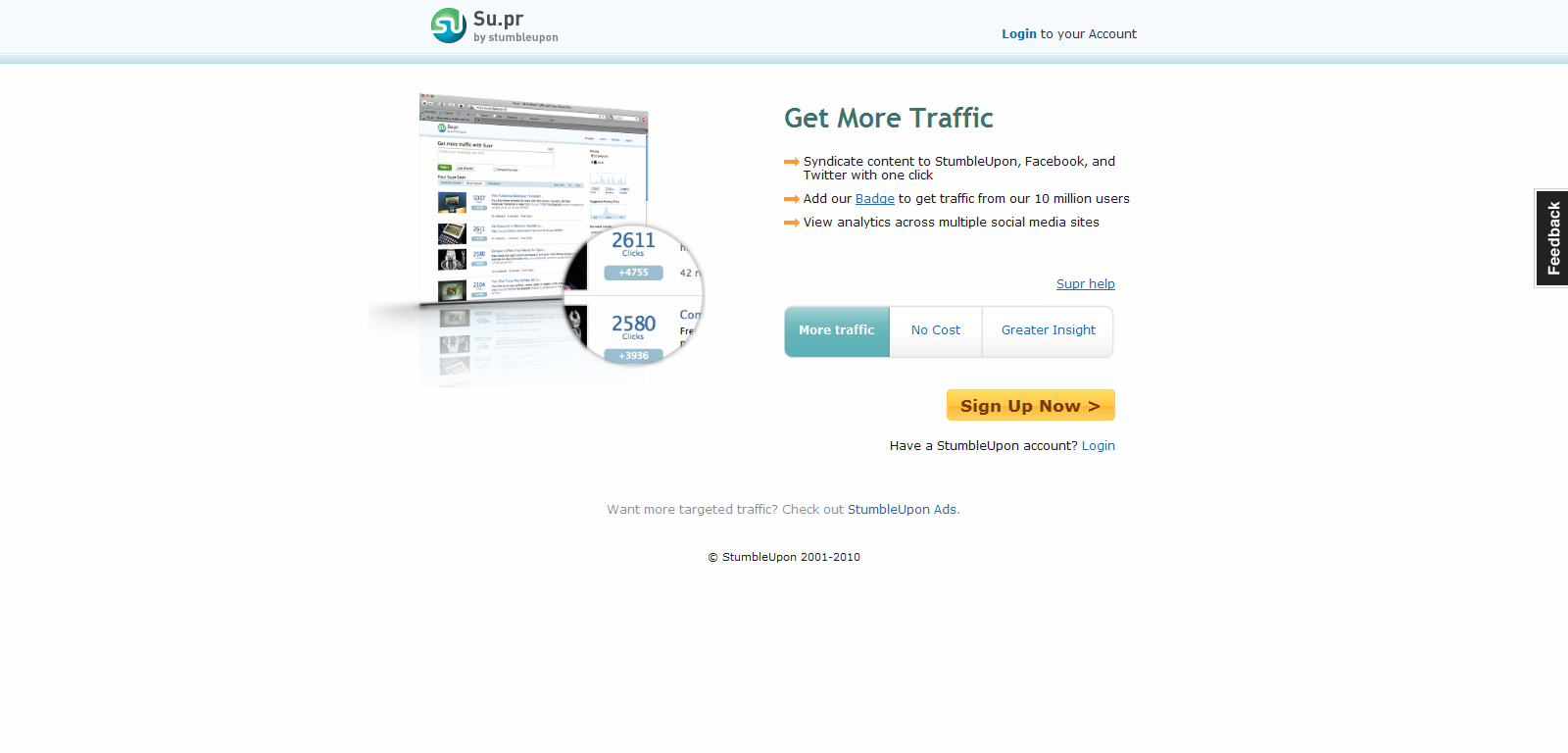 6. HootSuite
An amazing twitter client thats easy to use and very useful. It offers tons of features, including future tweets.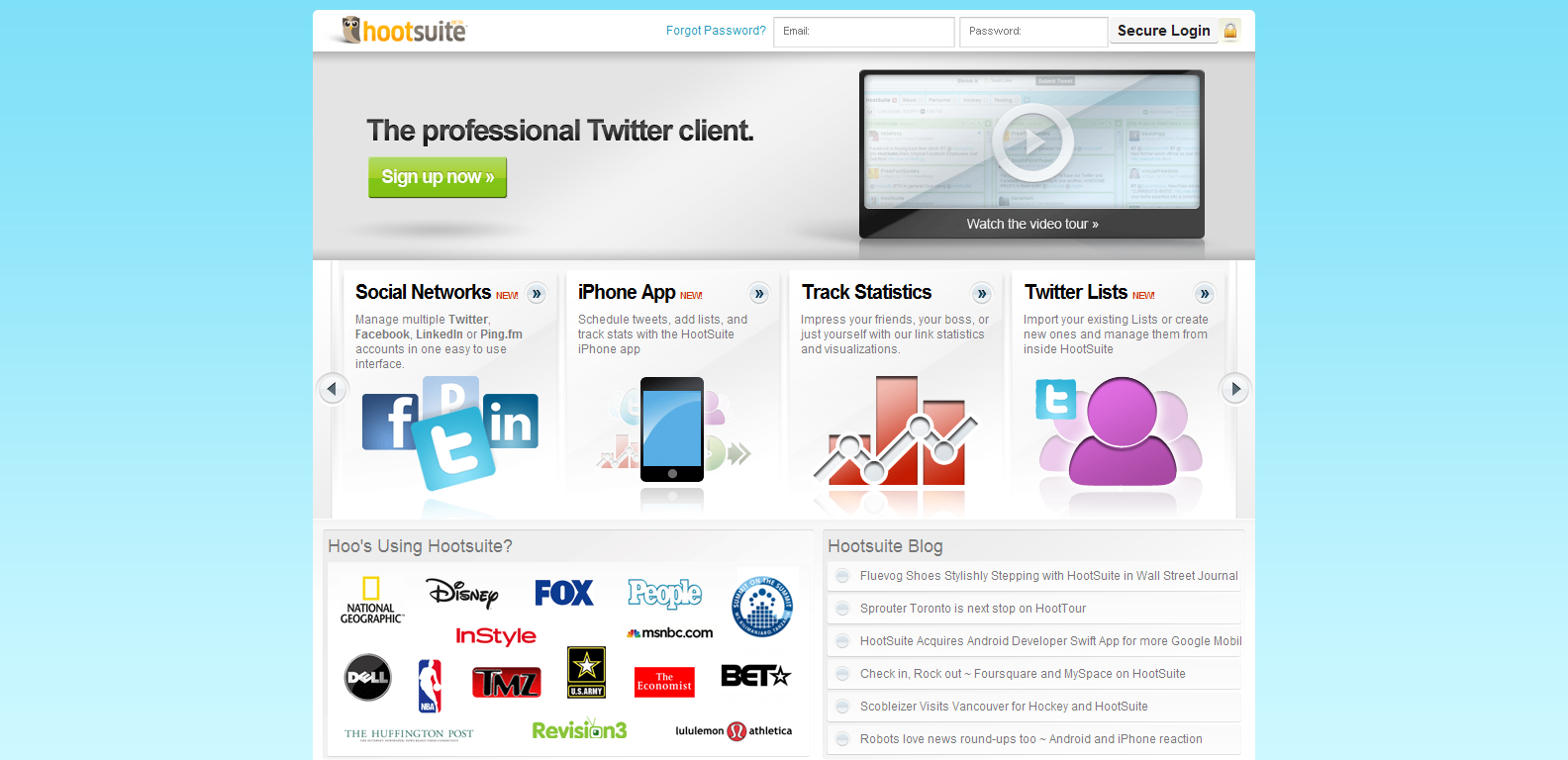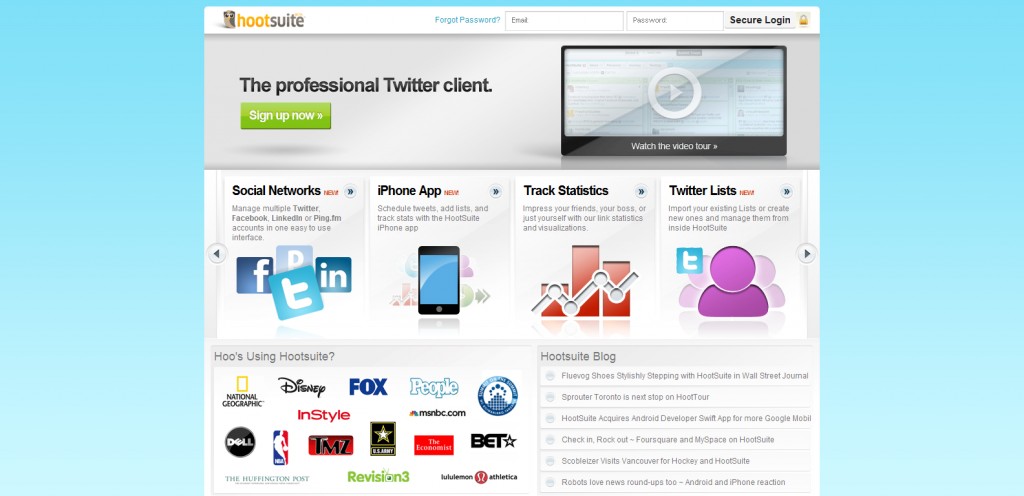 7. Cotweet
Engage people throughout your company — Share the job of being on duty. Tap the collective wisdom of people across functional areas like marketing, PR and customer service. Assign tasks and track follow-ups.
Focus on the conversations that matter — Know when you need to jump in. Track your exchanges through simple case management. Schedule updates to make company announcements.
Keep your brand human — Automatically include signatures in your updates to identify who's talking and keep conversations personal.
8. Autotweeter
The tweet,reply,follow request can be scheduled with a time interval.AutoTweeter will send tweets according to the time interval you have specified.In addition to scheduling tweets,Autotweeter can also send quick tweets.Autotweeter also have built in URL shortening service using bit.ly.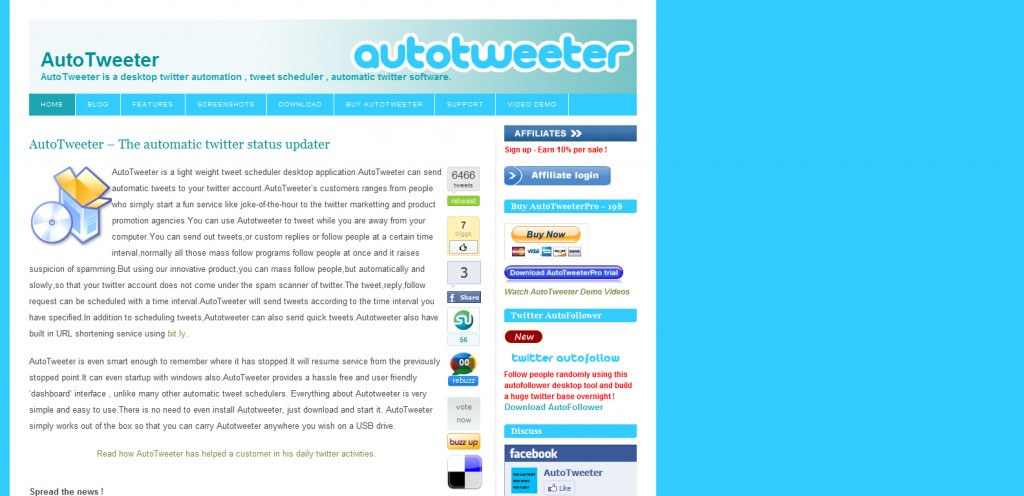 9. Pluggio
Make Twitter Easy. Discover your ContentGrow your Following.
Schedule your Tweets.
Be the SIGNAL not the NOISE.
10. Tweet-u-later
You can create your Twitter messages and Twitter updates here at Tweet-U-Later.com and tell us to post them at any future date and time. Schedule your Tweet now or tweet later… as many messages as you want.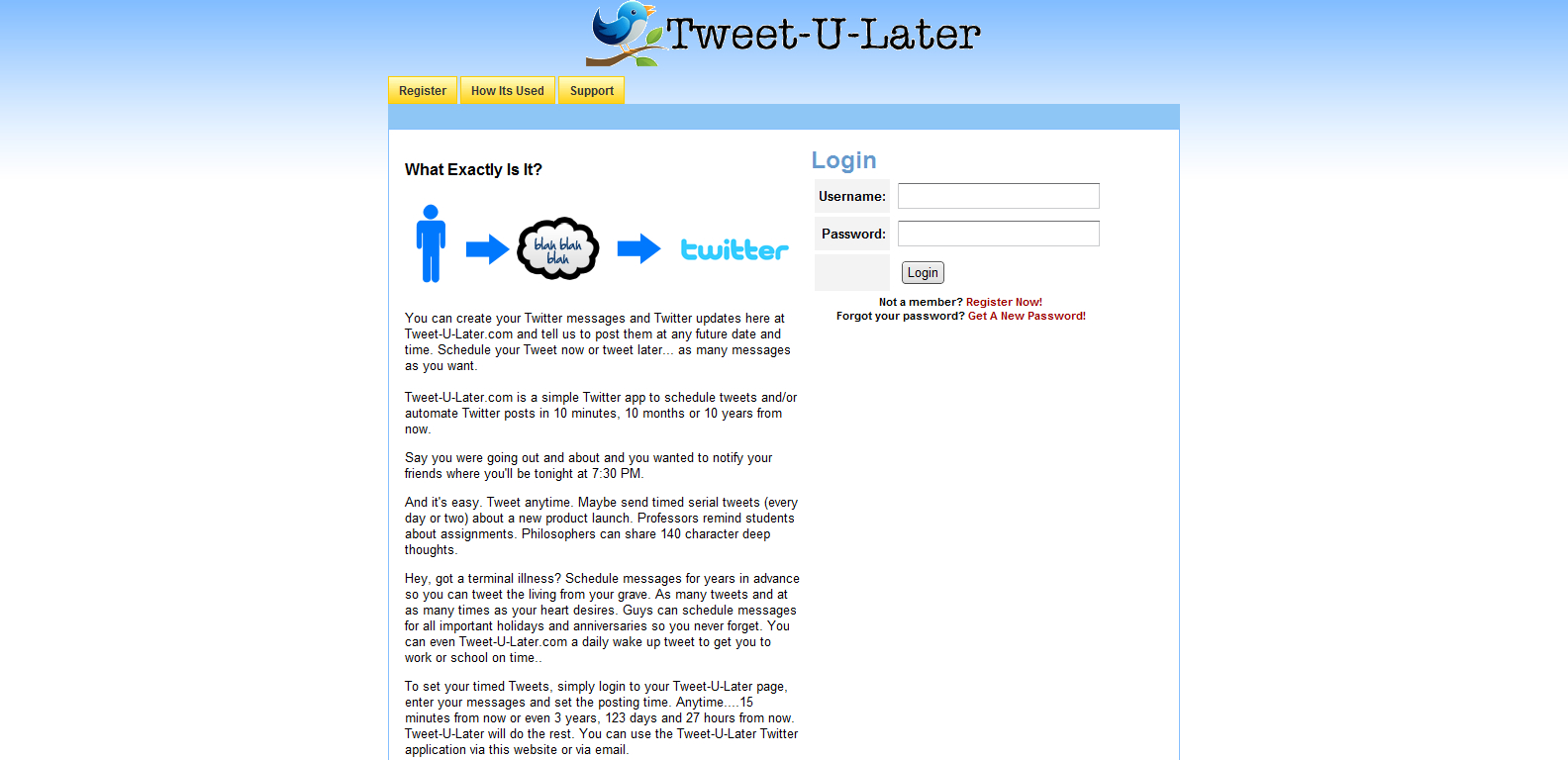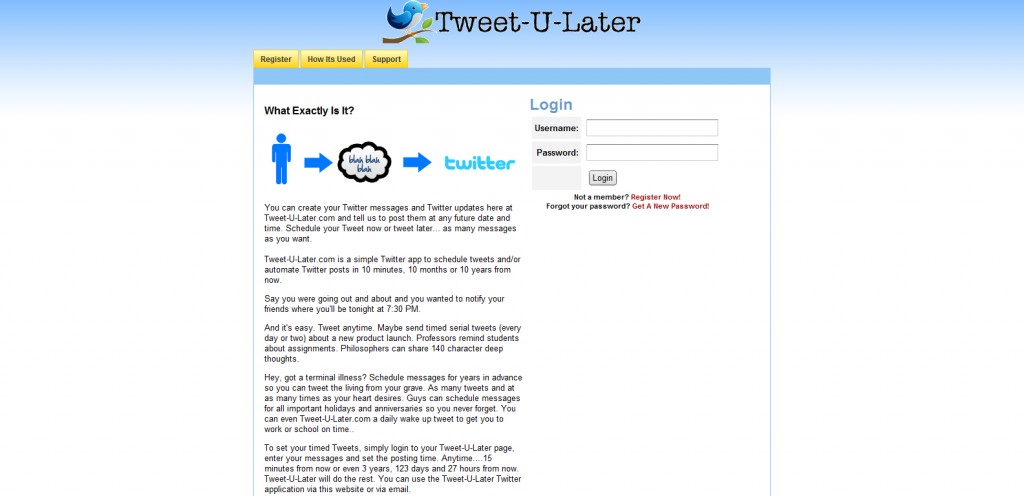 11. Twittontime
Do you tweet? Sure you are. But, do you tweet on time? Write your sharings and send them to the future!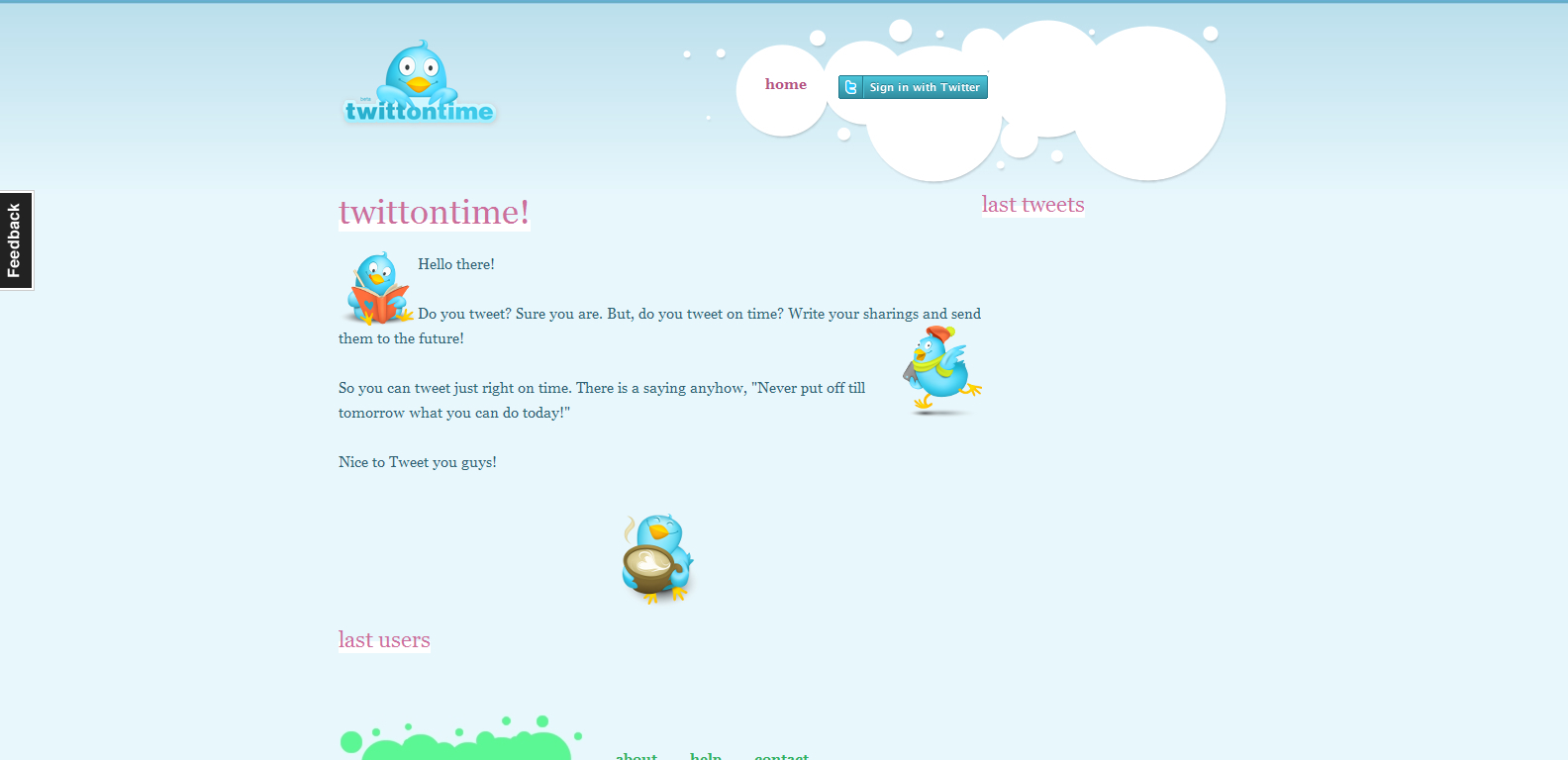 12. Twaitter
Ever had an idea for a tweet, but wanted to wait to send it at a specific time? With our enthusiasm(unhealthy addiction) for Twitter combined with our gallant attempt at adding enhancements to the Twitter platform.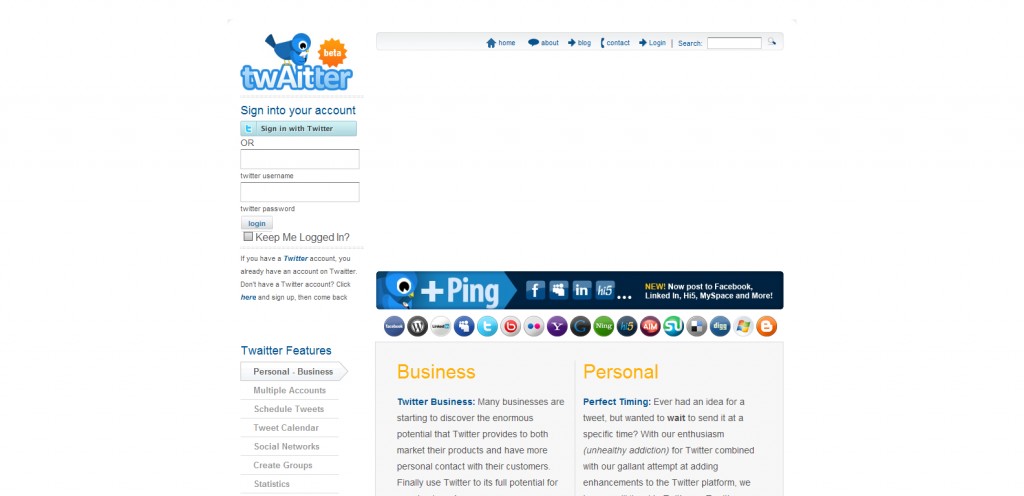 13. FutureMessage
To send a message in the future, first type in your message and select a date. Then, use at least one method of communication: Text, Twitter, or Email. If you enter a date in the past, it will be sent at the next time messages are sent out. Messages are sent from the server twice an hour.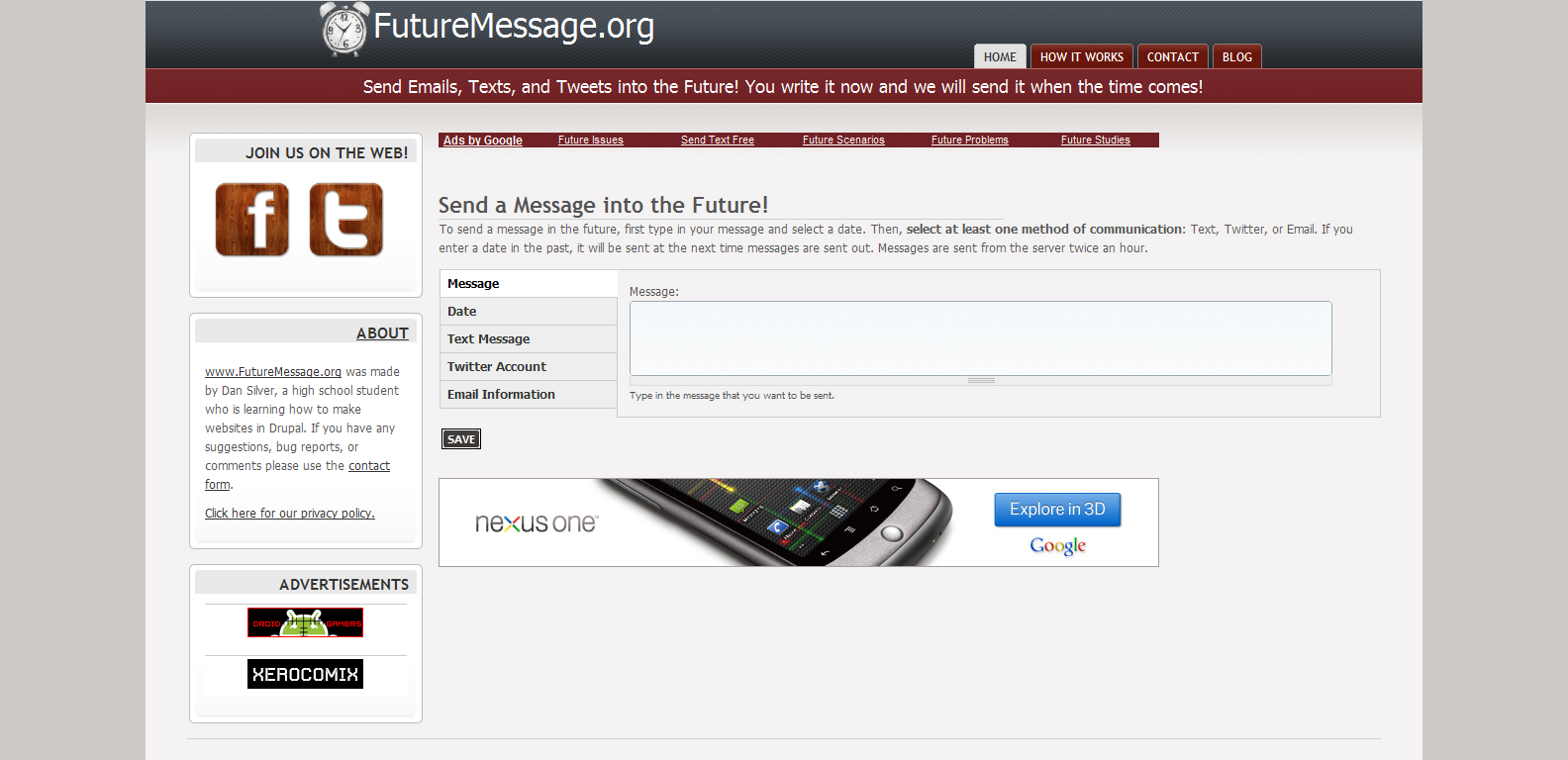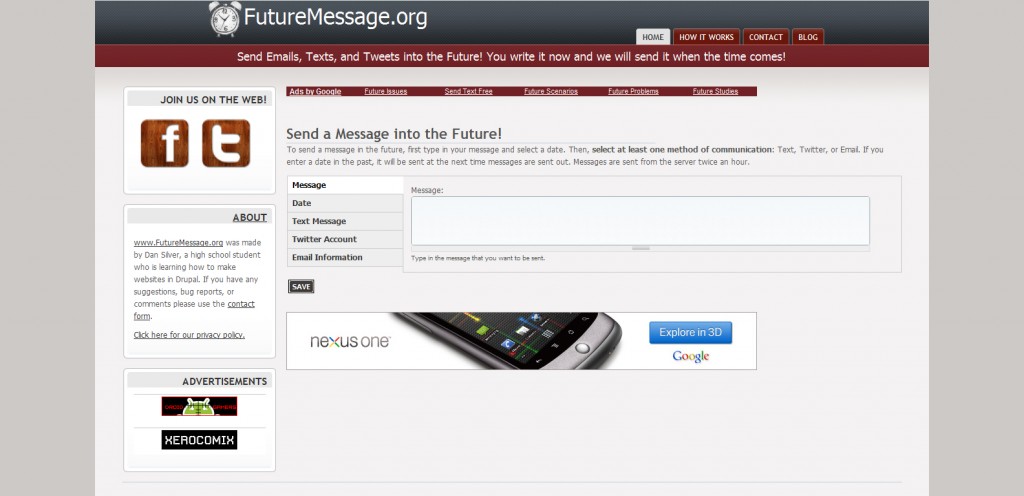 14. Laterbro
No need to register, we use Twitter or Facebook to validate your account. We don't store your password!!
You can schedule recurring Facebook updates or schedule tweets from multiple Twitter accounts!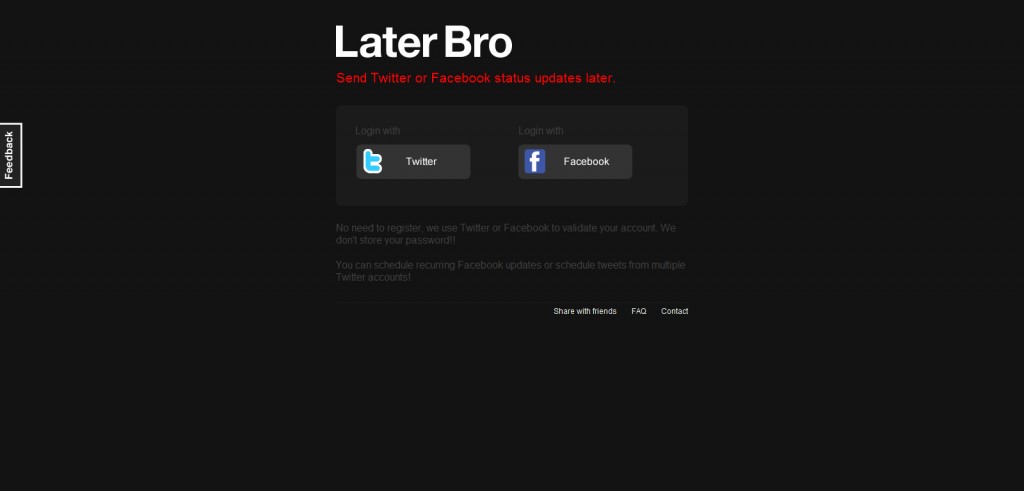 15. Twitadmin
Offers many awesome features including future tweets.