Last Updated on January 12, 2022
Why spend weeks, if not months, perfecting the art of riding a motorcycle when you can opt for something easier to cruise the road? Scooters have long been the ultimate choice of many, and there are many contributory reasons for that.
With its wonderful maneuverability, efficiency, and simplicity, scooters simply rank top ahead of conventional motorcycles. Little wonder why it's fast becoming a household name and choice amongst urban commuters.
But when you consider the rather sophisticated aesthetics of motorcycles as compared with scooters, one might be intrigued as to why people would rather buy a scooter than to go for motorcycles.
If you are also one of the many wondering why this is so, well, we are going show you some valid reasons why folks would rather plunk their money down on a scooter over a conventional motorbike.
Cost
What better way to convince people to go for a product if not at a reduced price? Well, not only do scooters come for lesser prices, but they do so offering as much cruise and comfortability as a regular motorcycle.
Scooters are relatively cheap and easy to get, so much so that you can even get a new one for as little as around $1000. However, that is not to say that there are no expensive and luxurious scooters.
In fact, some of them can go for as much as $6000. But on overall, scooters are indeed cheaper than motorcycles. So if you are looking to get in on the act of bike riding, then, you are better off spending your cash on the rather cheaper options – scooters.
Maintenance
Not until the last couple of years, scooters were merely simple machines with basic components. So simple that anyone with any basic tool can handle and fix them.
You don't really need any technical know-how to care for scooters, and their maintenance requirements are just so basic. In fact, most of them are simple 2 or 4 stroke engines that only require basic cleaning and care.
With scooters, components like belts are almost maintenance-free. However, these days, complex engine scooters are starting to take over. But even at that, their simplicity is still intact, which means you don't have to worry too much about maintaining them if you have one.
On the plus side, it is well known that scooters don't really get damaged so easily and provided you don't want yours to be, there wouldn't be a cause for professional maintenance or repair.
But that is not to say that one shouldn't plan ahead and get scooter insurance against any potential damage or accident.
Automatic transmission
Unlike conventional motorcycles, scooters are designed to work automatically. With no manual clutch, scooters are the actual definition of automatic engines.
The fact that scooters don't employ the use of manual clutches can be considered a big upgrade on motorcycles. Learning smooth clutch and gear shifting skills can drive many new commuters and riders alike out of motorcycling or at the very least make those first few months of practicing dangerous and daunting.
Being able to skip the part of gear mechanics is, indeed, a great plus for riders as they can easily focus on the enjoyable part of motorcycling.
Fuel efficiency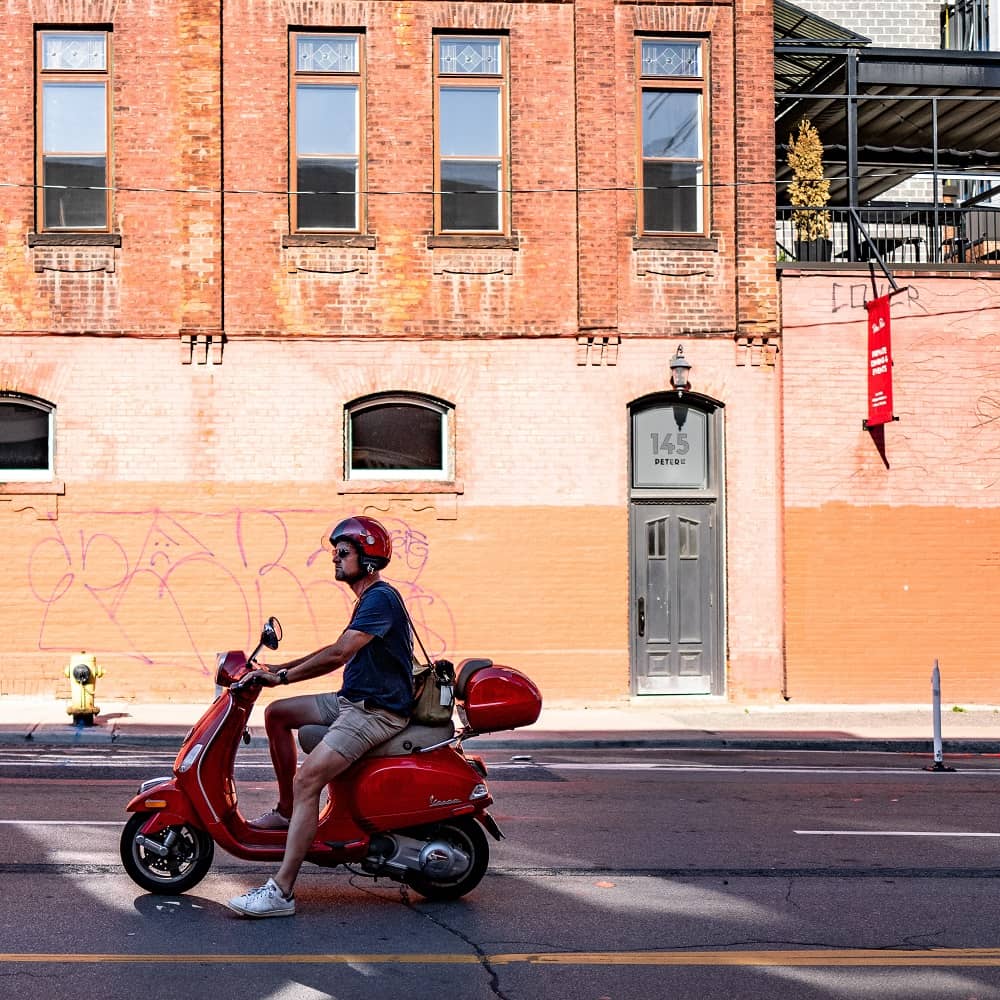 When you see the phrases "small engines," "simple mechanics," "automatic transmissions," all in one article, then, it can only point to one fact – fuel efficiency. Typically, scooters use up between 80 and 110 mpg irrespective of whether they are run by a 2 or 4 stroke engine.
Prettier
If you wouldn't really mind the language, but scooters are indeed lighter, lower to the ground, and prettier than motorcycles.
Unlike motorcycles, scooters don't portray the tough-guy bravado that is sometimes too intimidating for some people looking to join in on the act of motorcycling; instead, it has its own unique features and image which is rather welcoming, friendlier, and approachable.
Urban parking and cruising advantage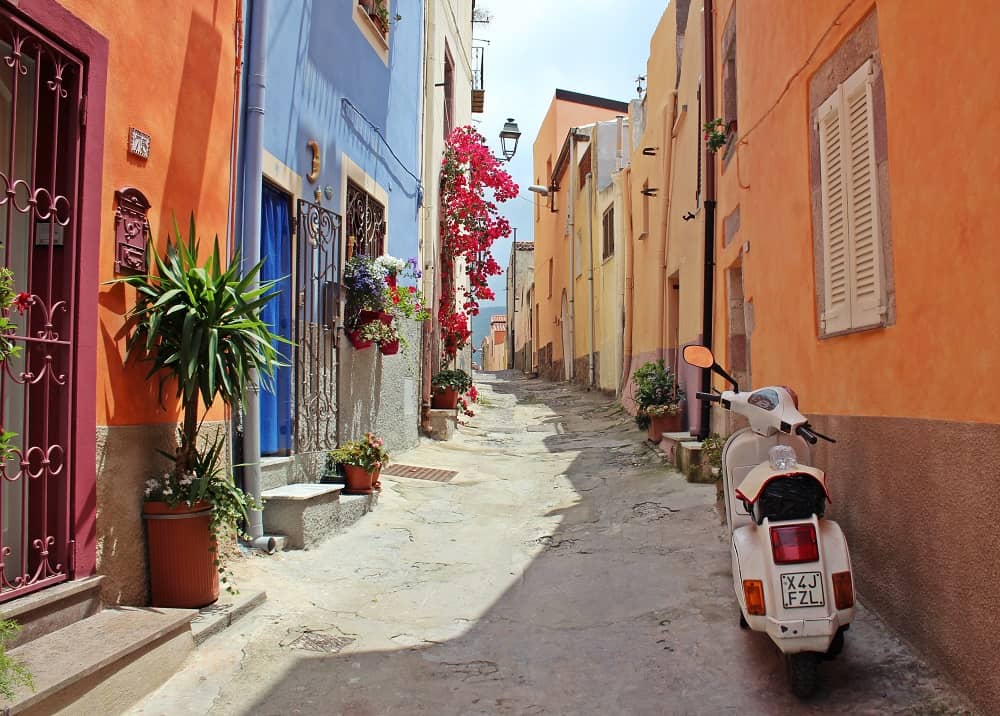 If you are looking to cruise the road in any urban city of the world or in highly congested environments, there is no better vehicle to take around than a scooter.
Not only are scooters easy to park just about anywhere, but their traffic maneuverability is simply second to none. With scooters, you are sure going to be zipping in and out of traffic like it's your own custom-tailored garage. There is simply no traffic delay for scooters!