Last Updated on March 3, 2023
Who Is Scottie Pippen?
Scotty Maurice Pippen Sr., (often spelled as Scottie Pippen), is an American retired professional basketball player. Pippen played a total of 17 seasons in the National Basketball Association (NBA) and won six NBA championships with his longest club, the Chicago Bulls.

At the peak of his professional career, Pippen was ranked alongside Michael Jordan as two of NBA's most valuable players. The duo also played a significant role in popularizing the NBA franchise around the world in the 90s.

By the time he hung his boots, Scottie Pippen had set and broken numerous records. He's credited for being the only NBA player ever to have won an NBA title as well as an Olympic gold medal in the same year twice, having achieved that feat in 1992 and 1996.

Pippen has also been inducted into the Naismith Memorial Basketball Hall of Fame twice. He was inducted once for his individual performance during his professional basketball career and once as a member of the 1992 U.S Olympic "Dream Team." Both inductions happened on August 13, 2010.
Quick Facts
| | |
| --- | --- |
| Full Name: | Scotty Maurice Pippen Sr. |
| Popular Name: | Scottie Pippen |
| Gender: | Male |
| Birth Date: | September 25, 1965 |
| Age: | 57 years |
| Parents: | Preston Clyde Pippen and Ethel Lee Pippen |
| Siblings: | Billy Clyde Pippen, Ronnie Pippen, Jimmy Pippen, Carl Pippen, Donald Pippen, Barbara Kendricks, Sharon Pippen, Faye Tucker, Raye Robinson, and Kimberly Pippen |
| Birth Place: | Hamburg, Arkansas |
| Nationality: | American |
| Ethnicity: | African-American |
| Education: | Hamburg High School and University of Central Arkansas |
| Marital Status: | Divorced twice. Recently married to Real Housewives of Miami star Larsa Younan (from 1997 until their divorce in 2018); previously married to Karen McCollum (from 1988 until their divorce in 1990). |
| Sexual Orientation: | Straight |
| Wife/Spouse: | N/A |
| Children: | Antron Pippen (from his first marriage to Karen McCollum), Scotty Jr., Preston Pippen, Justin Pippen, and Sophia Pippen (from his second marriage to Larsa Younan), Sierra Pippen (a daughter with a former fiancé named Yvette De Leon), and Taylor Pippen (a daughter with a former girlfriend named Sonya Roby) |
| Dating: | N/A |
| Net Worth: | USD 20 million  |
| Source of Wealth: | Basketball Salary, Endorsement Deals, and Other Ventures |
| Height: | 6′ 8″ (2.03 m) |
| Weight: | 103 kg; In pounds: 228 lbs. |
Early Life
Scotty Maurice Pippen Sr. was born on September 25, 1965, in Hamburg, Arkansas, to Preston Clyde Pippen and Ethel Lee Pippen.

Pippen took an interest in basketball at an early age. And having inherited his tall stature from his parents, he found it incredibly easy to adept at the game.
High School and College Career
Scottie Pippen attended Hamburg High School. During his high school career, Pippen played point guard and inspired his team to the state playoffs. He eventually earned all-conference honors during his senior year. Unfortunately, he failed to receive any college scholarships.

After graduating from high school, Scottie Pippen proceeded to the University of Central Arkansas where he kicked off his college basketball career. However, he didn't receive significant media attention, considering that the university played in the less prestigious National Association of Intercollegiate Athletics (NAIA).

As a senior in college, Pippen averaged 23.6 points per game.
Professional Career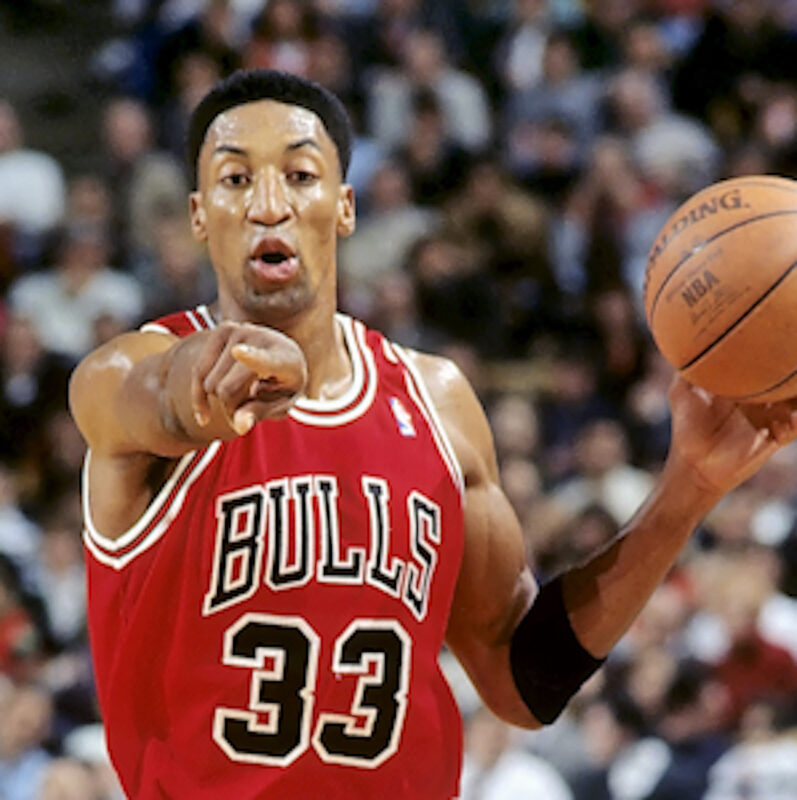 Scottie Pippen was selected in the 1987 NBA Draft by the Seattle SuperSonics in the first round. But having been interested in him before, the Chicago Bulls arranged a trade with the SuperSonics that would see Pippen join the Bulls in exchange for the club's eighth pick, Olden Polynice, as well as future draft options.

Pippen made his NBA debut on November 7, 1987, when the Chicago Bulls played the Philadelphia 76ers. The Bulls won the game, with Pippen finishing with 10 points, 4 assists, 2 steals, and 1 rebound during his 23 minutes of play.

After eleven seasons with the Chicago Bulls, Pippen was traded to the Houston Rockets in the 1998-99 season in exchange for Roy Rogers and a 2000 NBA Draft. He played one season with the Rockets and then moved to the Portland Trail Blazers, where he played four seasons.

After the 2002-03 NBA season, Pippen left the Trail Blazers for a new contract with the Chicago Bulls. On July 20, 2003, he signed a 2-year, $10 million deal with the Bulls.

Pippen eventually announced his retirement from professional basketball on October 5, 2004. However, he returned to the game in January 2008 and embarked on a tour of Scandinavia, where he played two games for Finnish basketball club Torpan Pojat (ToPo) and Swedish club Sundsvall.

The following are some of Scottie Pippen's most notable career achievements:

• 6 x NBA champion (1991 – 1993 and 1996 – 1998)
• 7 x NBA All-Star (1990 and 1992 – 1997)
• 3 x All-NBA First Team (1994 – 1996)
• 8 x NBA All-Defensive First Team (1992 – 1999)

Scottie Pippen has also appeared in several films and television series over the years.

In 1996, he appeared in an episode of season two of the television show ER, titled "Baby Shower." He would later appear in several television shows, including Fresh Off The Boat (2015), Chicago Fire (2015), Lethal Weapon (2017), and The Last Dance (2020).

In 1998, Pippen made his film debut in the documentary film Hardwood Heroes. The same year, he made a cameo appearance in the sports drama film, He Got Game. Pippen also appeared in the 2009 film Midgets vs. Mascots.
Scottie Pippen's Net Worth
Scottie Pippen is unquestionably one of the greatest basketball players of all time. Although he hung his boots more than ten years ago, Pippen still enjoys millions of dollars that he earned during his professional basketball career. As of 2023, the former Chicago Bulls superstar had a net worth of $20 million.

At the peak of his career, Scottie Pippen was one of the highest-paid athletes. He earned a total of $109 million in career salary alone. From 1991 to 1998, Pippen's annual salary was $2.6 million.

However, it's worth noting that while he spent a total of twelve seasons with the Chicago Bulls, much of Pippen's earnings came from the 5-year, $67.2 million deal he inked with the Houston Rockets ahead of the 1998-99 season.

In terms of endorsements, Scottie Pippen enjoyed a long-term professional relationship with Nike. He released a number of signature shoes with the company, including 1997's Pippen 1. Before joining Nike, Pippen wore Avia sneakers. Other notable brands that Scottie Pippen endorsed include Visa, McDonald's, Ameritech Cellular TV, Frito-Lay, Coca-Cola, and Right Guard.

But while he commands a fairly impressive net worth, Scottie Pippen has also experienced a few financial issues.

In 2016, Pippen sued his former financial advisor, Robert Lunn, for allegedly squandering his $20 million and offering him unsound investment decisions. In March 2016, Lunn received a three-year sentence on multiple counts of fraud.
Lessons from Scottie Pippen
1. Your team comes first

Scottie Pippen was widely-acclaimed for his remarkable team spirit. He was not the kind of player to steal the show at the expense of his team.

2. Be passionate about your job

Pippen's love for basketball is unquestionable. Which explains why he returned to the game shortly after retiring.

3. Spend your money wisely, regardless of how much you've got

Although he was earning millions from basketball, Pippen didn't exactly live a lavish lifestyle. Instead, he was more of a frugal spender. He actually earned the nickname "No Tippin' Pippen" for being a poor tipper at restaurants.
Famous Quotes by Pippen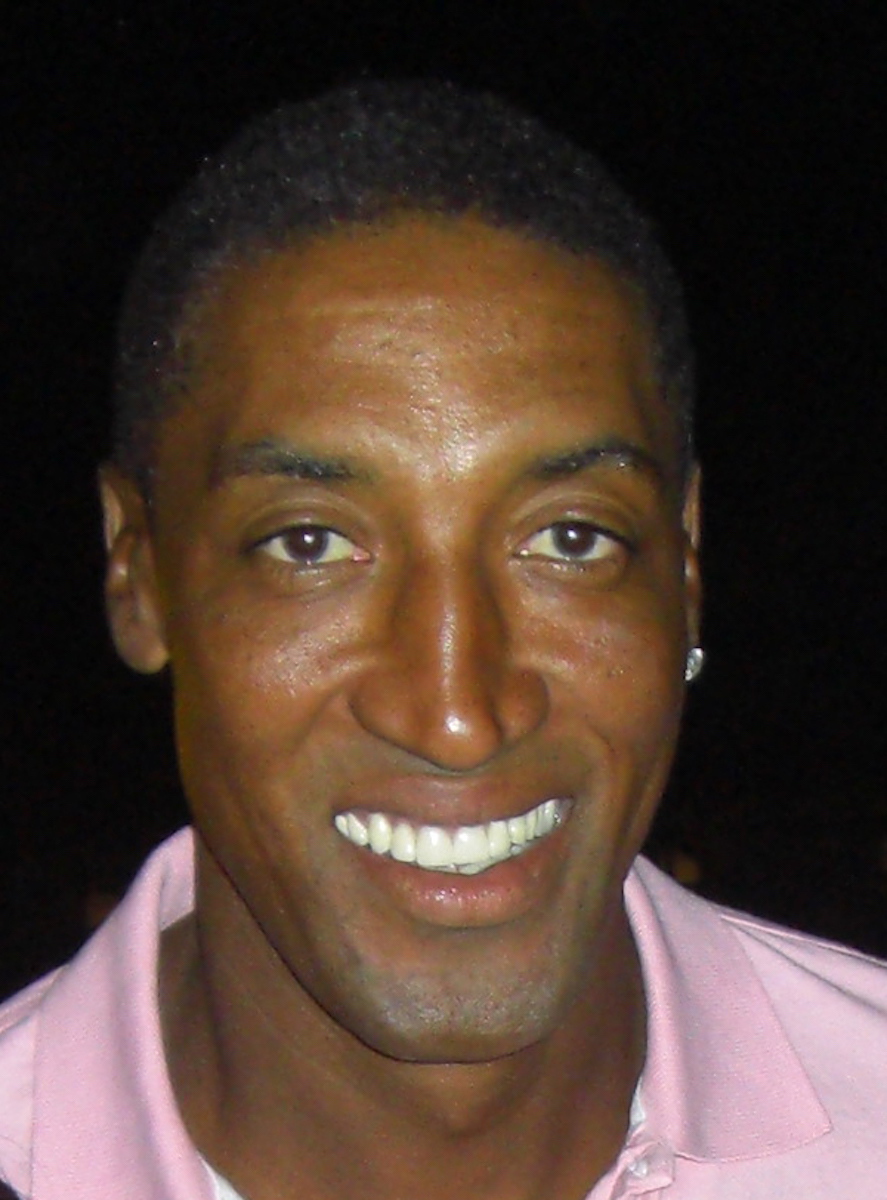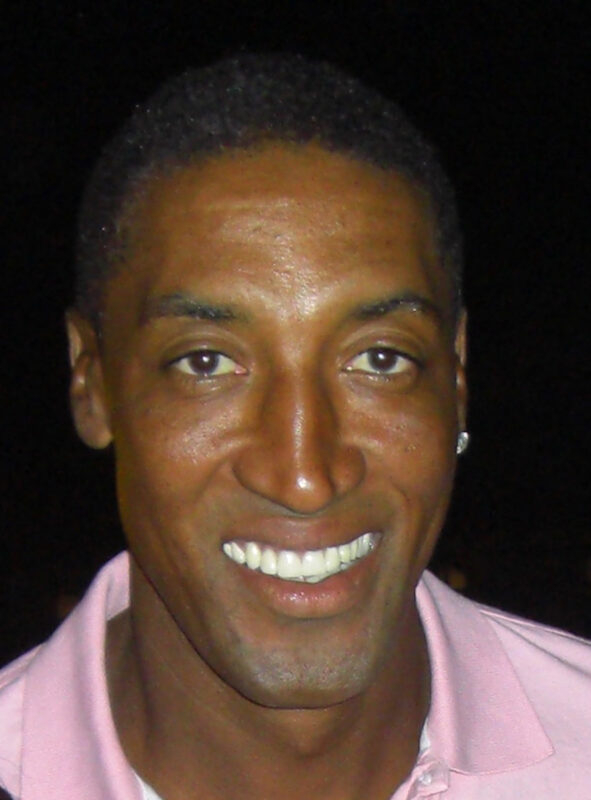 "At the point when I lost my father, it really made me want to be like a father and be like my father. It was a real turning point for me because it helped me mature – it made me think about being responsible because I wasn't the only one I had to think about."
"Don't disrespect me, lie about it, and then come smile in my face and act like nothing's wrong."
"I'm a family man, and I couldn't be happier. My wife and I have been blessed with an incredible family, and my kids are my life.
Playing with Michael Jordan would be a great opportunity for me. I would have someone around I could learn a lot from. I look up to him as a player and as a person, and that would make me a better player and person."
"There are no guarantees in the league, and the challenges will always be there."
Conclusion
Scottie Pippen is a retired basketball player who's considered one of the most influential athletes of all time. Pippen is often ranked alongside other NBA legends like Michael Jordan and LeBron James. The former Chicago Bulls sensation has a net worth of $20 million.