Last Updated on July 23, 2021
Who Is Sean Hannity?
Sean Patrick Hannity is an American television and radio talk show host, conservative political commentator, author, and actor.

Hannity is best known for being the current host of the nationally syndicated radio talk show, The Sean Hannity Show. He also hosts a commentary program on Fox News Channel known as Hannity.
Quick Facts
| | |
| --- | --- |
| Full Name: | Sean Patrick Hannity |
| Popular Name: | Sean Hannity |
| Gender: | Male |
| Birth Date: | December 30, 1961 |
| Age: | 59 years |
| Parents: | Hugh Hannity and Lillian Flynn Hannity |
| Siblings: | 3 older sisters |
| Birth Place: | New York City, New York |
| Nationality: | American |
| Ethnicity: | Irish |
| Education: | Sacred Heart Seminary, St. Pius X Preparatory Seminary, New York University, and Adelphi University |
| Marital Status: | Divorced. Previously married to Jill Rhodes (from 1993 until their divorce in 2019) |
| Sexual Orientation: | Straight |
| Wife/Spouse: | N/A |
| Children: | Merri Kelly Hannity and Sean Patrick Hannity |
| Dating: | N/A |
| Net Worth: | USD 250 million (as of April 1, 2021) |
| Source of Wealth: | Television & Radio Hosting, Writing, Acting, and Other Ventures |
| Height: | 6′ 0″ (1.83 m) |
| Weight: | 80 kg; In pounds: 176 lbs. |
Early Life
Sean Hannity was born on December 30, 1961, in New York City, New York, to Hugh Hannity and Lillian Flynn Hannity. His father was a World War II veteran who also served as a family-court officer, whereas his mother was a stenographer and corrections officer at a county jail.

Hannity attended Sacred Heart Seminary and later St. Pius X Preparatory Seminary. After graduating from high school, he proceeded to New York University and Adelphi University. However, he dropped out of university before graduation.
Career Information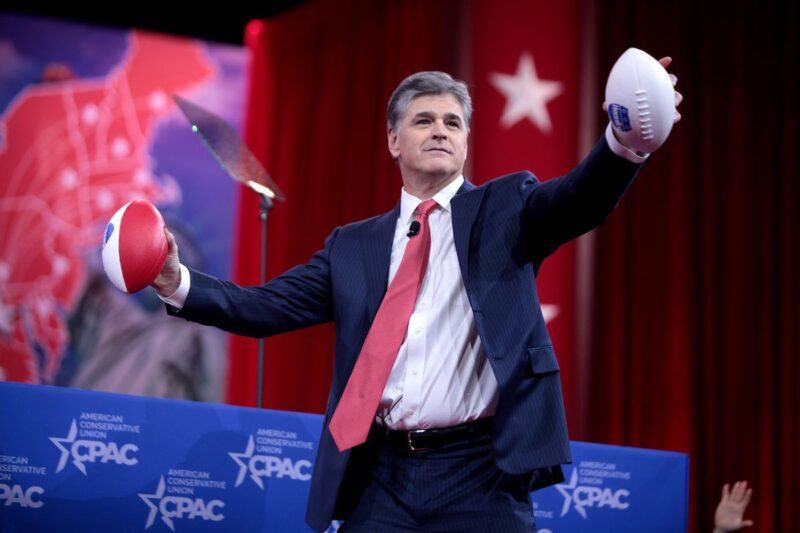 During his youth, Sean Hannity worked as a paperboy for the Long Island Daily Press and the New York Daily News. Hannity kicked off his professional career in 1982 as a house painter. He operated a house-painting business for several years before landing a job as a building contractor in Santa Barbara, California.

In 1989, Sean Hannity made his radio hosting debut at KCSB-FM, a volunteer college station located at UC Santa Barbara. Unfortunately, the show was cancelled less than a year after controversy ensued over some of Hannity's remarks regarding LGBT rights.

After leaving KCSB-FM, Hannity landed his second talk show hosting job at WVNN in Athens, Alabama. He later left WVNN for WGST in Atlanta.

Sean Hannity's breakout hosting role came in 1996 after he was hired to co-host a television show on Fox News, alongside Alan Colmes. The program was named "Hannity and Colmes," and aired until January 9, 2009. "Hannity and Colmes" increasingly became one of America's most popular political talk shows. On the program, Sean defended conservative ideals, whereas Alan was more of a liberalist. After "Hannity & Holmes" came to an end, Sean took over the show's time slot with his own new program known as "Hannity."

In January 1997, Hannity became a full-time host at WABC. He worked at the channel until late 2013.

On September 10, 2001, Sean Hannity's radio program – The Sean Hannity Show – began national syndication. In 2004, Hannity inked a $25 million, 5-year extension deal with Citadel Media (formerly ABC Radio). The contract would see ABC Radio air the show until 2009. In June 2007, Citadel Communications acquired ABC Radio and the following year, Hannity signed a groundbreaking $100 million, 5-year extension deal for his show. The show's popularity rose astronomically, garnering over 13.5 million weekly listeners as of March 2018.

In January 2017, Sean Hannity began hosting a television program on Fox News known as Hannity's America.

In addition to radio and television show hosting, Sean Hannity has also authored numerous books over the years. He published his first book, titled 'Let Freedom Ring: Winning the War of Liberty over Liberalism,' on August 1, 2002. On February 17, 2004, Hannity published his second book, 'Deliver Us from Evil: Defeating Terrorism, Despotism, and Liberalism.' Both books featured in the New York Times bestseller list.

Other notable books by Sean Hannity include:

• Conservative Victory: Defeating Obama's Radical Agenda (published on March 30, 2010)
• Live Free or Die: America (and the World) on the Brink (published on August 4, 2020)

Sean Hannity has also made several film and television appearances. He had a brief voiceover role in The Siege. Hannity also had cameo appearances in Atlas Shrugged: Part II, season 2 of House of Cards, and the 2017 movie Let There Be Light.
Sean Hannity's Net Worth
Sean Hannity is considered one of the most influential show host and political commentators. Along with that reputation came millions in career earnings.

As of April 1, 2021, Hannity had a net worth of $250 million. Much of his wealth comes from radio and television hosting.

Hannity can comfortably earn $50 million in a typical year. Up to $40 million of that amount usually comes from television and radio hosting alone.

Sean Hannity's other notable income earners include writing, acting, and real estate investments. As of April 2018, the veteran political commentator reportedly owned 877 residential properties which had a cumulative value of at least $90 million.
Lessons from Sean Hannity
1. Exploit every opportunity that comes your way

When the 'Hannity & Colmes' program came to an end, Sean Hannity saw an opportunity and took over the program's time slot with his new show titled "Hannity."

2. Defend your ideals at all cost

Hannity has publicly defended his conservative ideals even when doing so didn't exactly produce desirable results. For instance, he once lost a show hosting job for airing 'unsavory' views on members of the LGBT community.

3. Accept your limitations

In a reflective interview regarding his first show at UC Santa Barbara's KCSB-FM, Sean Hannity admitted that his performance was terrible. But instead of allowing his limitations to bog him down, Hannity continued honing his hosting skills and it wasn't long before he became a huge brand.
Famous Quotes by Sean Hannity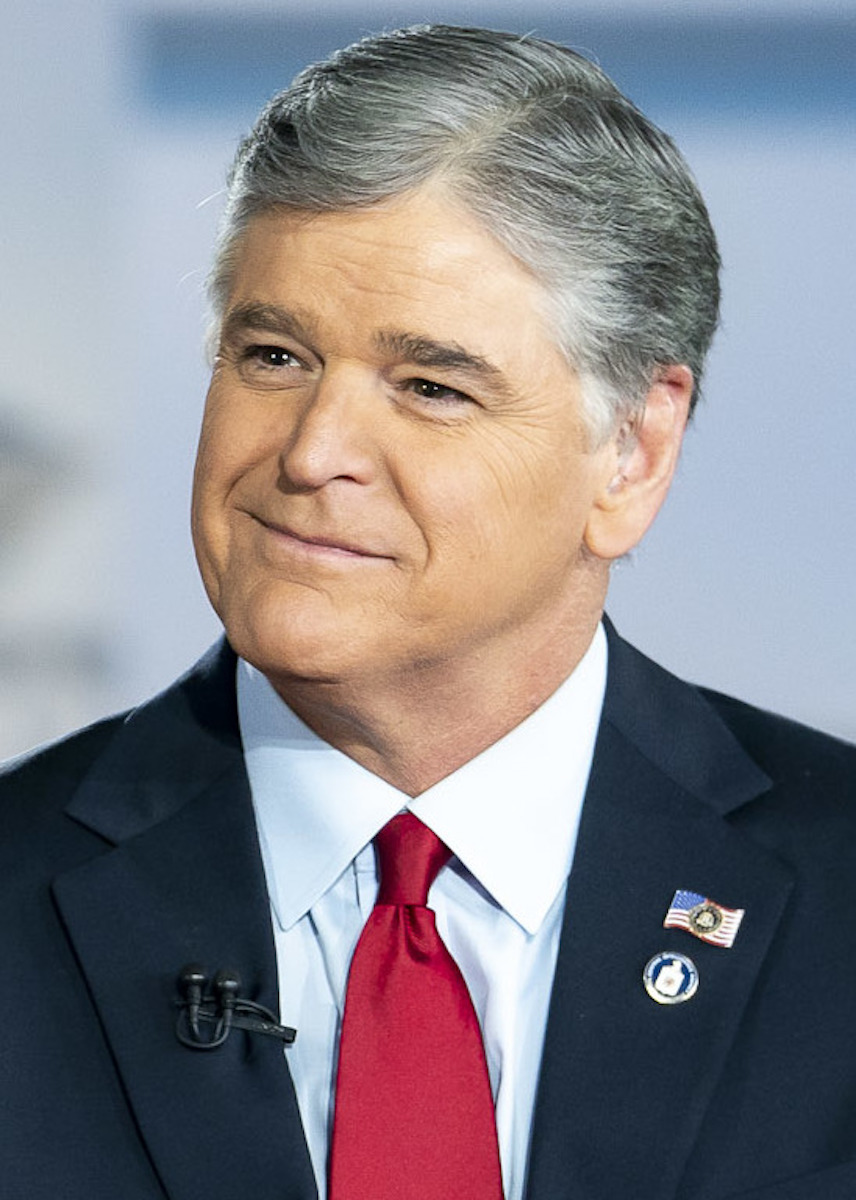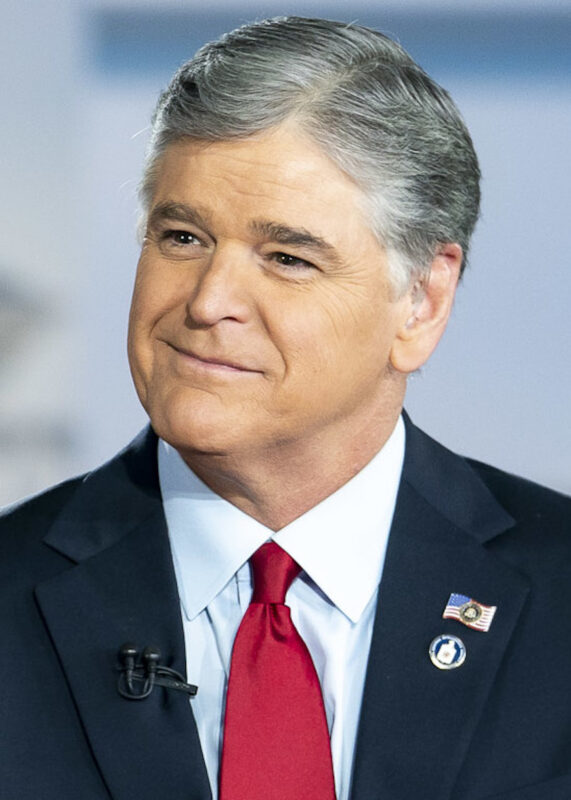 "Hypnosis I believe is real. The only problem I guess I have is that, you know, if God or somebody who passed on in my life wanted to talk to me, why wouldn't they come directly to me?"
"I have liberal friends. They are misguided, they are wrong. I disagree with them. I don't want them to vote. I want them to go on vacation in November."
"I've been able to read people my entire life, because I've interviewed people now for 20-some-odd years. So you can read people that way."
"People don't dream all their lives of escaping the hellish countries they live in and pay their life savings to underworld types for the privilege of being locked up in a freezing, filthy, stinking container ship and hauled like cargo for weeks until they finally arrive in Moscow or Beijing or Baghdad or Kabul. People risk their lives to come here—to New York. The greatest city in the world, where dreams become reality."
"The only thing I believe is individual responsibility doesn't mean the government is the answer to ever fear and every problem every individual has. We are the masters of our own destiny."
Final Word
Sean Hannity is a respected show host, brilliant political commentator, and acclaimed author who has a net worth of $250 million. Hannity has enjoyed a fairly long hosting career, during which he has fiercely defended conservative ideals. He has also made a few cameo appearances in movies and television shows.