Last Updated on March 8, 2022
If you have a PC or internet-enabled mobile device, try accessing your browser. Once you're there, open up a new tab. A long search bar will appear with a cursor on it. Type your name on the bar and press Enter or click Search. Did it pull up any stuff?
Perhaps not the kind of results you expected, especially if your name is as unique as Mbrittecks Vissner. Well, I may sound like I'm kidding, but yeah, anything you type on that bar on your mobile or computer browser returns a search result, one way or another. 
It's usually either feedback explaining the search term in detail, or one to the effect that no results containing your search terms could be found. 
Now, when you search for anything on the internet, those search phrases are known as keywords. It could either be a single keyword like Pyramids, or a group of words, such as The Pyramids of Giza, in which case they constitute a keyword phrase.
What is a search engine?
The online database contains enormous volumes of information that could correspond with your keywords. However, you're only interested in the most relevant information. That's exactly what search engines do. 
A search engine is a program that performs a search through online databases to identify the most relevant information related to a search term or phrase. These software are especially useful in locating certain sites on the World Wide Web.
There are hundreds of search engines, but you'll probably encounter less than 10 in your entire life. Let's take a look at the top 10 most efficient search engines ever designed.
Top Search Engines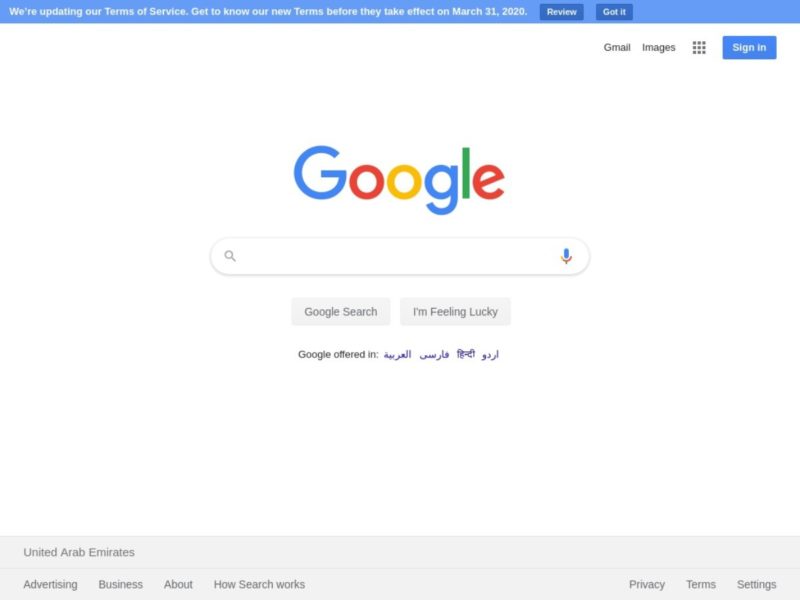 Founders: Larry Page and Sergey Brin
Year Founded: 1996 
Global Market Share: About 70%
Google needs no introduction, but we'll introduce it anyway. If you regularly search for information on the internet, there are more than 70% chances that you use Google as your search engine. 
What makes Google such a popular search engine is the high-quality and credibility of its search results. The search engine employs some of the most sophisticated algorithms. Besides, the company uses machine learning to enhance the efficiency of its algorithms. 
But did you know that Google's founders actually tried to sell the company to Excite in 1999? Well, that might go down in history as one of the worst business calls ever made.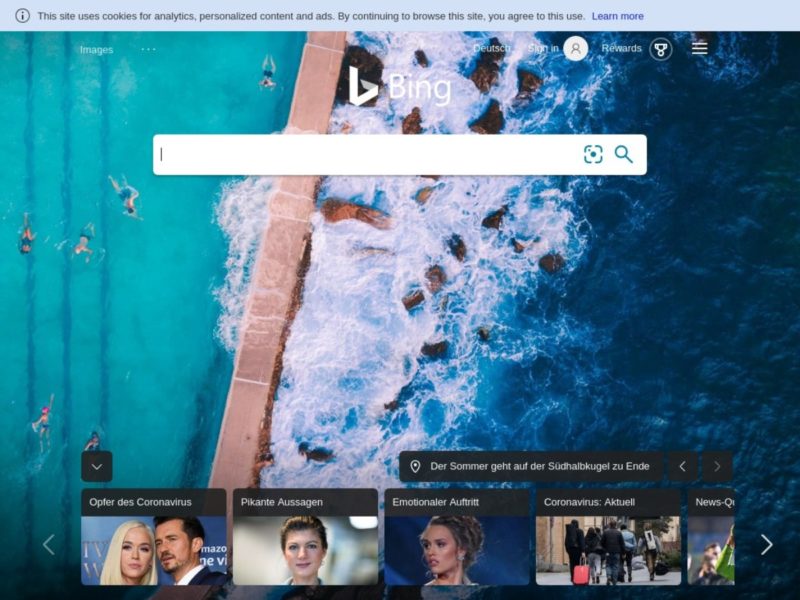 Founders: Microsoft 
Year Founded: 2009
Global Market Share: About 8%
The second largest search engine may not rank anywhere close to Google, but it still claims a substantial percentage of the search engine market share. Bing traces its origins back to the two previous search engines associated with Microsoft, namely MSN Search and Windows Live Search. 
When you enter a search phrase on Bing, the search engine filters the results into various tabs, such as images, maps, videos, and news.
Another notable selling point of Bing is that it's one of the most informative search engines out there, with its homepage featuring plenty of news stories. Bing is also famous for its affordable SEO and digital advertising packages.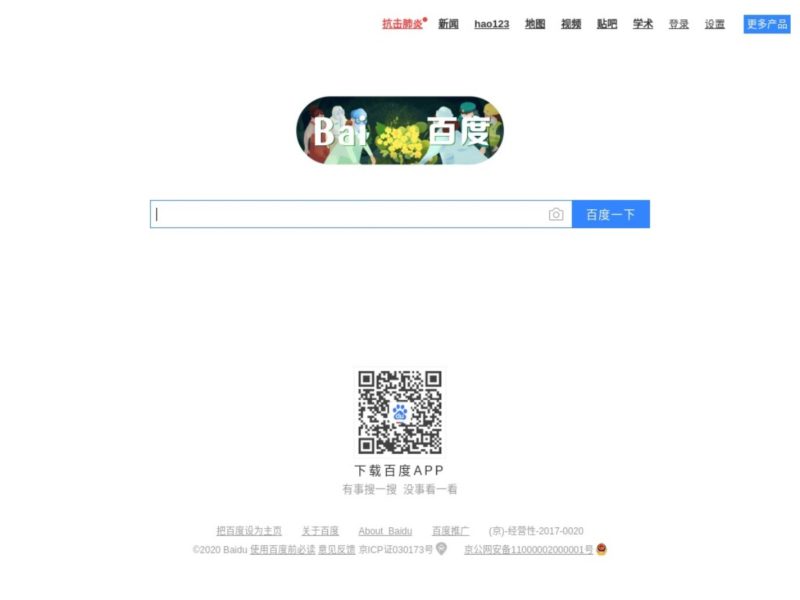 Founders: Robin Li Yanhong and Eric Xu
Year Founded: 2000
Global Market Share: About 7%
Baidu ranks among the world's top search engines with the fastest growing market shares.
The search engine makes use of a powerful AI system to filter information and deliver the most accurate and relevant search results. Baidu's organic algorithms are more simplistic than Google, and the company offers more flexible paid systems. 
However, the main challenge lies in setting up with the website, especially if you live outside of China. And while Baidu boasts a significant share of the search engine market, it's only available in Chinese.
Therefore, tapping into Baidu's vast marketplace will require that you invest in a digital marketer who is fluent in Chinese, as opposed to just using Google Translate.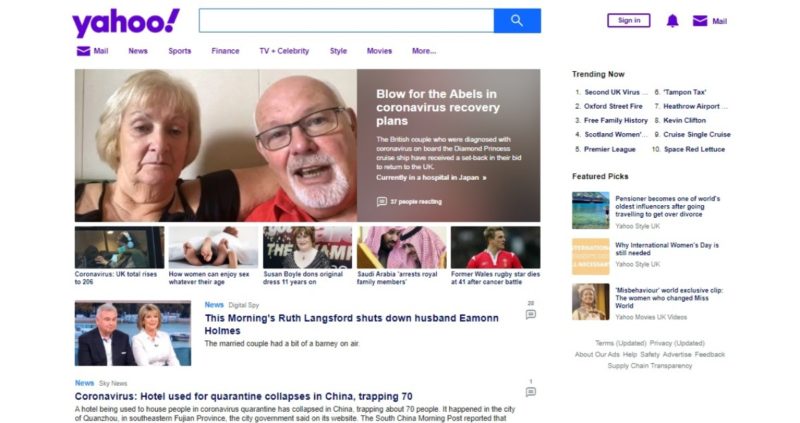 Founders: Jerry Yang and David Filo
Year Founded: 1994
Global Market Share: About 3%
Yahoo! is another company that has stories of bad business calls to tell. After its establishment in 1994, the company was performing relatively well, as it lacked serious competition. In 1998, Google's founders offered to sell their company to Yahoo! for $1,000,000, but Yahoo! turned them down. 
However, Google eventually outpaced Yahoo! when Gmail began attracting more clients than Yahoo! Mail. Other Yahoo! products also ended up performing dismally, with Yahoo!'s Flickr and Yahoo! Answers eventually losing to Instagram and Quora, respectively.
Not to mention, Yahoo! search engine is powered by Bing. All in all, Yahoo! remains a force to reckon with.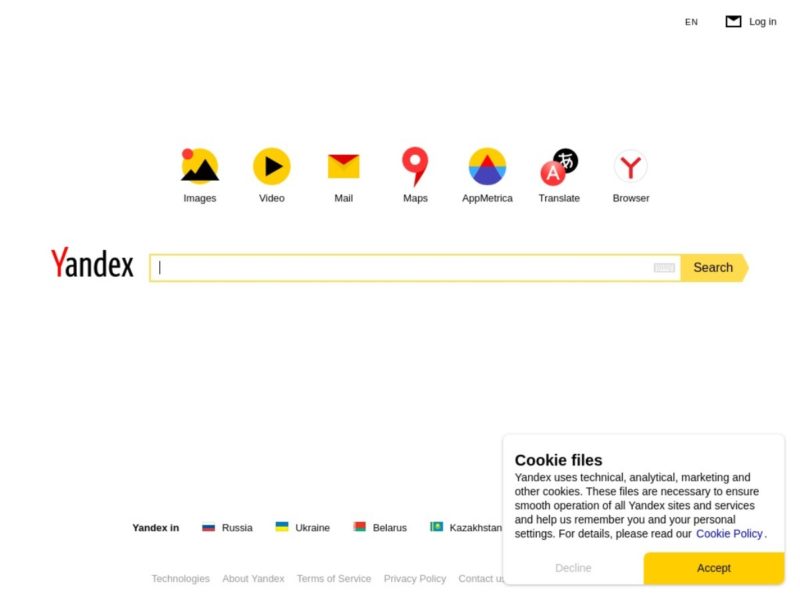 Founders: Arkady Volozh and Ilya Segalovich
Year Founded: 1997
Global Market Share: About 1.5%
Yandex is Russia's most popular search engine, with a substantial presence in other countries like Turkey, Ukraine, Belarus, Uzbekistan, and Kazakhstan. Its best selling point is the over 70 different online services offered, which include Yandex Maps, Yandex Music, Yandex Money, and an online translator. 
Another notable product by the company is Yandex Disk, which is a cloud-based storage service that closely resembles Google Drive. For Russian language users, Yandex is designed with powerful and effective algorithms that can analyze Russian inflection used in search queries.
Founders: Garrett Gruener and David Warthen
Year Founded: 1996
Global Market Share: About 0.7%
As the name suggests, Ask.com was originally intended to be a question-and-answer service, and the search engine has endeavored to maintain that question answering format. In fact, Ask.com prides itself in having one of the most efficient question and answer communities and archives out there. 
And in case the correct answers to your question don't exist within the site's archives, Ask.com often seeks help from other search engines. Presently, Ask search results are powered by Google.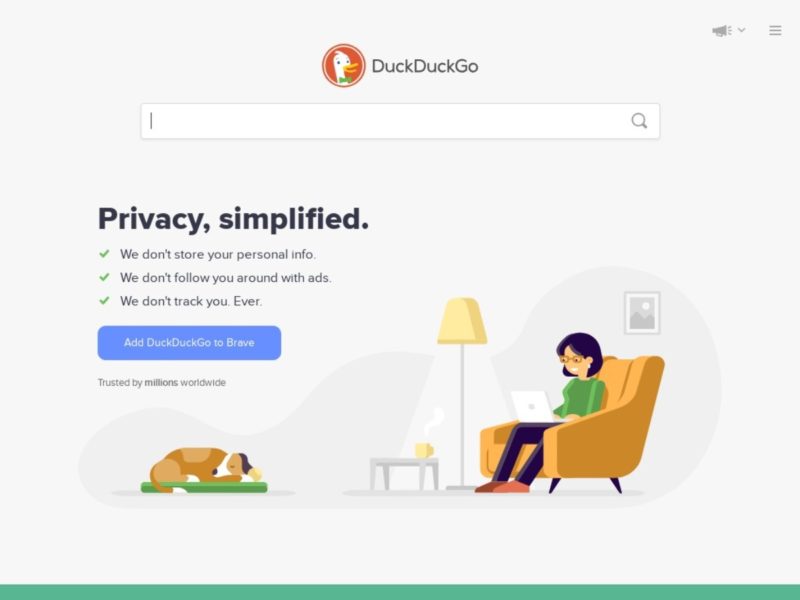 Founders: Gabriel Weinberg
Year Founded: 2008
Global Market Share: About 0.3%
While search engines are our go-to resources for all kinds of online-based research, they all come with their fair share of challenges, one of which is privacy.
Most search engines harvest and store data. And while that decision is often inspired by good intentions, the risks of sensitive information falling into the hands of malicious third parties are always there. 
Thankfully, DuckDuckGo takes away those concerns. The search engine also uses a user-friendly interface which is remarkably clean, with no pesky advertisements. The only drawback is that DuckDuckGo doesn't have its own search index, and instead uses those of Bing, Yahoo, Yelp, etc.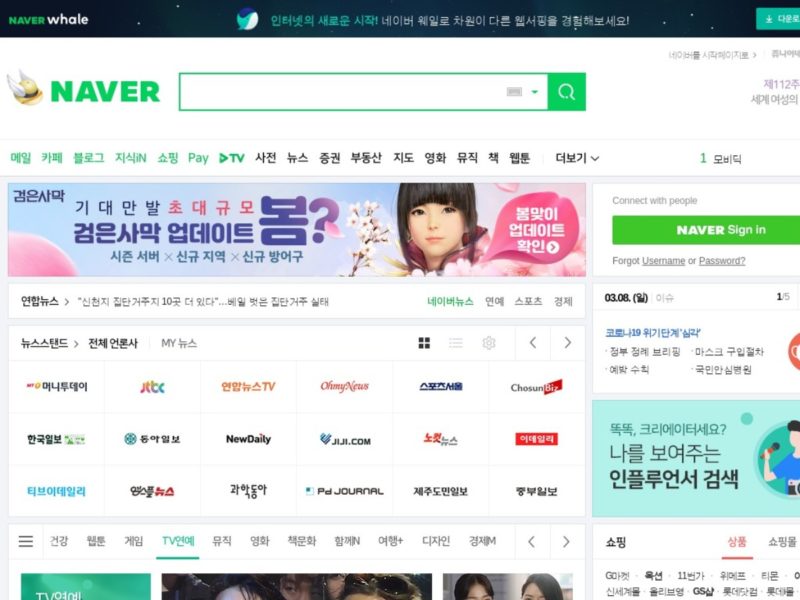 Founders: A team of ex-Samsung employees
Year Founded: 1999
Global Market Share: About 0.13%
The eighth most reliable search engine in the world happens to be the leading search engine in South Korea. Naver has been christened the Google of South Korea, due to the fact that it commands over 75% share of the country's search engine market. 
The company offers numerous products, such as an email client, a children's search engine, an encyclopedia, and a news web portal, to mention but a few. The second most-popular search engine in the country, known as Daum, comes at a distant second, with a paltry 18% market share. 
Founders: Bill von Meister, Jim Kimsey, Marc Seriff, and Steve Case
Year Founded: 1985
Global Market Share: About 0.06%
AOL may have been founded in 1985, but its history began two years earlier. Then, the company was known as Control Video Corporation, and only had a single product, namely GameLine. Originally, some of the services AOL offered include a web portal, a dial-up internet service, email services, and instant messaging. 
When search engines like Google emerged, AOL lost a significant proportion of its clientele and shifted its focus to the acquisition of online media outlets. Some notable websites in the AOL network include techchrunch.com and Huffingtonpost.com. On the 23rd of June 2015, Verizon Communications acquired AOL.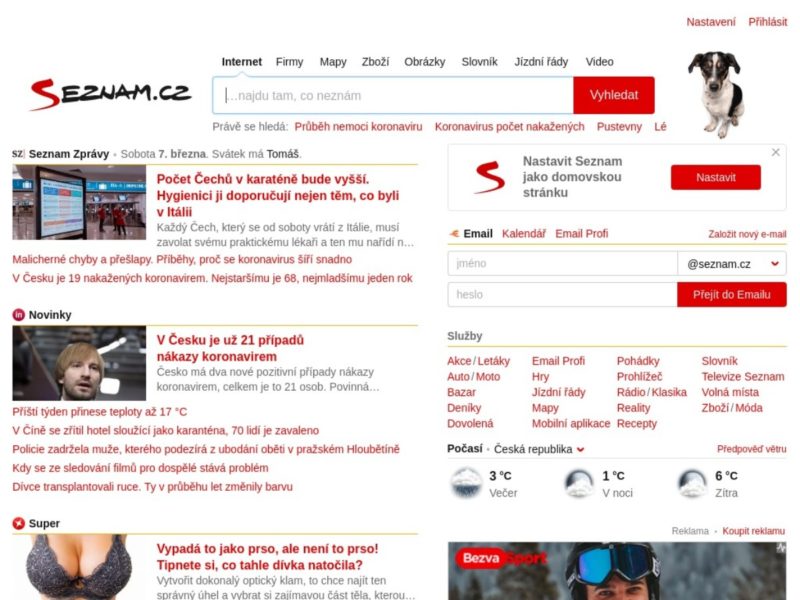 Founders: Ivo Luka?ovi?
Year Founded: 1996
Global Market Share: About 0.05%
Seznam ranks tenth, with a global search engine market share of .05%. When it was founded, Seznam was the leading search engine in the Czech Republic before Google came on and changed the equation. Today, Google claims up to 84% stake of the country's search engine share market, with Seznam commanding about 16% of the market. 
Seznam is famous for its over 15 internet-based services, some of which include online directories, maps, dictionaries, weather forecasts, TV programs etc. Besides the Czech Republic, Seznam also serves Slovakia.
Wrap-Up
We've reviewed the world's top ten search engines by market share. But the choice of one program over the other will depend on what you're looking for. 
Generally, you should opt for a search engine with an interactive interface, fast and efficient data processing algorithms, as well as one that's designed in your native language.