Last Updated on March 3, 2023
Who Is Selena Gomez?
Selena Marie Gomez, popularly known as Selena Gomez, is an American singer, songwriter, actress, internet personality, and television producer.
Quick Facts
| | |
| --- | --- |
| Full Name: | Selena Marie Gomez |
| Popular Name: | Selena Gomez |
| Gender: | Female |
| Birth Date: | July 22, 1992 |
| Age: | 30 years |
| Parents: | Ricardo Joel Gomez and Amanda Dawn "Mandy" Cornett |
| Siblings: | Gracie Elliot Teefey and Victoria "Tori" Gomez (all half-sisters) |
| Birth Place: | Grand Prairie, Texas, United States |
| Nationality: | American |
| Ethnicity: | Mexican and Italian |
| Education: | Danny Jones Middle School |
| Marital Status: | Unmarried |
| Sexual Orientation: | Straight |
| Wife/Spouse: | N/A |
| Children: | None |
| Dating: | N/A |
| Net Worth: | 75 million  |
| Source of Wealth: | Singing, Songwriting, Acting and Voice Acting, Film Production, Endorsement Deals, and Other Ventures |
| Height: | 5′ 5″ (1.65 m) |
| Weight: | 59 kg; In pounds: 130 lbs |
Early Life and Career Information
Selena Gomez was born on July 22, 1992, in Grand Prairie, Texas, to Ricardo Joel Gomez and Amanda Dawn "Mandy" Cornett. Gomez kicked off her career in the entertainment industry by playing Gianna on the television series Barney & Friends (2002 – 2004).
Thanks to her impressive performance on the television series, it wasn't long before she landed yet another television role. Between 2007 and 2012, Gomez played Alex Russo on the Disney Channel television series, Wizards of Waverly Place.

In addition to her roles on television series, Selena Gomez has also starred and featured in several films, including:

• Another Cinderella Story (2008),
• Princess Protection Program (2009),
• Wizards of Waverly Place: The Movie (2009),
• Ramona and Beezus (2010),
• Monte Carlo (2011),
• Hotel Transylvania film series (2012–present) (as a voice actor),
• Spring Breakers (2012),
• Getaway (2013),
• The Fundamentals of Caring (2016),
• The Dead Don't Die (2019), and
• A Rainy Day in New York (2019).

Gomez is also credited for producing the Netflix television series 13 Reasons Why (2017 – 2020), as well as Living Undocumented (2019).

Besides acting and film production, Selena Gomez has also carved herself a career out of the music industry. In fact, Gomez is more of a singer now than she is an actress. She has released six music albums – three as a solo artist and three in collaboration with her former band, Selena Gomez & the Scene. All of her solo albums, which include 2013's Stars Dance, 2015's Revival, and 2020's Rare, have peaked atop the Billboard 200.

The most successful singles from the three albums include:

• Come & Get It,
• Good for You,
• Hands to Myself
• It Ain't Me (with Kygo),
• Lose You to Love Me,
• Same Old Love,
• The Heart Wants What It Wants,
• We Don't Talk Anymore (with Charlie Puth),

Selena's albums released with her former music band have also performed reasonably well, peaking within the US Billboard 200's top ten. The albums, which include Selena Gomez & the Scene: Kiss & Tell released in 2009, A Year without Rain released in 2010, and 2011's When the Sun Goes Down, have all been certified gold.
Selena Gomez Net Worth
Selena Gomez's net worth stands at $75 million, as of 2023. She has made her millions through her various endeavors, which include singing and songwriting, acting and voice acting, film production, endorsement deals, and other ventures.
1. Acting
Gomez reportedly earned $30,000 per episode from the Wizards of Waverly Place show, which aired a total of 106 episodes. In addition to television shows, Gomez has featured in several films, mostly playing the lead role.

The actor has since launched her own production company known as July Moon Productions, which will see her taking home heftier paychecks from acting and production credits. Suffice to mention that Gomez is the Executive Producer of Netflix's 13 Reasons Why series.
2. Music
When she was just 16 years, Selena Gomez was signed to the Hollywood Records label. She went on to release three studio albums, as well as two EPs and one compilation album. Gomez was also the lead singer of the popular music group, Selena Gomez and the Scene.

While there are no official records on how much she has made from her music, it's safe to imagine that the figures are in their millions. In addition to album sales, Gomez also makes money out of her music through tours.
She has since gone on 2 solo tours, including Stars Dance Tour (2013–2014) and Revival Tour (2016). Gomez had also embarked on successful music tours with her former band, including Live in Concert Tour (2009–2010), A Year without Rain Tour (2010–2011), and We Own the Night Tour (2011–2012).
3. Endorsement Deals
Selena Gomez has entered into a few endorsement contracts. Some of her most notable endorsement deals include the $10 million contract with bag maker, Coach, and the two-year $30 million deal with Puma. Other brands that Gomez has since endorsed include Coca-Cola, Louis Vuitton, Adidas, Pantene, and Apple.
4. Social Media
Over the years, Selena Gomez has enjoyed a sizable following on social media, particularly Instagram. She reportedly earns between $500,000 and $800,000 from monetized ads on her Instagram account.
Life Lessons from Selena Gomez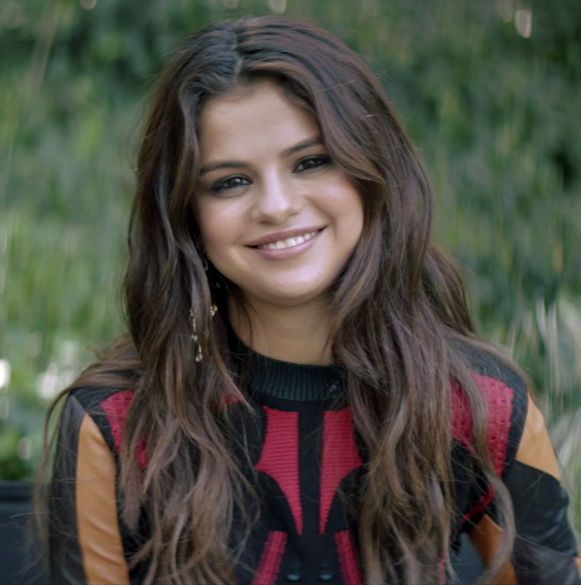 1. Family comes first

Selena Gomez's love for her family is unmistakable. She once said that she got frustrated when her parents divorced. That notwithstanding, she has always maintained touch with her extended family.

2. Gratitude is a crucial ingredient of personal fulfillment

Gomez never conceals the fact that she is proud of her fans. According to her, it takes the unwavering support of your fans to rise to the top in the entertainment industry. She once said, "My fans are so important to me, and I would never want to disappoint them."

3. Challenges are the stuff that life is made of

Selena Gomez may project a charming and confident exterior. But like most people, she grapples with her own personal challenges. In 2014, she was diagnosed with Lupus. She has also undergone a kidney transplant.
Famous Quotes by Selena Gomez
"Everything happens for a reason and, something better will come along for me!"
"I never really said I want to be a role model. But then when it happened I was so down for it."
"I'm human, I'm not perfect."
"My perfect guy wears converse, is totally laid back, and doesn't worry about being cool."
"You have every right to a beautiful life."
Conclusion
Selena Gomez is an embodiment of beauty with talent. She may not be wealthier than many singers or Hollywood celebrities. But for her age, she has achieved a level of success that's surely worth writing home about.