High school is a magical experience that we'll only get to experience once. Sure, there could be many ups and downs throughout your three-year stay in high school, but you'll never quite appreciate everything as much until you reach senior year. 
Graduating from high school marks the beginning of a completely new chapter in life. Whether it's in pursuit of your passion or of higher education in college, you'll be exiting those school doors for, possibly, the last time towards an uncertain future.
The memories you made during your time in high school will stay with you forever, and so will the friends who were with you every step of the way, but the school yearbook is where you'll get to leave a reminder for everyone in your batch that you were with them in those years. 
Your senior quote allows you to give a lasting message for who owns a copy of your yearbook, so why not make it a message to remember?
How to Write a Senior Yearbook Quote
The words you put under your yearbook portrait ultimately depend on you, but if you're struggling to find the right words, consider these:
Just Be Yourself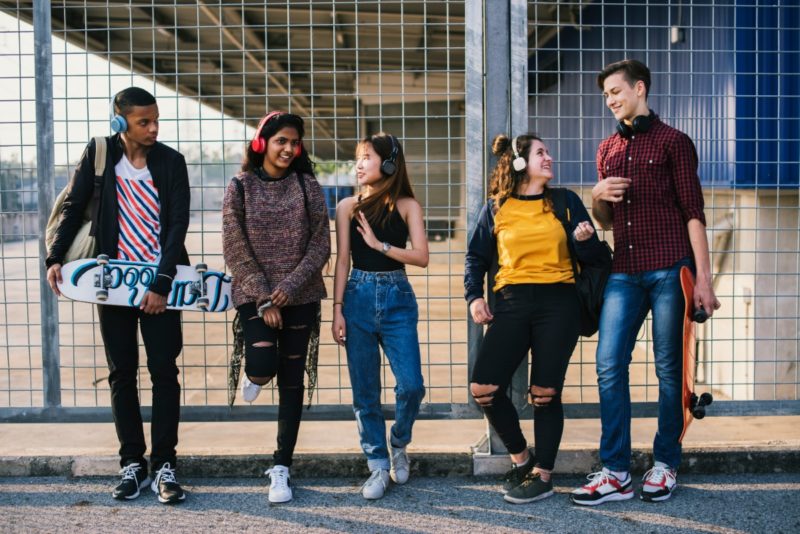 Before anything else, it's important that your quote is a true reflection of yourself. Were you the star jock of a sports team or the bookworm who's always in the library during free period? Were the class clown or a member of the local Dungeons and Dragons group?
Leave a quote that's indicative of whoever you are. The most heartfelt of messages are the ones filled with genuine character, and no one but you can find the right words that best represents yourself.
Quote Your Favorite Person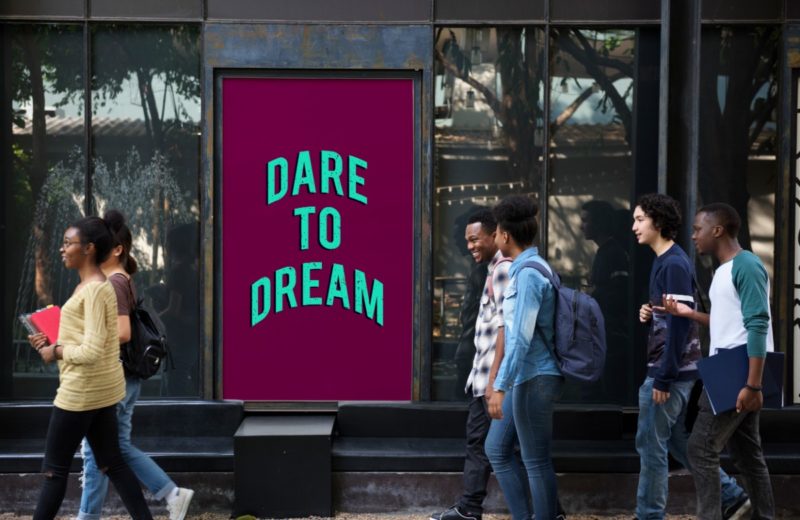 If you're not feeling particularly creative but want something that can still say a lot about yourself, then go ahead and pick out a good quote from your favorite person. It can be from your favorite author, fictional character, actor, role model, or whoever else. 
It's a great way to share your interests while also leaving an impact through the yearbook. Whether it's an inspirational message or a funny joke, you can never go wrong with quoting a popular line. 
Say Thanks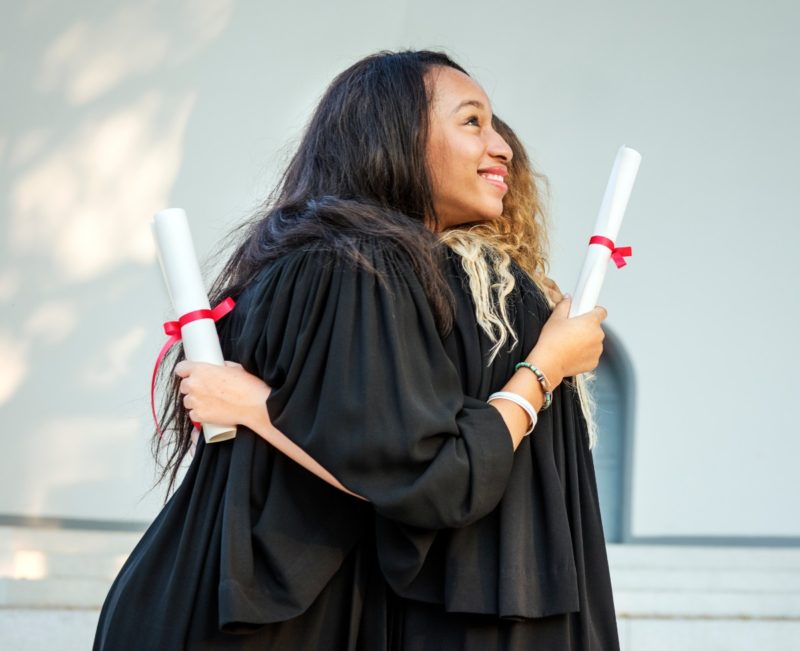 Why not give a shout-out to your favorite teacher or dedicate message to your group of best friends? It's always nice to appreciate the people who are close to your heart, especially if they've been with you throughout a significant period of your life. 
Your message may not resonate with a lot of people, but it'll definitely be special for the ones who matter.  
Still not sure what to write for your senior quote? Take a look at these inspirational quotes and messages from other high schoolers:
Best High School Senior Quotes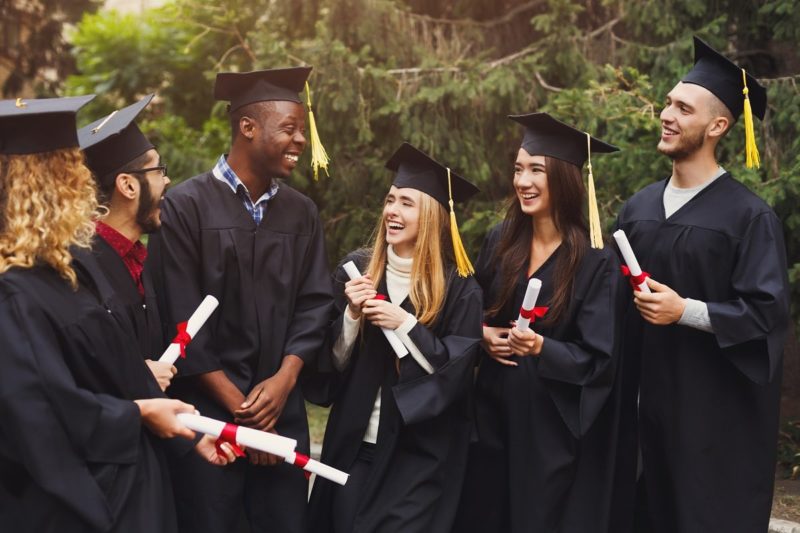 "Whenever you remember times gone by, remember how we held our heads so high." – Carrie Underwood
"All through my senior year, luckily, I didn't have too many hard classes, just a lot of electives. I was able to spend most of my time at the practice space." – Brendon Urie
"Now that you've graduated, just remember: Bosses don't usually accept notes from your mother." – Melanie White
"This is nothing but a hive, and I am the one and only Queen Bee." – Brian A. Castle
"I haven't even begun to peak." – Dennis Reynolds
"It will take a nation of millions to hold me back." – Timothy Howard
"I'm a senior, but I stay fresh man." – Martin Alvarado
"I'm gonna go stand outside. If anyone asks, I'm outstanding." – Taylor Bass
"Remember to always be yourself, unless you suck. Then pretend to be someone else." – Mitchel Wieland
"We've arrived because we stuck together, champions one and all." – Sharpay Evans, High School Musical
"Change your life today. Don't gamble on the future, act now, without delay." – Simone de Beauvoir
"Follow your fear." – Tina Fey
"Now go, and make interesting mistakes, make amazing mistakes, make glorious and fantastic mistakes. Break rules. Leave the world more interesting for you being here. Make good art." – Neil Gaiman
"Be bold, be courageous, be your best." – Gabrielle Giffords
"To accomplish great things, we must not only act, but also dream, not only plan, but also believe." – Anatole France
"Start where you are. Use what you have. Do what you can." – Arthur Ashe
"Your life is your story, and the adventure ahead of you is the journey to fulfill your own purpose and potential." – Kerry Washington
"There is no script. Live your life. Soak it all in." – Dick Costolo
"Real courage is holding on to a still voice in your head that says, 'I must keep going.' It's that voice that says nothing is a failure if it is not final. That voice that says to you, 'Get out of bed. Keep going. I will not quit.'"- Cory Booker
"The fireworks begin today. Each diploma is a lighted match. Each one of you is a fuse." – Edward Koch
"Don't be afraid of fear. Because it sharpens you, it challenges you, it makes you stronger; and when you run away from fear, you also run away from the opportunity to be your best possible self." – Ed Helms
"The past cannot be changed. The future is yet in your power." – Unknown
"It is not in the stars to hold our destiny but in ourselves." – William Shakespeare
"Memories are the key not to the past, but to the future." – Corrie Ten Boom
"What you do today will determine your future." – Catherine Pulsifer
"The longer you look back, the farther you can look forward." – Winston Churchill
"It's amazing how a little tomorrow can make up for a whole lot of yesterday." – John Guare
"Build your own dreams, or someone else will hire you to build theirs." – Farrah Gray
"It doesn't matter that your dream came true if you spent your whole life sleeping." – Jerry Zucker
"My wish, for you, is that this life becomes all that you want it to, your dreams stay big, your worries stay small." – Rascal Flatts
"Go confidently in the direction of your dreams. Live the life you have imagined." – Henry David Thoreau
"Twenty years from now you will be more disappointed by the things you didn't do than by the ones you did. So throw off the bowlines, sail away from the safe harbor." – Mark Twain
"Keep looking up! Learn from the past, dream about the future and look up." – Rachel Boston
"Let us make our future now, and let us make our dreams tomorrow's reality." – Malala Yousafzai
"My dreams are my dress rehearsals for my future." – David Copperfield
"The future belongs to those who believe in the beauty of their dreams." – Eleanor Roosevelt
"Dreams are often most profound when they seem the most crazy." – Sigmund Freud
"Yesterday is gone. Tomorrow has not yet come. We have only today. Let us begin." – Mother Theresa
"Success is like a mountain that keeps growing ahead of you as you hike it…Err in the direction of kindness." – George Saunders
"My head may be big, my eyes may be small, but my heart is just the right size." – Alan Nguyen
"You cannot escape the responsibility of tomorrow by evading it today." – Abraham Lincoln
"There are no secrets to success. It is the result of preparation, hard work, and learning from failure." – Colin Powell
"Life can only be understood backwards; but it must be lived forwards." – Søren Kierkegaard
"Luck is great, but most of life is hard work." – Iain Duncan Smith
"You do have a future. There is light at the end of that inky black tunnel." – Willow Cross
"Success is no accident. It is hard work, perseverance, learning, studying, sacrifice and most of all, love of what you are doing or learning to do." – Pele
"Without hard work, nothing grows but weeds." – Gordon B. Hinckley
"I was told in high school that the last game during your senior year stays with you forever, which is true." – Jim Otto
"The past is always tense, the future perfect." – Zadie Smith
"Will we think about tomorrow like we think about now?" – Vitamin C
"I'm looking forward to the future, and feeling grateful for the past." – Mike Rowe
"The future belongs to those who prepare for it today." – Malcolm X
"The future depends on what you do today." – Mahatma Gandhi
"It's hard to beat a person who never gives up." – George Herman Ruth
"Don't wish it were easier. Wish you were better." – Jim Rohn
"Action is the foundational key to all success." – Pablo Picasso
"There are no shortcuts to any place worth going." – Beverly Sills
"The difference between ordinary and extraordinary is that little extra." – Jimmy Johnson
"Believing that no one is better than the other. You know I grew up in the South. My senior year there was a very big racial tension." – Herschel Walker
"Be who you are and say what you feel, because those who mind don't matter and those who matter don't mind." – Seuss
"The saddest thing in life is wasted talent." – A Bronx Tale
"Education makes a people easy to lead, but difficult to drive: easy to govern, but impossible to enslave." – Henry Peter Brougham
"What we learn with pleasure we never forget." – Alfred Mercier
"Life is my college. May I graduate well, and earn some honors!" – Louisa May Alcott
"It is absolutely still possible to make a difference." – Michelle Obama
"The old rules are crumbling and nobody knows what the new rules are. So make up your own rules." – Neil Gaiman
"The highest result of education is tolerance." – Helen Keller
"Start where you are. Use what you have. Do what you can." – Arthur Ashe
"Don't judge each day by the harvest you reap but by the seeds that you plant." – Robert Louis Stevenson
"Everything you've ever wanted is on the other side of fear." – George Addair
"Make each day your masterpiece." – John Wooden
"Perfection is not attainable, but if we chase perfection we can catch excellence." – Vince Lombardi
"Wherever you go, go with all your heart." – Confucius
"Write it on your heart that every day is the best day in the year." – Ralph Waldo Emerson
"Put your heart, mind, and soul into even your smallest acts. This is the secret of success." – Swami Sivananda
"It is never too late to be what you might have been." – George Eliot
"The day is what you make it! So why not make it a great one?" – Steve Schulte
"The roots of education are bitter, but the fruit is sweet." – Aristotle
"Learn from the mistakes of others. You can't live long enough to make them all yourselves!" – Chanakya
"Believe and act as if it were impossible to fail." – Charles Kettering
"Don't regret the past, just learn from it." – Ben Ipock
"I am not a vegetarian because I love animals; I am a vegetarian because I hate plants." – Ankit Jain
"A lot of girls didn't like me this year, but their boyfriends did." – Stephany Esquivel
"Cheaters never win, but I just graduated." – Richard Gilot
"Shoot for the moon; if you miss you will die in our space, which is cool." – Katya Zamolodchikova
"To all the teachers that never thought me a thing…" – Julia Simsuangco
"I want to thank Google, Wikipedia, and to whoever invented copy and paste. Thank you." – Stephanie Flores
"If you like water, you already like 72 percent of me." – Jireh
"If somebody ever asks you to do something, do it really bad, so you never have to do it again." – Paris Hilton
"My computer screen is brighter than my future." – Katia Perez