Last Updated on March 8, 2022
When you start your website you probably think you're going to generate a bunch of traffic and be able to quit your day job now that you have your own business and website. Well, you need to do a lot more than just set it up if you want to be successful online, and SEO for dummies is where you should start!
Now, we're not saying you're dumb, we're just saying you need to know the basics before you go all in, and that's what we'll be covering here today.
SEO for dummies is a quick guide to know what you need to do in order to rank highly in Google, Yahoo!, and Bing in order to gain an abundance of traffic that will eventually turn into a sale. You could get lucky and just set up a website then start making sales due to all the traffic coming in, but that is an extremely rare case, which means you need to do research and play it safe when it comes to doing SEO.
SEO For Dummies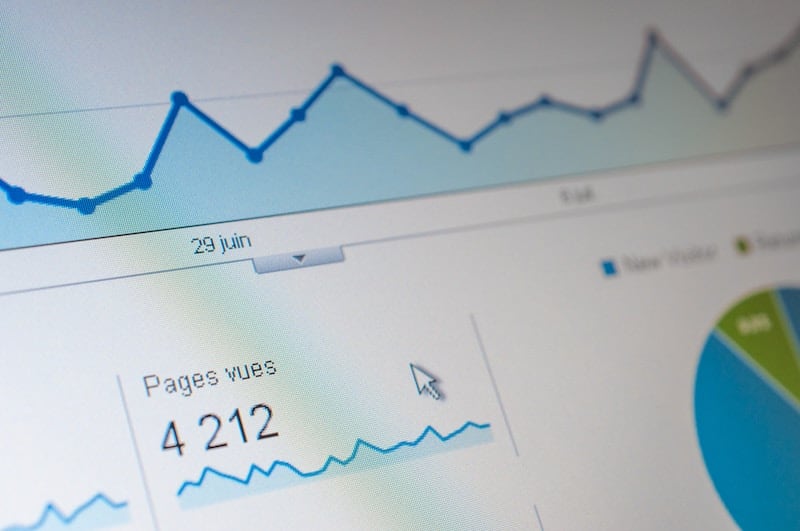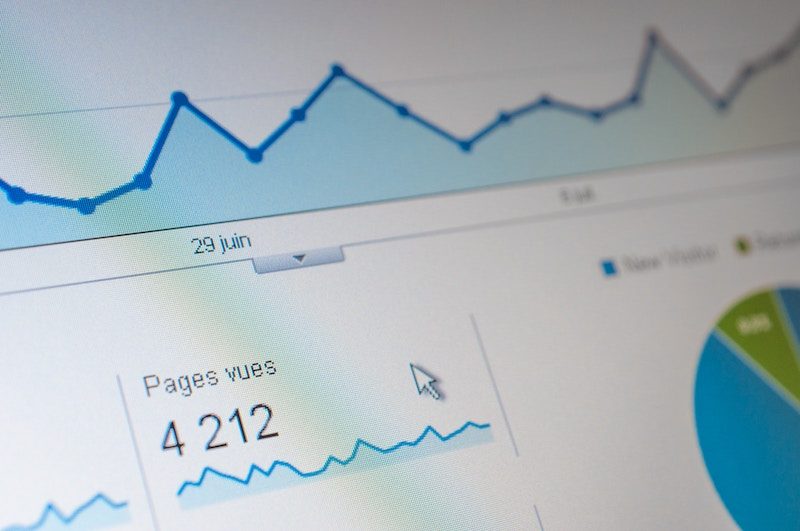 On page optimization
The first thing you need to think about is your Search Engine Optimization (SEO) because without it you will never rank for a competitive term that could potentially send you thousands of visitors each day on autopilot.
Yes, you could rank for just 1 keyword that could send you 1,000+ people every single day. Think about it, if you were in a competitive industry and paying for traffic, you could spend $1.00 per click, that means you would have to spend $1,000 a day on this keyword to get the same amount of traffic.
So you understand why SEO is so important now? You can bypass the advertising stage and actually save a ton of money while profiting much more over time!
Now then, for your on page optimization, you need to focus on your titles, descriptions, tags, interlinking, and content. If you can master these 4 things then you won't have much to worry about.
Titles – The titles of your pages are within the code itself and is the first thing you should think of in this SEO for dummies short guide. Some people will call these Meta Titles, but we just call them Titles, and if you can place one or two of your keywords within the title while keeping it readable, you'll be on the right path.
Try to get your keyword in the very beginning of the title to ensure the search engines understand what you're all about. The more you tell them what you're about, without spamming your keywords all over the place, you'll be in good shape later on.
Descriptions – These descriptions are also in the code and can be edited within your HTML or script. These are known as Meta Descriptions and the search engines tend to look at these immediately after your titles so they can be sure what your page is all about.
You'll want to get the same keywords from your titles into the descriptions on the page to ensure you're being seen correctly. The more focused you are on a single or pair of keywords, the more likely you'll get that page ranked for them over time.
Tags – These are known as Alt Tags that go on your images. Google now put importance on these tags or attributes because they want to know more about your images and they don't have eyes to actually view the pictures you're posting.
By adding Alt Tags, also known as attributes, you will be helping Google know more of what you page is about. Remember, the more Google can understand about your website, the better off you are in the long run when it comes to ranking for specific keywords.
Note: A quick add on to this SEO for dummies guide. Add your keyword into the alt tag/attribute and be sure it's in the file name as well. Saving your image as 839dk30d.jpg isn't as good as YourMainKeyword.jpg because you're now showing Google more of what your image is showing.
Interlinking – This isn't the biggest thing when it comes to your on page optimization, but it's something that can't be passed on, and that's because you'll be helping out your entire site by doing it. Interlinking is the act of linking one of your pages to another one with a hyperlink. You can't just link any page, it has to make sense within your content, and you will see a slight boost in the SERPs because of it.
Content – When you're writing up your content you will want to make sure it's readable as well as high quality. You can't just copy/paste someone else's content from a blog you like because that will not help you at all. You can always rewrite the content, but you should never "borrow" someone else's words of wisdom because you'll just be seen as a copycat.
When writing up your content you'll want to make sure it's over 1,500 words, but 2,000+ is better, so you can rank easier within the search engine results pages (SERPs). Google wants to know you're providing the most information possible for your readers, and if you are, you will be loved by Google and granted a higher ranking since your readers/viewers will love the content as well.
When writing your content you will want to stay around a 2% to 3% keyword density, this means 2 to 3 of your main keywords per 100 words because any more and you might be seen as a keyword stuffer. Keyword stuffing is a big negative when it comes to search engine rankings.
If you're caught keyword stuffing to artificially boost your rankings within the SERPs you'll likely obtain a penalty that won't be lifted until you fix the problem. So don't keyword stuff, make the content readable, and write it for your readers and Google will show you some love and boost your rankings over time 🙂
Off page optimization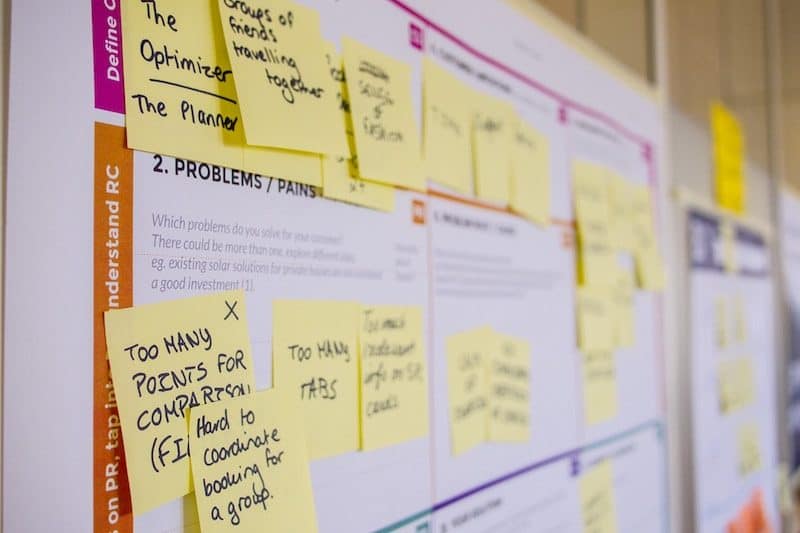 When you're finished with all of the on page optimization for your website you'll now need to think of your off page optimization. When you're ready for off page, you'll need to know that it's pretty extensive compared to your on page optimization, and this is because you'll essentially be doing the same thing except on every other website within your niche that allows you to get a post and backlink.
Here we'll be talking about backlinks, content distribution, domain and page authority, as well as guest posting.
Backlinks – You've probably seen plenty of these, they're just links on a website that send you to another website after clicking them, this is the main thing when it comes to SEO and boosting your rankings. Without backlinks, you will almost never rank for a keyword you're targeting.
There are the cases where you'll rank for keywords that no one else is targeting, but this is because they're obscure and your competitors haven't built any backlinks targeting them.
Your anchor text, the text the link is showing, needs to relate to the content it is within as well as relate to the page it's linking to. If you place a backlink in a dog grooming related article and the anchor text is "Pool Installation" and links to a page that talks about Pool Filters, then the work and link placement was wasted because none of that related to each other.
Now, if you had a dog grooming website and placed a link on a 3rd party dog care website that had the anchor "Dog Grooming Service" and it linked to your page that was optimized for the keyword "Dog Grooming Service" then you would get a much bigger benefit from that link since everything relates. Understand?
Content Distribution – Everyone thinks SEO content distribution is an easy thing to do because they can write up 1 article and post it across the internet, but that's not how the best SEO specialists are doing it. What you'll want to do is write up 1 article and alter it for each website you're posting on.
Edit the titles, descriptions, layout, etc. but keep it focused on the same keywords and you will see your effort pay off 1,000% more than if you were to just paste the same article across the web in hopes to rank for all your keywords and flood your website with traffic.
Note: There are content spinners out there that will turn a few articles into 1,000s but you'll want to avoid them as well. They all claim to be amazing, but they just push out bad content and will never really help you. SEO for dummies is a simplified way to explain everything but the overall process will take weeks or months to process and begin to see your work yield anything positive, so don't get discouraged and try to take shortcuts 🙂
Domain and Page Authority – When people talk about DA and PA they usually mention how high it is because everyone is looking for quality backlinks. This ranking factor is out of 100 and the higher your rating is, the easier it is to rank for a keyword, and that means you want to focus on acquiring high DA and high PA backlinks.
Your DA and PA won't jump to 100 with just one backlink, it probably will never hit 100 so don't get discouraged if you have a slow climb upwards. What you'll want to do is find some websites that allow you to submit a backlink or offer advertising opportunities with dofollow banners. Remember, you want a dofollow backlink over a nofollow because dofollow give you an increased ranking whereas nofollow doesn't do anything for the SERPs.
After you've found and placed 10 or so high DA and PA backlinks you may notice your own DA and PA increase. There's no set time on when the DA and PA get updated, you just need to be patient and keep placing your backlinks on an amazing website related to your industry in order to rank much higher over time.
Guest Posting – Now this is where it all comes into play, you need to do all the proper on page optimization as well as interlink to multiple pages, as well as your own if you want the biggest bang for your efforts.
You can contact hundreds of niche related websites and ask if they accept guest post submissions, most of them will ignore you while some just tell you no, and this is why you need to contact a ton of people/sites in order to get a few that respond and want your content in exchange for a dofollow backlink.
You can't use these guest posts for blatant advertising opportunities because your content will never go live. Instead, write up something amazing that the readers will enjoy and place one or two of your backlinks with anchor text within the content in order to get an SEO benefit. You're guest posting, you're not stealing traffic, so see this as an SEO play and not something that will bring in traffic directly from the post.
When you guest post you're actually doing one of the advanced techniques in SEO for dummies so be sure to do this right the first time and don't waste any effort. You need to target the websites within your industry that have a high DA and high PA compared to what you currently have.
You should usually target websites that are higher than you, but never shut down a lower DA website because you never know if they will sky rocket their own authority later on and help you out. Write for the high DA guest posting opportunities first and focus on the lower ones when you have time.
In the end
SEO for dummies isn't the longest guide in the world, but it's definitely going to expand your mind a little bit if you aren't sure where to start when it comes to SEO and your website.
Stay productive and diligent when it comes to your SEO and you will likely get ranked for a competitive keyword over time and start seeing a flood of traffic coming in due to you being the authority because of your efforts over the last few months 🙂