Last Updated on December 11, 2019
The familiar people might appreciate a visually stunning website, but not the search engine giants. Search engine giants like Google, Yahoo, Bing, AOL only look for quality content. Visual elements are not of much importance.
These companies appreciate websites with keywords, alt tags, useful content, file names, etc. Online ventures can gain a lot by understanding what search engine giants look for. Optimizing the website can bring immense success.
So below are the tips for you in enhancing your SEO, read it out.
Importance of SEO in the online world
SEO has been the stepping stone of success in the online world. Every business struggles to come first in Google's SERP. Business owners often get influenced by the term SEO.
WordPress has various SEO plugins on offer for better site optimization. In this article, we will discuss a few other means to improve the ranking of your website. You will come across an array of SEO techniques and practices in this article.
Setting up Permalinks
The URL that directs users to your website and posts is known as Permalink. It is what ordinary people type in their search bars to reach a site to simplify things. Permalinks are also used by other websites and search engines to keep your website linked.
WordPress provides a default permalink which can be modified as per the needs of the website owner. Always use permalinks similar to your posts. It is easier for users to remember and also more comfortable for search engines to index.
Create and use a Sitemap
Websites are composed of hundreds of webpages. Search engines use website structure to index these pages. It is effortless to make a Google XML sitemap.
Plugins are available for WordPress users that automatically create a sitemap of the website.
Google Analytics
Google offers a free and useful analytic tool. It has been developed to keep track of the traffic on your website. The tools help you to know the traffic source and its characteristics.
It improves the chances of reaching the target audience. Other features include locating 404 errors, visitor behavior understanding, avoiding referral spam, etc.
Make use of Search Engine Optimized Themes.
Themes give a strong foundation to your website. WordPress has many such themes on offer and SEO Melbourne Experts always recommend use mobile-friendly themes.
You should always pick SEO optimized items over visually appealing ones. Appropriate codes help keep your websites on top of search results.
Using SEO Plug-ins
SEO Plugins take good care of your website by encouraging best-suited practices. Adding description Meta tags, Meta keywords, Meta title considerably improve performance. WordPress plugins are complete SEO solutions for your website.
Share your content over multiple platforms
Social Media is the way to reach more audiences over the past few years. Today, almost every web-user is active on social media. Use social media buttons on your website to make content sharable.
Produce High-Quality Contents
Create content that is highly engaging to the users. Quality contents are essential for corporate and personal blogs.
Content free from grammatical errors and spelling mistakes is equally important. Valuable and informative content keeps the traffic constant on your website.
Utilizing Anchor Text and Links Correctly
Website owners are well aware of the fact that adding links to content is crucial. But most of them do not make use of reference links. Often website owners tend to forget interlinking their posts.
It significantly improves user experience. Inter-linking posts make it more optimized.
Keep an eye on your content link posts only when necessary. Search engine giants use relevant linking for grading websites. Using the anchor text for your meticulously curated blog increases its authenticity.
Also, users get relevant information from anchor texts while reading an article. It's merely linking your piece of writing with your references.
Using Proper Headings/Tags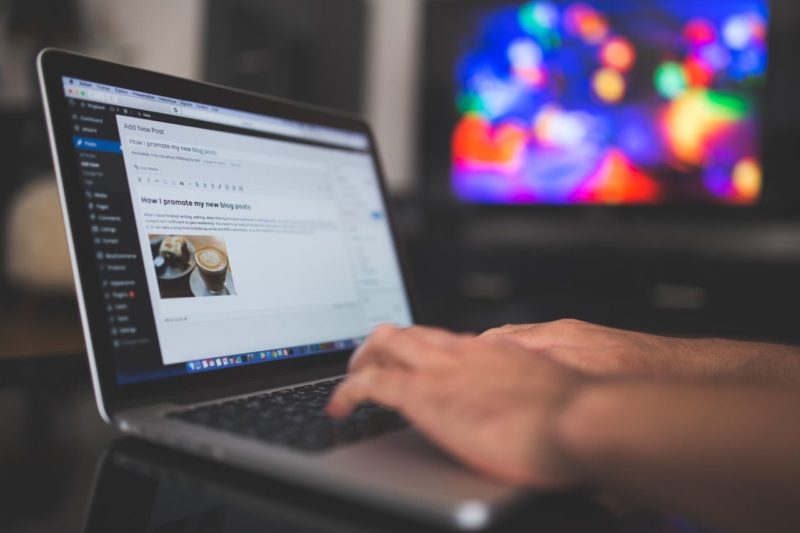 Using appropriate heading tags is a crucial part of SEO practices. Always do your research before coming up with a heading for your article. Beginners often find it difficult to use proper Headings.
Always keep your H1 tag informative and clear. The title of the content must attract readers. It gives readers a clear about the content of your blog.
Next comes H2, H3, H4 tags which are equally essential to maintain the relevancy of your article.
Use faster hosting domains
Maintaining a good page speed is essential to attract readers. Search engine giants like Google have also started ranking websites based on their page speeds. Pick a reliable hosting for your website.
Along with the implementation of SEO optimization, good hosting is beneficial. An excellent way to rank than your competitors in terms of speed is using SSD.
Some larger still use traditional hard drives. While others employ SSD to provide faster page speeds.