If you're a world traveler, then there's no way you haven't used or even heard of Airbnb.
Airbnb has taken world travel to the next level, offering unique accommodation options for people around the globe in the most convenient way possible.
Where there was a time when your only options were booking expensive hotel rooms in advance or taking your chances on finding a cheaper room someplace else in the middle of nowhere without options for advanced booking or room reservations.
Times have changed though, and Airbnb was a huge part of that change.
Through Airbnb, travelers now have the option of booking an extra room within someone's home, an entire house that nobody uses, or maybe an igloo or a castle in some enchanting town. You book it, confirm your travel dates, and pay for service all through the Airbnb website, making the entire process easy as pie.
Yup, that's how seamless the entire Airbnb system works, so it's no wonder that other services have started jumping in and adopting the business model. Here are some of them: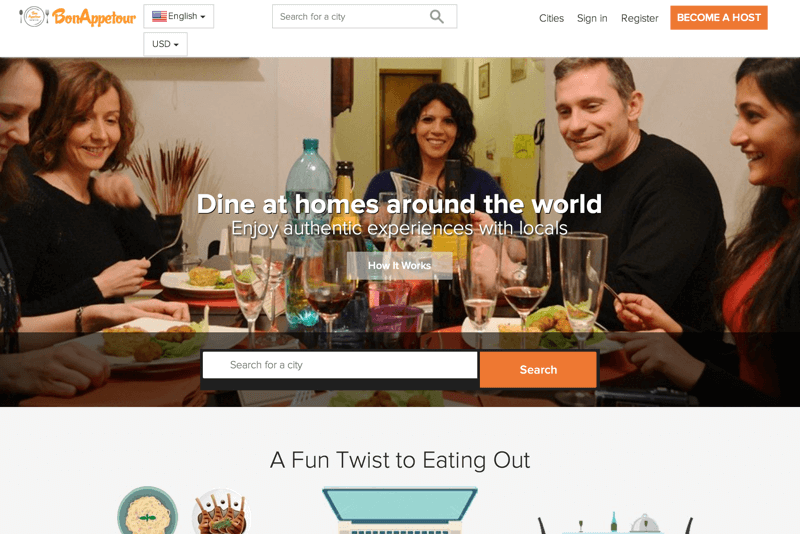 If you run to Airbnb for accommodations, you can do the same thing with BonAppetour when it comes to food. Meet guests and hosts all over the world and dine with them over a home-cooked meal that they have prepared especially for you.
If you're a camping enthusiast, then you know for a fact that it's not that easy to look for a great spot to pitch your tent on. Through Hipcamp, you apply the same flow you use on Airbnb to look for the perfect piece of land for your camping trip.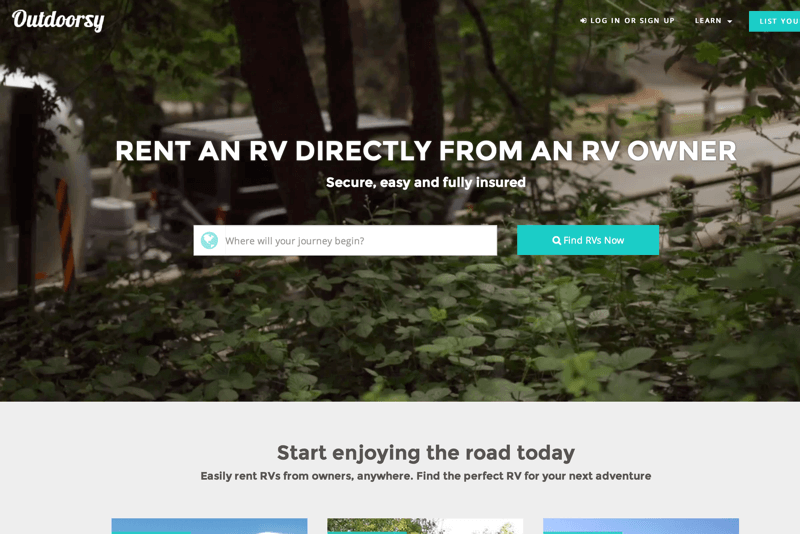 You could be someone looking for an RV to rent, or you could be an RV owner looking to make some extra money. Outdoorsy puts the two together through the website, making it easier for those who love going on road trips to get around.
If you fancy a holiday right on the ocean, Antlos gives you that experience by connecting you with skippers from all over. Just send your travel dates, discuss any details with the skipper, confirm your booking, and step aboard for your perfect holiday cruise.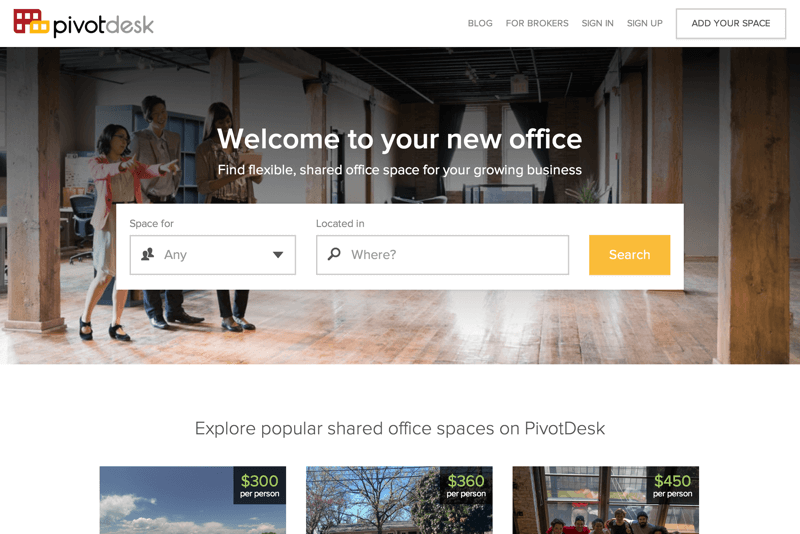 Even office spaces can be hard to look for, but Pivot Desk gives you an office out of town. It gives you the same essentials you have at work, but in a completely different setting. It's working away from the office the most convenient way possible.
Musicians know how hard it is to book a studio, and there will always be moments when you feel that everybody is just making music at the same time. Through Studio Time, you can finally book a rehearsal or recording studio way in advance, securing you a spot in the busy music scene.
Camera equipment is not easy to find, especially if you're travelling out of town and have no room for your own bulky equipment. With KitSplit, you can get in touch with fellow professionals and rent their creative equipment for affordable prices.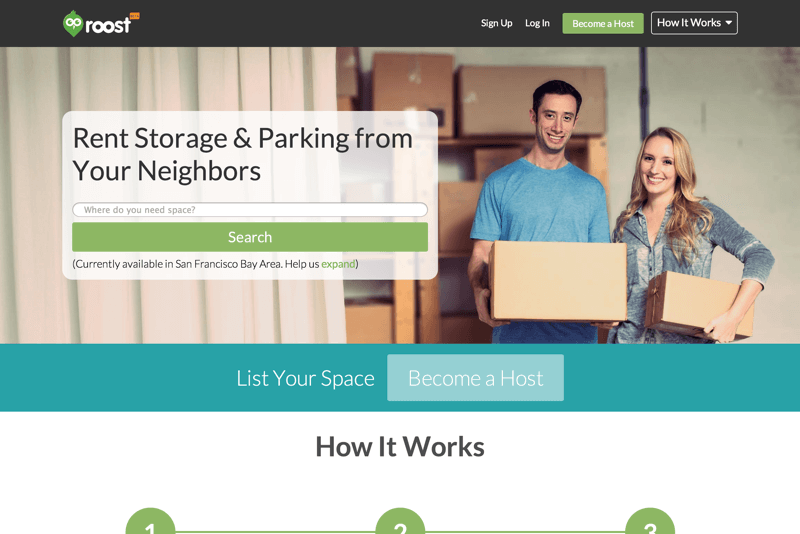 There will always come a time when you suddenly find yourself running out of storage or garage space. Roost connects you with people who have extra room in their garage, basement, closets, or storage rooms so that they can share their space with you at low prices.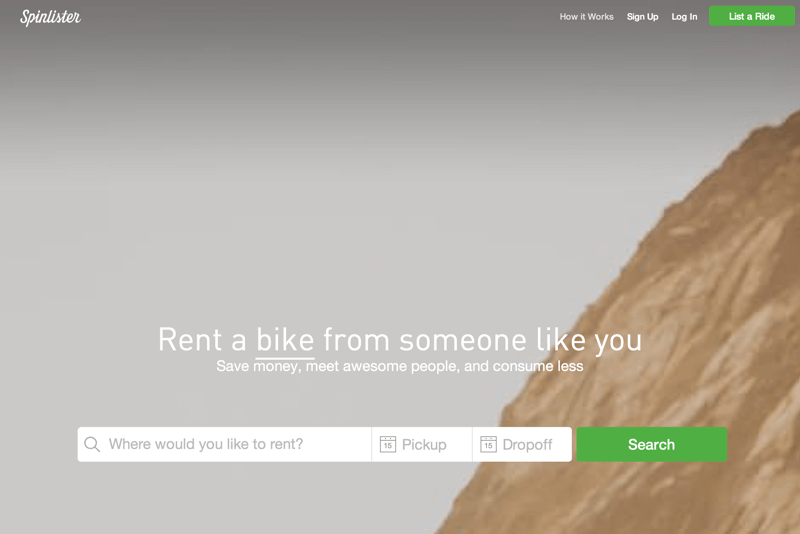 Adventurous types would definitely love Spinlister as it has a long list of people offering to rent out their bikes, snowboards, skis, surfboards, and the like. Bikes and other equipment are ensured in a lot of places, making the transaction safer for both parties.
Finally, startup businesses can have the expert help they need and travelers can find a place to stay wherever they're travelling. Through GigRove, skilled travelers get connected with business hosts so that they can offer their services in exchange for a room at the host's place.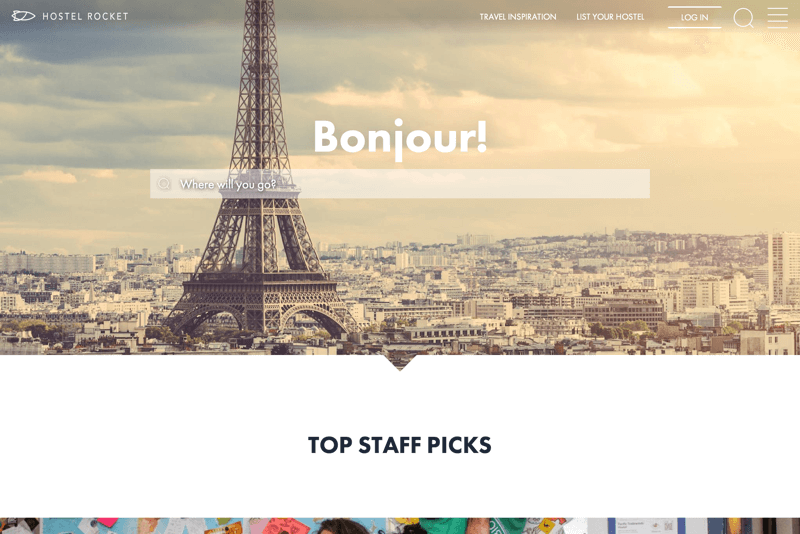 A lot of backpackers prefer hostels not because it's cheaper, but also because it allows you to meet fellow travelers from all over the world. Hostel Rocket gives you great hostels to book no matter where you're off to.
If you have a private parking spot that you're willing to share with somebody else, CARMAnation lets you post your slot and connect you with someone who want to rent it per hour, per day, per week, or per month.
It's amazing, right? Seeing what an amazing innovation Airbnb was, people now enjoy a whole lot of other services using the same efficient system.
Not only that, people who actually have stuff and spaces to rent out now have the opportunity to make some extra cash on the side without having to maintain their own website. It's convenient and efficient in more ways than one, and it makes life easy for every single person who takes advantage of these services.