Last Updated on November 9, 2022
Shalom Bellaish has a long list of career highlights. He spent five years as a top-tier construction project manager, served as Chief Engineer on multi-story building projects, and was the Executive Vice President for a company that executed more than a thousand simultaneous housing unit construction projects. 
But above every other accomplishment, Bellaish is proudest of being a co-founder of the tech-driven construction platform Constru, an industry-leading computer vision and AI platform. 
Disruption has transformed numerous industries, but it wasn't until fairly recently that Bellaish and his fellow co-founder presented their vision for construction industry disruption. 
It's a vision that's already proving successful, and it's all made possible by a vital combination of industry know-how and highly useful technologies. 
Bellaish will be our guide as we discuss opportunities for optimization within the construction and the ways in which the Constru platform is taking advantage of those opportunities for the benefit of users, the industry as a whole, and the environment. 
Improving processes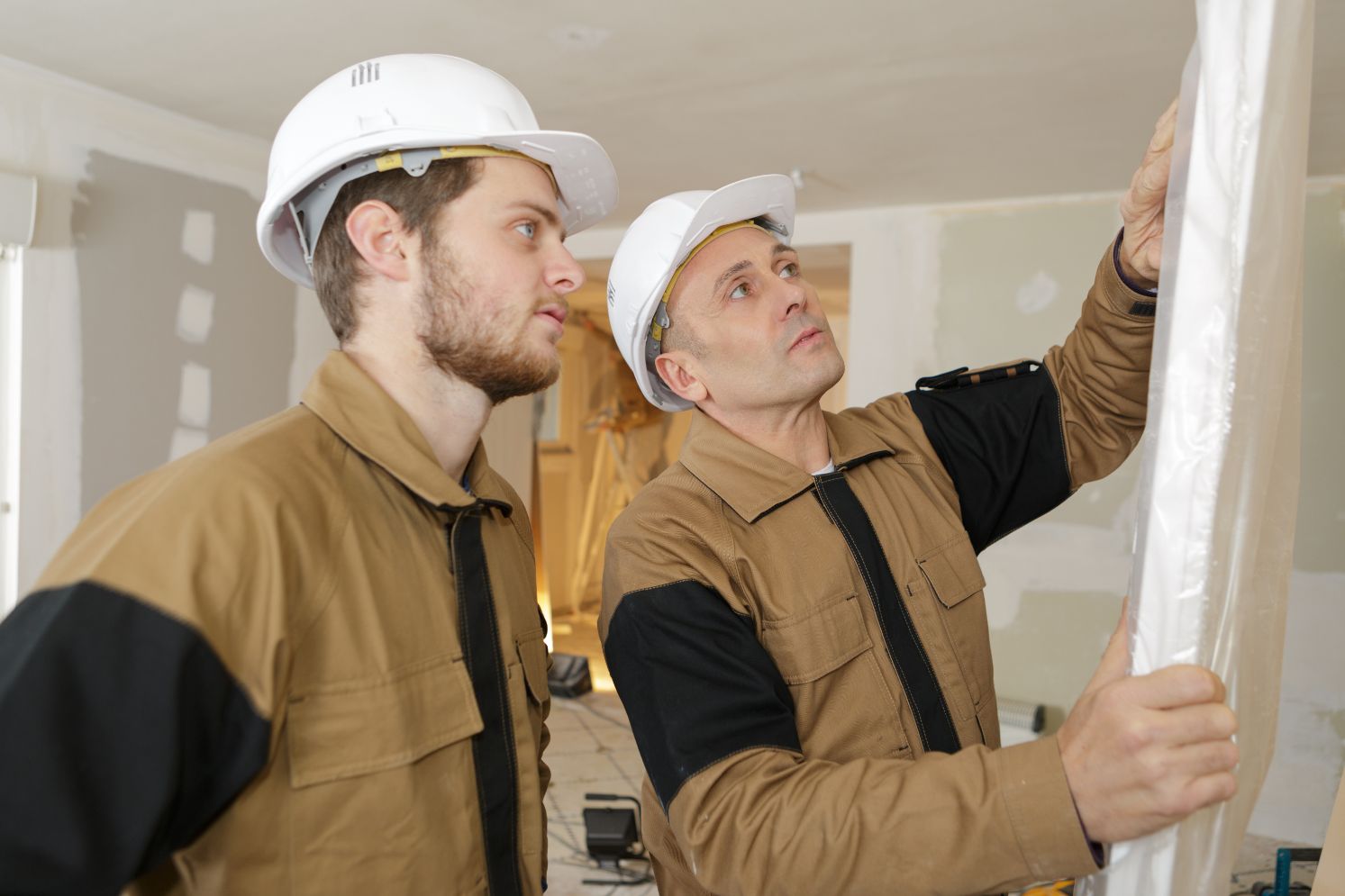 It all starts with knowledge of how construction projects operate, from start to finish, and a desire to improve the processes currently in use. 
Previous improvements to construction have come in the form of more tangible upgrades, such as advanced equipment and safety protocols. But Constru represents a major step forward at the level of processes, even changing the way construction professionals and clients think about their projects. 
Bellaish knows from experience just how much construction relies on precision and timing:  
"Despite the fact that construction may seem chaotic, I learned that the construction process is very methodical. Success is all about the execution of a specific activity at a specific location and time, while meeting quality requirements."  
That's simple enough in concept, but much more difficult in practice. Engineers need to be on the same page at all times, not to mention the clients and the architects behind the scenes, who aren't going to be on-site every day. A single unexpected delay could alter the entire project's timetable. 
The goals may be straightforward, but achieving those goals can be a complex process. 
Even before the founding of Constru, Bellaish was already invested in making improvements to technical processes. But the tech presented by his co-founder changed his perspective on how it could be done. 
"My goal has always been to implement systems that can improve the construction process, though my experience was generally with software that improved technical processes, such as procurement systems and scheduling software. I hadn't been exposed to technology like artificial intelligence or computer vision before I met my partner during our MBA studies at Tel Aviv University."
These technologies would become the foundation of Constru, though at first, it took some convincing that AI and computer vision were capable of providing the improvements that Bellaish had been looking for. 
A tech breakthrough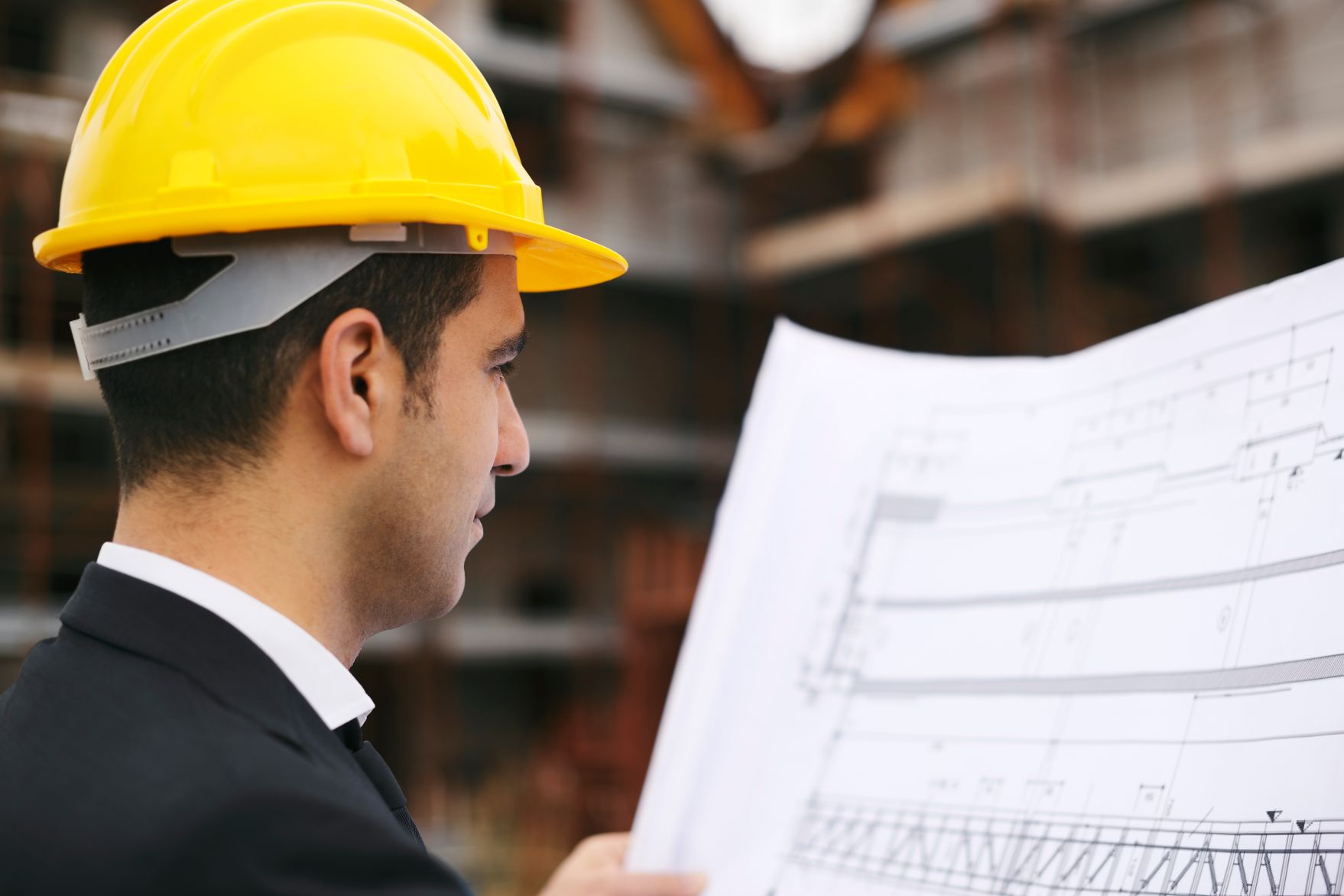 Bellaish's previous work on software that optimized construction processes was certainly impactful, but there was another, even more impressive layer of optimization just waiting to be unlocked, and AI and computer vision were the technologies that offered a path forward. 
Many of you have likely already heard of AI, or artificial intelligence. It's actually quite a diverse category that has potential applications in just about every area of our lives. 
AI makes it possible for computer systems to think for themselves, not in the sense of having consciousness but rather within a specific area of specialization. A system is set to accomplish a specific task or a series of tasks, and it's fed information that can help it perform these tasks more efficiently and with greater accuracy. 
Successful AI applications can automate tasks that just aren't a good fit for their human counterparts. AI-based systems are less likely to make mistakes, especially as they learn more about their jobs over time. 
But computer vision is a more obscure tech category, at least for the moment. Referring to a common online definition, computer vision is an "interdisciplinary scientific field that deals with how computers can gain high-level understanding from digital images or videos."
So, a computer is shown an image or video or, more likely, a series of images or videos, and it seeks out relevant information within the imagery. For example, the facial recognition feature on your smartphone is a form of computer vision. 
Of course, there are many other potential applications for computer vision, and Constru recognized the potential of this tech within construction. 
For his part, Bellaish was a bit skeptical that new forms of tech were going to lead the way forward, but following demonstrations, the evidence was clear.   
"Like many other construction executives, I had initial doubts about how much of an impact technology could have on construction processes that had been in place and optimized over such a long period of time. It didn't take me long to change my perspective after seeing what technology like Constru and many others could do, specifically their amazing impact on construction processes and efficiency." 
In a very simplified sense, Constru's computer vision is able to see an in-progress construction site in a way that people can't or, more charitably, in a way that it would take people much longer to see, record, and process.
This then provides Constru users with accurate, up-to-date information about their projects.  
But there are many advantages beyond user success and satisfaction, and one of the most compelling is the potential for increased construction sustainability. 
Empowering sustainability
Construction is an incredibly heavy industry when it comes to resource usage and overall environmental impact. 
Construction processes can of course create pollutants, and finished buildings, depending on how they are designed, could potentially use large amounts of "dirty" energy. 
But Constru presents an opportunity to make many construction projects far more sustainable.  
"Constru empowers sustainable projects by optimizing the entire workflow. We reduce waste during the build process by preventing defects, limiting periods of delay, and reducing unnecessary movement and tasks." 
These reductions could represent massive improvements to numerous construction projects, and should this tech reach a point where other construction companies and platforms start to adopt these core technologies, we could see substantial reductions in waste throughout the entire construction industry, and that would be good news for all of us, not just for those with a stake in construction. 
But the possibility of widespread adoption of AI and computer vision in construction also brings up the question of how Constru plans to remain an industry leader in applying these technologies. 
After all, being the first to achieve a certain innovation doesn't always guarantee long-term success. 
Staying ahead of the game 
While it's clear that Constru is currently an industry leader in this space, you can bet that many other existing construction companies as well as burgeoning companies have their eyes on this underlying tech as they look to the future. 
As Bellaish confirms here, this is an area that's experiencing massive growth: 
"The construction industry has traditionally been low-tech, but construction tech is booming and the industry is growing extremely fast." 
So, what does that mean for Constru? Well, it means that competition is fierce, and other companies and platforms might suddenly present highly competitive features of a similar nature or even brand-new features that offer a great deal of value. 
This means that Constru can't afford to slow down or even stand still, and Bellaish is well aware of this. 
"While we see ourselves ahead of the game today, that could change quickly, so I'm constantly thinking about 'the next big thing' that computer vision can do for the construction industry and how Constru can simplify it for easy and seamless user adoption." 
That final point is an especially important one to consider: making the platform easy and seamless for the user. 
General users have developed certain expectations for digital platforms of all kinds through years of use, and ease of use is often a primary expectation. Encountering any sort of frustration can amount to a dealbreaker for many users, and it's encouraging to hear Bellaish confirm that this is a major priority for Constru. 
The friendlier the platform is, the more likely new users will be to explore its capabilities and discover all that these technologies have to offer within construction. 
For the moment at least, Constru is in the lead, and they continue to prove just how valuable these technologies are and how they could permanently change construction as the industry moves into the future.