Do you remember your favorite book as a child? At a young age, we are shaped by our surroundings—by the things we see and hear, the toys we play with, the books we read. Sometimes a book makes such an impression on us that it becomes our favorite even as we grow older.
Children's book authors, then, have a huge impact on young minds through their works. One of the most popular children's book authors is Shel Silverstein, author of the book The Giving Tree.
Shel's Early Life and Career
Born Sheldon Silverstein in 1930 in Chicago, Illinois, Silverstein did not pursue art or writing initially. He wanted to be an athlete but couldn't play baseball very well, so he stuck to drawing. He did not have a favorite cartoonist or artist, and he stated that this helped him develop his own style, instead of trying to copy someone else.
His first audience for his cartoons were not kids; Silverstein's first published cartoons were in the Roosevelt Torch, a student paper at his school, Roosevelt University.
Afterwards, he spent some time in Korea and Japan in the military, where he also drew cartoons for the military magazine Pacific Stars and Stripes. When he returned home, Silverstein continued to draw, submitting his works to different magazines.
A surprising fact about Silverstein is that before becoming a children's book author, he actually worked for Playboy. In his time with the magazine, he traveled the world for his cartoon series "Shel Silverstein Visits…" and created 23 installments. His cartoons and poems were published in Playboy from 1957 until around mid-1970.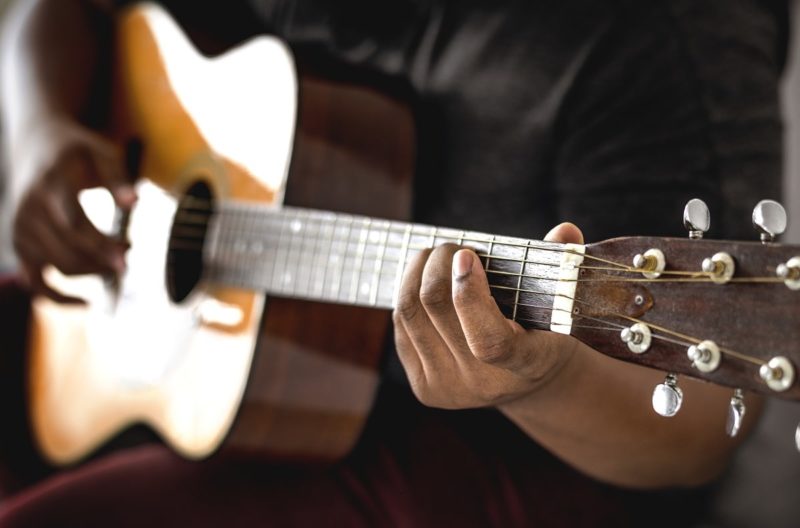 Silverstein also studied music briefly at the Chicago College of Performing Arts. He was a singer and songwriter, and wrote dozens of songs for himself and other artists, many of which became hits. Silverstein wrote "A Boy Named Sue" for country singer Johnny Cash and "The Cover of 'Rolling Stone'" for rock group Dr. Hook & the Medicine Show, used in the film Almost Famous.
He also had several albums where he sang his own songs. His song "I'm Checkin' Out," from the movie Postcards from the Edge, was nominated for an Oscar Award and a Golden Globe Award.
When he wasn't busy drawing cartoons or singing, Silverstein wrote plays. Among his works were The Lady or the Tiger and The Devil and Billy Markham. He wrote more than 100 one-act plays, many of which were staged in different theaters. He also wrote the screenplay for the film Things Change with co-writer and director David Mamet.
Writing Children's Poetry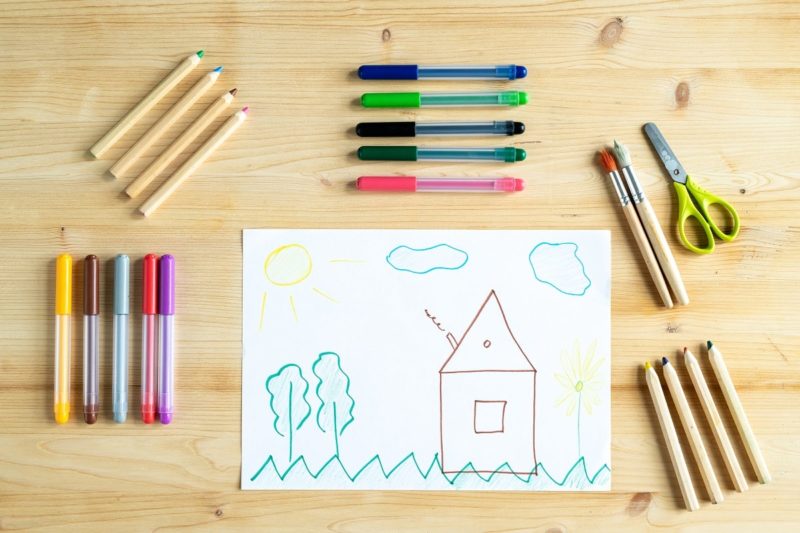 Shel Silverstein will most likely be remembered for his children's books. It was Silverstein's editor Ursula Nordstrom who convinced him to try writing for children.
He had a knack for the fun and fanciful, and he had his own style of poetry. His imagination ran wild, and he was able to put images on paper well—both in words and in drawings.
Perhaps his most well-known and best loved book is The Giving Tree, which talks about a boy and a selfless apple tree that was always happy whenever she was able to give something to the boy. Interestingly, Silverstein had trouble getting The Giving Tree published.
The sad tone of the story and the simple style made it difficult for editors to determine which age group it would appeal to. Finally, after four years, Nordstrom agreed to publish the book, even with its bittersweet ending.
His other works include modern classics Lafcadio: The Lion Who Shot Back, A Giraffe and a Half, and The Missing Piece. The audio edition of Where the Sidewalk Ends, a collection of children's poems, even won a Grammy Award for Best Recording for Children in 1984.
Silverstein's writing style was a good fit for children's books. Quirky, laidback, and conversational, his style is perhaps one of the major reasons why his books are so well loved. His whimsical characters are fun to read, and the messages profound.
Silverstein's talent cuts across genres. Few people have had as much success as Silverstein in the different genres of writing as he had. He wrote songs for country music singers, pop songs, has written and drawn for a military magazine and an adult magazine, penned stories and poems for both children and adults, plays, and screenplays.
He was a prolific writer who was very versatile. Indeed, he has stated in an interview that he hoped everyone, regardless of age, would be able to enjoy his works.
Uncle Shelby's Legacy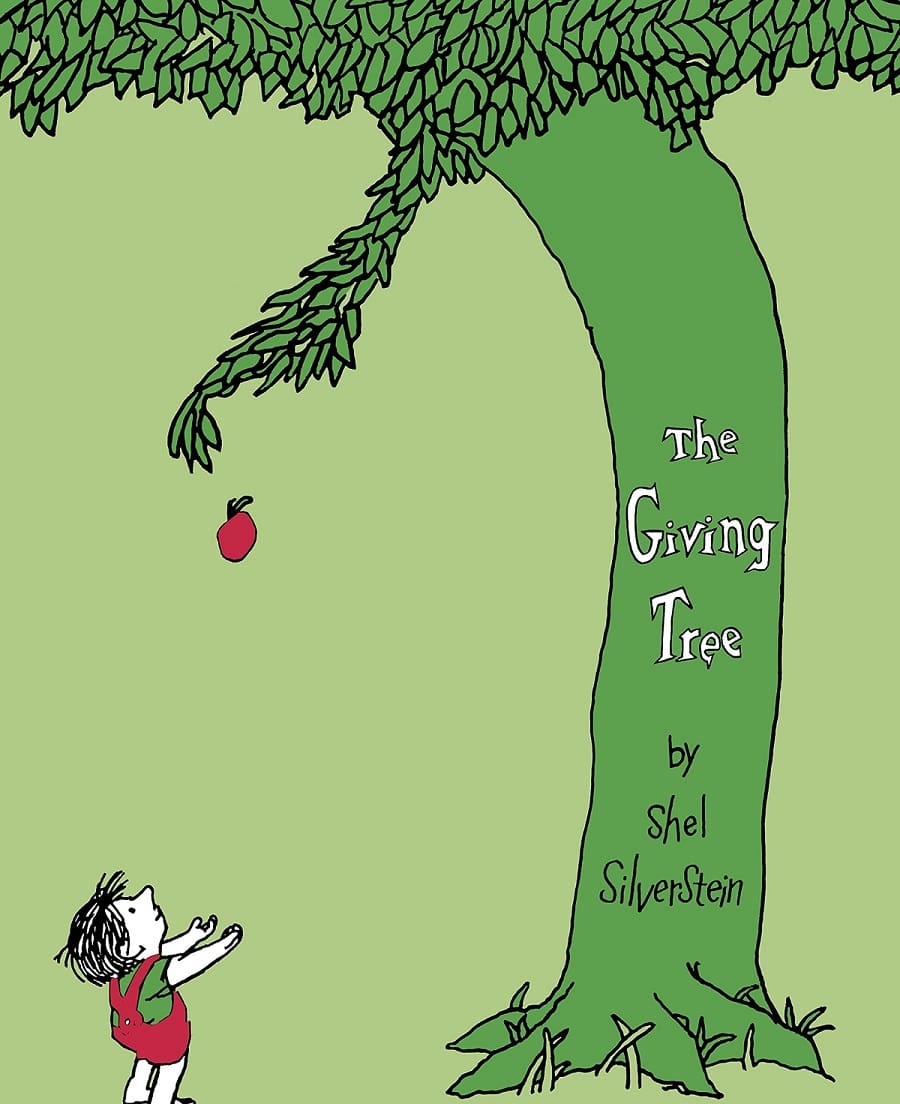 The Giving Tree is arguably one of Silverstein's greatest contributions to children's literature. The book, though divisive among literature scholars, has made it to several "Top 100" lists. A 2007 online poll by the National Education Association to find the "Teachers' Top 100 Books for Children" cited The Giving Tree as number three.
Silverstein died in 1999 of a heart attack at the age of 68. After his death, more books were published posthumously. Silverstein believed strongly in the power of the written word, and through his books, he will continue to inspire many more minds, both young and old, with his words.
Let's take a look at some of these inspiring words by Shel Silverstein.
Shel Silverstein Quotes
"Listen to the mustn'ts, child. Listen to the don'ts. Listen to the shouldn'ts, the impossibles, the won'ts. Listen to the never haves, then listen close to me… Anything can happen, child. Anything can be." – Shel Silverstein
"How many slams in an old screen door? Depends how loud you shut it. How many slices in a bread? Depends how thin you cut it. How much good inside a day? Depends how good you live 'em. How much love inside a friend? Depends how much you give 'em." – Shel Silverstein
"Once there was a tree, and she loved a little boy." – Shel Silverstein, The Giving Tree
"When the light turns green, you go. When the light turns red, you stop. But what do you do when the light turns blue with orange and lavender spots?" – Shel Silverstein, A Light in the Attic
"Anything is possible. Anything can be." – Shel Silverstein
"So I'm all of love that could make it today." – Shel Silverstein, Where the Sidewalk Ends
"If there is a book you want to read but isn`t written yet, write it." – Shel Silverstein , Roger Was a Razor Fish, and Other Poems
"And all the colors I am inside have not been invented yet." – Shel Silverstein, Where the Sidewalk Ends
"…I am writing these poems from inside a lion…" – Shel Silverstein
"Everything isn't everything." – Shel Silverstein, Lafcadio, the Lion Who Shot Back
"And the tree was happy." – Shel Silverstein, The Giving Tree
"If you are a dreamer come in." – Shel Silverstein
"And he didn't really know where he was going, but he did know he was going somewhere, because you really have to go somewhere, don't you?" – Shel Silverstein, Lafcadio, the Lion Who Shot Back
"Once I spoke the language of the flowers/Once I understand each word the caterpillar said/Once I smiled in secret at the gossip of the starlings." – Shel Silverstein
"I've found my missin' piece, so grease my knees and fleece my bees I've found my missin' piece!" – Shel Silverstein
"'You don't have to shoot me,' says the young lion. 'I will be your rug and I will lie in front of your fireplace and I won't move a muscle and you can sit on me and toast all the marshmallows you want. I love marshmallows.'" – Shel Silverstein, Lafcadio, the Lion Who Shot Back
"I can be somebody's and still be my own." – Shel Silverstein
"Don't know where he's going but sees where he's been." – Shel Silverstein
"There is a place where the sidewalk ends." – Shel Silverstein, Where the Sidewalk Ends
"She had blue skin. And so did he. He kept it hid, And so did she. They searched for blue their whole life through, then passed right by – And never knew." – Shel Silverstein
"Many leaves, one tree." – Shel Silverstein
"Since my fried left me, I've got nothing to do but walking. I walk to forget. I walk, I escape, I get further. My friend will not come back, now I am a marathon man." – Shel Silverstein
"I believe that if you don't want to do anything, then sit there and don't do it, but don't expect people to hand you a corn beef sandwich and wash your socks for you." – Shel Silverstein
"Never explain what you do. It speaks for itself. You only muddle it by talking about it." – Shel Silverstein
"Anything can happen child, anything can be." – Shel Silverstein, Where the Sidewalk Ends
"Comfortable shoes and the freedom to leave are the two most important things in life." – Shel Silverstein
"There is a voice inside of you that whispers all day long, 'I feel that this is right for me, I know that this is wrong.' No teacher, preacher, parent, friend or wise man can decide what's right for you – just listen to the voice that speaks inside." – Shel Silverstein
"I can be someone's and still be my own." – Shel Silverstein, The Missing Piece
"If I had a brontosaurus, I would name him Horace or Morris. But if suddenly one day he had A lot of little brontosauri – I would change his name to Laurie." – Shel Silverstein
"If you are a dreamer, come sit by my fire. For we have some flax-golden tales to spin; come in! Come in!" – Shel Silverstein
"O Child learn your ABZ's and memorize them well, and you shall learn to talk and speak and read and write and spell." – Shel Silverstein
"Make it so good and so clear that it doesn't need any further explanation." – Shel Silverstein
"If you are a dreamer come sit by my fire, for we have some flax golden tails to spin, come in, come in." – Shell Silverstein
"When the light turns green, you go. When the light turns red, you stop. But what do you do when the light turns blue with orange and lavender spots." – Shel Silverstein
"Through gypsy camps and swirling Arab fair, and moonlit woods where unicorns run free." – Shel Silverstein
"Tell me I'm clever, Tell me I'm kind, Tell me I'm talented, Tell me I'm cute, Tell me I'm sensitive, Graceful and wise, Tell me I'm perfect – But tell me the truth." – Shel Silverstein
"Eddie touched a troll." – Shel Silverstein, Where the Sidewalk Ends
"If there is a book you want to read but isn`t written yet, write it." – Shel Silverstein, Roger Was a Razor Fish
"…Just 'cause somethin' ain't been done/Don't mean it can't be did…" – Shel Silverstein, Every Thing on It
"Do a loony-goony dance 'Cross the kitchen floor, Put something silly in the world That ain't been there before." – Shel Silverstein
"Underneath my outside face, There's a face that none can see. A little less smiley, A little less sure, But a whole lot more like me." – Shel Silverstein, Every Thing on It
"When the light turns green, you go. When the light turns red, you stop. But what do you do when the light turns blue with orange and lavender spots?" – Shel Silverstein, A Light In The Attic
"Oh, if you're a bird, be an early bird and catch the worm for your breakfast plate. If you're a bird, be an early early bird – But if you're a worm, sleep late." – Shel Silverstein, Where the Sidewalk Ends
"I know a way to stay friends forever, there's really nothing to it, I tell you what to do, and you do it." – Shel Silverstein
"So what if nobody came? I'll have all the ice cream and tea, And I'll laugh with myself, And I'll dance with myself, And I'll sing, 'Happy Birthday to me!'" – Shel Silverstein
"If the track is tough and the hill is rough, thinking you can just ain't enough!" – Shel Silverstein, Where the Sidewalk Ends
"Would you like to hear the night I bravely fought the- no? Alright." – Shel Silverstein
"Talked my head off worked my tail off cried my eyes out walked my feet off sang my heart out so you see, there's really not much left of me." – Shel Silverstein, Every Thing on It
"Although I cannot see your face/As you flip these poems awhile,/Somewhere from some far-off place/I hear you laughing—and I smile." – Shel Silverstein
"…and she loved a boy very, very much – even more than she loved herself." – Shel Silverstein
"The baby bat screamed out in fright, 'Turn on the dark, I'm afraid of the light.'" – Shel Silverstein
"My beard grows down to my toes, I never wears no clothes, I wraps my hair around my bare, and down the road I goes." – Shel Silverstein
"Although I cannot see your face as you flip these poems awhile, somewhere from some far-off place I hear you laughing – and I smile." – Shel Silverstein
"I've found my missin' piece so grease my knees and fleece my bees I've found my missin' piece!" – Shel Silverstein
"Once I spoke the language of the flowers, once I understand each word the caterpillar said, once I smiled in secret at the gossip of the starlings." – Shel Silverstein
"We can't hold hands – Someone might see. Won't you please hold toes with me?" – Shel Silverstein
"Alice she drank from a bottle called DRINK ME and she grew so tall, she ate from a plate called TASTE ME and down she shrank so small. And so she changed, while other folks never tried nothin' at all." – Shel Silverstein
"Teddy said it was a hat, so I put it on. Now dad is saying, 'where the heck's the toilet plunger gone?" – Shel Silverstein
"This boat that we just built is just fine – And don't try to tell us it's not the sides and the back are divine – It's the bottom I guess we forgot." – Shel Silverstein
"Yes, I'm adopted. My folks were not blessed with me in the usual way. But they picked me, they chose me from all the rest, which is lots more than most kids can say." – Shel Silverstein
"He wasted his wishes on wishing." – Shel Silverstein
"But all the magic I have known I've had to make myself." – Shel Silverstein
"Rockabye baby, in the treetop don't you know a treetop is no safe place to rock? And who put you up there, and your cradle too? Baby, I think someone down here has got it in for you!" – Shel Silverstein
"It's amazing the difference a bit of sky can make." – Shel Silverstein