Ecommerce is growing rapidly these days. And there are more and more small businesses joining the market. Even artists are noticing the possibility of growing profits by selling online. If you are one of the artists that want to develop their business, then this article on ProfitIndustry top5 ecommerce platforms to sell art can be really helpful.
And if you're in a different kind of business then there are many great and super efficient Shopify apps that can help you develop and grow your business online. In this article, you'll find seven of them – choose the ones that fit your business the best.
Conversific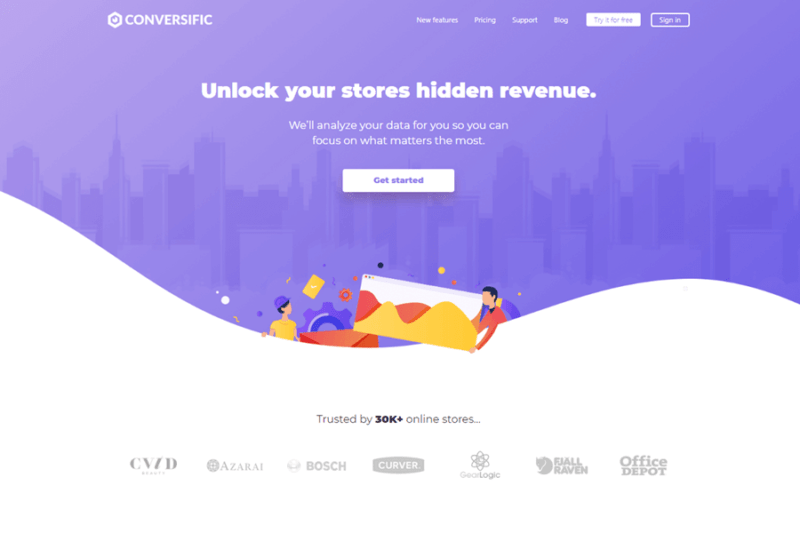 Image source: Conversific.com
Conversific ecommerce analytics app for Shopify is currently used by more than 30K+ online stores. It's a perfect selection for data analysis. More to it, you can access your data on the go – all the ecommerce analytics, CRM, and personalized recommendations are also on your phone.
There is also a possibility to connect different data sources like WooCommerce, Facebook Ads, Google Ads, Google Analytics, and much more. This makes your work way more efficient because you can have everything you need in one place.
Wholesale2b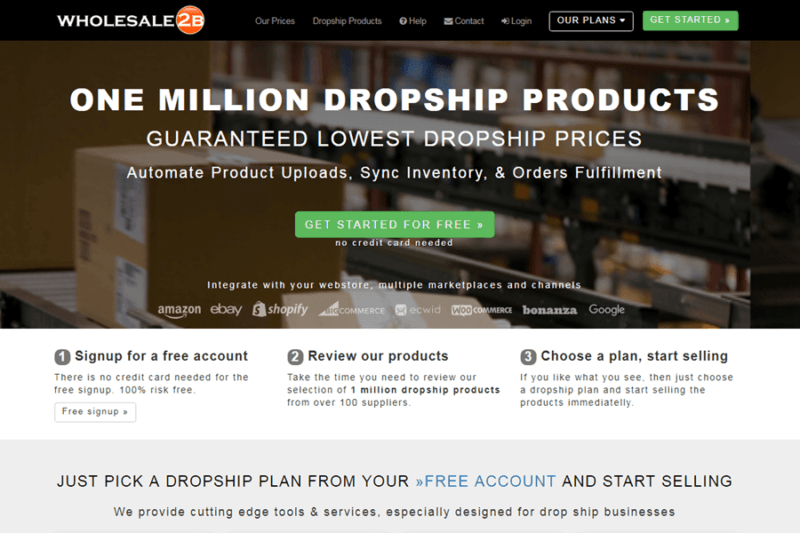 Image source: Wholesale2b.com
Dropship on Shopify with Wholesale2b.com – add thousands of dropship products to your Shopify store in just minutes and save valuable time for you and your team. The app also has many other advantages that can make your business more efficient. You can easily search and find various products before you upload it to your store. This specific app can offer you more than one million different products from more than 100 suppliers all over the world.
More to it, with Wholesale2b you can automate your inventory daily updates. The ordering system is also automated – all the orders shall be imported automatically to your account.
Opinew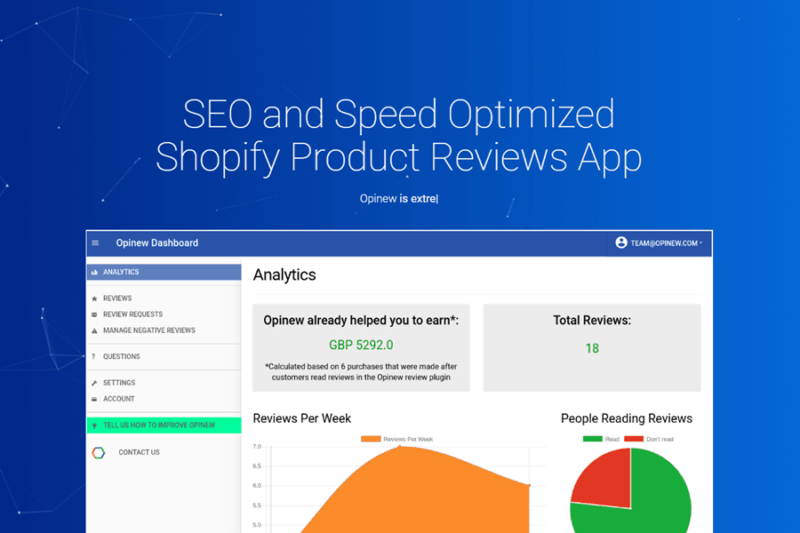 Image source: Opinew.com
Opinew Shopify Product Reviews App and Importer is something you could really use for your online business. Nowadays reviews mean a whole lot to your potential customers and can often determine the decision to buy or not to buy. Most people won't even make a purchase until they've read enough reviews about a product or a service.
This will give you much more than just an ability to have plain and boring reviews on your website. With Opinew, you will be able to have beautiful visual reviews that are way more engaging. It has a simple look but you can customize the color scheme the way you like. Opinew even shows the review stars on Google, so this will also help out your SEO a lot.
EXPORT OrderPro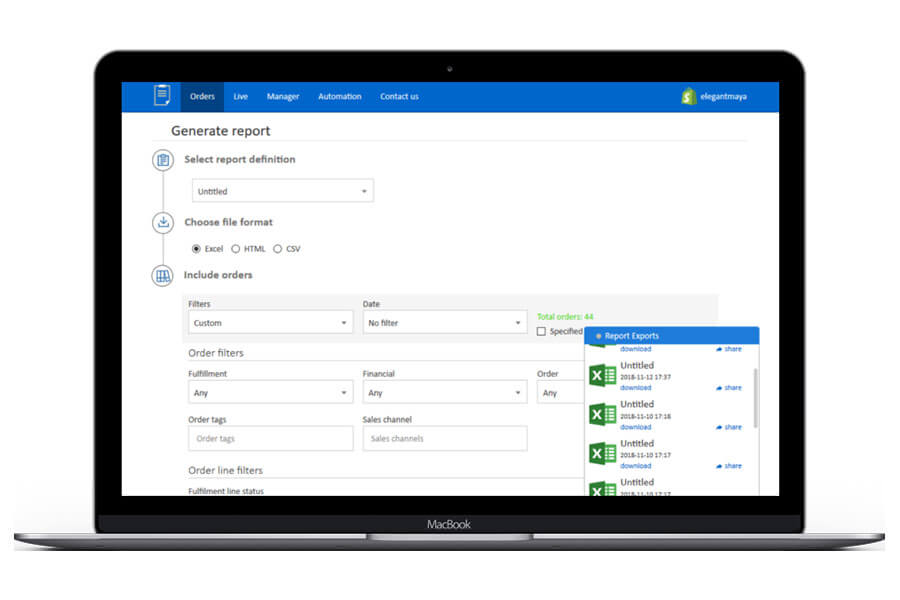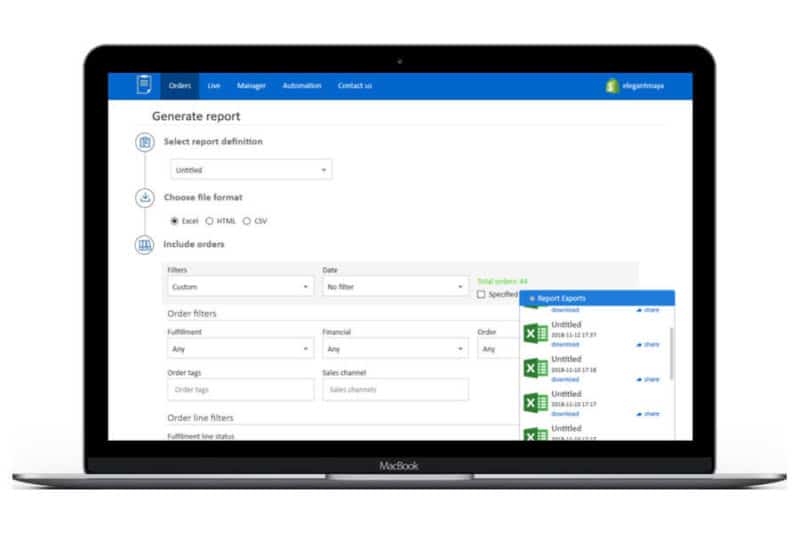 Image source: Menelabs.com
An app that reports orders Shopify can come in handy for anyone who's working with an online business. It's easily customizable – the drag and drop builder makes it super user-friendly and easy to learn. This powerful tool can pull more than eighty different types of data for you to analyze: Customer, Inventory, Commission, Accounting, Refund, Tax, Transaction, Payment, Sales, and so much more. If you want, you can also export the data in formats of Excel, CSV, and even HTML.
The data offered to you by this tool is extremely precise – you can choose exactly what you want to see and no additional or unwanted information will be shown to you. The tool is also capable of automatically pulling images into your reports.
Pushflew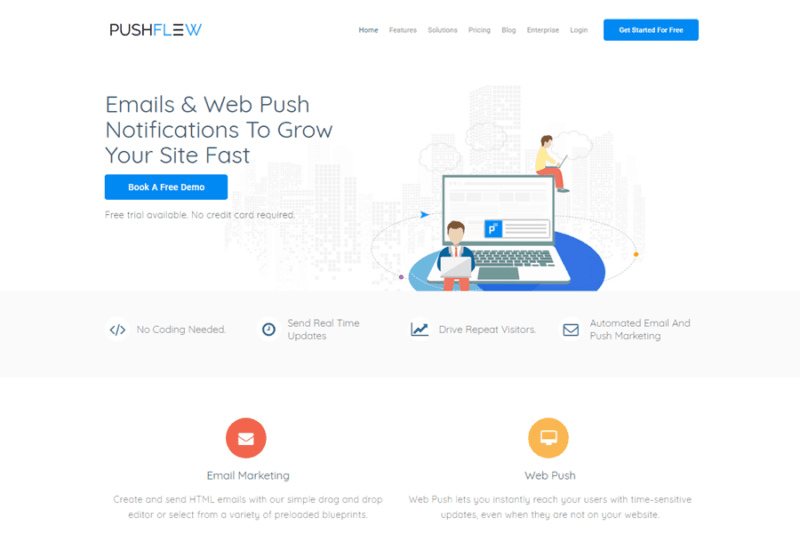 Image source: Pushflew.com
This push notifications app for Shopify is completely free, so it's one of those apps you can use if you're on a low budget and maybe only starting your business. This tool is a good opportunity to raise your sales right away and it's integrated with MailChimp, Aweber, and Constant Contact.
Web Push Notifications app is used by more than 10K+ stores and it sends you unlimited intent popups, order updates, delivery notifications, email capture forms, and already mentioned push notifications. But there's way more you can do with this wonderful app. You can create promotional pushes, automated drip campaigns, do A/B testing for your messages, and add multiple websites and projects to one account.
Buymaxx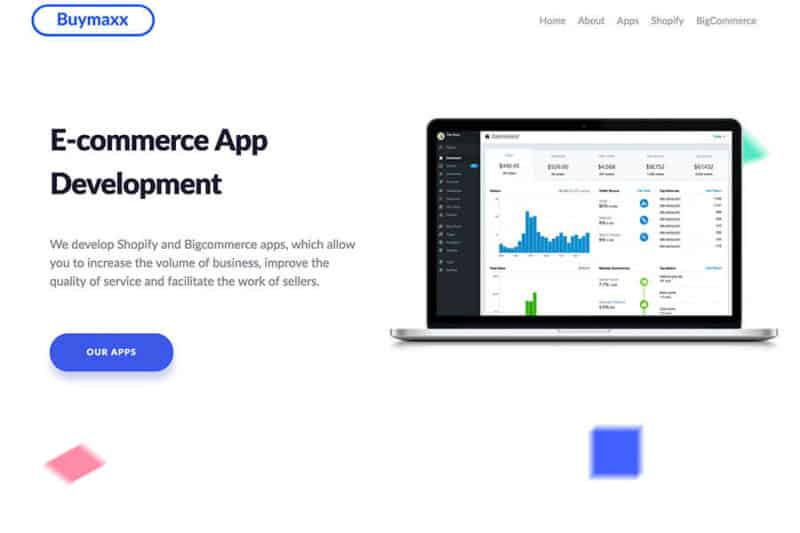 Image source: Buymaxx.pro
Bulk Price Editor by Buymaxx is a tool that is constantly updated. Developers are introducing new features and updates constantly, so this is the kind of app you really want to use. This way, you won't have to fish around for new possibilities and new features in other apps, because you will be using a constantly updated one.
More reasons to use this app are its flexibility and easy installation. You'll be able to create customized listings, filter your stock, and setting up will only take one minute. It's also a real time saver. If you know that on a specific time you'll have to edit your prices, you can schedule this task for the future. This especially helps when there are holidays coming up and you want to make a special sale on those days but you don't have the computer with you.
DeepMarkit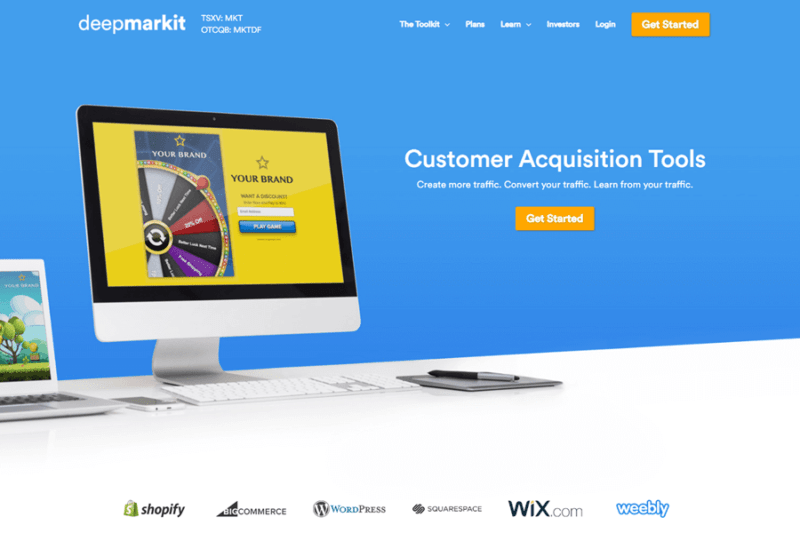 Image source: Deepmarkit.com
Premium rewards and games the best Shopify conversion app DeepMarkit is definitely worth your attention, no matter what kind of business you run at the moment. It helps you run interactive promotions on your website and is very highly customizable. The promotions you create can even be game based to attract more participants and engagement. This will also help you maximize your conversions.
The app can be used on social media as well – for example, on Facebook with off-site promotions. This will drive more traffic to your website. DeepMarkit can help you in so many ways: create traffic, convert traffic, engage and entertain website visitors, define your target audience, improve products, collect data, and so much more.