Last Updated on October 4, 2021
Project management and getting teams to work together effectively can be challenging, even with today's digital tools. Things like time, budget, and the right people need to be in sync to produce great results. Often, just one simple delay or missed feedback can derail a project.
Sure, there are plenty of project management tools available on the market. But the difficult part comes in choosing the right one. Just when you think you've found a great tool, you'll be surprised that certain departments are left out of a conversation. Or maybe the collaborative project management software is too complex for everyone to get on board with.
Whether you're a large enterprise or a startup, Wrike makes project management easy: from tool integration, to team productivity, and even scalability. Here's why more and more businesses are choosing Wrike's software for project management to help them perform at their best.
Why Work with Wrike?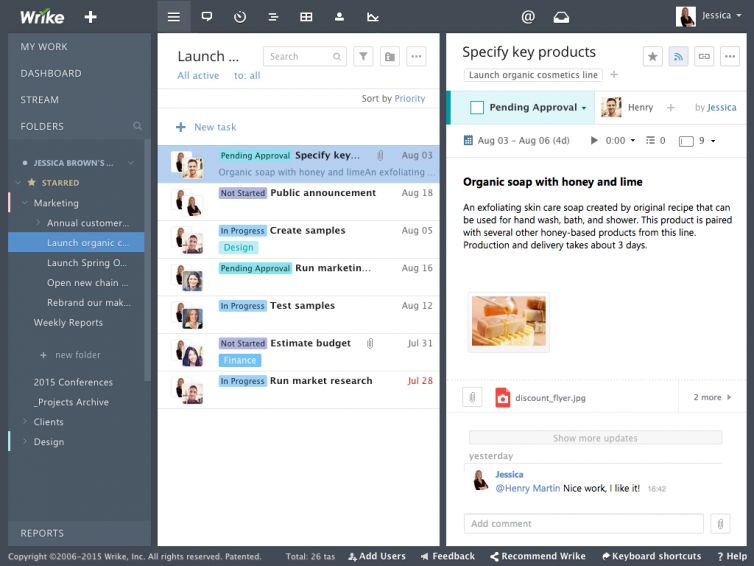 One of the most common project management mistakes that could cost you money is ineffective meetings. This happens when a) no goals are set, b) people don't know why there's even a meeting, and c) they begin doing unrelated work during the discussion.
In order to make meetings productive again, you need to know WHY you even need one in the first place. Wrike eliminates the need for unproductive meetings because you can do everything right on your own dashboard. Project managers for instance, can simply assign work, do critical path scheduling thanks to the timeline generator, check progress, and give timely feedback in just a few clicks.
Another headache, particularly for companies with different departments, is instant collaboration. Some teams may be using different software that other departments find it difficult to communicate with them. Thus, everyone goes back to problem #1: meetings. Unlike other project management tools, Wrike is easy to understand and even simpler to use.
Once you create an account, you're free to invite team members, consultants, and even third parties (e.g. vendors) to share, collaborate, or create tasks. You get to assign their user type based on the work they need to do. Once everybody's on board, they can seamlessly communicate with one another from each project's beginning to end.
Aside from meetings and problems with communication, a huge time-waster in project management is rework. This happens when work is sent back for editing or corrections. Wrike minimizes unnecessary rework with their proofing and approval add-on.
Simply upload your finished work (e.g. a document, image, or video) and share with your team. They can then review it and leave comments. Notifications quickly appear on your inbox so you could get to work on making those corrections before submitting to your clients.
As Wrike easily integrates with any tools you love, you and your team are free to work from any software and share results with everyone. Now you're working smart.
Wrike: With You from Startup Until You Scale Up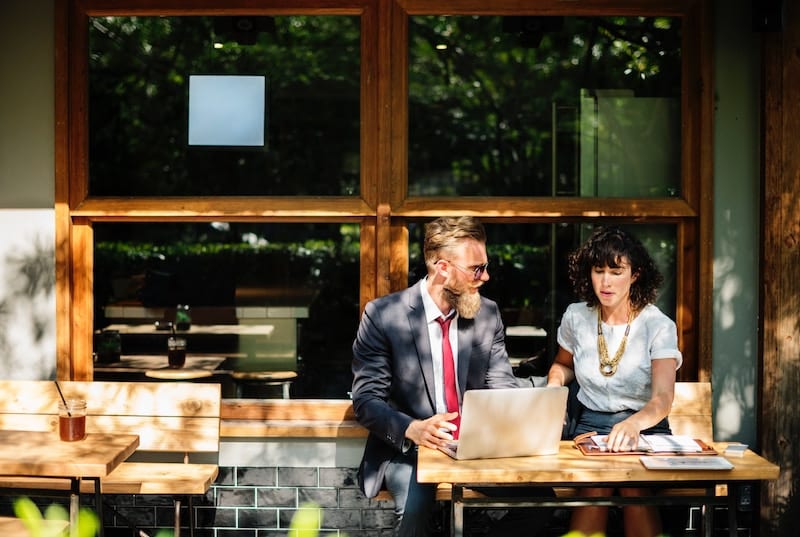 Wrike's task management software makes it easy for businesses of all sizes to benefit from better project management practices. Whether you're a small startup with just a dozen members, or you're an international enterprise with teams abroad, you'll find the best solutions on Wrike.
Small teams (of up to five users) can try Wrike for FREE. There's also a customized plan especially made for marketers and agencies to easily manage events, campaigns, or product launches. Feel like you're ready to scale your business? Try Wrike Pro to enjoy all the practical features (i.e. request forms, time-tracking, branded workspace, etc.) to help your team work better.
Wrike is also available on mobile! Don't forget to download the Android project management app or the iOS app to stay on top of projects wherever you may be. Track time spent on projects, easily assign tasks, receive project requests from business partners, and more on any portable device.
Found a good venue for your launch? Can't wait to share the exciting web design you saw earlier? Saw an interesting candidate for a job offer? Wrike also has a Chrome extension so you're free to hop from page to page while still keeping everything on one platform. Now, you don't have to miss out on any ideas.
Remember: effective collaboration doesn't have to be complicated. With Wrike, you can find the right solutions that fit your project needs perfectly. Want quick tips on how to get started? Their blog is also a source of inspiration, in case you need some advice on productivity, teamwork, or managing your workload.
Need more reading materials to improve production? Get your hands on their FREE ebooks! Learn how to crush roadblocks to creativity, the basics to online marketing, insightful surveys, and more. Download as many as you want – they're all on the house.
Project management practices will keep changing and evolving, just like you. But trust that Wrike will always be there to offer the best possible solutions, no matter where your business is heading.