Last Updated on March 8, 2022
Back in the 1950s, the Univac computer was lauded as a wizard of computing speed and power. But, although it weighed in at about 8 tons and filled a room, it wasn't very complex by today's standards. We're very lucky that we can now perform significantly more intricate tasks on our laptops, and even on our phones.
Only you can decide what you need to live your fullest life. If you want to keep it simple, however, a single high-tech device that handles formerly-manual tasks can often replace some of the older options. Here are some oldies that you might consider eliminating.
#1. Your Landline Phone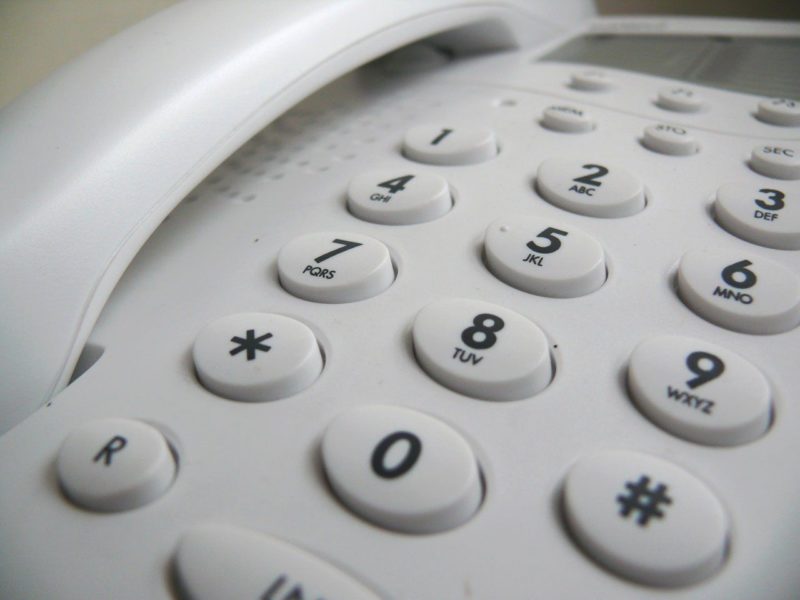 Why have separate phones at home and in the office when a single phone number can make you reachable wherever you are? In fact, now that more companies are adopting Voice Over IP (VOIP), which relies on the Internet more than on landlines, you no longer need to keep one phone for personal use and another for business.
Thanks to robust security options, workers can keep their personal phone number out of sight from business callers.
#2. A Bulky Desktop or Laptop Computer
Not everyone can escape the need for a real keyboard. The touch screen alternatives that are fine for small keyboarding tasks certainly don't work well for anyone who writes or enters massive amounts of data for a living. Of course, screen size can be another issue; if you have to analyze columns of numbers, you know that no screen is really large enough.
Still, not all people fit in these categories. Depending on your needs, a tablet might be all that you need to accomplish virtually anything. Additionally, if screen size doesn't matter, then pairing your smartphone with the right apps might fit the bill.
#3. External Disk Drives
Whether you use devices for business or personal activities, every storage device fails eventually. You need to do regular backups to preserve data, but you might prefer using the Cloud, rather than performing a complex manual activity to backup data to an external drive.
The fact is that external disks can fail, too — and they may not support data from every device. Granted, dragging-and-dropping smartphone data is possible with the right USB cable. Also, it's worth checking to see if your cellular carrier automatically makes backups.
In most cases, however, there are many simple Cloud options that handle the task directly and cable-free, making the process of backing up and restoring your data simple and effortless.
#4. A Fax Machine
Many people believe that faxing has gone the way of the Dodo bird, but the need remains alive and well. Some businesses are still heavy fax users.
Other types of businesses and individuals need to send or receive a fax only occasionally. Why spend money on bulky fax machines, supplies, and maintenance when you can transmit and receive documents from your phone or other portable devices?
There are many online fax services available that can meet your needs, potentially more securely than a physical machine. If you only need this type of power once a year or even less, most providers offer free trials.
#5. Printers
Why pour through hundreds of printed pages when you can find everything you need more quickly by looking it up on your phone or another device? Granted, you can save money on toner, and otherwise cut back on print-related expenses, but do you want to spend money, space, and effort on file cabinets?
There are many ways to simply the need for printing. It may be as simple as using the right app to set up a good online filing system so you can recall the documents you need quickly and efficiently.
When you absolutely need a hard copy, an Internet search can provide you with options that let you print too many remote internet printers so you can avoid buying one for just occasional use.
A Simpler Life Might Reside in Your Pocket
It's amazing to think that a tiny chip has more power than an entire massive computer system like Univac once did. In fact, those chips are being improved constantly. They allow even a small smartphone to handle many complex tasks so that you don't have to.
Look at the tasks that require too much of your time and effort beyond their value. Then do a bit of research to find ways to hand those tasks over to your smartphone or another device.
With a few taps and swipes, the phone in your pocket often can do things that the Univac inventors couldn't even imagine. Even if you don't have any pockets, holsters are readily available!