Last Updated on March 8, 2022
The history of meditation may be nearly as old as that of mankind itself. But the significance of this age-old tradition has barely changed. Essentially, meditation refers to a practice where you use techniques like mindfulness to focus your attention on a specific person, object, activity, or thought. The main goal of meditation is to train your mind to focus regardless of physical or mental distraction.
Meditation promotes self-awareness and is an effective technique in putting oneself on a journey of self-discovery. The practice traces its roots in spiritualism. In the early ages, people meditated in a bid to connect with their higher power and experience the harmony that exists between the physical and spiritual realms. Today, many people resort to meditation as a way to detox their minds of negativity and aberrant thoughts.
If done properly, meditation can help you to achieve a balanced state of physical, mental, emotional, and spiritual wellness.
What Is Sleep Meditation?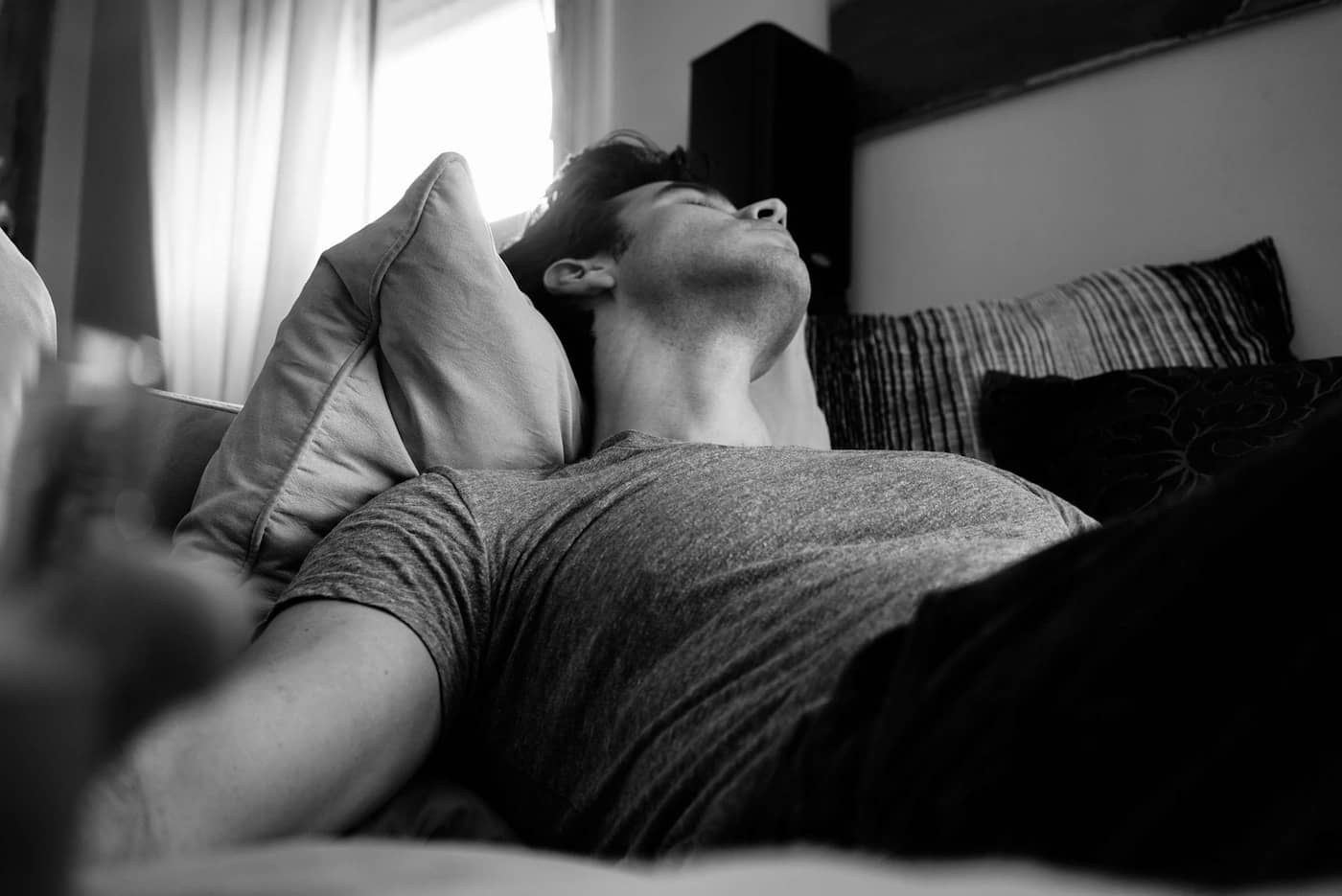 Sleep meditation refers to a type of meditation where you're both awake and asleep at the same time. In sleep meditation, your body is in a total state of relaxation while your mind is highly awake.
Sleep meditation is also known as Yoga Nidra, and it differs significantly from normal sleep. Most notably, sleep meditation is characterized by the wakefulness and alertness of the conscious mind. Whereas in normal sleep, the conscious mind goes to sleep, allowing the subconscious mind to take over.
From time immemorial, Yoga Nidra has always been used as an effective form of sleep therapy. That's because during this mental state, your conscious mind temporarily forgets your worries and anxieties, calming you down and allowing you to drift off to sleep organically.
The best way to practice sleep meditation is through videos and in this post, we shall briefly highlight the top 10 YouTube videos for sleep meditation.
1. Guided Meditation for Sleep… Floating Among the Stars
Composed/Uploaded by: Jason Stephenson
Duration: 1 hr. 2 min.
Jason Stephenson is a household name as far as sleep meditation videos are concerned. In this video, he treats you to his soothing voice and serenading rhythms that will help you to slip into a complete Yoga Nidra state. The video recreates a feeling of floating among the stars.
2. Guided Meditation – Blissful Deep Relaxation
Composed/Uploaded by: The Honest Guys
Duration: 18.5 min.
This sleep meditation video by the Honest Guys features soft and slow-paced music which is completed by relaxing gentle waves in the background. It's short and recommended for listening right before falling asleep.
3. Guided Meditation for Sleep Problems and Insomnia
Composed/Uploaded by: Freebird Meditations
Duration: 43 min.
If you're looking for a perfect video to calm down your overactive mind, this sleep meditation video by Freebird Meditations is worth your consideration. The video is intended to relieve all the tension in your mind, helping you to overcome all kinds of sleep disorders, such as insomnia.
4. Into Sleep Meditation
Composed/Uploaded by: Quiet Mind Café
Duration: 9 min.
Into Sleep Meditation is one of the shortest Yoga Nidra videos on our list, but by no means the least relaxing. Besides guaranteeing a calm and restorative sleep, this video also promises you deep muscle relaxation.
5. Fall Asleep So Fast: Guided sleep meditation
Composed/Uploaded by: Lauren Ostrowski Fenton
Duration: 1 hr. 17 min.
Let the soft and relaxing voice of Lauren Ostrowski take you away as you gracefully transition from wakefulness to sleep. Her voice blends well with the dreamscape music pitch in this video, helping you to quickly banish your anxieties for a restful sleep.
6. Guided Sleep Meditation – The Happiness of Your Higher Consciousness
Composed/Uploaded by: Kim Carmen Walsh
Duration: 33 min.
Kim Carmen Walsh recorded this video for two main purposes. First, to enable you discover your inner happiness. And secondly, to leverage your sense of contentment to help you drift into a peaceful sleep.
7. Fall Asleep in 10 Minutes – Relaxing Talkdown to Sleep
Composed/Uploaded by: The Honest Guys
Duration: 10 min.
This is another masterpiece by The Honest Guys on this list. The 10-minute Yoga Nidra video takes a slightly different approach from most sleep meditation videos by the composer. Besides smooth and serenading beats, this video also features a sobering talk down.
8. Yoga Nidra – Meditation & Guided Relaxation Training Script
Composed/Uploaded by: Yoga Nidra Guide
Duration: 16 min.
A female voice in a sleep meditation video is all it takes to soothe your mind and relax your muscles so you can drift off to a sound sleep. And that's what this video from Yoga Nidra Guide is all about.
9. Cultivate Self Love While You Sleep: Affirmations for Self-Love Sleep Meditation
Composed/Uploaded by: Nicky Sutton
Duration: 2 Hrs.
How would you like a Yoga Nidra video that teaches you to practice positive affirmations? In this video, Nicky Sutton combines her soft voice to help you cultivate self-love affirmations.
10. Guided Meditation for Detachment from Over-Thinking
Composed/Uploaded by: Michael Sealey
Duration: 42 minutes
As the name suggests, this video helps you to detach your mind from toxic thoughts. Instead, you focus more on positive emotions, which is useful in relaxing and falling asleep. It's one of the most recommended sleep meditation videos for people with anxiety disorders.
Conclusion
YouTube is a vast marketplace of sleep meditation videos for people struggling with anxiety and insomnia. The videos we've highlighted here will not only help with relieving stress and insomnia, but are also excellent for learning mindfulness meditation.