Last Updated on March 8, 2022
As a small business, you are going to want to get paid as quickly as possible, and in the case of businesses where you are selling goods or an instant service then this has to be immediately. Now we know there are numerous ways of taking payments, cash is obvious and there are several ways you can take credit and debit card payments.
But as technology increases, there is much more choice than these two simple methods, so here we are going to look at some new and often innovative ways to get paid as a small business.  
By Cell Phone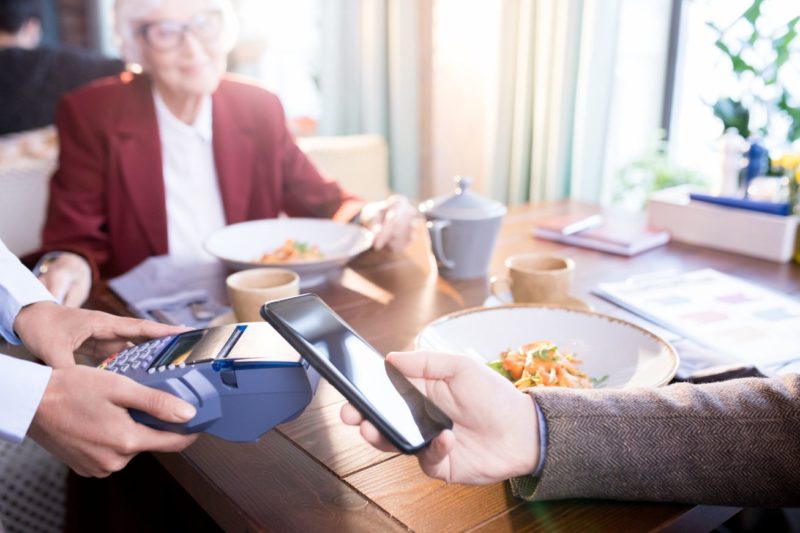 Modern smart-phones can be used for almost anything these days and there are various ways you can take a payment using mobile technologies and apps. The first way this can be done is by taking the balance straight from your phone bill, this is called direct from bill payment and various phone operators allow this. Also, and becoming more popular is Apple Pay or Android Pay which is done through the phone you use and payment can be done form the same source as the customer pays for app purchases.
Online Payment Methods
If you are operating an e-commerce website then it may make sense to look at online specific methods of payment. You will no doubt have a credit card merchant account with one of the many providers of this, but what you may find is that some customers are a little nervous about giving card details to a small enterprise, even though it's not you personally processing it, or even having access to the card details.
This means it's wise to offer alternatives, PayPal is a classic here but the fees can be quite harsh, so it's good to look at rival suppliers such as Payoneer.
Cryptocurrencies
You can also accept cryptocurrencies, these are particularly popular with those interested in alternative lifestyles but are also becoming more mainstream all of the time. The one downside of this is that the price can fluctuate more than traditional currencies so it's good to regularly check the bitcoin price to make sure your pricing is profitable each day.
Instant Credit
Sometimes your customer doesn't want to pay all of the cost straight away and many larger organizations make a huge amount of sales by offering instant credit, often through store cards or accounts, even offering a discount to entice customers in. Unfortunately smaller businesses are not eligible to offer credit on our own, however, we can offer instant credit through another partner provider, so long as we make it clear we are not the lender and are making an introduction.
Community Currencies
Some local communities are tired of seeing much of the wealth in their area being spent in large national or multinational institutions meaning that value is constantly departing the local area. So, they have introduced a community currency that can only be spent in the local area and this ensures that there is a circular local economy benefiting those who live there.