Last Updated on January 24, 2023
Snapchat is the social media of the moment. Over 100 million people use it every day to tell their stories and discover those of others. The videos uploaded on Snapchat grew by 350% in the last year alone and 8.7 images were shared every second.
However, only 1% of brands have started including it in their strategy. So there's still little competition and a huge space to conquer. In fact, given these data and the opportunities offered by the app, marketers have taken an action. For several years, major international brands have being using Snapchat to launch campaigns that could generate high levels of engagement.
When Snapchat marketing works: Everlane and General Electric
The clothing brand, Everlane (@everlane), found the perfect means to communicate with its target on Snapchat, as reported on its blog. Facebook is still the tool for posting updates and creating conversations, but Everlane sees Snapchat as a way to convey one of its most important values: transparency. No filters, no editing: brand followers have a backstage pass into the company. They can access genuine content such as interviews with the customers in stores, the making of products in factories and previews of the upcoming ones.

Another example of unexpected good use of Snapchat for marketing is that of General Electric (@generalelectric). It's not exactly the type of company you would expect to find on Snapchat, considering the industry and its target audience.
Yet General Electric managed to use this channel the right way by choosing an interesting topic, which is the curiosity towards science. It used an original format, made of fun and synthetic explanations of various concepts and scientific curiosities. Followers are also asked to interact with the company's account by sending an emoji, and in return they would receive a scientific content.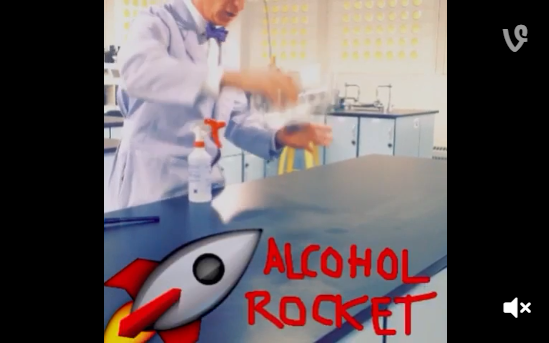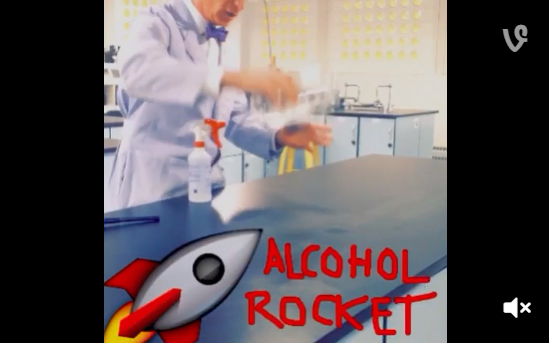 But Snapchat is not for all companies
Following the examples above, many other companies have thought about including Snapchat in their strategy but without really understanding its logic and workings. This often results in a colossal flop. You often see accounts that are unable to generate interaction either because they have very few followers or uninteresting content copied from their other social channels. Why does this happen even to companies who can do excellent content marketing on other social networks?
Why Snapchat is different from other social networks
Snapchat works in a completely different way compared to other channels. Its content disappear from the recipent's phone after a few seconds. Snapchat has transformed the concept of "self-desctructing message" from a mere action aimed at deleting wrong content to a mechanism for keeping user attention high.
Moreover, the target is significantly younger (37% of users are between 18 and 24 years old, 23% between 13 and 17 years old), and this creates a difficulty because the tastes, languages, and trends for these age groups are changing very rapidly. If the company is unable to detect these and become part of the conversation or if its strategy is aimed at an older audience, then it is better to continue focusing on other channels.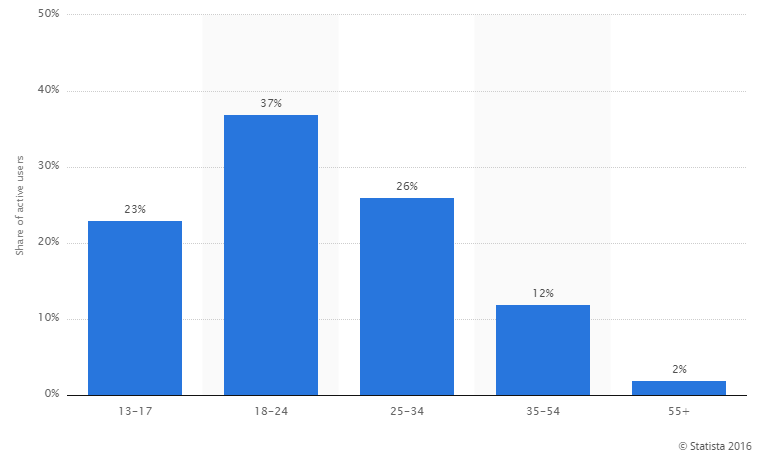 5 worst marketing mistakes on Snapchat
If you have defined and analyzed your target, developed a strategy to reach them and identified Snapchat as the best channel to do that, you started off on the right foot. You only have a few seconds to hit your audience and without this type of strategy, your content will disappear before you get any results. However, there are still many pitfalls to overcome before you succeed on Snapchat. Here are the most common errors when using Snapchat as a marketing platform, and some tips to effectively use it.
Error 1: Not promoting your account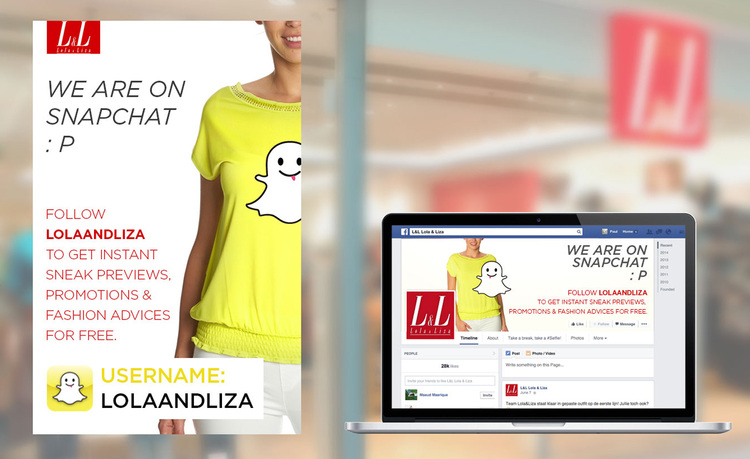 You created the brand's profile on Snapchat, but your content will go nowhere if you do not have a good number of followers who can see them and share them. Let your customers know that they can now follow you on Snapchat by promoting it on other channels: social networks, website, posters or leaflets in stores and offline advertising.
Another possibility to gain more followers, which is available only in certain countries as for now, is through sponsored content. There are three ways to promote a paid content:
– Create a snap ad, a 30-second full screen video, which will appear in the context of other content.
– Choose sponsored geofilters. Users of a certain geographical area can see your filters and can use them to explain where and when they made a snap.
– Focus on sponsored lenses to offer an interactive content which users can play with to customize their photos with a fun detail.
Mistake 2: Posting at the wrong time
Your brand has participated in an international event. You have posted pictures and video on Snapchat, but there are still no replies. The reason could be the time: a snap lasts only a few seconds then it disappears into thin air. That is why it is crucial to choose the right moment to publish your content. If you were on the other side of the world, would you post your snaps without considering the time zone? If no one watched your snaps, perhaps it is because your followers were sleeping.
Mistake 3: Underestimating the power of localization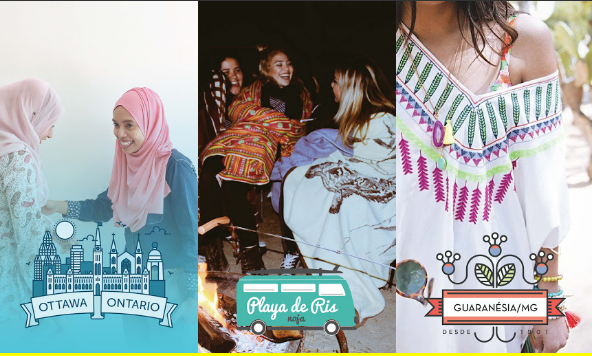 Another common mistake, due to poor awareness of the opportunities offered by Snapchat, is that of underestimating the power of content localization. If you look at how other social media works, the location is just a detail, not the heart of the content. Snapchat has changed this perspective by offering its users more opportunity to creatively say where they are. The place becomes an integral part of their story. Do the same thing: there are localization filters you can add to images and videos, or you can make some stories visible only in certain geographic areas.
Mistake 4: Repurposing the same content
You have made a video that tells your brand's story with an excellent post-production, vintage filters and small tweaks on the original images to make everything perfect. After the great success on Facebook, Instagram and Pinterest you republish the video on Snapchat, but it turns out to be a flop. Where did you go wrong? With almost everything.
First of all: Snapchatters love the spontaneity of the content, its immediacy and realism, while your videos – albeit formally impeccable – looks artificial. Second mistake: your followers on other social networks have already seen the content. If they added you on Snapchat, they expect to see different content. They will unfollow you otherwise. Third: your target on Snapchat might be very different from those on Facebook or Twitter, so it is better to tailor the content style to their tastes.
Mistake 5: Publishing once a week (or less)
You activated your brand's Snapchat profile a couple of months ago, yet you have posted only a handful of content. This is a huge mistake because your followers probably have already forgotten about you. Also this fact goes against the nature of Snapchat, which is made of relationships, of brief but regular interaction.
Plan your posts in order to publish one every day. Even a backstage picture can be enough. If you are about to launch a product, use a series of snaps so as to allow your followers to take a look behind the scenes and follow the upcoming launch with interest. Rihanna used Snapchat in this manner to promote her new single.
The worst mistake is not taking up the challenge
Although Snapchat is still a complex tool for marketers, you should not be discouraged. The important thing is to use it as a result of an analysis and a strategy. Do you think Snapchat might work well for your marketing activities? Which are the best and worst campaigns you've seen on the web?