Who Is Snoop Dogg?
Snoop Dogg is a household name in the hip-hop and rap industry. Born Calvin Cordozar Broadus Jr., Snoop Dogg is one of the rappers who enjoys a successful career spanning more than 20 years. He is also one of the several artists who was discovered by the legendary Dr. Dre.
For the duration he has been active, Snoop Dogg has sold more than 23 million albums in the US and over 35 million albums worldwide. In addition to singing, Snoop Dogg is also a renowned songwriter, producer, entrepreneur, actor, and media personality.
Quick Facts
| | |
| --- | --- |
| Full Name: | Calvin Cordozar Broadus Jr. |
| Popular Name: | Snoop Dogg |
| Gender: | Male |
| Birth Date: | October 20, 1971 |
| Age: | 51 years |
| Parents: | Vernall Varnado and Beverly Broadus |
| Siblings: | Bing Worthington Jr (Younger brother from the maternal side) |
| Birth Place: | Long Beach, California |
| Nationality: | American |
| Ethnicity: | African-American |
| Education: | Long Beach Polytechnic High School |
| Marital Status: | Married |
| Sexual Orientation: | Straight |
| Wife/Spouse: | Shante Taylor Broadus |
| Children: | Cordell Broadus, Cori Broadus, Julian Corrie Broadus, and Corde Broadus |
| Dating: | N/A |
| Net Worth: | 150 million |
| Source of Wealth: | Singer-songwriter, Actor, and Other Ventures |
| Height: | 6′ 4″ (1.93 m) |
| Weight: | 77 kg; In pounds: 170 lbs. |
Early Life and Career Information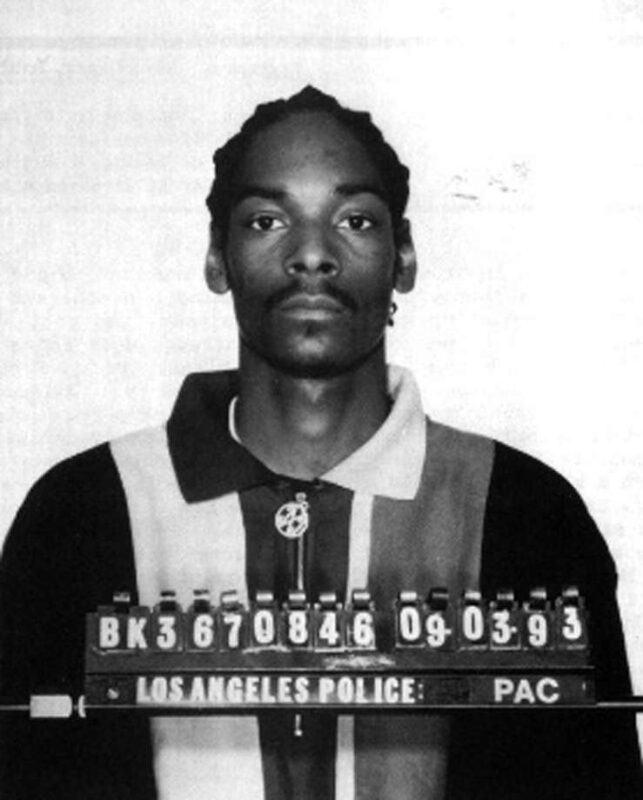 Snoop Dogg was born in Long Beach, California, on October 20, 1971, to Vernall Varnado and Beverley Broadus. His father abandoned the family just a few months after Snoop Dogg was born and his mother married Calvin Cordozar Broadus Sr. In 1975, Beverly divorced her new husband but Snoop Dogg retained his stepdad's family name.
Snoop Dogg's passion for music began in his preteen years. The young boy started singing and playing the piano at their local church – Golgotha Trinity Baptist Church. When he was in sixth grade, he began rapping.
In 1992, Dr. Dre received a mixtape that featured Snoop Dogg. Dre was impressed by Snoop's rapping skills and invited him to an audition.
Snoop Dogg made it in the audition and officially became Dr. Dre's mentee. The rapper has since produced scores of commercially successful songs. He has earned more than 35 million in album sales worldwide.
Here are some of Snoop Dogg's most notable works:
• Bush (2015)
• Coolaid (2016)
• Da Game Is to Be Sold, Not to Be Told (1998)
• Doggumentary (2011)
• Doggystyle (1993)
• Drop It Like It's Hot ft Pharrell Williams (2004)
• Ego Trippin' (2008)
• I Wanna Thank Me (2019)
• Malice n Wonderland (2009)
• Neva Left (2017)
• No Limit Top Dogg (1999)
• Paid tha Cost to Be da Boss (2002)
• R&G (Rhythm & Gangsta): The Masterpiece (2004)
• Reincarnated (2013)
• Tha Blue Carpet Treatment (2006)
• Tha Doggfather (1996)
• Tha Last Meal (2000)
• That's That ft R Kelly (2013)
Snoop Dogg's Net Worth
As of 2023, Snoop Dogg had a net worth of $150 million. He has made much of his wealth from his successful music career.
The following is a breakdown of Snoop Dogg's estimated earnings from 1993 to 2019;
1993 – $6 million from Doogystyle Album sales
1996 – $3.5 million from Tha Doggfather Album sales
1998 – $3.1 million from Tha Game is to be Sold, Not to be Told Album sales
1999 – $2 million from Top Dogg Album sales
2000 – $3 million from Tha Last Meal Album sales
2002 – $1.8 million from Paid Tha Cost To Be Tha Boss Album sales
2004 – $3.7 million. $3.2 million came from his earnings from R&G (Rythm & Gangsta): The Masterpiece Album sales, whereas $500,000 came from his role in the film Starsky & Hutch
2006 – $686, 000 from Tha Blue Carpet Treatment Album
2007 – $17 million
2008 – $16 million
2009 – $11 million
2010 – $15 million
2011 – $14 million
2012 – $9 million
2013 – $10 million
2014 – $10 million
2015 – $10 million
2016 – $13 million
2017 – $17 million
2018 – $15 million
2019 – $15 million
In addition to album sales, Snoop Dogg also makes his money from investment ventures in the retail, digital media, and film industries.
In 2009, Snoop Dogg became the chairman of Priority Records and in 2015, he invested in a California-based marijuana company known as Eaze. In late 2015, Snoop Dogg launched a digital media company known as Merry Jane, which focused on cannabis-related news. In November the same year, he announced his intention to launch a cannabis-based brand known as Leafs by Snoop.
Snoop Dogg is also associated with the Snoopify app, which generates over $30,000 in weekly sales. Another notable investment by the singer-songwriter is a food restaurant chain that's part of Roscoe-s House of Chicken and Waffles.
In terms of his earnings from the film industry, Snoop Dogg starred in the movie Starsky and Hutch, where his paycheck was $0.5 million. He has also featured in a couple of other successful films and television series, such as Soul Plane, Bones, and Scary Movie 5.
Still on the film industry, Snoop Dogg once had his own reality show known as Snoop Dogg's Father Hood. The show chronicled his unique lifestyle.
The rapper is also a vlogger in his own right, and reportedly earns some decent amount of cash from his YouTube channel. He owns a 6,527 square foot in Claremont, California that's valued at more than $2 million, as well as a collection of high-end cars, which include Phantom, Challenger SRT8, Parisienne, etc.
Life Lessons from Snoop Dogg

1. Keep trying till you figure it out
Snoop Dogg discovered his talent for music during his preteen years. He tried singing at his church choir and playing the piano. After several years, he finally realized that his true passion was rapping.
2. There's no substitute for hard work
After discovering his passion for rapping, Snoop Dogg threw his entire weight behind it. He utilized his free time rapping as he knew that nothing worth having would come on a silver platter.
3. There's no reason it cannot be you
Snoop Dogg was not born a rapper. After his biological father abandoned him and his mother divorced his stepdad, he had so many things working against him. At some point, he had to sell candies and deliver newspapers to support the family. Who thought such a boy could wind up as one of the most celebrated rappers in the world?
Here are some inspirational quotes by Snoop Dogg:
"If it's flipping hamburgers at McDonald's, be the best hamburger flipper in the world. Whatever it is you do you have to master your craft."
"If the ride is more fly, then you must buy."
"It's so easy for a kid to join a gang, to do drugs… we should make it that easy to be involved in football and academics."
"Sometimes a loss is the best thing that can happen. It teaches you what you should have done next time."
"You've got to always go back in time if you want to move forward."
Wrap Up
Snoop Dogg adds to the long list of celebrities that began from scratch but went on to build their empires from the ground up.