Last Updated on January 20, 2022
Customer satisfaction probably ranks as the most desirable asset for any business out there. Happy customers are the sign of a successful enterprise and owing to this importance of good customer service, brands go above and beyond to provide a seamless experience to their customers.
With the technology advancements over the past several years, consumer behavior and the ways to connect with them is constantly changing. In simpler words, people want brands to connect with them where they are.
The rise and rise in electronic media usage amongst people makes us ponder about the different channels where they like to spend most of their time.
Social media is the usual suspect when it comes to determining channels where people are always present. While social media has already established itself as the best outreach platform for any kind of business, many are still on the fence about using it to serve customers and answer their queries.
This brings us to the term- Social Media Customer Service. Let's understand its basics.
What is Social Media Customer Service?
Using the different social media platforms to provide quality consumer support and answer customer queries is known as social media customer service. Social media channels like Facebook and Twitter are apt for reaching out to a global customer audience. Earlier, these were limited to marketing and advertising products/services but customer service has slowly but surely proved to be one vital use case of social media.
In our digital times, social media is being widely used by customers to share user-generated content and various pain points they experience while using a product or service.
Seeing this upsurge in social media usage, companies grabbed the opportunity to assist their customers on the medium itself and it paid off big time.
With more and more people readily accepting social media as the preferred channel for receiving customer service, businesses must be ready to take on the challenge and meet their customer's expectations.
By the end of this article, I will explain the different ways we can leverage social media for customer service and its importance.
Is Social Media Your New Customer Service Portal?
Integration of customer interactions in one place and using their past data to assist them better are keys to providing amazing customer service. Social media provides both.
Customers by if they favor brands that respond to complaints U.S.& worldwide 2018
People like the ease to connect with businesses on social media and they themselves want social customer support.
Some more statistics to support the claim:
74% of millennials report that their perception of a brand improves when it is clear the company responds to customers' social media inquiries – Microsoft
67% of customers have used live chat, social media or texting to contact customer service – eMarketer
31% of customers report reaching out to a company via Twitter – Forrester
The numbers don't lie and keeping these numbers in mind, companies should consider social media as a serious option for providing customer service.
An efficient social media customer service strategy stresses on community building and enhancing brand awareness. Even if you decide to use social media for assisting your customers, you would want
Social Customer Service: Why is it Important?
Customer experience reigns supreme when it comes to the factors determining a brand's success. If we fail to provide quality customer experience and support, all our effort put into building a good brand name goes into vain.
Did you know that $1.6 trillion is lost by American companies due to customers experiencing poor customer service and switching to competitors?
In the end, it all boils down to offering great service and social media lets you do just that. We can use social media to not only assist our customers and answer their queries but also to let other users witness the conversation publicly. This builds trust and people are assured that you are attentive to questions from everybody.
This encourages people to themselves engage with you on social and when they receive quality assistance, they are elated. Positive word-of-mouth is the next step in this reaction and this directly impacts your brand image and revenue growth.
According to Nielsen, 92% of people trust recommendations from friends and family over any other type of advertising. Apparently, it's a win-win situation for businesses once they start paying attention to their customers on social.
On the contrary, if we fail to meet the expectations of our customers on social, it can have a devastating effect on our brand name and future customer acquisition plans.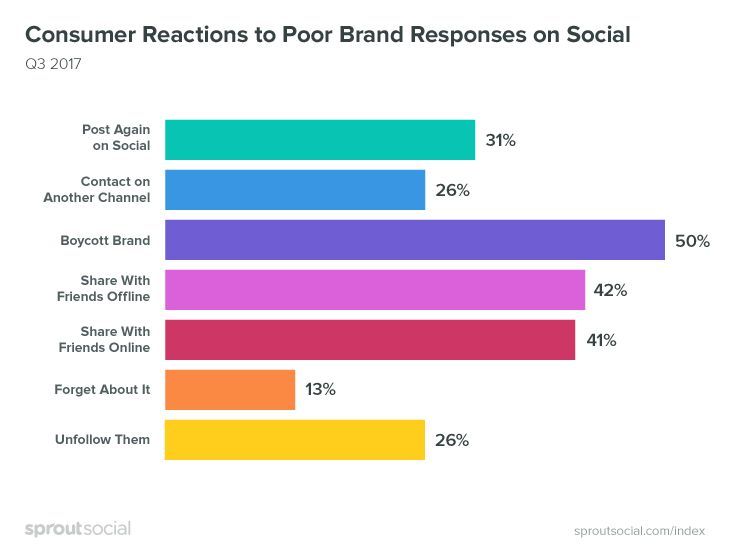 If used correctly, social media is a powerful weapon in a marketer's arsenal to dialogue with customers and connect with them. Social media is a great way to generate leads as well. Our customer service teams and social media teams work differently but they can be used to deliver for each other.
For this to happen, they should be introduced and briefed about the other workflow. Next, we will cover the steps to create a sound social media customer service strategy.
How to Use Social Media for Customer Service
Social Care is Absolute Care
It all starts and builds with the mentality and attitude that we have towards a certain task. It apparently shows in our efforts and probably the results as well. The same applies here.
We need to prioritize social media customer service and see it as any other crucial part of our business workflow. That extra effort that we put to help our customers every now and then shows up and customers highly appreciate it.
Snapchat's support team understands the issues of its users and tries to solve them on the social handle itself. A great way to satisfy customers and be in their good books!
Decide Medium and Align Team Members
This is an important step as here we need to assign people to our social media customer service team. Firstly, we need to determine whether we need a dedicated channel for social support as in the case of many reputed brands.
For example @TwitterSupport or  @HubSpotSupport
The main parameter here would be the influx of queries and engagement that you get on social media currently. Small businesses may not necessarily need a separate social handle to assist people on social.
One great substitute is to create public groups on different channels to connect people. For instance, apart from having a social handle, Sprout Social has also created a Facebook group to boost user engagement.

As far as a team is concerned, we need to choose between our current customer service and social media team. Either our customer service team will provide social customer service or the social team will take over the task.
We need to decide for which team will it be easier to serve the customer on social. Both the teams will need some kind of training to understand the basics.
Define Social Media Guidelines
Social media guidelines can be defined as some rules and regulations that your social customer service team will follow and keep in mind while helping people on the medium.
These guidelines should align with your company's ethics and what your company believes in.
To give you a rough idea, here are some questions which should be answered by your guidelines:
What will be your average response time to queries?
What tone of voice will be used to connect with users?
What will be the procedure of escalating a serious issue to the senior teams? What will be the expected ETA on these?
What will be your response to both negative and positive feedback from customers?
What will be the process of moderation of messages?
Here is an example from the leading cosmetic brand, L'Oréal Paris, on how they respond to their customers.
The teams can even prepare a template beforehand and use it to answer common questions.
Respond to Every Query
This really comes unsaid but still, we miss out on it every now and then. A 100% response rate to customer queries is imperative. Even if the customer solves the issue on their own and gets the required information from elsewhere, we should make it a habit to always respond.
The reason being the public display of the conversation. People can easily see your responsiveness to questions and form an image of your brand depending on your service. A cent percent reply rate ensures your audience that they are in good company and your company is doing a commendable job.
Our friends at Zappos are doing a great job at social media customer service by being proactive and listening to every customer. Way to go!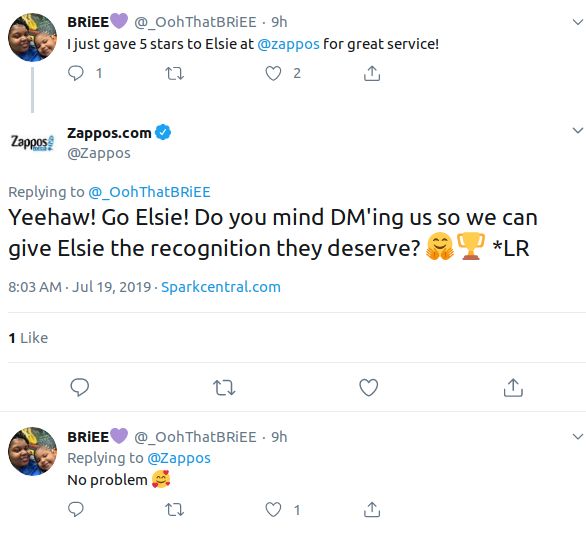 Work on Reducing Your Response Time
Time is of great essence and we all would agree on the same. No one likes to wait and we must ensure that our customers are not left out waiting. A mere presence on social media and simply responding to questions wouldn't do the trick.
We need to respond quickly and proactively. Here are some social media customer service statistics to consider:
With the stakes so high, brands should be quick in replying to customer questions on social media. That being said, it's almost impossible to remain available 24*7 for our customers.
Then, how do we counter this?
Mentioning your social customer service hours clearly on your handle is the best practice. Tools like Mention help in maintaining customer loyalty by responding quickly to customer queries across all social channels from one place.
Providing a lot of article resources and self-help links is another. The point is to let users know when you will be available for help and what they can do in the meantime to solve their issues.
There is a far better option that has been explained next.
Use AI Chatbots
With the rise and rise of conversational marketing, this isn't a bad option at all. Implementing chatbots in your digital marketing strategy is a wise move but some may not consider as cost-effective. There is now a solution in chatbot builders which allows us to create chatbots with zero coding knowledge and less investment.
Did you know that 63% of customers are happy to be served by a chatbot if there is an option to escalate the conversation to a human?
Chatbots are apt for providing immediate and accurate information which every online user craves for.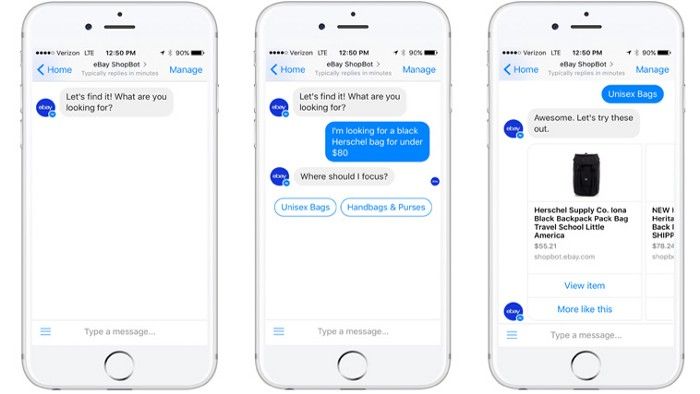 eBay ShopBot is a great example of how to use chatbots for conversational commerce. The chatbot guides people through the 1 billion product listings on the store.
Understand the Importance of Direct Messages
Sometimes to resolve a customer's issue, you may need some private information from them such as account number, purchase code, order ID, etc. In such cases, before the customer opts to send you the information in a direct message, you should address the conversation private yourself.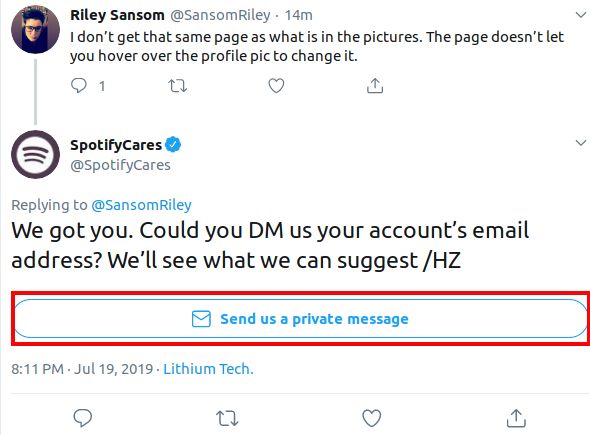 As depicted above, the Swedish audio streaming platform Spotify uses a distinct Call-To-Action(CTA) which allows customers to send a private message from the thread itself. This strengthens your customer's belief that you truly care for them, even on social media.
Following Up is Recommended
We all find ourselves in situations when the customer for whatever reason doesn't reply to the initial message. In such cases, following up on such queries is advisable. It reflects that you have your customer's back and they can rely on you.
There are also cases where you cannot solve the customer's issue instantly and it takes time. Here, you must inform the customers about a deadline and must refrain from setting false expectations.
Our customers are just like us; they dislike misinformation and fake promises.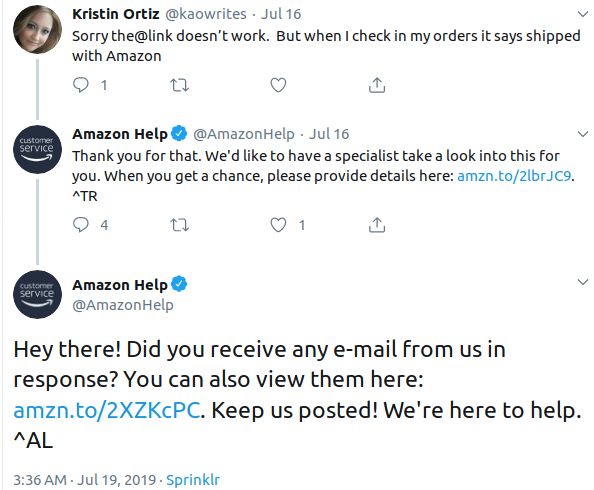 Better Your Service
The only way to exceed customer expectations is to keep improving and delivering amazing customer service. The improvement part includes analyzing all previous customer complaints and the reasons for those complaints.
Stepping in your customer's shoes to understand their situation and pain points gives a clear picture of where the main problem is and what steps are needed to rectify the mistakes.
Optimizing your support efforts is necessary. For optimization, you need solid customer insights to replace mere estimations. Going through different complaints that our customers push in is a great way to do this.
Social Media Customer Service: The Do's and Don'ts
Apart from the above-listed points that we should keep in mind while framing a social media customer service strategy, there are some additional things that service representatives must adhere to.
Some do's for more effective customer service on social:
Offer help even when the user hasn't directly asked for it. Addressing brand mentions and comments is a great way to do that.
A great customer service experience should be shared across the channel to promote the interaction and appreciate our customers.
If possible, your social media customer service team members should have an identity to easily make out who will be assisting customers and for how long.
Include self-service links and encourage customers to solve their own issues wherever possible because people like it.
Keep an eye on your competitors to check their approach and if possible, extract the maximum positive points which you aren't implementing.
A few don'ts which we should refrain from:
Don't save your brand image by only displaying positive comments and reviews on social. If someone has posted a negative comment, it should be displayed as well.
Don't always try to defend your brand and accept the mistakes if they have occurred. Angry customers test you to the limits and good customer service reps always empathize with users, acknowledge their issues and apologize for any inconvenience caused.
Don't indulge in online arguments with customers which result in the defamation of your brand.
Don't overdo things with customer interactions and know your limits.
Social Media Customer Service: Some Great Examples
Every strategy looks good on paper. So, it's very important to test and implement it as well.
Studying the successes of different brands delivering great social customer service highlights the loopholes in our strategy. Let's have a look at some examples of social media customer service done perfectly right:
Netflix
Just like any other brand which delivers amazing social support, Netflix has raised the bar over the past few years. A quick, attentive support team with a casual conversational tone greets users and is happy to solve their issues.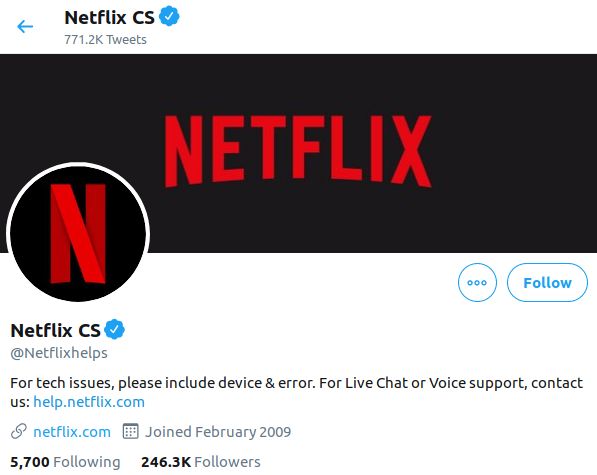 Having a dedicated support channel to handle queries helps a lot. Putting that extra effort for their customers is their high point.
Nike
Nike, the leading footwear manufacturing brand, is a team of great marketers and support representatives and this reflects in their channel bio, "7 days a week. Languages supported: English, Spanish, French, Dutch, Italian, & German."   
Their support team includes a group of athletes who understand the issues of fellow athletes better.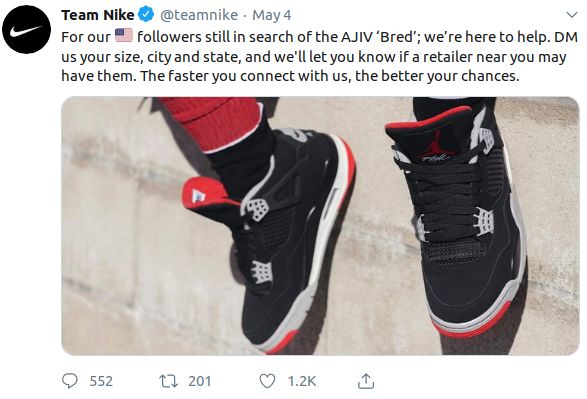 Even when the customer is confused about the questions they are asking, Nike support makes them feel valued and cared for. Hence a reputable brand image.
Starbucks
Raising the bar in terms of social media customer service. Yes, that's been the motto of Starbucks over the years and this has helped them to reach out to a global audience and make them happy.
Starbucks asks its customers for new product ideas and what products would they be happy to see running along. It's a great way to always keep your customers engaged and enhance interaction.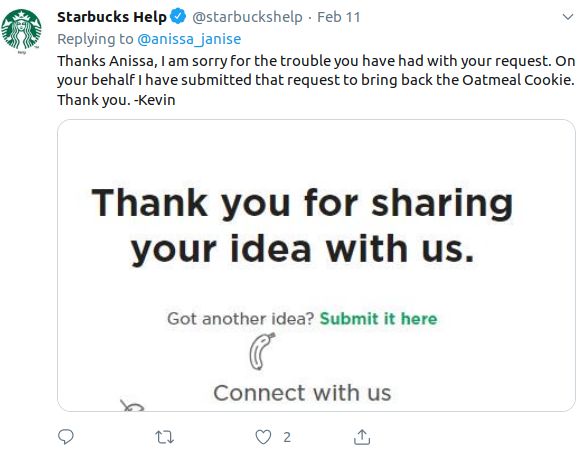 The rich first-hand feedback that the company receives is no less than gold dust for them as it helps them to improve their drinks and services drastically.
Over to You
Social media is gradually overtaking the customer service space, making itself the top spot where customers would want their problems sorted. The changeover may be slow but it is surely happening.
Those who have already implemented social customer support need to work on how to improve their service. For those who still need a reason, I hope this article would have served as an eye-opener.
Reaching out to new audiences, increasing the existing customer base, offering amazing customer service, sharing user-generated content, and turning customers into brand evangelists are all some proven advantages of providing social media customer service.
We need to make sure that we have the right social customer service strategy in place and implement it with the right tools. A mistake of choice in either will not yield maximum results. Optimization is a must to keep improving and learning.
What are the best strategies for social media customer service that you are currently using? If not, do you plan to use them in the future? Why not?
Please have your say. I am listening.