Last Updated on March 8, 2022
Managing several social media accounts can be quite exhausting. Imagine having to control several social media accounts for different businesses. Not only is it time-consuming, it's literally impossible to do.
As a social media marketer, or someone who is trying to successfully utilize social media platforms for marketing purposes, you're faced with numerous different tasks such as creating your own content (sometimes even different content for different platforms), engaging with your audience, finding your target audience and sharing their content.
Then, you have to make sure your presence in the digital marketing world is valuable and interesting to your audience, as well as put your brand on the map by analyzing your strategy and finding what works best for you. Add posting several times a day to the list and you got yourself a full-time job.
Luckily, juggling all these tasks comes a lot easier thanks to the help of many social media management tools that are available online. These tools improve your efficiency, give you better results, and save valuable time. They also give you necessary insight into the statistics to see whether your strategy is working out or not.
If you still haven't, it's about time to start using social media management software. And if you're not really sure which one is the right for you, we're going to cover 10 of the most efficient and popular management tools that you can choose from, depending on your personal preference.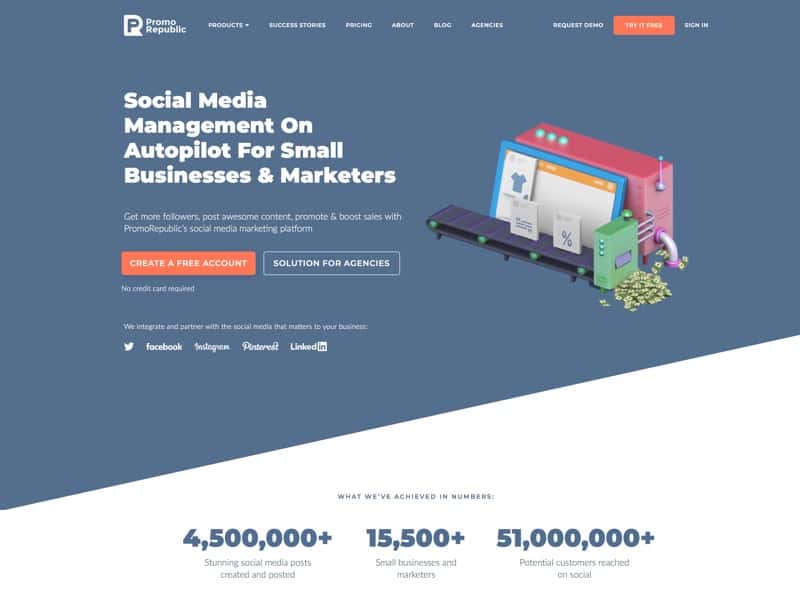 Promo Republic make professional social media marketing effortless to any small business, agency or a freelancer in the world. Once your sign up, their platform includes everything from creating, managing, scheduling and reporting on your social media performance.
They help over 85,000 small business owners from around the globe. Platform's tools allow to perform unique social media posting schedule and you can try it yourself using a number of prominent features:
Smart Posting – Automate posting to multiple social media accounts with smart slots and templates library.

Social Monitoring – Engage with your customers in one social media software.

Content Bundle – Get your custom set of 20 editable templates tailored for your business. Each template is branded with your visual style, logo, and colors, including all types of content.
What we like about them is that they don't require your credit card info when your sign up. You can create a free account and see if it's right for you.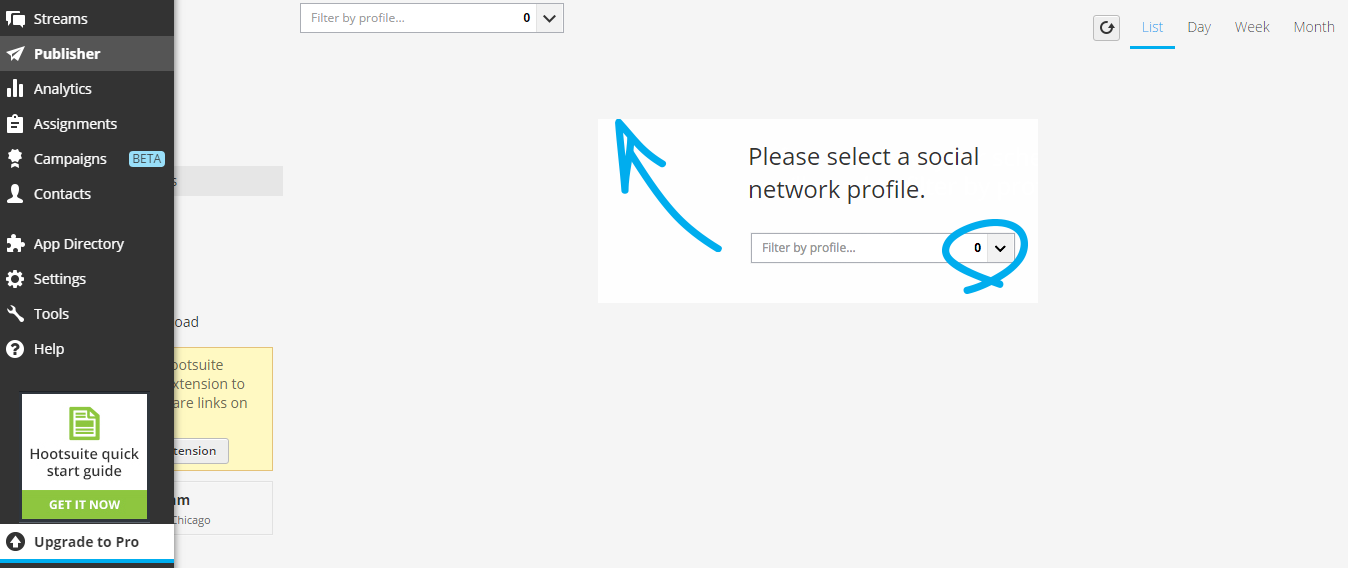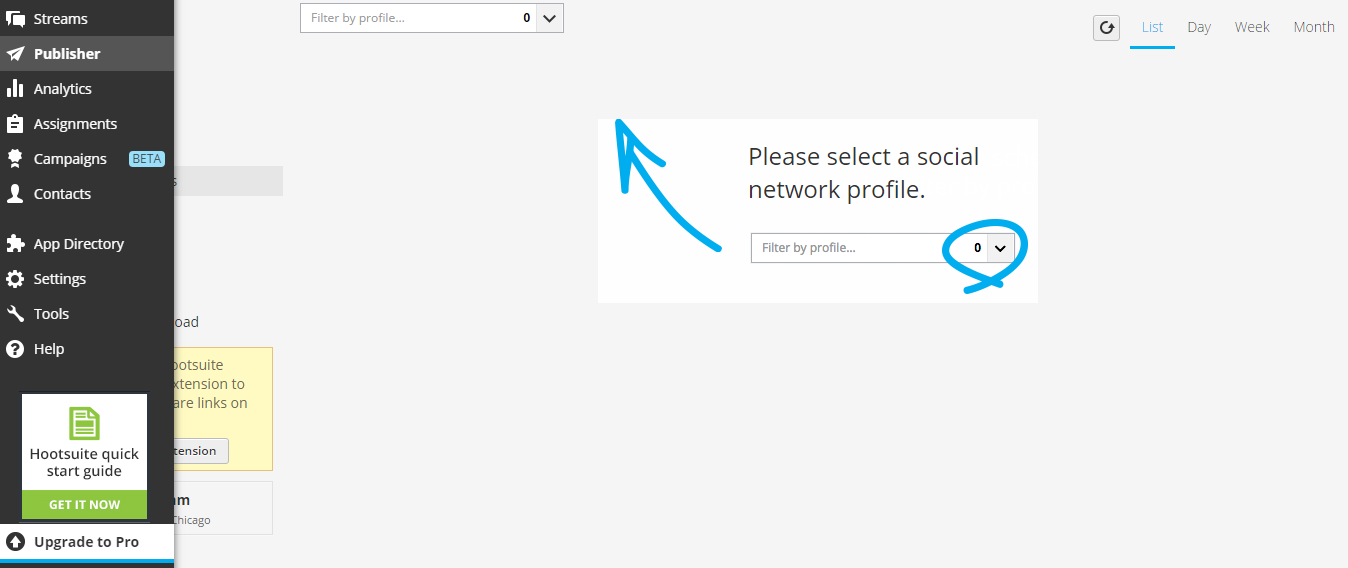 As one of the most popular management tools, Hootsuite is undoubtedly a practical and efficient tool that not only helps you schedule content across more than 35 global networks, but it helps your entire team create content for your brand and engage with your audience efficiently.
The analytics give insight into how your efforts are affecting the audience, as well as who are the influencers in your niche and what content resonates with a certain target audience.
In addition to all the basic features, you can create social media campaigns in order to generate leads and grow your audience. It also allows you to secure all of your accounts, guarding you additionally against external and internal security threats.
You can use this service free, but if you decide to upgrade to the Pro plan, you get premium features. Also you can check here Hootsuite Vs Buffer.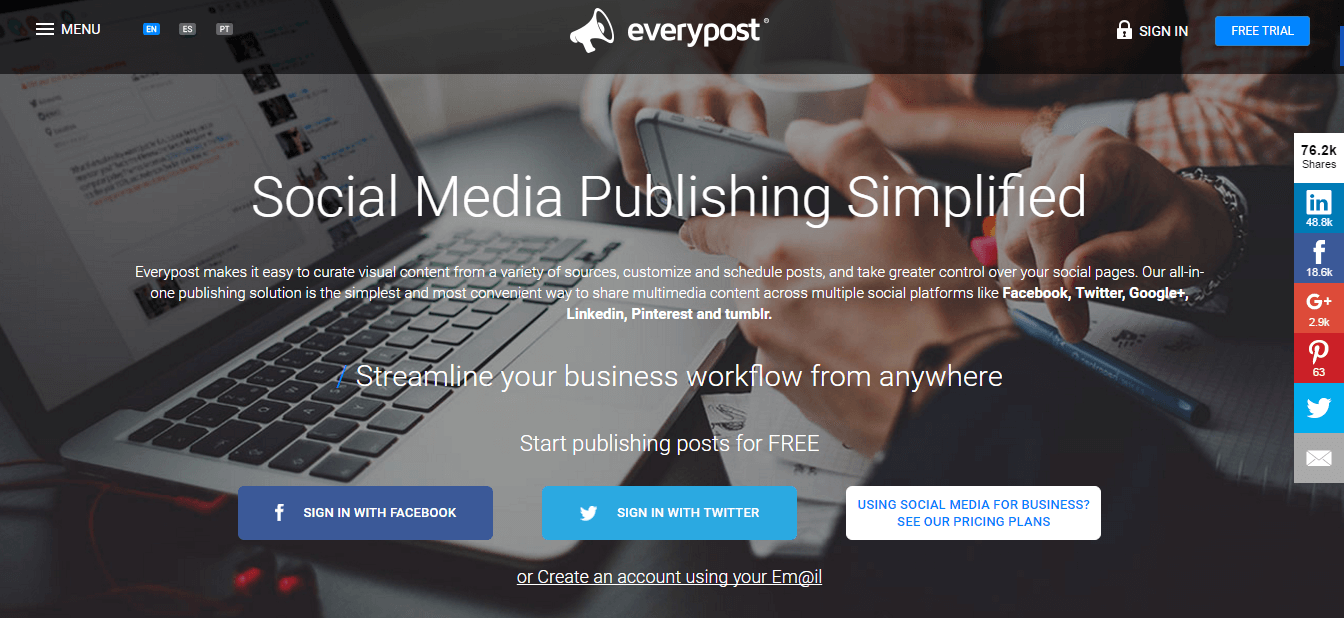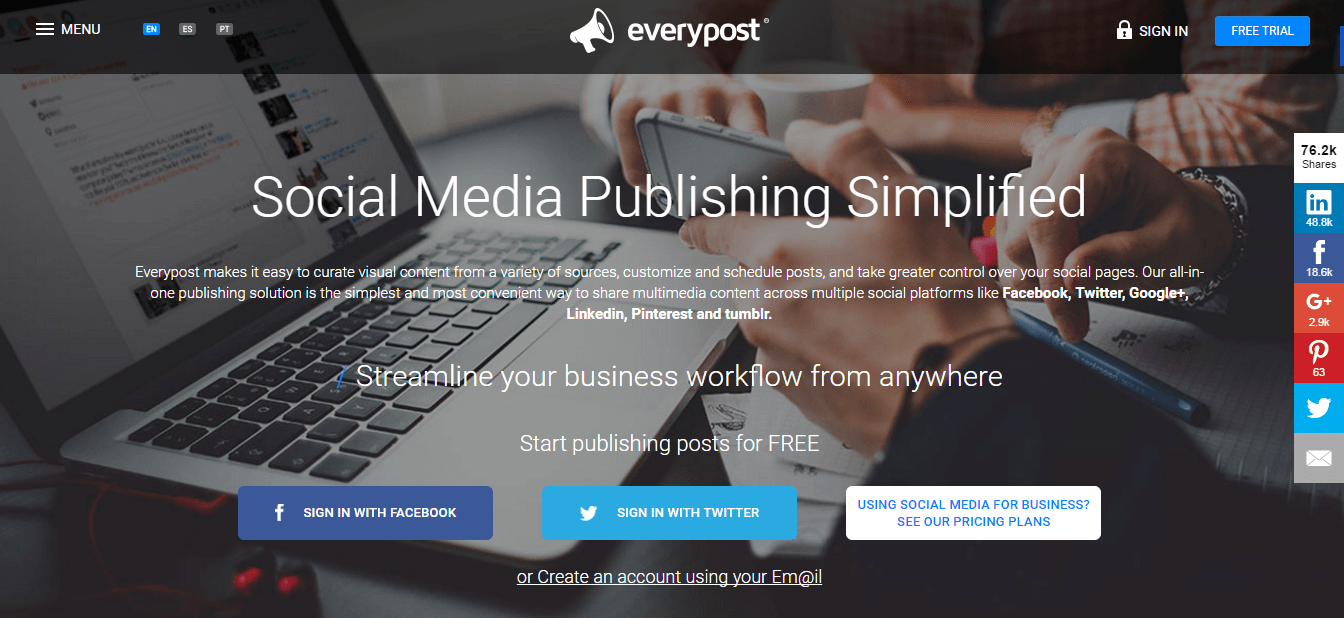 Streamlining your business flow comes easy with the management tool that lets you manage Twitter, Facebook, Pinterest, Tumblr, Google+ and LinkedIn. Not only do you get to schedule and create custom posts, you can have better control of your social media accounts.
Some of the most amazing features include pulling multimedia content from various sources such as Youtube or Instagram, creating your own content and sharing it to your target audience.
If you have a team in charge of your social media, you can easily assign different roles, manage permissions, and collaborate with your team, no matter where you are.
You can use this tool free, but you are limited to connecting only one social media channel. However, if you upgrade your plan to the next level, you can connect as much as ten different channels.
Known as one of the most simple and affordable tools for managing your social media, it works for agencies, start-ups and large business equally. Besides scheduling your content for Facebook, Instagram and Twitter, you can run quizzes, promotions and contests on all three networks, and learn how to stack against your competitors by measuring everything that goes on, on your channels.
Additionally, you can easily switch between your three accounts, without logging in our out of them, and catch up on the new content thanks to the 24/7 synchronizing.
Some compare it to Hootsuite, however, it's definitely different in the sense that it focuses more on generating leads for companies, which ultimately makes companies get more money.
But as a social media management tool it offers features such as scheduling and publishing content in advance, measuring clicks, conversions and engagement of every post and keeping up with relevant social conversations.
On top of all that, you get a 30-day free trial that gives you a chance to try your hands with this powerful, business tool.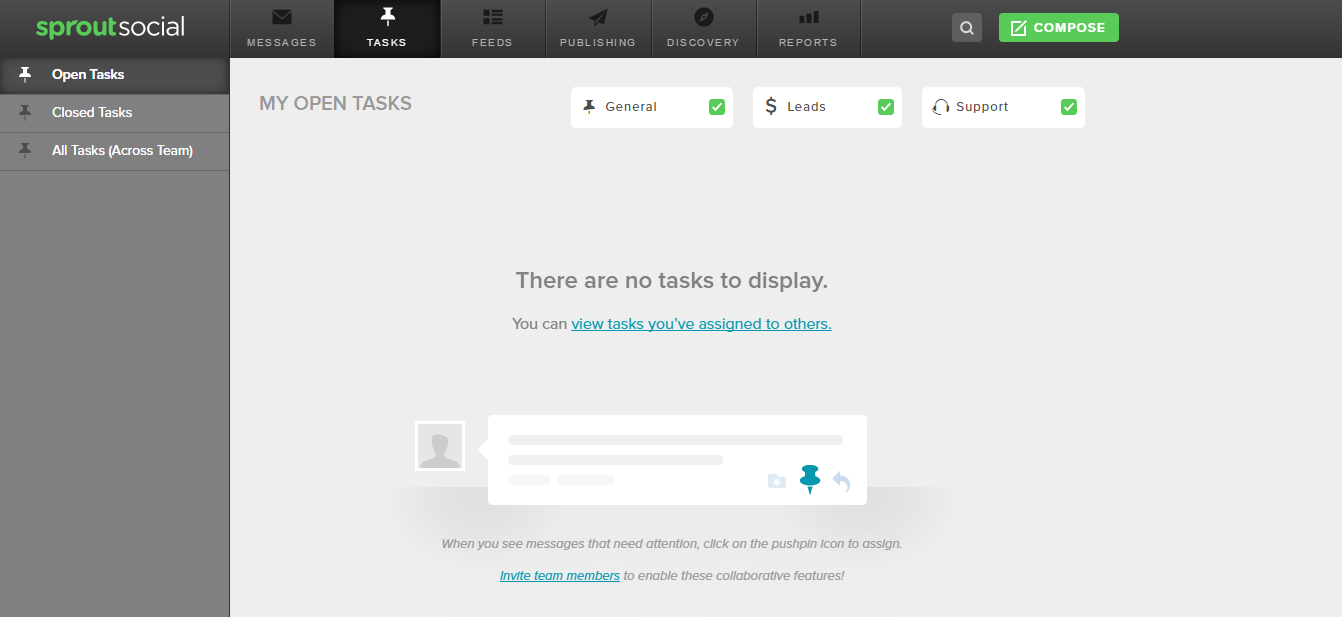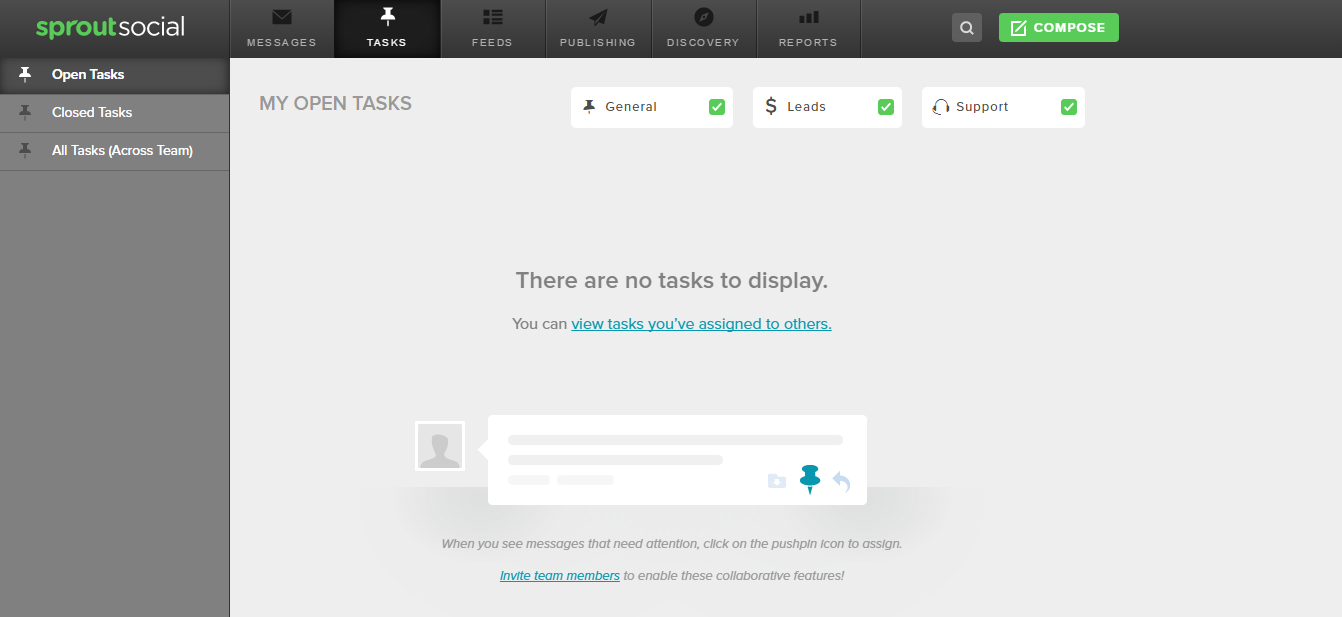 This management tool is based on the idea that communication between businesses and customers can be better. The handy features of this powerful software agencies a better way to manage their social media. Drafting, creating and scheduling content is made easier with features that allow you to attach photos, shorten links, choose your target audience.
You get to set up keywords that are important for your brand, and have them delivered to your Smart Inbox, build and manage relationships with your customers by easily creating customer profiles. One of the most practical features is the ViralPost® that analyzes the activity of your followers, and optimizes publishing time according to their engagement.
There is a variety of paid plans, and each of them comes with a free trial.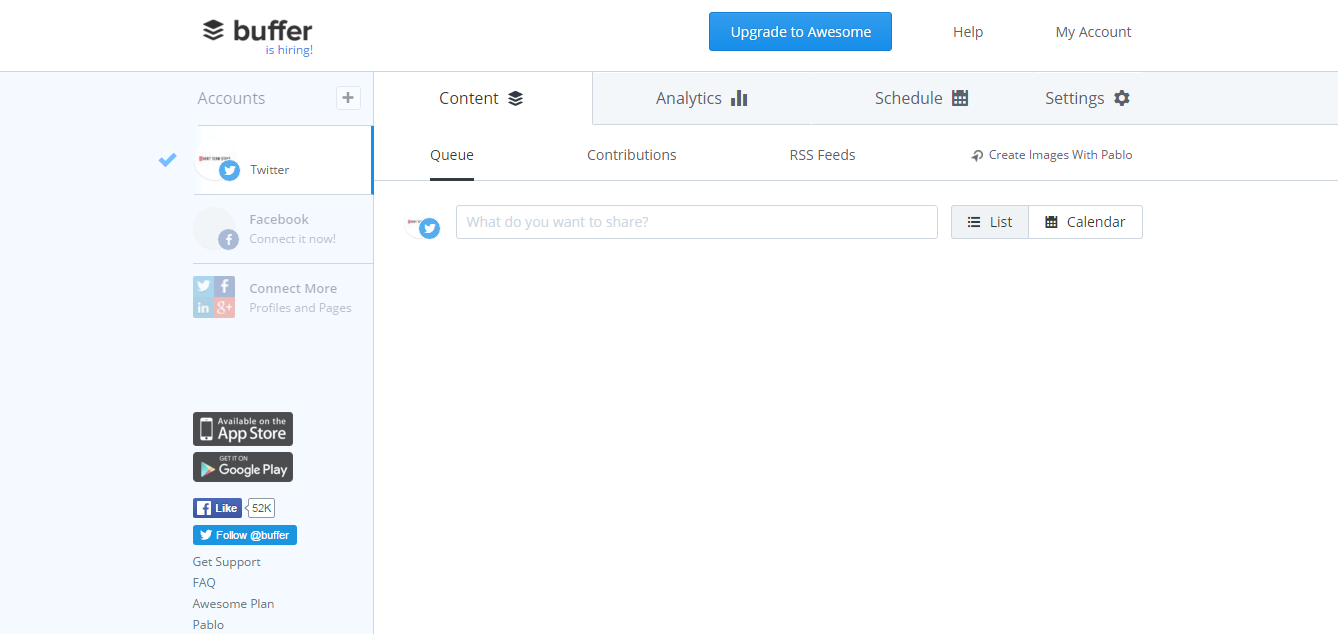 With over 2 million people using this management tool, it's easy to see why. Manage your Facebook, Pinterest, Google+ and Twitter accounts, by scheduling your content and adding either same or customized messages to each post you want to share. By installing a browser extension or the mobile app, you can easily share content that you find all around the web.
During sign-up, you will be asked to optimize your scheduling times, for the best results, and from there on you can connect as many social media channels and follow your growth.
As with any other management tool, there are certain limitations if you don't sign up for a paid plan, but you can still use the basic version for free.
The software offers scheduling and publishing of posts throughout your social media channels on a very simple and easy dashboard.
You can easily connect your Facebook, Twitter, Pinterest, Google+, Linkedin and blog sites and publish all your discovered content, while at the same time measuring your ROI, track and find your target audience, customize posts and attach and shorten links.
Upon signing up, you have to choose a price plan. However, the first 30 days are considered as free trial, and if you don't after which you will be billed if you don't cancel your plan.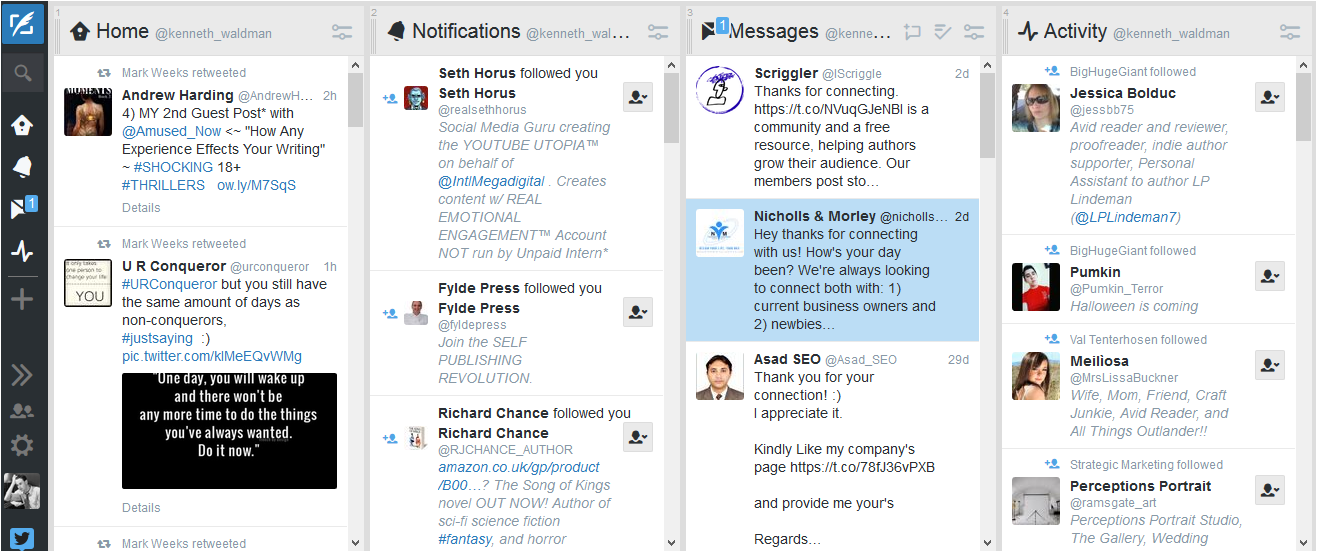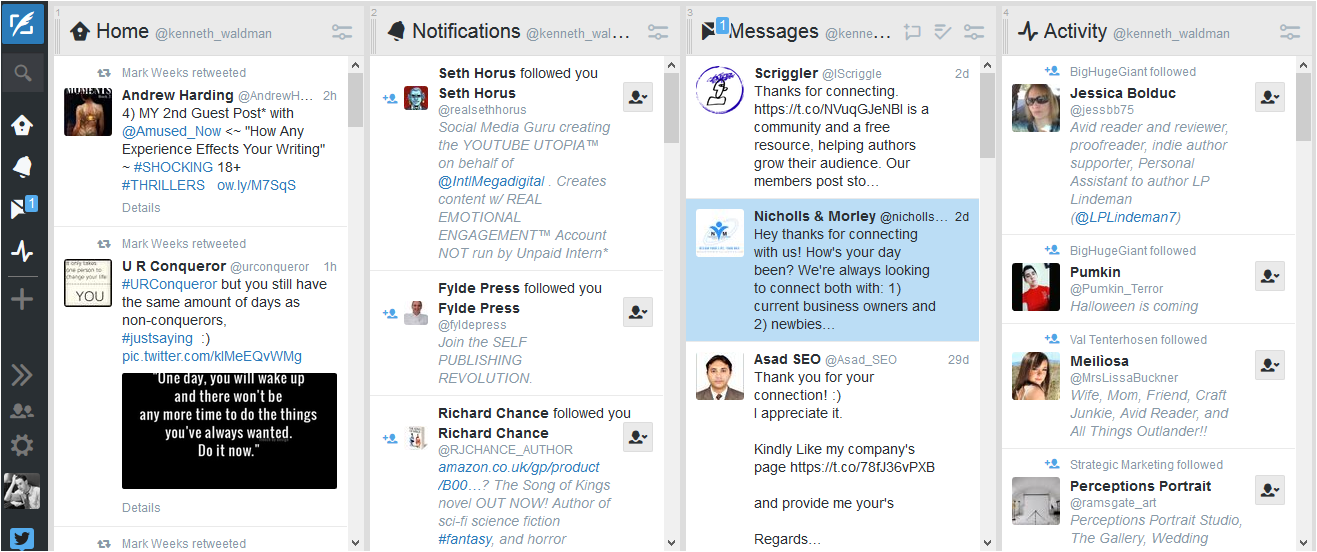 If you're looking for something specifically for managing your Twitter accounts, Tweetdeck has it all. From being able to monitor your tweets, retweets, mentioned, messages and engagement, to scheduling Tweets in advance, this platform allows you to connect several different Twitter accounts. This comes especially in handy if you're managing accounts for different businesses.
Tweetdeck gives you better results because it saves you time and lets you track every single aspect of your Twitter channel, in order to grasp what works best for you brand. If you're all about Twitter, this software will make management of your accounts as simple as it can be.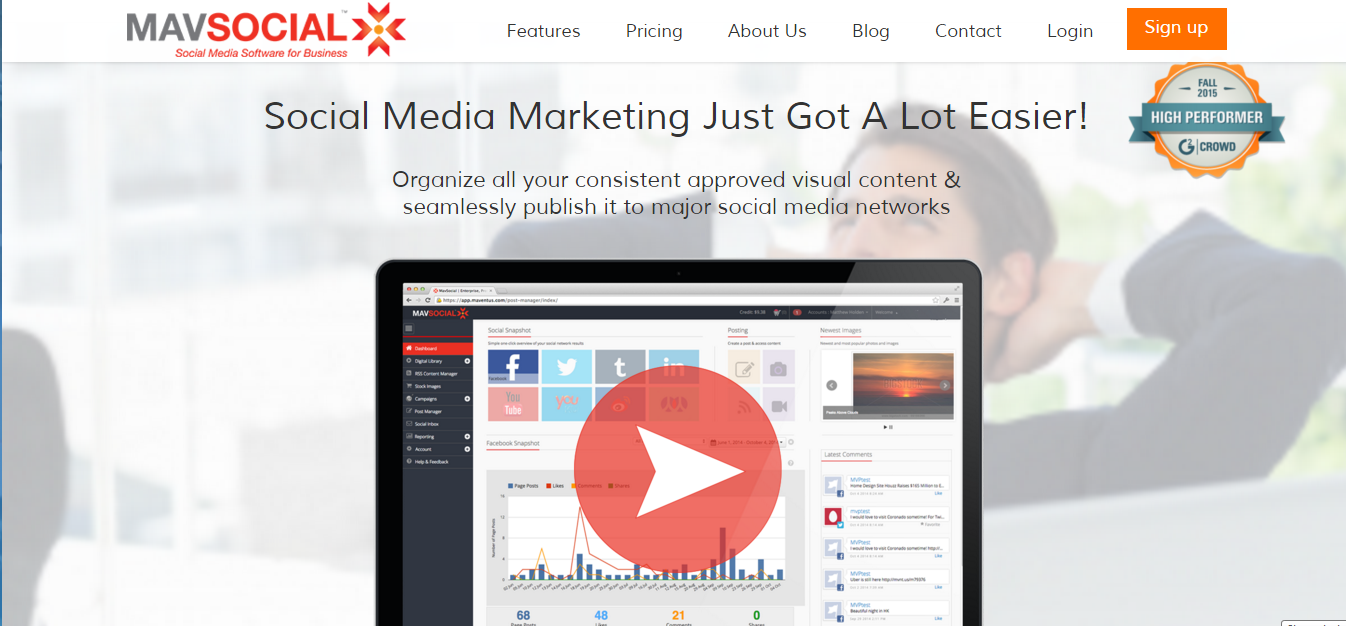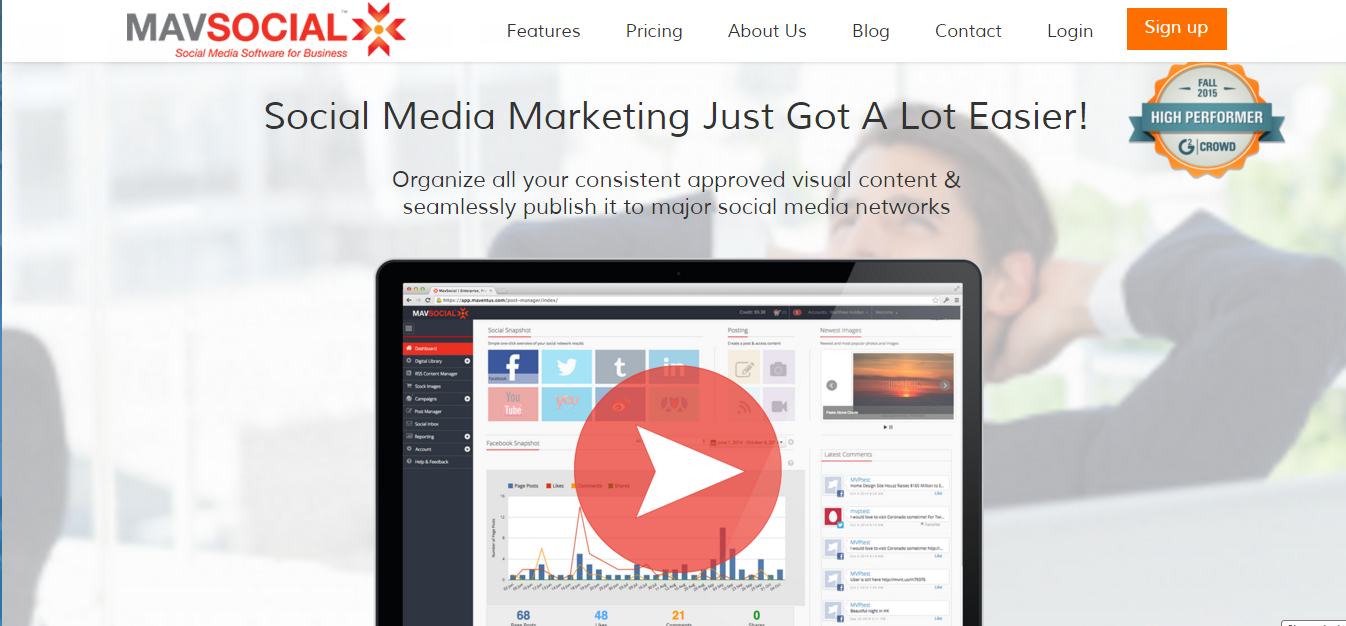 This software takes content marketing to another level. You connect to and manage social media platforms such as Facebook, Twitter, Instagram, Youtube and LinkedIn and monitor all your engagement and mentions of your brand. In addition, you get to schedule discovered multimedia content as well as create campaigns across your channels.
Need to upload and store your visual content, so it can be published and recycled for future repurposing? You got it! And if that's not enough, you get access to millions of royalty free photographs that you can edit with the built-in editor. This means, you don't have to budge an inch away from this software. And since it's all about the visuals these days, doesn't seem like a bad tool at all.
Once you're finishing creating and publishing all your content, you can analyze your engagement and create very powerful, visual reports.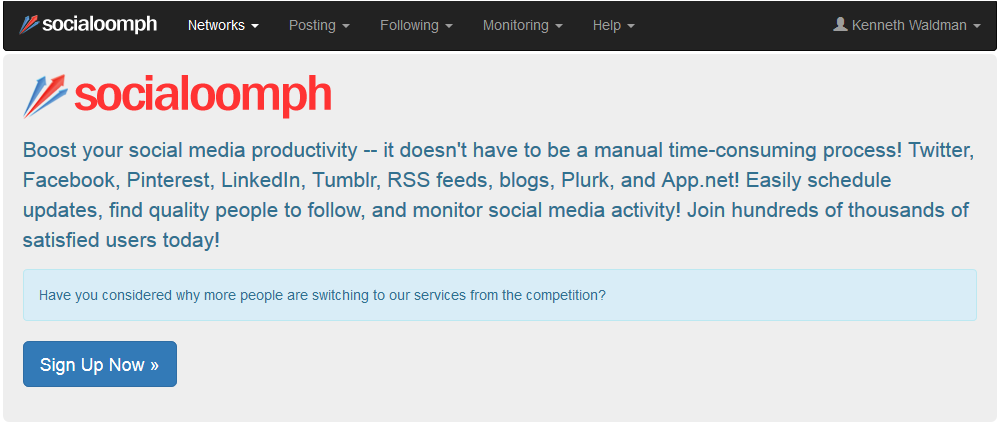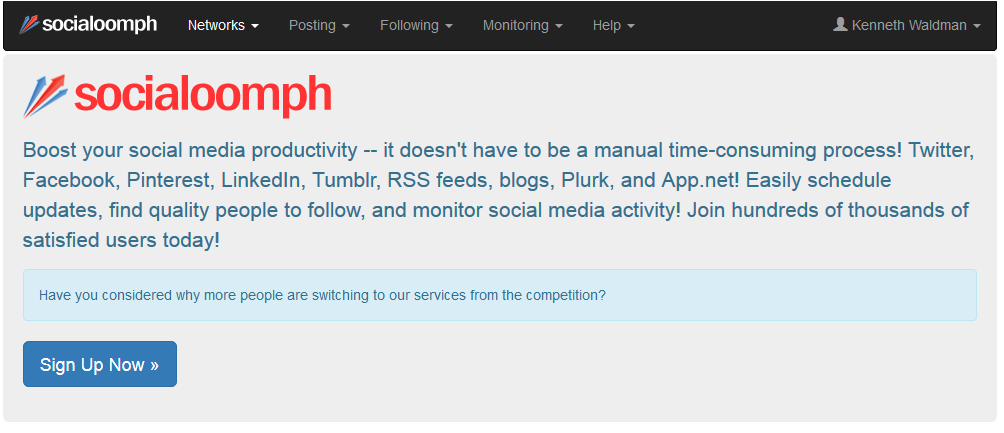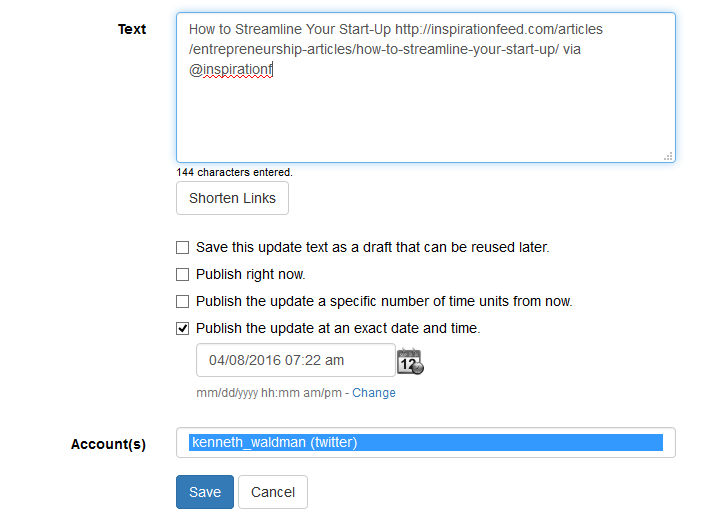 This social media management service lets you control your Facebook, Twitter, Pinterest, LinkedIn, Tumblr and various other channels. You're able to schedule your posts, track keywords, find relevant people to follow on Twitter as well as monitor all the activity on your social media. The numerous options help you get the best out of your social media.
There are many cool features, such as enabling shortening of URL through Bit.ly, purging tweets and messages on Twitter, using Facebook and many more.
You can use this service either free, or sign up for a free 7-day trial of their premium service. If you decide to continue with the professional package, you will get additional features, you don't have as a free user.
While opting for a social media management tool is ultimately a personal choice that is based on your specific needs, inevitably you're going to have to choose one. In the fast-paced world of constantly changing trends, you have to put your brand's marketing in the hands of software, if you really want to get desired results and put your brand on the map.