Last Updated on December 11, 2019
Social media and Mass SMS marketing are undoubtedly the two most popular forms of communication in today's modern society.
More businesses are turning to these technology-heavy platforms as consumers' lives are moving towards virtual worlds.
These platforms have lots of great things in common, like instantaneous two-way communication, cost-effectiveness, and analytics to measure success.
But which one is better for your business? Let's delve into the pros and cons of each one. 
Social Media Marketing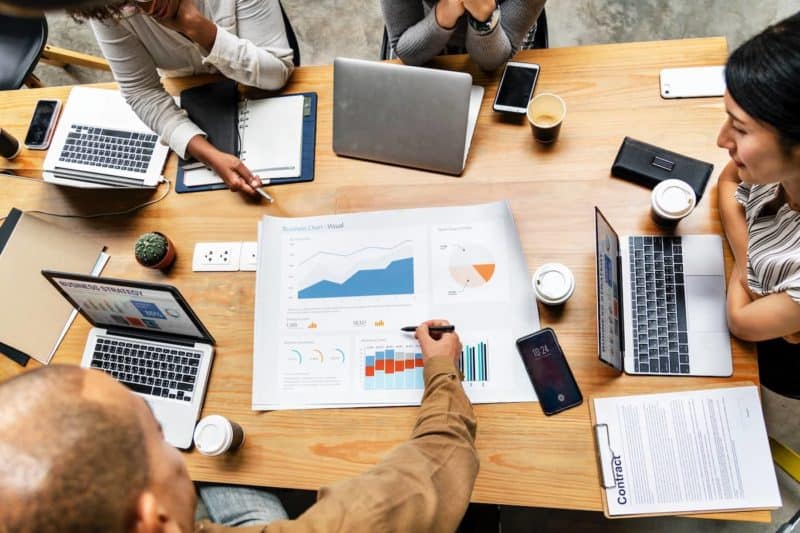 Pros:
With a single Facebook post, Tweet, or Instagram post, businesses have the potential to reach thousands of customers with one single message. With a click of a button, messages can be announced freely to whoever wishes to see it.
Moreover, businesses have the ability to target specific audiences with paid social media advertisements. This enables businesses to communicate with particular audience groups to give them the right exposure.
Thus, social media provides businesses of any size the ability to share their story, create a brand identity and connect with their customers through really building a presence on online platforms. Photos, videos, stories, and posting regular content in a creative manner is the best way to engage customers.
Even more advantageous, is the fact that these posts, if creative enough, have the ability to go viral. This is when a single business's post – whether this is an image, video, or campaign, spreads rapidly by being shared by potentially thousands of users online.
This domino effect causes "free" views for businesses, which will, in turn, increase brand awareness at no extra cost and little effort involved. Therefore, a viral campaign can be extremely beneficial to a business, and have a great ROI, given that the message is being seen positively and by the correct audiences.
While social media doesn't directly impact Google's search engine rankings, businesses who use social media as a way to communicate to audiences have seen an improvement in SEO due to increased authority, building an audience, and backlink opportunities.
For example, if your post receives lots of shares on social media, your followers may be inspired by this, write similar content on their posts or websites, and link back to your original post. In turn, search engines will notice your authority on the subject, recognize the high amount of links, and therefore improve your rankings.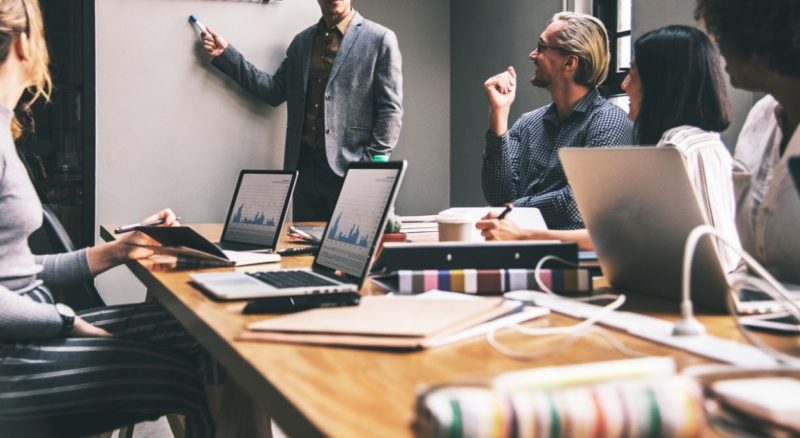 Cons:
With the explosion of social media over the past decade, consumers are being constantly bombarded with marketing messages from businesses on Facebook, Instagram, Twitter, LinkedIn, YouTube, and other platforms. Thus, with the highly-saturated market, it is becoming harder for businesses to break through the clutter and reach their target audience in an impactful way.
Moreover, with the rise of user-generated content and the use of "content creators" or "influencers", there is constant flooding of marketing all over consumers' feeds. Therefore, it is pivotal that businesses come up with clever strategies to stand out amongst their competitors.
Minimal Organic Reach
Research has shown the decrease in organic reach for social media platforms, with the average Facebook post's reach being as low as 3%, Twitter sitting around 4%, and Instagram and LinkedIn's reach being around 20%.
With organic social media reach being very minimal, the use of these platforms for marketing purposes is no longer free. Businesses are having no choice but to turn to paid posts and advertisements to reach their target audiences.
Negative Publicity Risks
The best, yet the worst thing about social media is the fact that everybody has a voice. Users are able to communicate and generate their own content, just as much as businesses can. This provides the ability for consumers to give their own opinions, whether positive or negative about anything posted on social media platforms.
Thus, every time a business posts about the latest campaign, product, service, or event, consumers can share their potentially negative opinions for the public to see. Consequently, this can cause a lateral effect and trigger other consumers to also see the business in an undesirable way.
This negative publicity can undoubtedly hurt a business's reputation for the long term.
SMS Marketing
Pros:
In today's modern society, everybody has a mobile phone, and will almost always be able to receive a text message, even without a smartphone or access to the internet. Thus, consumers are able to receive a business's SMS marketing messages at any time, even without actively being "online".
Open Rates & Response Times
With a 98% open rate, SMS marketing has the highest open rate amongst any other channel. This, in conjunction with the fact that consumers have their phone with them at all times, makes text messages guaranteed to be seen.
Additionally, with text messages being read and responded to within 3 minutes of receiving it, SMS marketing is immediate and extremely effective for those two-way communications that businesses long for.
With SMS messaging, you are able to easily choose the customer you want to target, enabling businesses to choose the audiences who will act on the message received. For example, consumers who have opted-in and want to receive the text messages, or may have purchased your product or service before will be much more likely to take action on the SMS message, whether this is through replying to the business, providing a review, or a repeat purchase.
Businesses can use customer data, order history, or recent purchase activity to personalize text messages. For instance, a business could message a customer after they have dined at their restaurant and ask how their experience was, and to leave them a rating. Or a retailer could offer an exclusive discount on accessories after a customer purchases a laptop.
Ultimately, sending targeted messages which are tailored to the individual will have a higher conversion rate and build a strong customer relationship.
Cons:
Text messaging can be seen as an extremely intrusive marketing channel. Consumers view their mobile phone as an extension of themselves and is a personal form of communication. This also comes down to the timing of the text message.
For example, if you text a customer at 3 am in the morning, chances are, the customer will not receive it in a positive light, if at all.
Thus, businesses must ensure that the recipient wants to receive the text message so that it is not received in a negative manner.
Single Platform & Character Limits
Unlike other channels, SMS marketing only utilizes a single platform to get a business's message across and is further restrictive due to text message character limits. Thus, text messaging doesn't enable the freedom that other, more creative platforms permit. Businesses are limited to 160 characters per text message, and sending multiple messages can be seen as extremely spammy.
Therefore, you must be short and sharp with what you send, or else this can potentially lead to the objective of the message to be missed.
The mobile marketing industry is highly regulated, particularly within American shores. Businesses must pay attention to the guidelines and regulations set by the government through organizations such as the Federal Trade Commission (FTC).
This outlines the do's and don'ts of SMS marketing, particularly in relation to protecting consumer data, producing safe and non-deceptive content, and giving the opportunity for recipients to opt-in and opt-out of campaigns. Without following these laws, businesses can receive some hefty consequences.
The Verdict?
Both social media and SMS marketing are highly effective forms of communication, however, if you want to ensure your messages get read by the right people at the right time, SMS marketing should be considered for your next campaign venture.
If you want to start your mass text message journey but not sure where to begin, head on over to SMS Comparison and the experts will help you choose the right SMS provider to suit your business's needs.