Last Updated on January 24, 2023
Whether you are a music artist, producer, or are otherwise interested in music, the chances are that you've heard of SoundCloud. SoundCloud is among the world's largest platforms for music and audio sharing, boasting over 76 million users. Any music artist who is serious in promoting soundcloud track should consider buying more SoundCloud Plays from BuyTrueFollowers.
The platform allows anyone to share or listen to their favorite music free of charge. Besides enjoying your favorite sounds, SoundCloud also allows you to interact freely with the site's users, some of whom are renowned personalities in the music industry. 
While SoundCloud is a relatively easy-to-use platform, one of the most distressing concerns that users report is the difficulty in converting their music to MP23.
Thankfully, this post shall review some of the best SoundCloud to mp3 converter tools out there, so read on to find out.
Best Soundcloud To Mp3 Converters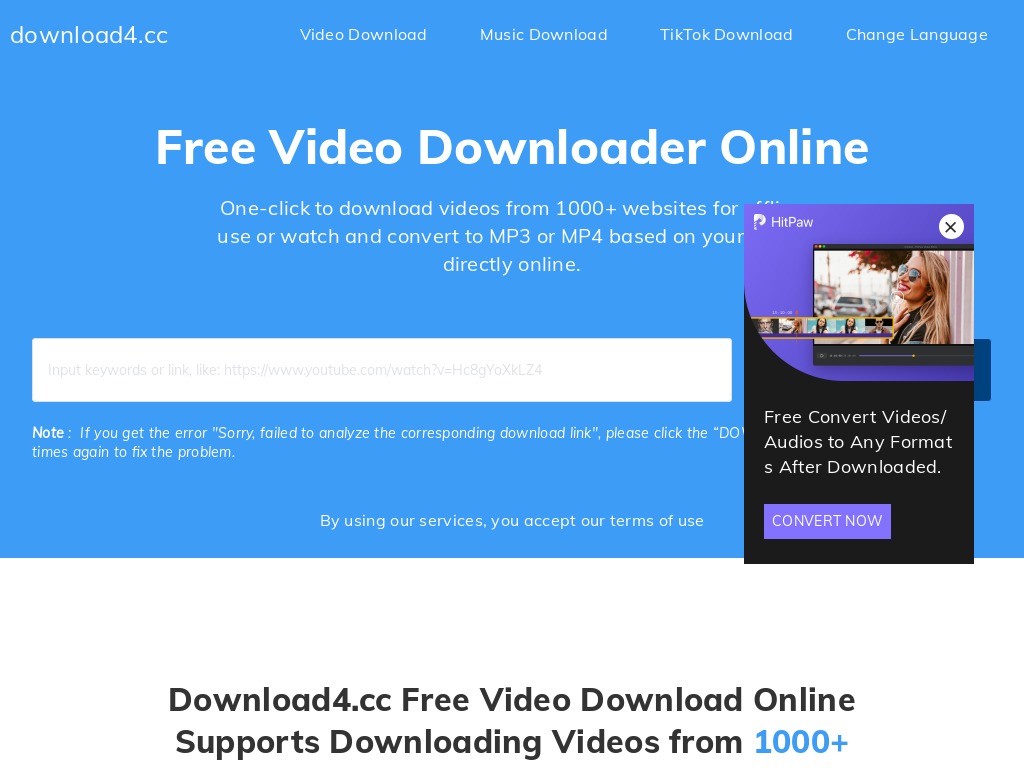 Download4.cc is a one-click MP3 & MP4 converter. You can use this tool to to download videos from 1000+ websites for offline use. Not only is this website free to use, but it's also works very fast. Just paste your URL and it will handle the rest.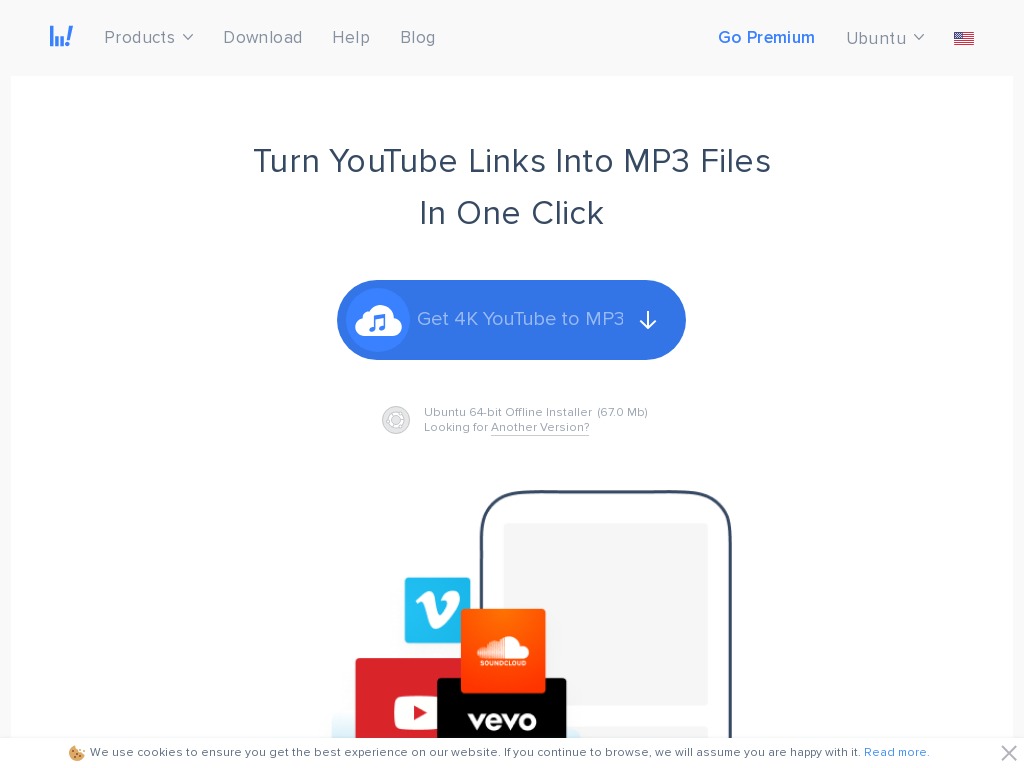 4K YouTube to MP3 saves audio tracks, playlists, podcasts and audiobooks from YouTube, VEVO, SoundCloud, Facebook, Instagram and more. Original quality, various audio formats, fast download. Available for MacOS, Windows, and Ubuntu.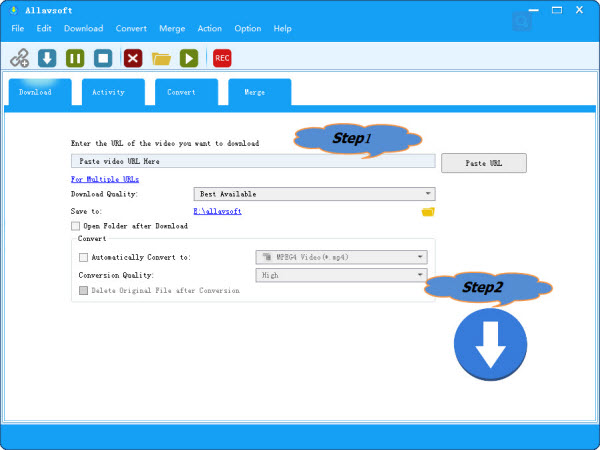 Allavsoft is highly recommended to download soundcloud to mp3. It is easy to use. Simply copy and paste the soundcloud music url to Allavsoft and click Download button. It also helps to download music files from Spotify, Deezer, Tital, YouTube etc music sharing websites to MP3. It even helps to download videos and subtitles from YouTube, Vimeo, Facebook, Dailymotion etc 100+ websites.
It supports to download online video and music files to any video or music format like MP4, AVI, MOV, MPG, WMV, MP3, FLAC, WAV, AAC, M4A etc. It supports batch download multiple media files at the same time in the background. It has both Windows and Mac version.
WinX HD Video Converter Deluxe is an ideal tool that downloads MP3 music and 4K, HD videos from SoundCloud, YouTube, Facebook and 1000+ sites without quality loss. 
It also enables you to convert videos to audios in MP3, AAC, FLAC, ALAC formats at amazing speed.If you want to save multiple online video or music, WinX supports the batch video download and conversion.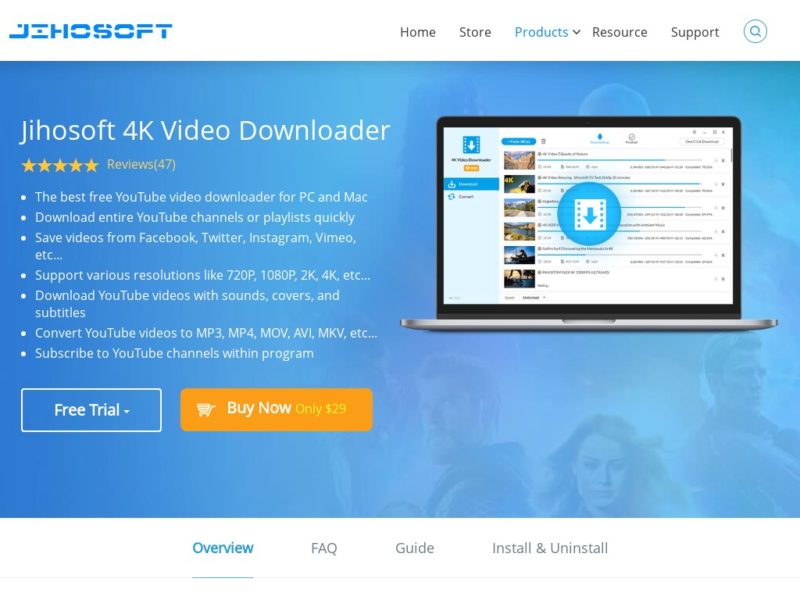 Don't let the name Jihosoft 4K Video Downloader fool you into believing that this is simply a video downloader. Besides being able to download videos from various social media platforms, Jihosoft 4K also enables you to convert SoundCloud to MP3. 
The tool is designed to convert the downloaded video into a 128-Kbps quality MP3-format. Jihosoft 4K is especially ideal for people who're looking to extract audio from video music on SoundCloud. And if you prefer to download a video instead, you can have it with the original cover, subtitles, etc.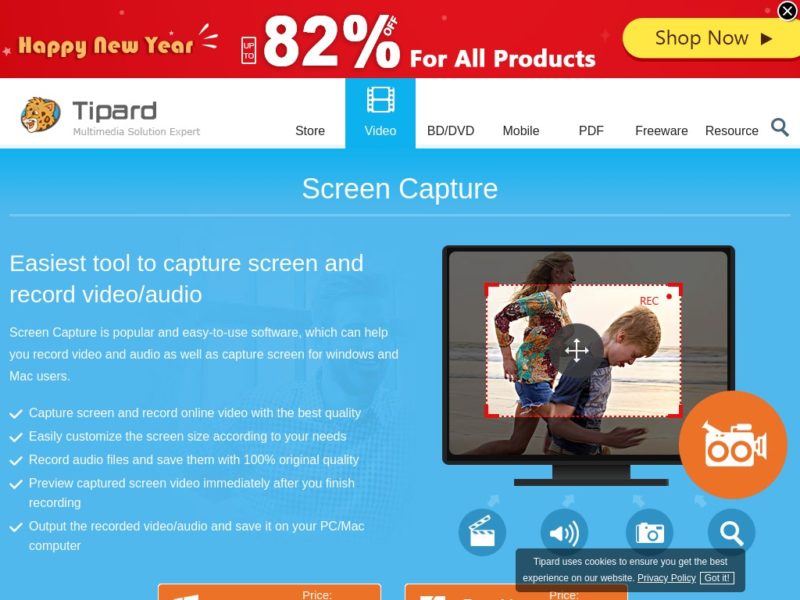 Tipard Screen Capture not only downloads your SoundCloud audios and videos fast, but the software implements a powerful algorithm that also guarantees the quality of the downloaded content.  Screen Capture allows you to set the recording time, so you don't have to keep tracking the download progress. 
The tool is compatible with Windows 10 and supports all audio formats, including AAC and Raw AC3. To use Screen Capture, open it and set the audio options located in the Record Audio tab.
To record SoundCloud audios, turn System Audio on and disable Microphone Audio. You can now click the red button to start recording.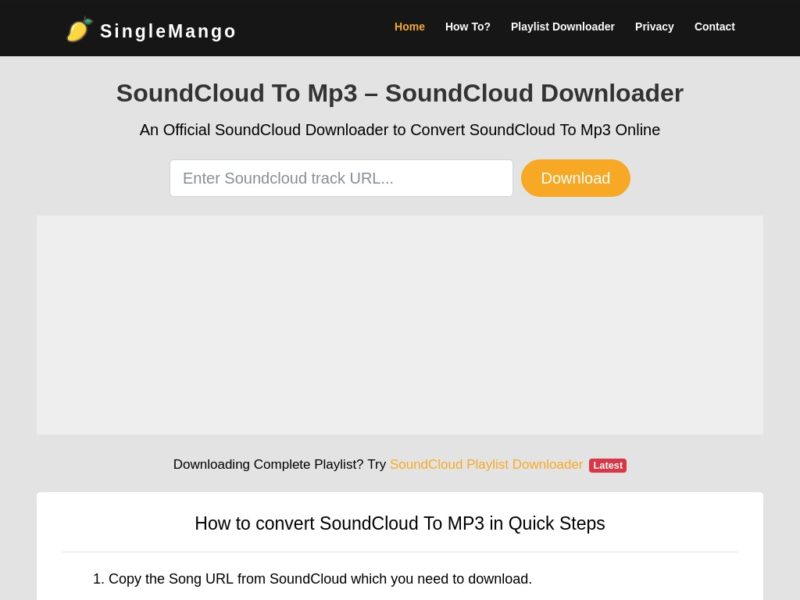 Single Mango supports MP3 formats in 128 as well as 320 kbps bitrate. To download your audios to MP3, you'll need to open the link to Single Mango.
There's a text box where you can copy and paste the URL of the audio file that you wish to download. Next, hit the Download button and let the tool do the rest. 
Single Mango is highly compatible with all browsers, from Mozilla to Chrome, Opera Mini, etc. It's also compatible with Android devices, making it a mobile-friendly tool.
Scloud Downloader comes in two variants. The first one is the original online app that allows you to convert all your SoundCloud audios into high-quality MP3 formats. There's also the SoundCloud Playlist that allows you to convert an entire playlist into MP3, just by one click. 
If you're looking for an easy-to-use tool that's free of registration hassles, then Scloud is the app to use. Downloading your favorite music is as easy as pasting the audio URL on the box provided and clicking Download.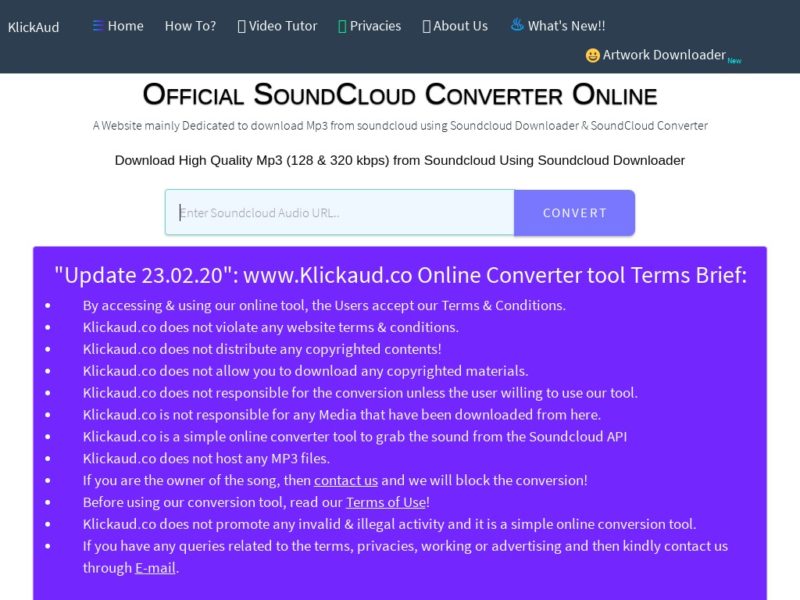 Klickaud enables you to download high-quality SoundCloud MP3s of 128 and 320 kbps. And like most of the tools we've reviewed here, Klickaud sports a minimalistic design, making it remarkably easy to use. 
All you have to do is search the URL of the song or playlist you wish to convert and enter the URL into the converter box. Complete the conversion process by clicking the Download button.
In a matter of seconds, you'll be able to enjoy the audio directly from your device.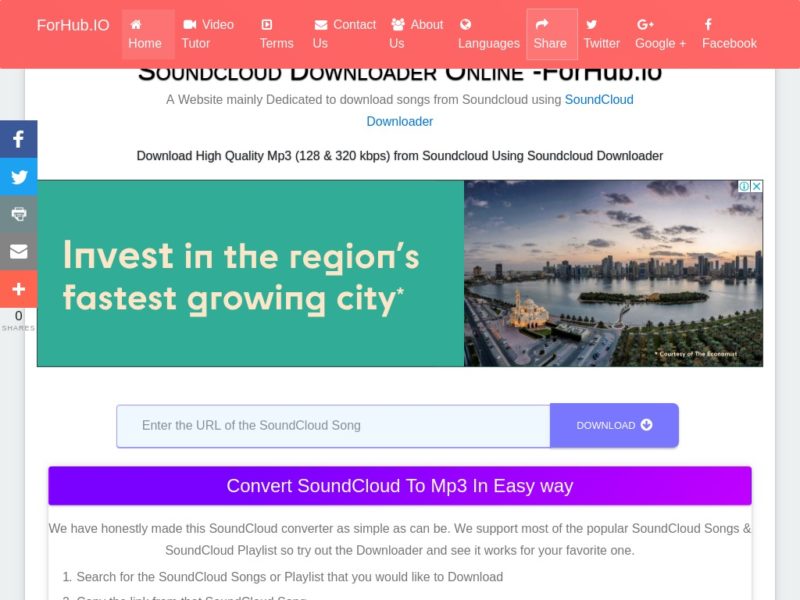 ForHub is another fast and efficient SoundCloud to MP3 converter tool that you can check out.
To use ForHub, copy the link of the SoundCloud audio or playlist that you wish to download and paste the link in the tool's converter box. Next, click on the Download button and allow for a few seconds for the download process to complete. 
One of the best things about ForHub is its ease of use, which makes it a special recommendation for beginners. The tool supports most audio formats and is compatible with many operating systems.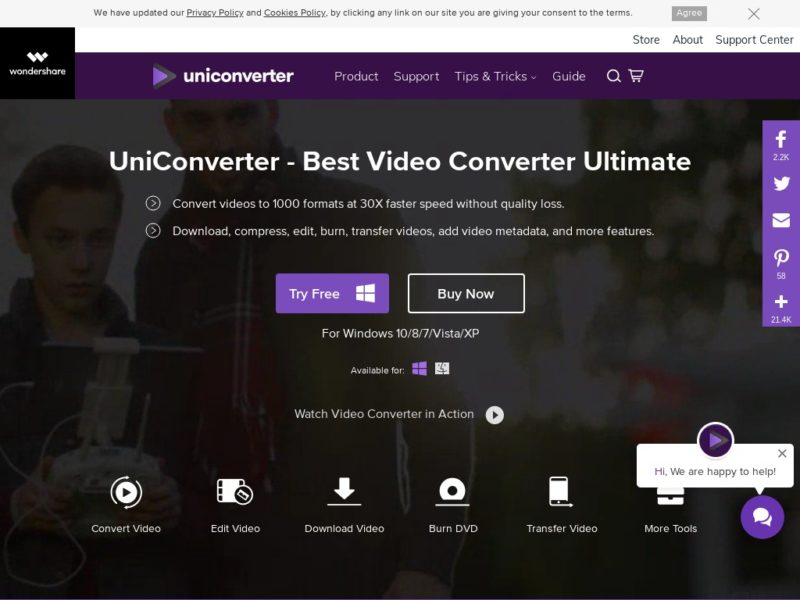 Wondershare UniConverter is famous for its reputation for being able to download audios from SoundCloud in high-quality formats. The tool works up to 30 times faster than conventional SoundCloud to MP3 converters. It comes with an in-built multimedia player that you can use to sort popular audio/video formats. 
Wondershare UniConverter, enables you to stream your videos from various devices, including Windows, Mac, Chromecast, Apple TV, and Roku. It also allows you to edit or personalize your downloads.
To use the tool, copy the URL of your favorite audio or video, and paste it on the Wondershare UniConverter platform, then click Download MP3.
Vubey allows you to convert both audio and video content from SoundCloud. Apart from SoundCloud, the tool supports over 400 other websites, making it one of the most compatible converters out there. 
With Vubey, you can experiment with various quality ratings of the audio content. After pasting the URL of the MP3 you want to download on the download box, hit Download and allow Vubey to do the rest.
The process may take a few minutes longer compared to other tools, but the high quality of the downloaded audios makes it worth the wait.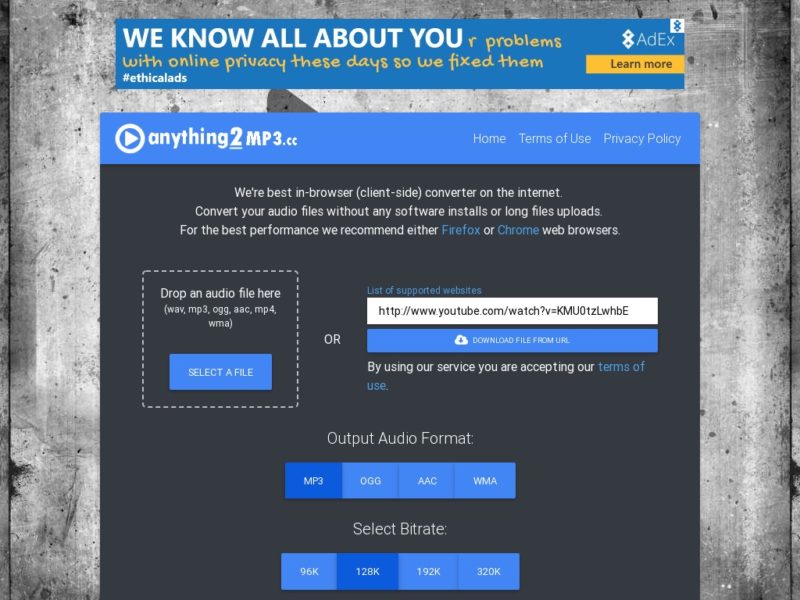 With Anything2MP3, not only do you get to convert music from SoundCloud into MP3 fast and free, but the tool also allows you to upload the files in your PC and convert them too. And like Vubey, Anything2MP3 offers you the flexibility of choosing your desired audio format and quality. 
Some users have lamented about the invasive ads on the platform. However, the tool comes with numerous redeeming features, such as a simplistic design and high audio conversion speed.  
The simplistic design of SCDDLR and its ability to convert SoundCloud audios into high-quality MP3 formats are the best selling points of this tool. After locating the link to your favorite song or playlist, open the SCDDLR platform and paste the link in the box provided. 
Next, press Convert to make the content available for download. You can give the software a maximum of two minutes to prepare the audio or playlist for download. Now, complete the process by clicking on Download.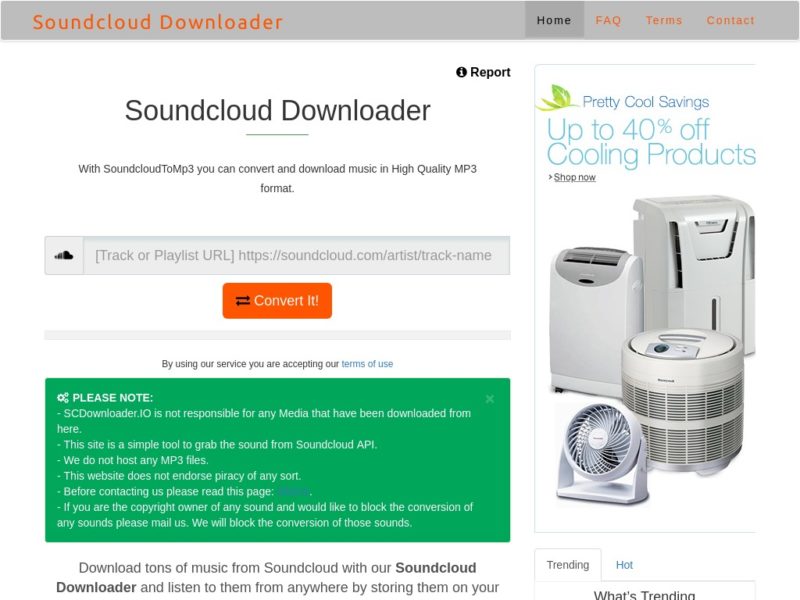 Scdownloader is one of the most effective SoundCloud to MP3 converter tools out there. The tool provides you with a text box where you can type in the link or URL of the audios that you wish to convert to MP3. 
After feeding the audio link, click the Convert button and let the tool pick it up from there. Allow for a few seconds for Scdownloader to convert the audios to your computer, then enjoy the privilege of listening to your music anytime.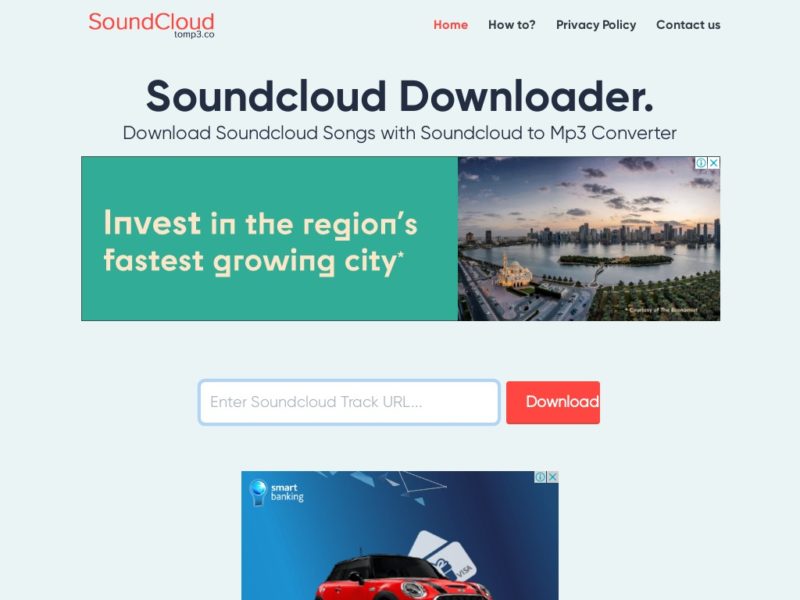 SoundCloudtomp3.co is one of the most professionally-designed free SoundCloud to MP3 converter software. The main highlight of this tool is its minimalist design that comes with fewer options and buttons. 
SoundCloudtomp3.co enables you to download as many audios as you want, with fewer restrictions on downloads and conversions. What's more – the registration process is quick and easy, and you can begin using SoundCloudtomp3.co immediately you visit the website.
Wrap Up
There goes our review of the top SoundCloud to MP3 converter tools. You'll definitely come across other converter software out there. But if you're looking for high download speed and superior quality of the downloaded audios, your best bet is to settle for any of these 12 tools.