Last Updated on January 20, 2022
Writer Annie Dillard famously said, "How we spend our days is, of course, how we spend our lives." According to the WHO, most of the world's population spend one-third of their adult life at work. In fact, the average American spends around 90,000 hours at the workplace over a lifetime.
Former palliative care nurse Bronnie Ware wrote the immensely popular book The Top five Regrets of the Dying, based on her experiences caring for patients in the last 12 weeks of their life.
And their top regret is — 'I wish I hadn't worked so hard'. She goes on to explain how they deeply regretted spending so much of their lives on the treadmill of a work existence that they missed out on other joys.
A person's work is central to their life. The relationships and duties which make up a person's job, consume them well beyond office hours. It's safe to say our job and the workplace have a significant impact on the quality of our life.
The role of the CEO has never been more complex, or more consequential than it is today. Business leaders today are reshaping how we experience the world, from healthcare, to travel, to education and more. And running a business is no longer about shareholder value and the balance sheet.
As CEOs and business owners, we have a responsibility to develop organizations that provide employees with a workplace where they can experience and express a sense of connectedness, acceptance, peace, trust and sense of purpose.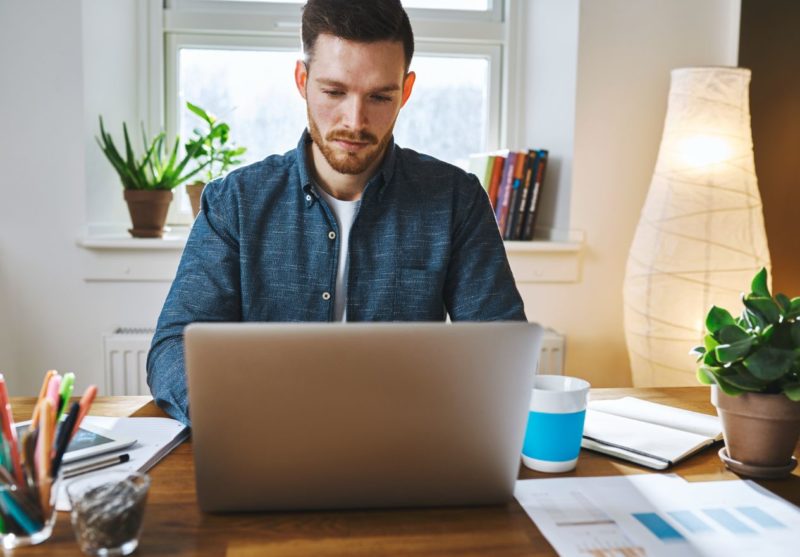 Through my own experience, I have found that managing a business aligned with spiritual values helps establish an overall sense of well-being. Spirituality and business are two words you rarely see in the same sentence. On the surface, the two seem at odds with each other.
However, I firmly believe that spirituality is a powerful management concept. Business is a spiritual practice, requiring as much devotion, faith, hope, love and doubt as one's belief in a higher power.
The word "spirit" comes from the Latin word spiritus meaning "breath". It is defined as "the vital principle or animating force traditionally believed to be within living beings".  The concept of spirituality is often confused with religious beliefs.
Spirituality has nothing to do with religion. Religion exists outside of you, when you join others in believing or following a set of practices.
Spirituality, on the other hand, exists within you. It is an experience that one harbors inside and is extremely personal to each individual.
It involves looking within and defining a system of belief that takes root within your own disposition. No one can instruct you on the perfect way to practice spirituality because ultimately only you know how.
The nature and meaning of work has undergone an intense evolution. The idea of work is no longer separate from the individual. A person's work is now seen as an extension of the individual.
Yet, work is the last place most people think about spirituality. In the words of Thomas Carlyle, work is worship. When we do our jobs with excellence, integrity, and diligence it becomes an act of worship.
In fact, the Hebrew word "Avodah" (ah-vod-ah) is translated in the English Bible for both work and worship.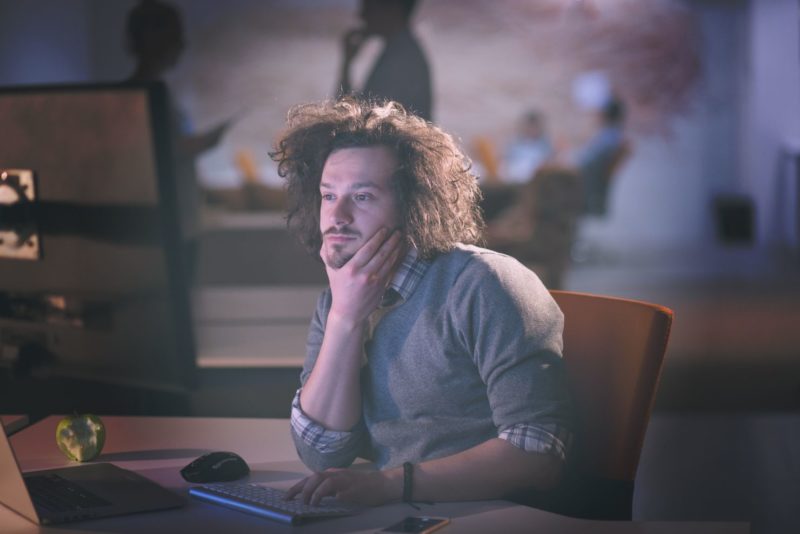 More important than the work we do, is our attitude to it. The practice of bringing your greatest talents to the world — and being rewarded for doing so — is the most spiritual work you can do. If we bring our souls to work, we can transform our work. That is when our work can begin to transform us.
There is a growing body of research that shows that bringing ethics and spiritual values into the workplace can lead to increased productivity and profitability as well as employee retention, customer loyalty, and brand reputation.
When you incorporate spirituality into your business, you change the persona of the business into a living entity from an empty corporate shell. Spirituality gives a business soul.
A business that lacks spirituality leaves no legacy. More often than not, such a business is focused solely on chasing profits and ultimately loses its soul.
History is rife with examples of companies that profited from the Golden Age of Capitalism and thrived, before losing their way because they lost their soul. (Lehmann brothers, Enron, Tyco, Worldcom…)
Businesses that started in the late 90s and after the turn of the century seem to understand this better. Many have incorporated spirituality successfully into the organizational culture and show it through their commitment to the 3Ps of triple bottomline.
Purpose
People want to be a part of something bigger than themselves. Employees yearn to feel part of a mission, to add value and to contribute in a meaningful way. Older employees want to know what their legacy is.
Millennials are looking for flexible workplaces that provide meaning and growth opportunities. People are driven by a strong sense of purpose. When the organization is purpose-driven and meaning-based, people want to do their best to help it succeed and be a part of its growth.
People
Many business leaders say that their people are their greatest assets. Those who truly put it in practice know the importance of investing in their people. It is not always easy to build people, and in some cases, it can be a thankless task.
The servant leaders who understand the concept of 'service above self', know that when you serve your people, they will serve your customers. Companies that make human development their priority know that even if people leave them, they will leave better than when they came in.
Planet
With growing awareness of the depletion of the earth's limited resources, many companies are making sustainability a key focus area. They understand that leaving a legacy for the future requires taking steps to protect the present. Spiritually aware companies are taking measures, however painful, to reduce or eliminate their ecological footprint.
It is heartening to see more and more businesses openly discussing spirituality as an integral part of their corporate culture. They are proving that spirituality helps, rather than harms, the bottom line.
When you love what you do, you never have to work a single day in your life. Or as the poet Kahlil Gibran reminds us in The Prophet, "Work is love made visible."