Last Updated on January 24, 2023
It's been two decades since SpongeBob SquarePants first aired on television, and it's safe to say that the show has remained relevant and entertaining throughout the years. Everyone's favorite yellow sponge that lives undersea stars in the show's twelfth season with no end in sight and continues to entertain adults and kids alike. 
Perhaps you know of other kids' cartoons that grownups find entertaining, and the one thing that those shows have in common is that they contain jokes specifically written for adults watching with their kids. SpongeBob changes the game by writing in one joke on top of another, resulting in a chain of jokes that manage to leave every audience member laughing even after the 20-minute show is over.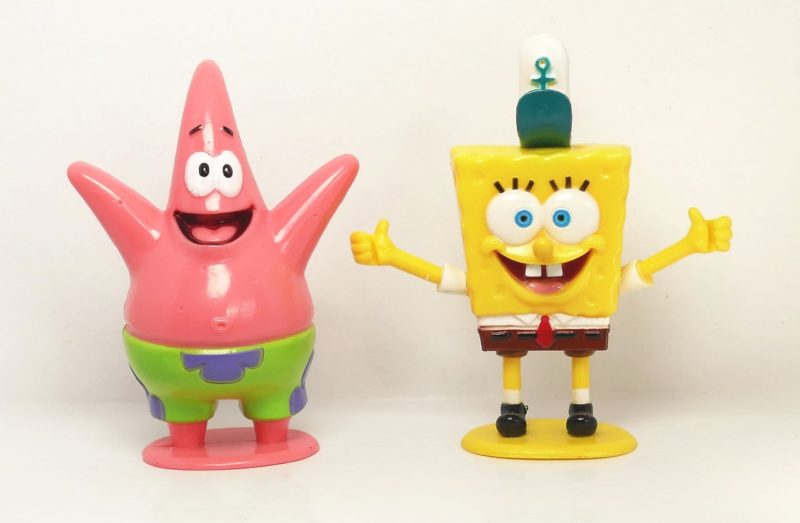 SpongeBob SquarePants isn't just a show that will make you laugh hysterically—a lot of times, the audience members will find inspiration from watching the cartoon. Maybe it's the way SpongeBob is always positive, or how Patrick is always loyal to his friends, or even the way Mr. Krabs is keen on keeping his secret formula a secret. 
No matter what age you are, it's nice to have little reminders from your favorite cartoon characters. Every time SpongeBob and Patrick go on an adventure, there's always at least one relatable line from the sketch. 
History of SpongeBob SquarePants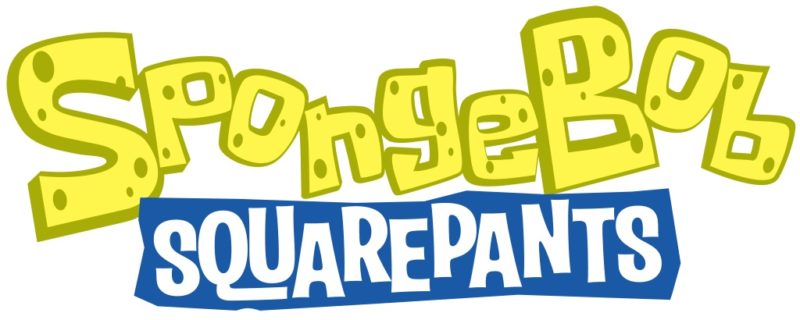 Stephen Hillenburg, a marine science educator and animator, created the show in 1999 for Nickelodeon. The show is all about the adventures of a yellow sponge and his friends in Bikini Bottom. Hillenburg's vision for SpongeBob SquarePants was to focus on the main character's nerdiness and mishaps in a futuristic aquatic environment filled with nautical nonsense. 
The show is the fifth longest-running animated series in America and has consequently become a popular media franchise for children. It is the highest rated series to air on Nickelodeon and has generated billions for the television channel in merchandising. 
SpongeBob SquarePants has been praised for its appeal to different age groups, and it has received many awards throughout its run. The show is often described as thoughtful and creative, having a title character that remains hopelessly optimistic and kind. It is both the most charming yet weirdest show on kids' television, but it's also clean fun—and rightfully so because the show is, after all, about a sponge.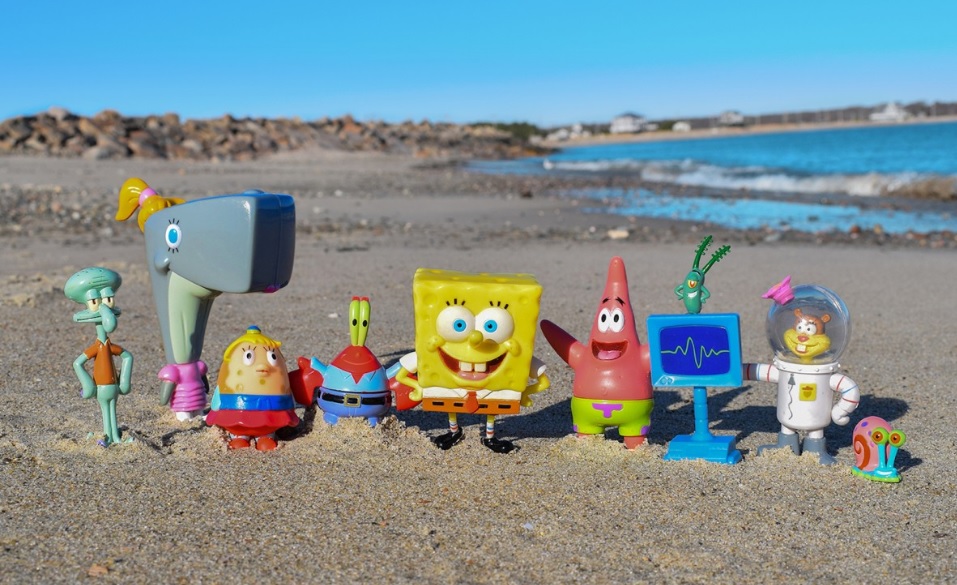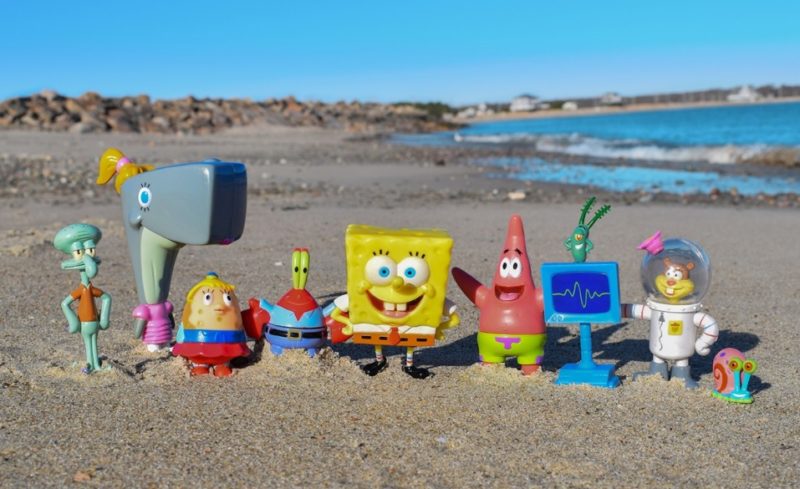 Kids' television shows often air for only three seasons at most because the audience members typically outgrow the show and move on—think Lizzie McGuire, Hannah Montana, and Duck Tales. Their ratings were high, and they quickly became undoubtedly popular worldwide, but none of these shows lasted longer than five seasons. 
SpongeBob SquarePants, on the other hand, remains on the air after 20 years and is still one of the most popular children's shows today. What's even more surprising is that lines from this show are often used by people in casual conversations. 
SpongeBob SquarePants has the perfect quote for every life scenario, and you might even be saying these lines in your day-to-day conversations without knowing it.
If you're looking for a little inspiration, or imagination, as SpongeBob would have put it, here are # quotes from the show that will keep you in a good mood. 
Awesome SpongeBob Quotes
"Home is where you're surrounded by other critters that care about you." – Sandy Cheeks
"If you believe in yourself and with a tiny pinch of magic, all your dreams can come true." – Spongebob
"Sometimes we have to go deep inside ourselves to solve our problems." – Patrick Star
"I'll have you know that I stubbed by toe last week and only cried for 20 minutes." – Spongebob
"It's not always what you say that matters, sometimes it's what you don't say." – Krabs
"I know of a place where you never get harmed. A magical place with magical charm. Indoors. Indoors. Indoors!" – Spongebob
"Good people don't rip other people's arms off." – Spongebob
"Dumb people are always blissfully unaware of how dumb they really are…" – Patrick Star
"You're a man now, SpongeBob, and it's time you started acting like one." – Patrick Star
"I'm ugly and I'm proud." – SpongeBob
"That's it mister! You just lost your brain privileges!" – Plankton
"Excuse me, sir, but you're sitting on my body, which is also my face." – Spongebob
"This is not your average, everyday darkness. This is…ADVANCED darkness. Hey, if I close my eyes it doesn't seem so dark." – SpongeBob
"Too bad SpongeBob's not here to enjoy Spongebob not being here." – Squidward
"With imagination, you can be anything you want." – Spongebob
"Well, it's no secret that the best thing about a secret is secretly telling someone your secret, thereby adding another secret to their secret collection of secrets, secretly." – SpongeBob
"You'll never get what you want if you always let people step on you." – Plankton
"Run Mr. Krabs! Run like you're not in a coma!" – Spongebob
"I guess hibernation is the opposite of beauty sleep!" – Patrick Star
"Moss always points to civilization." – SpongeBob
"The inner machinations of my mind are an enigma." – Patrick Star
"SpongeBob is the only guy I know who can have fun with a jellyfish…for 12 hours!" – Squidward
"Don't you DARE take the name of Texas in vain." – Sandy
"Always follow your heart – unless your heart is bad with directions." – Spongebob
"See, no one says 'cool' anymore. That's such an old person thing. Now we say 'coral', as in 'That nose job is so coral.'" – Pearl Krabs
"Well, it may be stupid, but it's also dumb." – Patrick
"You can't fool me. I listen to public radio!" – Squidward
"If there's one thing we Atlanteans enjoy, it's a healthy dose of dark humor!" – Lord Royal Highness
"You don't need a license to drive a sandwich". – Spongebob
"Holographic Meatloaf? My favorite!" – Plankton
"Oh well, I guess I'm not wearing any pants today!" – SpongeBob
"We shall never deny a guest, even the most ridiculous request." – Krabs
"I'm so loyal, I don't mind sleeping out in the cold, hard ground while Captain Krabs sleeps in his warm, dry tent." – SpongeBob
"A five letter word for happiness…money!" – Krabs
"You never really know the true value of a moment, until it becomes a memory." – SpongeBob
"Well, the way I see it, there are three possibilities: One, you stole it; two, you stole it; or three, you stole it!" – Krabs
"If I were to die right now in a fiery explosion due to the carelessness of a friend…Then it would just be alright." – Spongebob
"Knowledge cannot replace friendship." – Patrick Star
"Can I be excused for the rest of my life?" – SpongeBob
"Nonsense, my vocabulary is infinitely expanding!" – Patrick
"The best time to wear a striped sweater…is all the time!" – SpongeBob
"Too bad that didn't kill me." – Squidward
"I'm a good noodle!" – SpongeBob
"We don't need television…not as long as we have our imagination." – SpongeBob
"Being grown up is boring. Besides, I don't 'get' jazz." – Patrick Star
"F is for friends who do stuff together!" – SpongeBob
"Is mayonnaise an instrument?" – Patrick Star
"Once upon a time there was an ugly barnacle. He was so ugly that everyone died. The end!" – Patrick Star
"I wumbo, you wumbo, he she we wumbo." – Patrick Star
"Wake me up when I care." – Squidward
"It's just a cruel reminder that I'm single and likely to remain that way forever." – Squidward
"Did you smell it? That smell. A kind of smelly smell. The smelly smell that smells…smelly." – Krabs
"I knew I shouldn't have gotten out of bed today." – Squidward
"Goodbye everyone, I'll remember you all in therapy." – Plankton
"I can't see my forehead!" – Patrick Star
"But it's my only night to be fancy!" – Squidward
"All I know is fine dining and breathing." – SpongeBob
"Is mayonnaise an instrument?" – Patrick Star
"Look at all the hip young people eating sal-ads." – SpongeBob
"We should take Bikini Bottom and push it somewhere else!" – Patrick Star
"Remember, licking doorknobs is illegal on other planets." – SpongeBob
"Patrick, don't you have to be stupid somewhere else?" – Squidward
"Who are you people?!" – Patrick Star
"Squidward that's not the peace treaty, that's a copy of the peace treaty." – SpongeBob
"After going on your life-changing journey, you now realize that you don't want what you thought you wanted. What you really wanted was inside you all along." – Squidward
"Karen, baby, I haven't felt this giddy since the day you agreed to be my wife!" – Plankton
"That's a big boot." – Patrick Star
"Oh Karen, my computer wife, if only I could have managed to steal the secret to Krabs' success. The formula for the Krabby Patty…Ohhh…Then people would line up to eat at MY restaurant! Lord knows I've tried. I've exhausted every evil plan in my filing cabinet…from A to Y!" – Plankton
"Patrick, you've been wearing the same Goofy Goober Peanut Party underpants for three years straight! What do you call that?" – SpongeBob
"It's evil. It's diabolical. It's lemon-scented. This Plan Z can't possibly fail!" – Plankton
"Pull your pants up, Patrick. We're going home." – SpongeBob
"I have worked for Mr. Krabs for many years and always thought he was a great boss." – SpongeBob
"A Triple Gooberberry Sunrise, huh? I guess I could use one of those." – SpongeBob
"It started out as a simple order. A Krabby Patty with cheese. When the customer took a bite, NO CHEESE!" – Krabs
"And tonight, after my big promotion, we're gonna party till we're purple." – SpongeBob
"One hundred and one dollars for a Krabby Patty?" – Squidward
"We paid nine dollars for this?" – Puff
"My pants are on fire!…My underwear is on fire!…I'M ON FIRE!" – Krabs
"His chops are too righteous. The helmets can't handle this level of rock n' roll! Karen, do something!" – Plankton
"Hello? Where'd everybody go? Did I miss something? Did you see my butt?" – Patrick Star