Last Updated on January 24, 2023
Having a home business has some great benefits. Gone are the days of getting up at stupid o'clock to beat the rush hour traffic or maneuvering your way past hundreds of fellow commuters. There are, however, some things you need to consider before starting a business from home.
Is there adequate space in your home?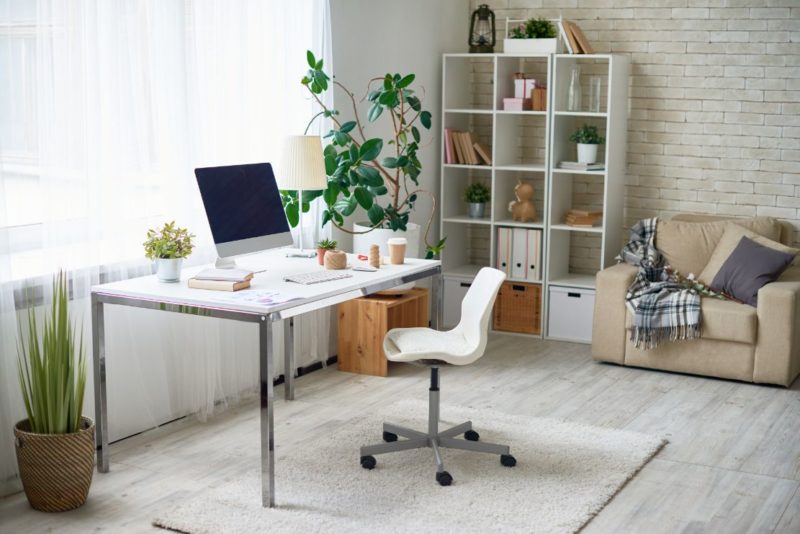 Whilst working from the dining table now and again is do-able, it is probably not sustainable if you are going to create a successful business from home. Perhaps you need to consider clearing out a bedroom or adding an extension. If you need a workshop then your garage might be an ideal space. Give this some consideration as you need a set up that works for you.
Discuss with the family
Working from home on a full-time basis can have a huge impact on your family particularly if you have children. You must discuss things so everyone agrees with how the set up will work. It may be that your children are around all day and are used to running around and making noise.
How will you cope if on a conference call or working on a detailed report? If your partner likes to have loud music playing whilst he or she is cooking, will that no longer be feasible? If you don't discuss these things in advance it may cause issues further down the line.
Is it financially viable?
Whilst many people dream of starting their own business from home, you must ensure that it's financially viable to do so. Not only do you need to consider start-up and ongoing costs, but also the impact it may have on current financial responsibilities. Will you have enough income from the very beginning to continue paying your rent or your mortgage for example.
If you are renting then you will need to get permission from your landlord before you can go ahead. If you have a mortgage, you may want to consider extending the term or remortgaging to find a better deal which may lessen the monthly burden initially. Self-employment mortgages do exist but the lending criteria are very different so consider sorting that side of things out before taking the plunge.
What formalities should I be aware of?
You must register with HMRC. Depending on the type of business, you don't necessarily have to do this before you start trading but it's probably a good idea to get it out of the way. Working from home means that you may be able to apportion some of your household costs to your business for tax purposes.
Running costs like light and heat or telephone and broadband may be taken into account.
You must tell your home insurance company. If you do not make them aware that your home is your official place of work it could invalidate any future insurance claim. It may not alter your premiums by much but will ensure that your home is covered should anything unexpected happen.