Last Updated on January 24, 2023
Virtually everybody dreams of working from home. It is comfortable, convenient, and gives you complete control over your schedule. As the digital age progresses, more and more people begin to make a living by working from their homes.
While you get a lot of freedom by doing your job from your house, you could face some problems. Some would even say that too much independence can be a double-edged sword. Perform your tasks well, and your experience will be excellent.
However, laziness and procrastination will hamper your home and work life simultaneously. Therefore, it would be best to make sure that you spend your work hours productively, and most importantly, efficiently. If you are new to this lifestyle and do not know how to get started, there is no need to worry as in this article; we will discuss everything you need to know to be healthy in your home office.
Separate Your Work and Life
The first thing every remote worker must do is create select the area where they will spend most of their time. Treat it as a precious room and set it aside for your work. If your job requires you to take appointments from various clients, make sure that you can access your home office without going through communal or personal spaces.
That said, separating work and life is more than physical separations. While it may seem like a small thing, making mental separations is equally vital. You will need to set specific "work" and "home" hours (even if the address remains the same.) Also, consider wearing different clothes while working to remind yourself of its importance by approaching things professionally.
If you do not make an honest effort to separate your professional and home lives, you will quickly learn that they entangle rapidly, and the results are not favorable. Your productivity will take a hit, and you will not be able to relax either. Sometimes not separating your professional and home life can cause a negative effect on your mental health. If you could use additional support for your mental health, try online therapy.
Talk to Your Co-Inhabitants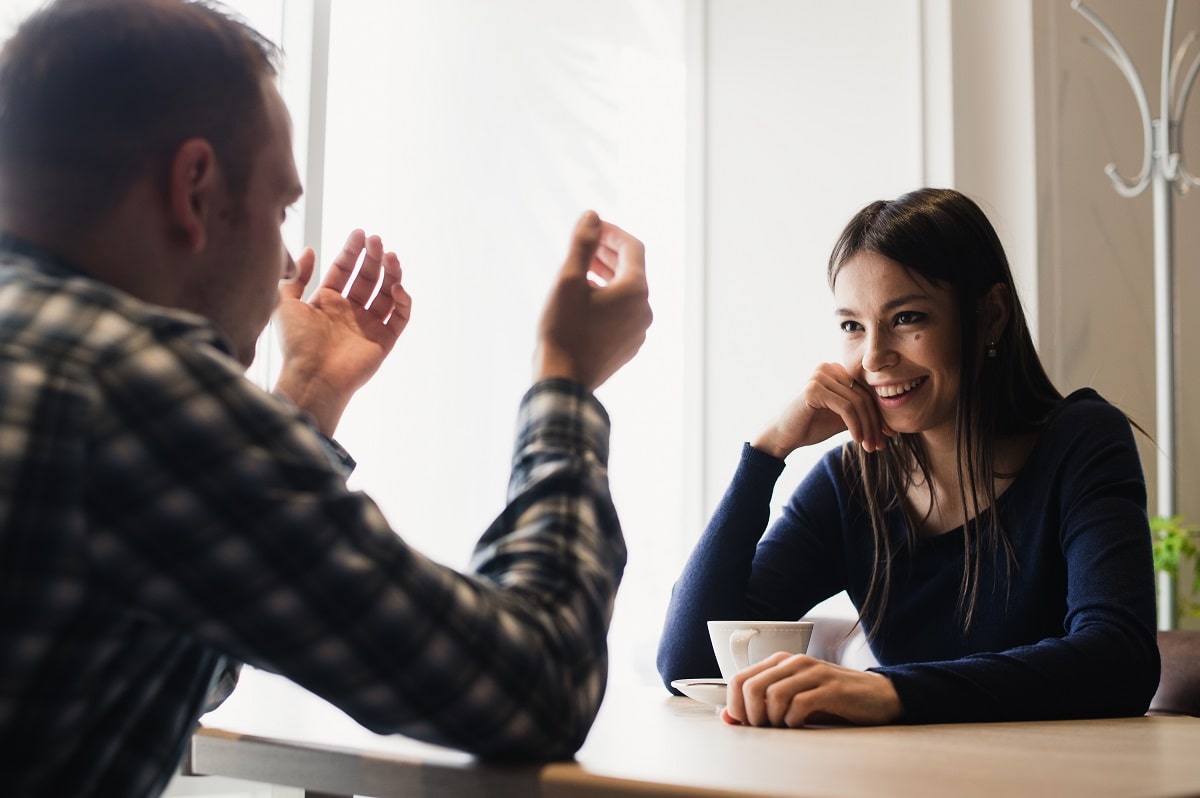 If you are living with your room-mates or family members, it would be best to sit down and have a detailed conversation with them about your work from home lifestyle. Inform them about your work hours and make them understand the importance of privacy while you are doing your job.
Not doing so will cause a lot of disruption and hold you back from completing your tasks on time. It will lead to delayed projects and lead to a massive decline in your overall performance.
So, establish some ground rules, ensuring that there is no unpleasantness or confusion in the future.
Commit To Your Work Hours
Quite a lot of remote workers become lazy when they transition to their new lifestyle. They think that everything will be fine and dandy, but it doesn't take much time to realize that committing to your work hours at home is as essential as abiding by your office timings.
Take some time to set a schedule and stick to it. Try to complete your work before deadlines so that you have sufficient time to make amendments if necessary.
Of course, there will be days where you will not be able to follow your schedule, but creating one is vital. It will save you a lot of time and help you do non-related tasks too.
Prioritize Your Health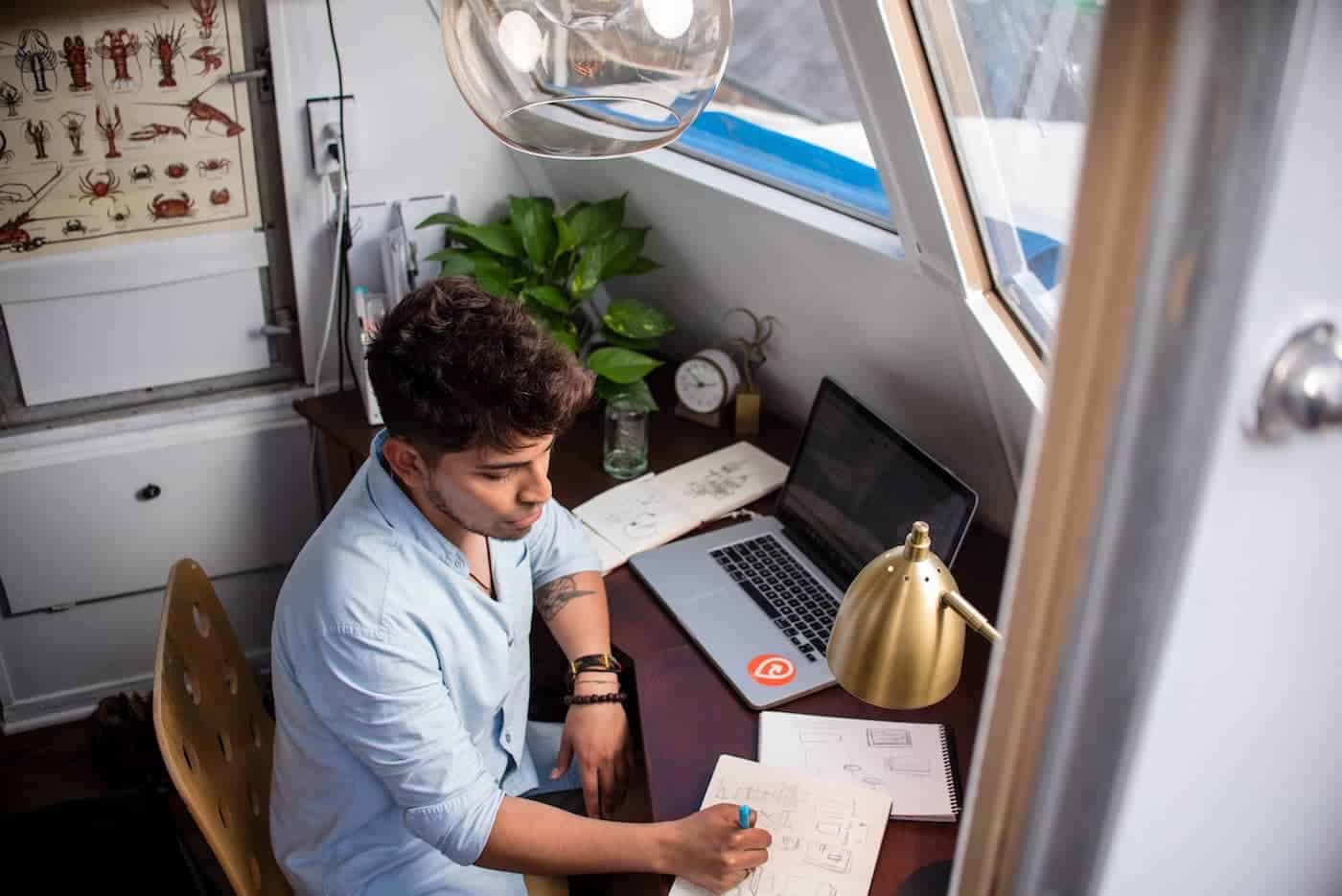 Sitting on your in front of your personal computer for hours can be taxing for your overall health. It ruins your posture and causes several other health problems. The lack of movement is very unhealthy and leads to issues like high-cholesterol, increased blood pressure, diabetes, muscle cramps, and much more.
Devise a lifestyle that improves your work efficiency while also allowing you to focus on your health. Let us discuss some important tips that can help you stay healthy in your home office.
1. Get a Standing Desk
Staying active while you work from home is critical for your health. As discussed earlier, most people spend too much time sitting on their comfy chairs, which could lead to several health problems. Fortunately, there is a solution that can help you stay fit while working, and that is a high-quality standing desk. Contrary to what some people claim, standing desks can be very ergonomic.
The modern ergonomic desk models available these days come in various shapes and sizes. Some of them are also adjustable, making sure that you have no issues working without a chair. These tables allow you to move freely instead of restricting you to an office chair. Therefore, you can take mini-breaks to stretch and perform simple exercises to maintain your fitness.
You can also walk around and perform your chores while your files are loading. Many workplaces are replacing their traditional desks with these tables as they help improve employer efficiency. It would help if you considered doing the same as it will enhance your work performance and overall health.
2. Keep Some Healthy Snacks on Your Table
It is easy to give up on your diet while working from home. The freedom to set your own time makes some people lazy and causes them to give up on their healthy eating habits. Ensure that you do not fall in this trap, and try to make your work life as healthy as possible, which means that you should also consider eating the right foods. Snacking on biscuits and chips will significantly dent your health. The additives and harmful chemicals present in most junk foods affect you mentally and physically.
People who overeat processed foods and sugar take twice as long to process information compared to diet-conscious people. Therefore, remove unhealthy snacks from your office and replace them with fruits, nuts, and other healthy items.
3. Make Your Breaks Productive
Make the most of your time while you are working. Quite a lot of people waste their time by taking long breaks. In most cases, they end up spending more time than they intended to by watching movies or playing video games during their rest period. Steer clear from such activities by doing something productive like reading a book, or growing a plant. You can also take mini-naps to refresh your mind to improve your concentration.
Follow these health tips while you work at your home office, and you will notice a massive improvement. Remember to stick by them for as long as you work remotely as not doing so could hamper your health and productivity.