Last Updated on January 25, 2022
College is exciting but incredibly demanding, which can negatively influence your health. If you're wondering how to stay healthy in college, we've got answers!
Monitor Your Food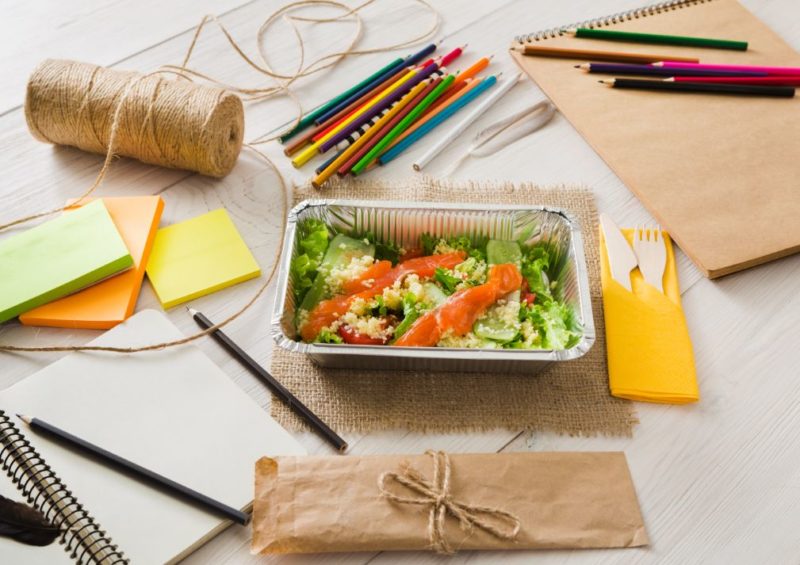 A healthy college diet is vital for your wellbeing. College life brings stress, which can weaken the immune system. However, eating healthy can help your immune system combat the negative effects of stress. Reduced immunity leads to sickness and diminishes your body's ability to fight germs and diseases, which is why you must keep your immunity in check.
You can do so by monitoring the food that goes into your body and making sure it doesn't contain any harmful additives.
The best diet for college students includes indulging in three staple meals a day with a nutritious snack once or twice per day. Fruits and raw vegetables make for the best between-meal snack. Your meal plate should contain a suitable amount of carbohydrates, fats, and protein, without compromise.
Don't Compromise on Sleep
We are humans, not robots; we cannot survive without sleep. The average college student gets significantly less sleep than what the body demands; this can have a detrimental effect on how efficiently the body works. Try to get at least 7 hours of sleep per night; anything less and your energy levels will be down all the time, preventing you from getting any work done at all.
Many students compromise on sleep because they have to write seemingly endless essays for their classes. Essay writing can keep you up the whole night and make you miss out on sleep. To combat this problem, many students hire a professional academic writer to write their research papers, ultimately helping them avoid conflict with their sleep schedules.
You can find many excellent paper writing services online; studymoose.com is hands-down one of the best examples. At studymoose.com, you can find research paper samples on the best topics. So, go ahead and share the workload of writing your papers with a professional and can't up on your sleep, instead.
Avoid Junk Food and Ordering In
While this certainly is challenging, it's not impossible! Try to make time to cook or order in from a healthy place. Nothing beats a home-cooked meal; the nutritional value is excellent, and you're always in control of how much oil, spices, and relatively unhealthy elements you add to it.
If you don't have access to a kitchen, opt for your cafeteria's healthier food options. If you're in the mood for a snack, choose fruit or a healthy packaged snack, like a granola bar, instead of indulging in chips or less healthy options.
Exercise
If you want to stay healthy, you're going to have to commit to exercise. Most colleges offer sports programs and have a health club on campus; if yours doesn't, try signing up for a gym outside of your university. However, gym subscriptions don't come cheap and can be too much when on a student budget.
Alternatively, you can practice training at home; there are many helpful apps available for free that you can download onto your smartphone and use whenever you need to work out.
If you find it difficult to take out time solely for exercise, you can try to increase the amount you walk instead of participating in an intense workout. Instead of hitching a ride from one side of campus to the other, opt to jog or brisk walk it. Not only will you burn more calories this way, but you'll also fill in your daily exercise demand.
Stay Hydrated
Water is as important as oxygen; you just can't live without it! It's easy to forget to drink water when you're busy with college work. So, try carrying a water bottle with you at all times.
Related: 10 Best Water Bottles to Keep You Hydrated All the Time
Not drinking enough water can lead to dizziness, fatigue, increased hunger, and dry skin. If you're an active sports participant, drinking water is even more important because your body loses plenty of its through sweat and higher levels of respiration. Remember, sports drinks are not a substitute for water! Your body needs at least eight glasses of water a day, so remember to keep track of your daily intake and drink whenever you feel thirsty.
Conclusion
Now that you know all the secrets to maintaining a healthy lifestyle for college students go right ahead and incorporate all these elements into your schedule. Soon, you'll start looking the part; healthy college students are rarely seen, but when they are, others come rushing in to ask them how! You can then tell your peers how to stay healthy, too, and help them achieve their health goals.