Last Updated on March 8, 2022
Who Is Stephen Curry?
Wardell Stephen "Steph" Curry II, popularly known as Stephen Curry, is an American professional basketball player.

Since he turned professional in 2009, Stephen Curry has spent his entire career playing for National Basketball Association (NBA)'s the Golden State Warriors.
Quick Facts
| | |
| --- | --- |
| Full Name: | Wardell Stephen "Steph" Curry II |
| Popular Name: | Stephen Curry |
| Gender: | Male |
| Birth Date: | March 14, 1988 |
| Age: | 33 years |
| Parents: | Dell Curry and Sonya Curry |
| Siblings: | Seth Curry and Sydel Curry |
| Birth Place: | Akron, Ohio |
| Nationality: | American |
| Ethnicity: | African-American and Haitian |
| Education: | Charlotte Christian School and Davidson College |
| Marital Status: | Married . |
| Sexual Orientation: | Straight |
| Wife/Spouse: | Ayesha Alexander |
| Children: | Riley Curry, Ryan Curry, and Canon Curry |
| Dating: | N/A |
| Net Worth: | USD 130 million (as of August 1st, 2021) |
| Source of Wealth: | Basketball Playing, Endorsement Deals, Film Production, and Other Ventures |
| Height: | 6′ 3″ (1.91 m) |
| Weight: | 84 kg; In pounds: 185 lbs. |
Early Life and Career Information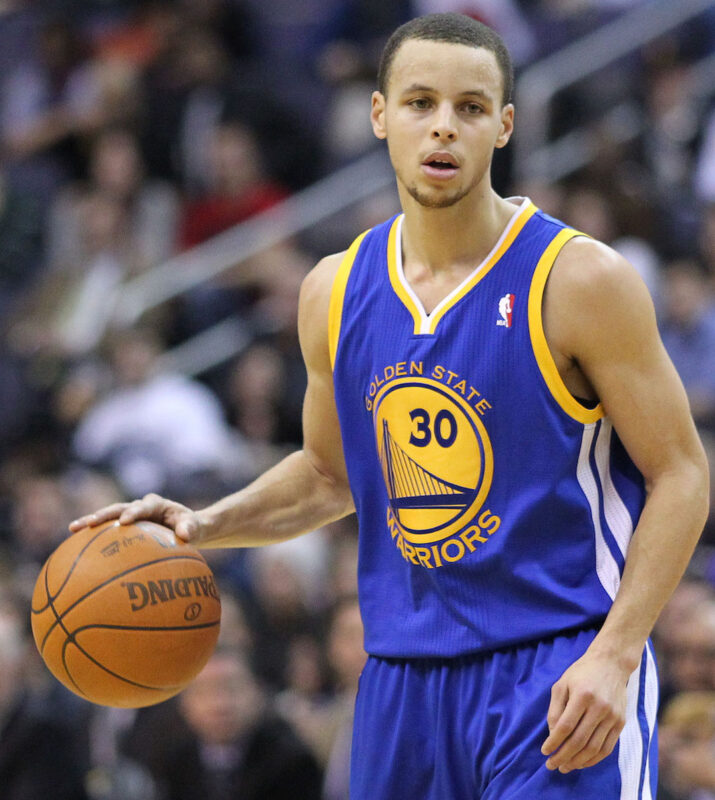 Stephen Curry was born on March 14, 1988 in Akron, Ohio, to Dell Curry and Sonya Curry. Curry's father was a basketball player too, so it's clear to see where Steph got his basketball talents from.

Stephen Curry kicked off his professional basketball career in 2009 by joining the Golden State Warriors, and he did not wait to impress. By the end of his first season with the club, Steph Curry had registered a total of 166 points from three-pointers. That was the highest number by any rookie in the history of NBA. The following season, Curry established himself as the Warriors' free-throw expert.

To date, he has won numerous awards and accolades, including:

• 2 NBA Most Valuable Player award (2015 and 2016)
• 3 All-NBA First Team award (2015, 2016, and 2019)
• 3 NBA champion (2015, 2017, and 2018)
• 6 NBA All-Star award (2014–2019)
• NBA All-Rookie First Team award (2010)
• NBA Sportsmanship award (2011)
Stephen Curry's Net Worth
As of August 1, 2021, Stephen Curry had a net worth of $130 million. He has earned much of his wealth from basketball salary as well as endorsement deals.

Like many other accomplished basketball players, Curry also earns some decent cash from various off-court endeavors. Some of those include investments in the film and real estate industries.
1. Stephen Curry's NBA Salary
Stephen Curry earns roughly $40 million annually in NBA salary. During his first decade in professional basketball, Curry earned an estimated $130 million in NBA salary.

The following is a highlight of Curry's earnings over the past few years;

• June 2016 to June 2017 – Earned approximately $50 million from salary and endorsements
• June 2017 to June 2018 – Earned $76.9 million
• June 2018 to June 2019 – Earned $80 million

Stephen Curry is also popular for signing the most lucrative deal in the history of the NBA. On July 1, 2017, he signed a $200 million, 5-year contract with the Warriors, where he would earn an average annual salary of $40 million. Thanks to the deal, Stephen Curry also became the first player in NBA's history to earn at least $40 million in one season.
2. Stephen Curry's Endorsement Earnings
Stephen Curry did not land major endorsement deals during his first few years as a professional basketball player. But when the contracts began rolling in, they came fast and furious. Today, Curry is ranked among the highest-paid athletes in the world, thanks to his lucrative endorsement earnings.

In a typical year, Stephen Curry earns between $30 and 40 million in endorsement contracts. Added to his NBA salary, Curry takes home a whopping $70 million in salary and endorsement deals alone.

Collectively, Stephen Curry has earned a total of $150 million from endorsement deals over his first decade as a professional athlete. That's $20 million more than his total NBA salary over the same period. Some of the notable brands he has partnered with include Nike, Under Armour, Chase, Infiniti, Brita, and TCL's line of 'Palm' phones. Suffice to mention that Curry's endorsement deal with Under Armour also includes a sizable equity stake in the company.
3. Stephen Curry's Real Estate Portfolio
In 2016, Stephen Curry purchased a home in Alamo, California for $5.775. He sold the home in 2019 for $6.3 million.

The same year he sold his Alamo home, Stephen and Ayesha Curry purchased a three-story mansion in Atherton, California, at a cost of $31 million. Curry also owns another home in Walnut, California, which he purchased in 2015 for $3.2 million.
4. Other Business Ventures by Stephen Curry
Stephen Curry is associated with a film production company known as Unanimous Media. He chose to name the company 'Unanimous' as a tribute to his becoming the first basketball player in the history of NBA to win a Most Valuable Player award by unanimous vote.

In April 2018, Unanimous Media entered into a deal with Sony Pictures Entertainment, where the two companies would collaborate in the release of faith-based and family-friendly content. The deal also included electronics as well as gaming and virtual reality.

Steph Curry's interests in the film industry has seen him land quite a few production roles too. In October 2018, he became the executive producer of the movie Breakthrough. Curry was also the executive producer of the movie Emanuel and has produced content for the television series Holey Moley since 2019.
Life Lessons from Stephen Curry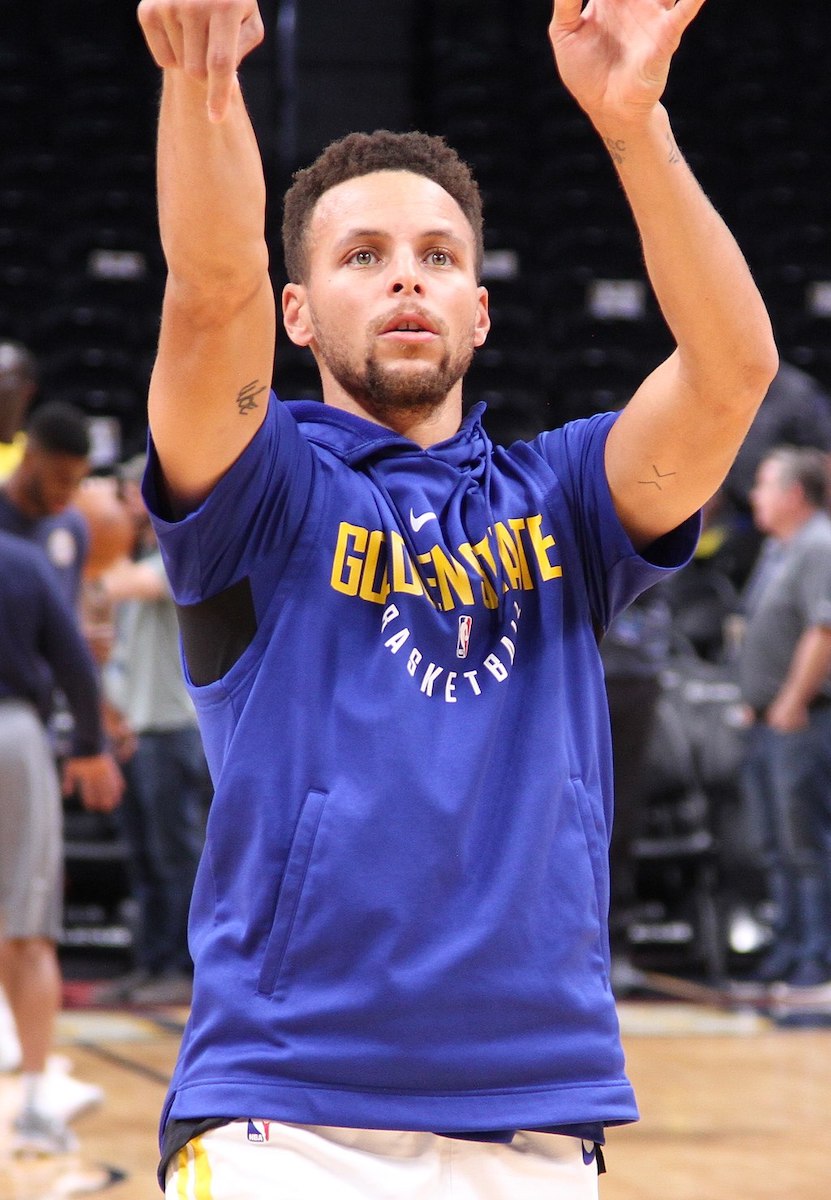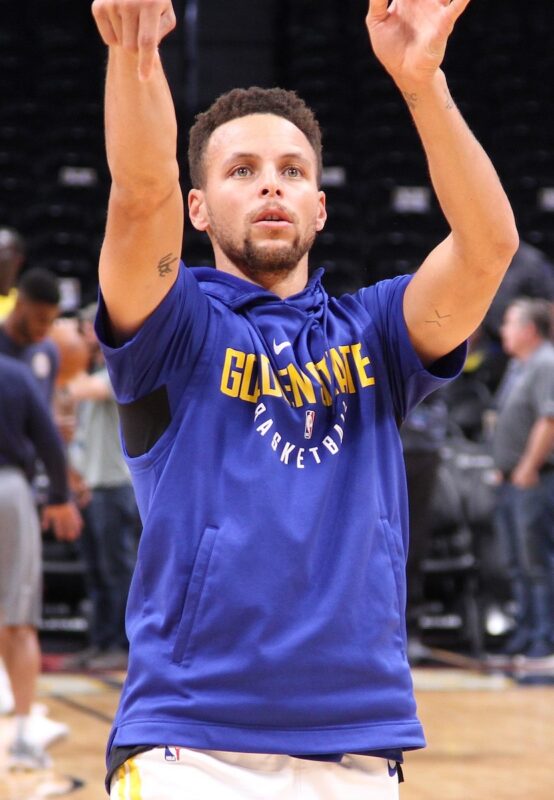 1. Be humble

Despite his impressive achievements both on and off the court, Stephen Curry has mostly kept a low profile.

2. Be grateful to your higher power

Stephen is not only a devote Christian. He is also outspoken about his beliefs and consistently thanks God for making him who he is today.

3. Prove your critics wrong

In 2012, Steph renewed his contract with the Warriors despite being injury-prone. Many critics believed that the Warriors made a financially imprudent decision. But Curry proved his critics wrong when he hit 314 three-pointers in the next season.
Famous Quotes by Stephen Curry
"Every time I rise up, I have confidence that I'm going to make it."
"It doesn't matter where you come from, what you have or don't have, what you lack, or what you have too much of. But all you need to have is faith in God, an undying passion for what you do and what you choose to do in this life; and a relentless drive and the will to do whatever it takes to be successful in whatever you put your mind to."
"Success is not an accident, success is actually a choice. I'm not the guy who's afraid of failure. I like to take risks, take the big shot and all that."
"To excel at the highest level – or any level, really – you need to believe in yourself."
"You know, I'm trying to chase rings, and that's all I'm about. • I'm not in the business of ranking or debating who is what."
Wrap Up
Stephen Curry is one of the most accomplished basketball players in the world. Thanks to his exceptional talents and ruthless focus, Curry has consistently set new NBA records.